What To Know
Only Samsung TVs from 2017 onwards support the YouTube TV app.
Two main reasons you might not find YouTube TV on your Samsung TV: older model (pre-2017) or location restrictions.
For incompatible Samsung models, using a streaming device or casting from a laptop/smartphone offers alternative viewing options.
Having trouble installing YouTube TV on your older Samsung smart TV? You're not alone.
Many encounter challenges when trying to get the YouTube TV app on their old Samsung TVs.
In this guide, you'll find out if it's possible for your specific TV model, how to install the app if it is, and alternative ways to watch YouTube TV if direct installation isn't an option.
Is YouTube TV Available on Old Samsung Smart TVs?
Yes, some old Samsung smart TVs support the YouTube TV app.
However, only Samsung smart TV models released in 2017 or after come with this support.
Those released in 2016 or earlier are not compatible with the YouTube TV app. This means you won't find the app in the app store of these older models.
One simple way to determine if your Samsung smart TV is supported is to try installing the YouTube TV app.
Don't worry; we'll guide you through the steps. Alternatively, you can look up your TV's model number to verify its release date.
The good news? Even if your Samsung TV isn't directly supported by YouTube TV anymore, there are several workarounds to let you watch YouTube TV content on your device.
How to Install YouTube TV on Old Samsung Smart TVs?
Follow the instructions below to install the YouTube TV app on your TV.
Step 1: On your TV remote, press the Home button, and from the options presented, select Apps.

Step 2: Navigate to the top of the screen. Here, you'll find the Search function, represented by a magnifying glass icon. Click on it.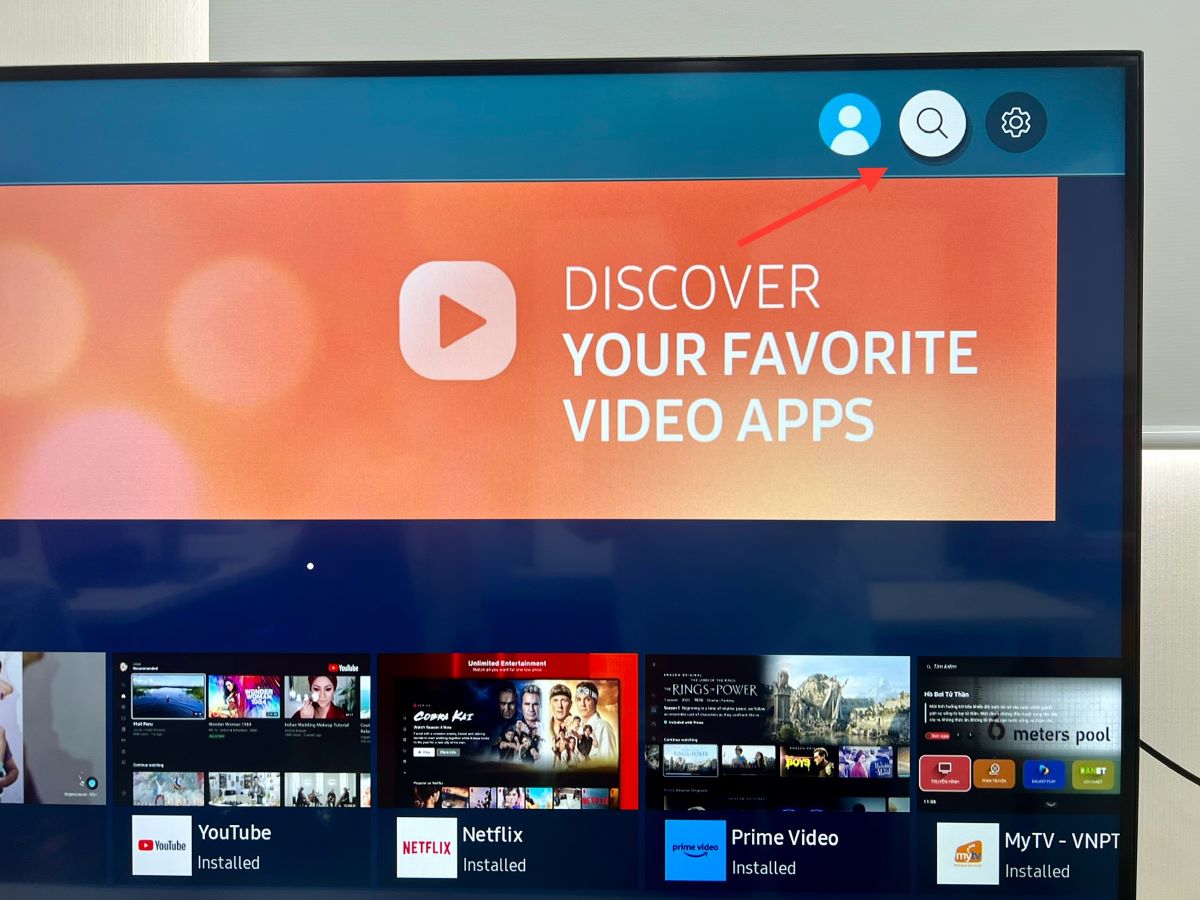 Step 3: Use the on-screen keyboard to type "YouTube TV" into the search bar.
Step 4: From the list of search results, select the YouTube TV app.
Step 5: Click on the Install button to download the app.
Why Can't I Find the YouTube TV App on My Samsung TV?
If you can't find the YouTube TV app on your Samsung TV, there are two primary reasons:
1. Your Samsung TV Is Too Old (2016 & Before)
As highlighted earlier, Samsung TVs from 2017 onwards are the ones compatible with YouTube TV.
For those with older models, you can confirm your TV's age by following these steps.
Step 1: Press the Home button, navigate to Support, and select About This TV.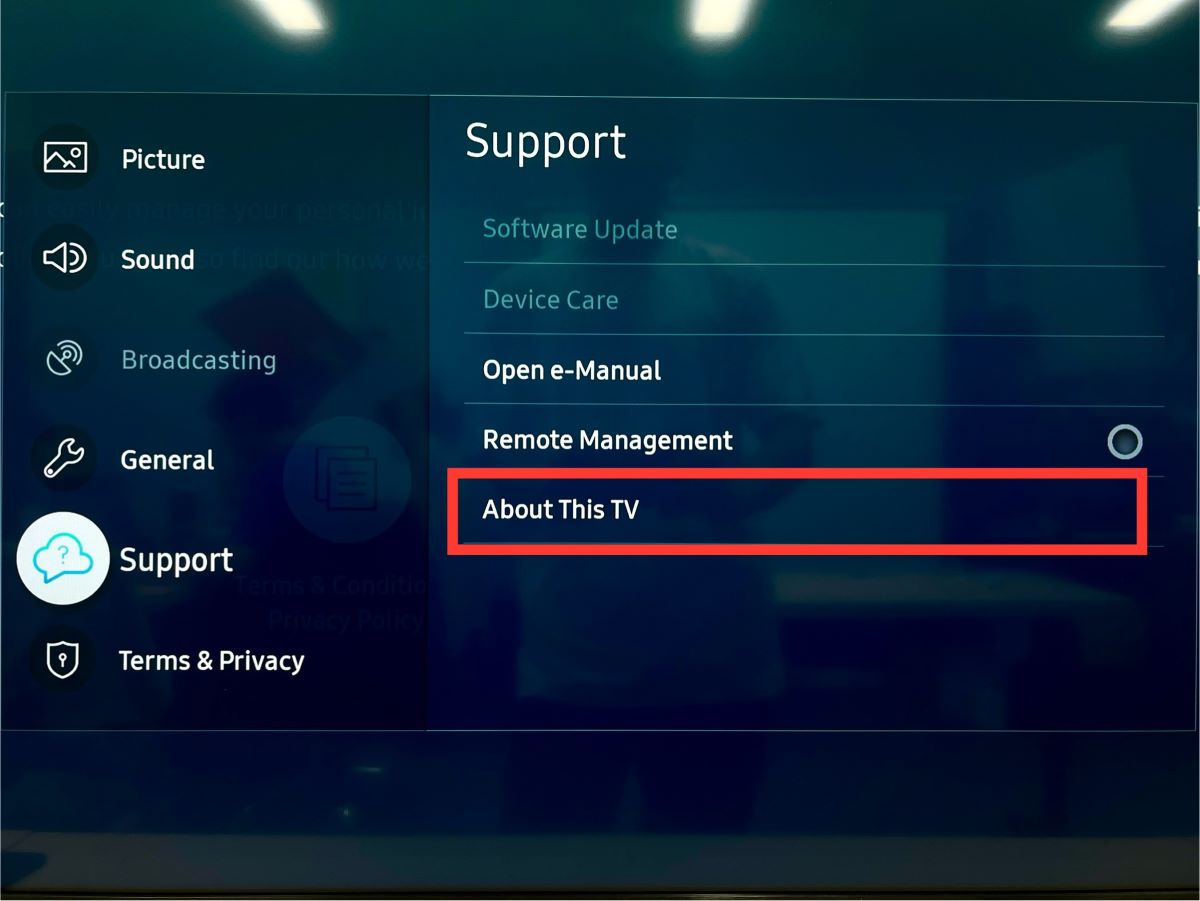 Step 2: Here, look for the Model Code and search for it online to determine its release date.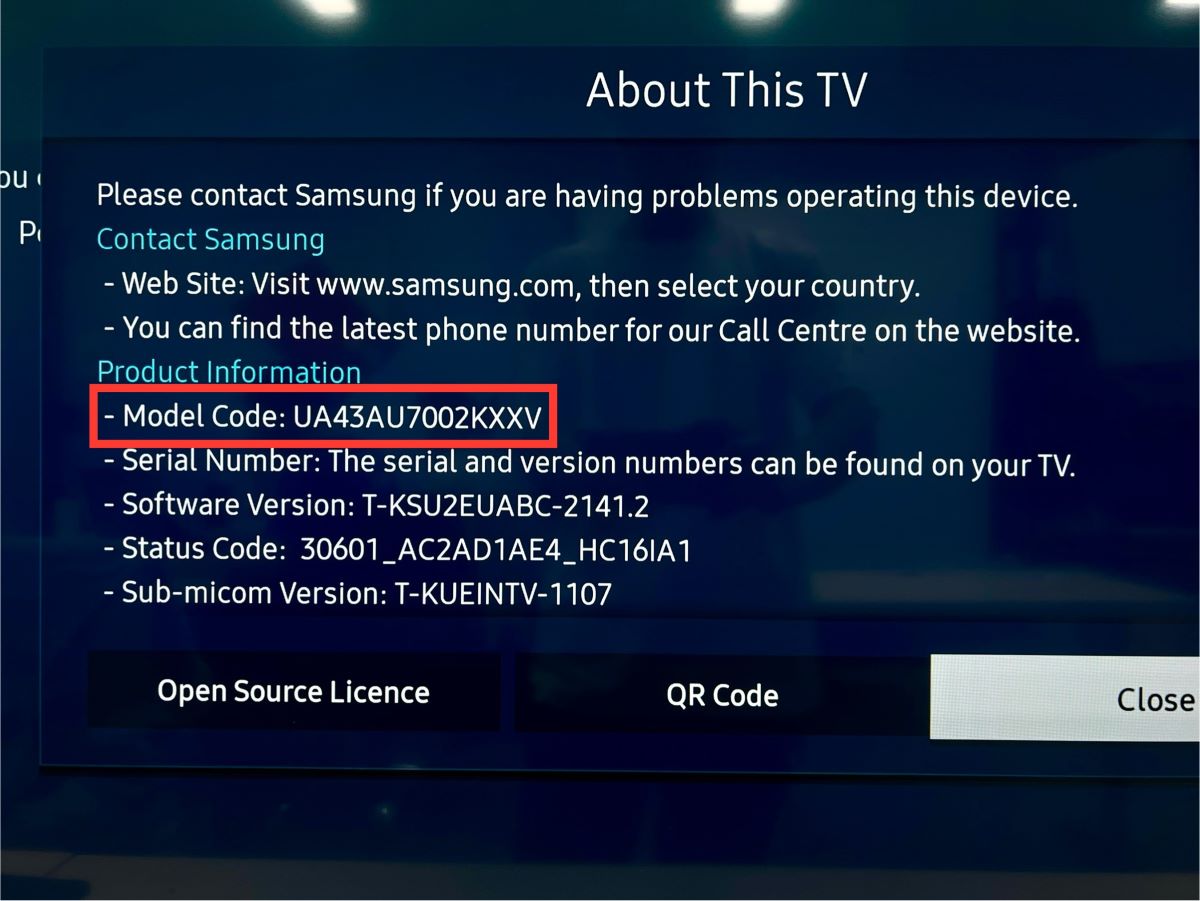 2. You're Not in the US
YouTube TV is a US-exclusive service. If you're outside the US, this could explain the app's absence.
However, you can try adjusting your TV's internet service location.
Step 1: Press the Home button. Navigate upwards to Privacy Choices.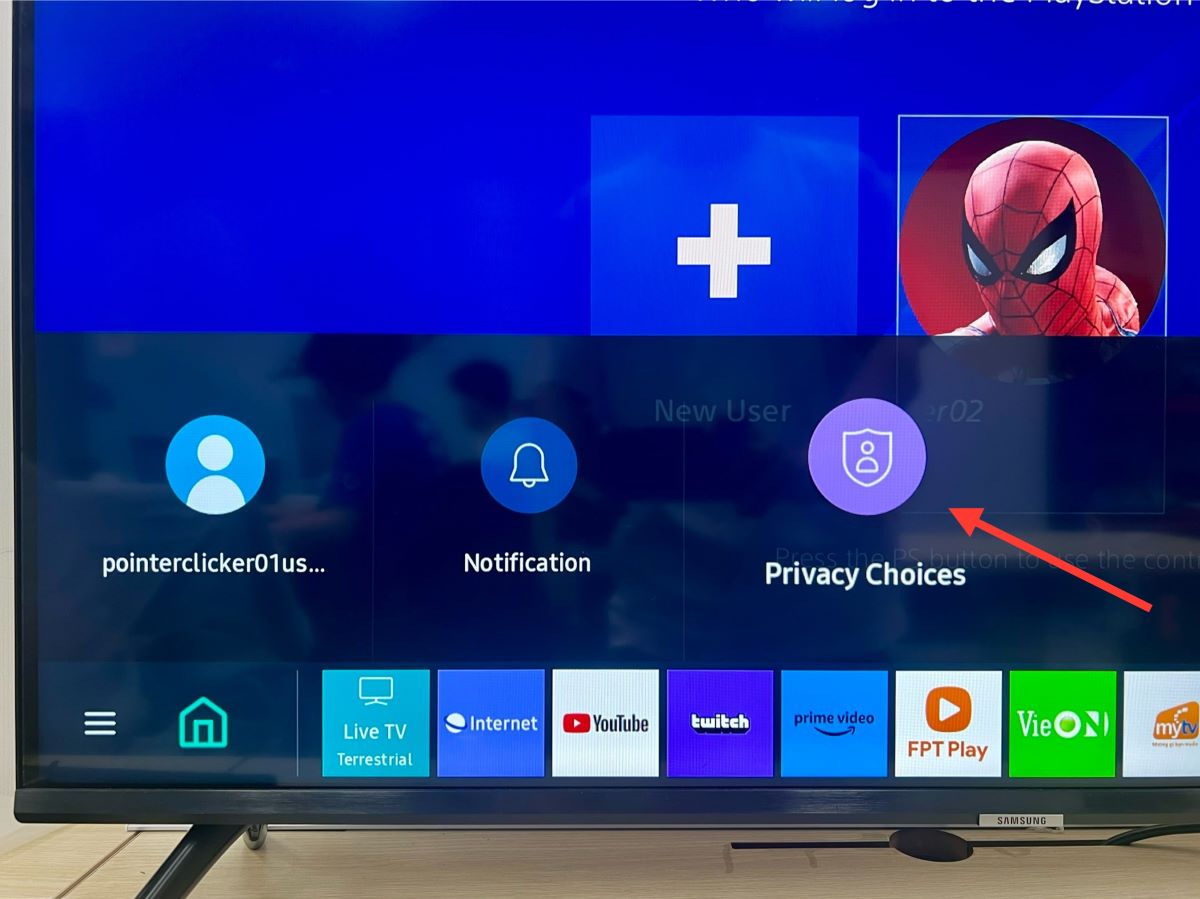 Step 2: Click on Terms & Conditions, Privacy Policy.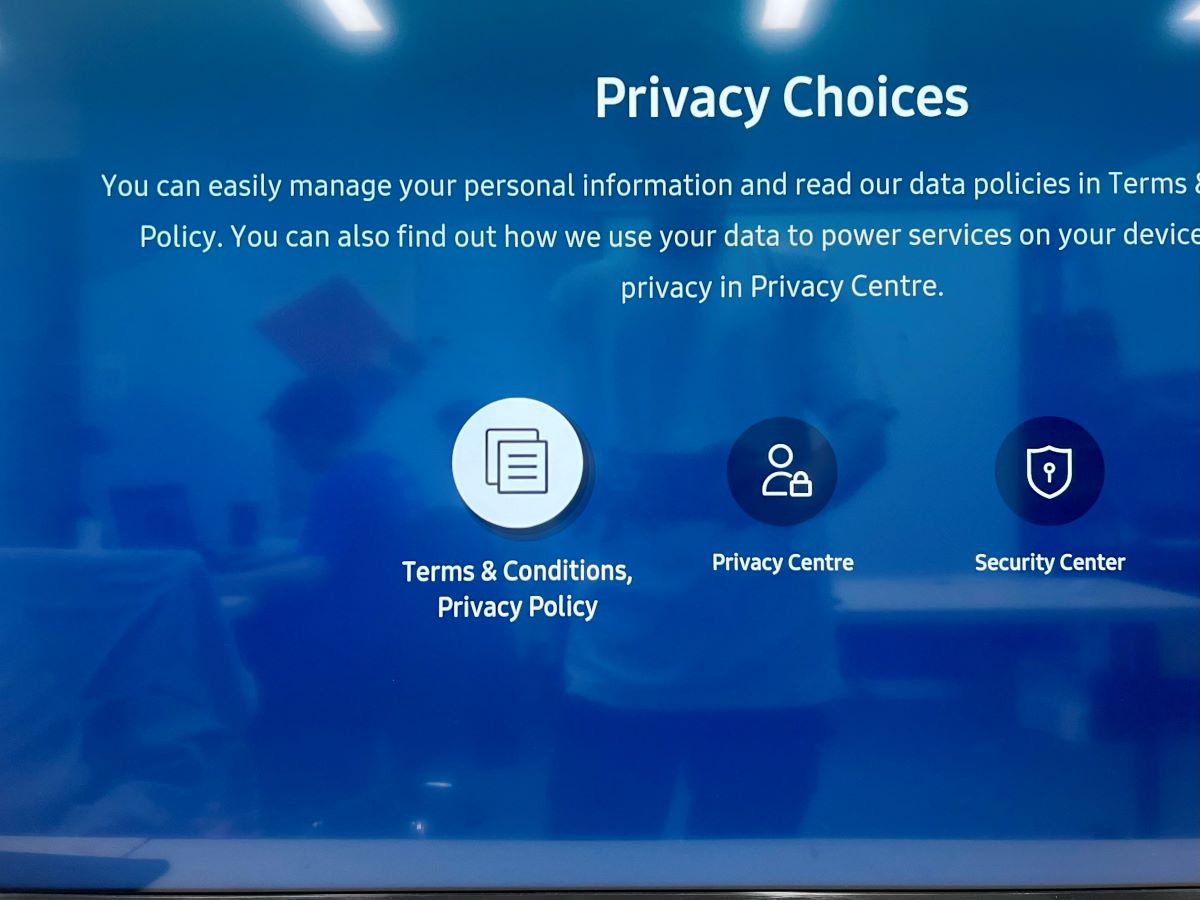 Step 3: Now, press the following key combination: Mute, Volume Up, Channel Up, Mute. This sequence will bring up the Internet Service Location Setup menu. From the options, select the United States of America.
Steps 1 and 2 may slightly differ depending on your specific Samsung TV model. If your Samsung TV doesn't align with the aforementioned steps, you can refer to the video below for guidance.
[Tutorial] How to change newer Samsung Smart TV to other regions for more apps and settings
Furthermore, using a US-based Samsung account can potentially make the app visible if you're outside the US, as device makers sometimes gauge your location based on your account.
Alternatives Ways to Watch YouTube TV on Your Samsung TV
If direct installation doesn't work, here are alternative routes:
1. Connect a Streaming Device
Roku
Step 1: Navigate to the Search or Streaming Store from the Home screen.
Step 2: Click on the magnifying glass icon for the search function.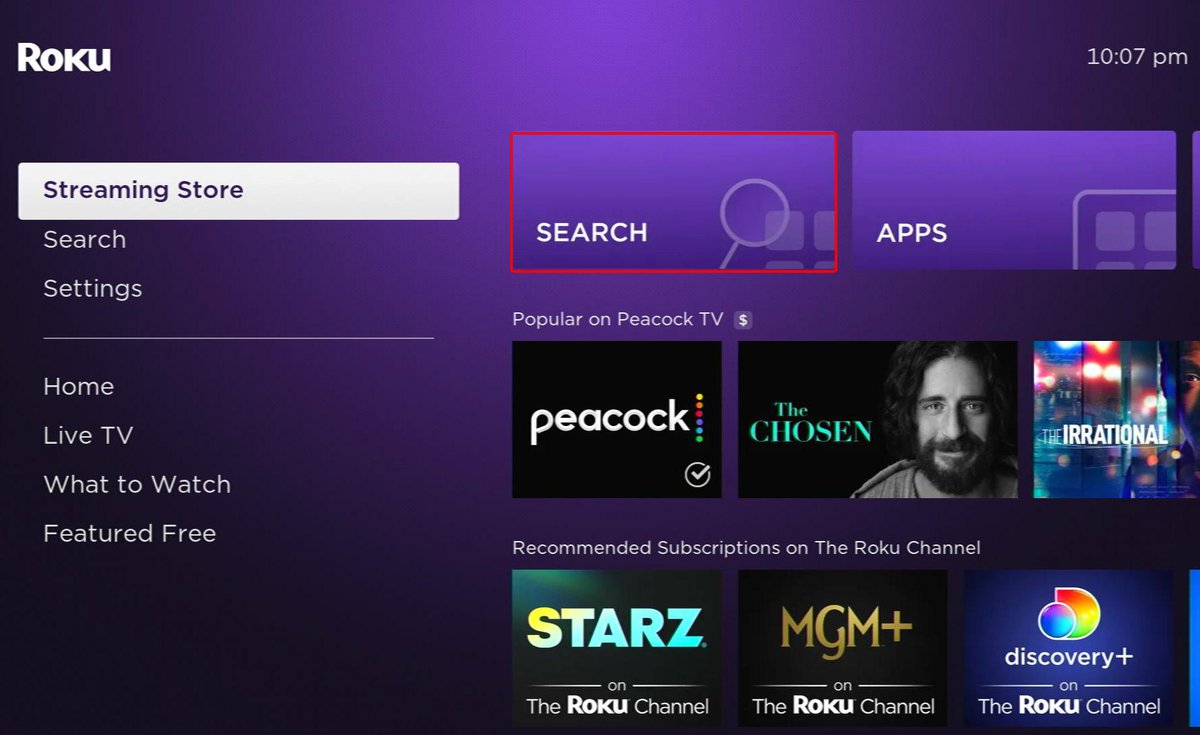 Step 3: Type in "YouTube TV" and select it from the results.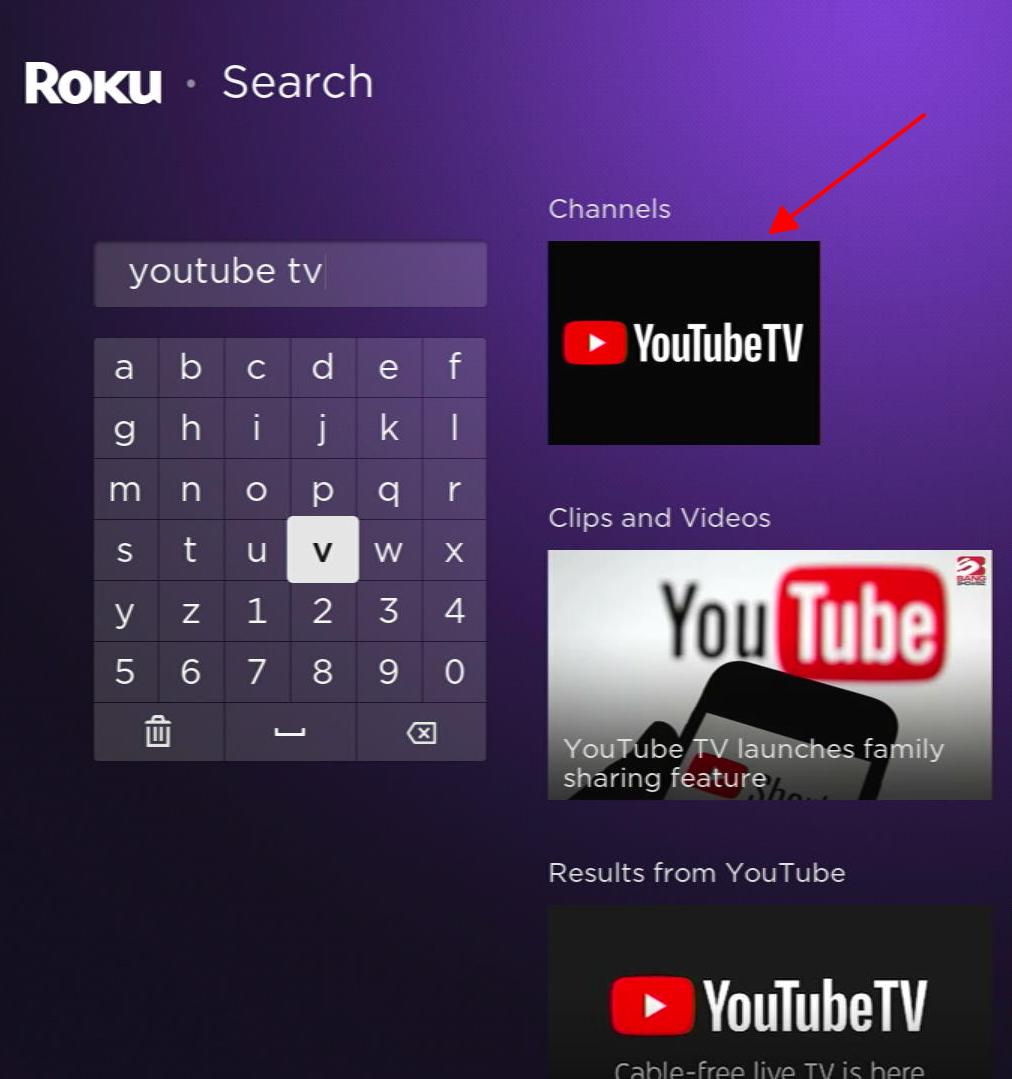 Step 4: Click on Add Channel. If prompted for a PIN, enter it and select OK.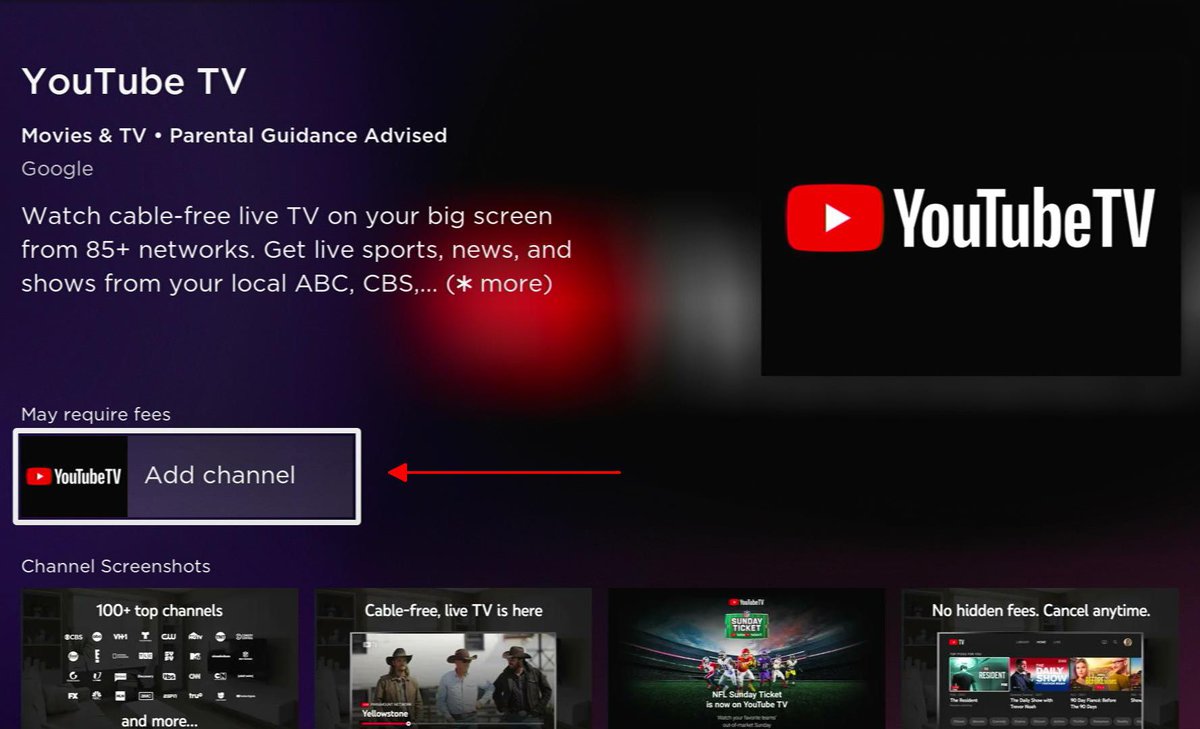 Fire TV
Step 1: If your Fire TV's voice command function is enabled, press and hold the remote's Mic button and say "Search for YouTube TV in apps."
Otherwise, you can search for it using the Search function found on the Home page.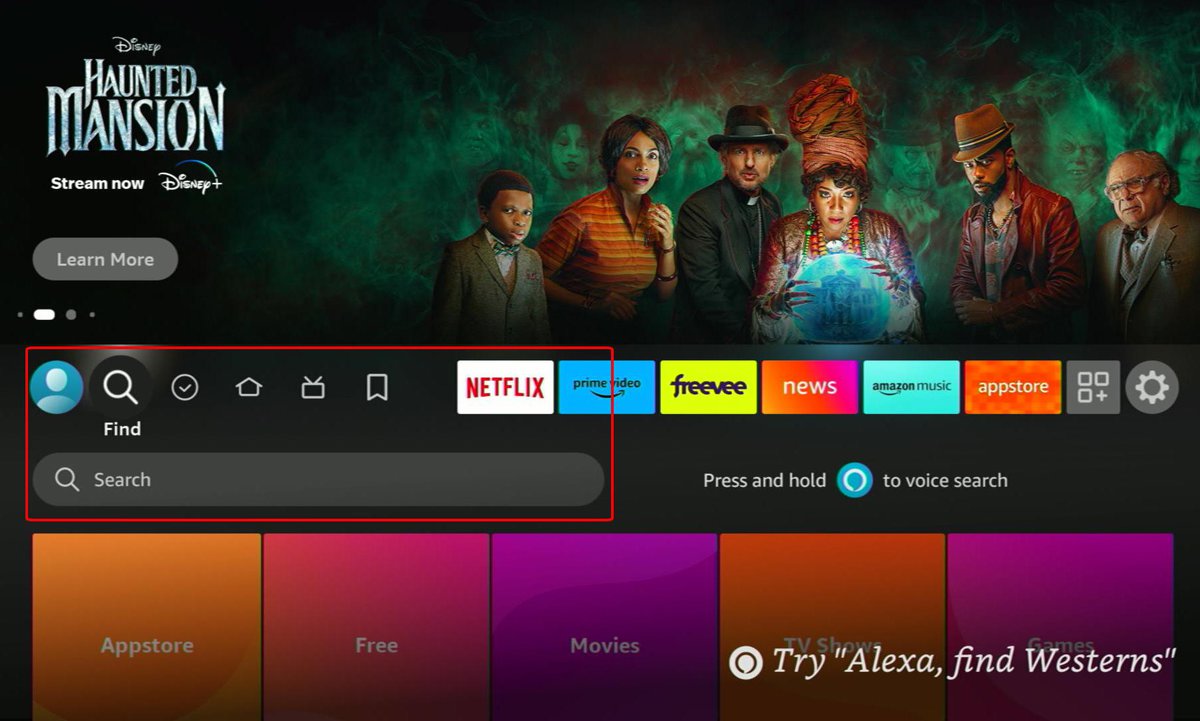 Step 2: From the results, click on YouTube TV. Then, select Install/Download to install it.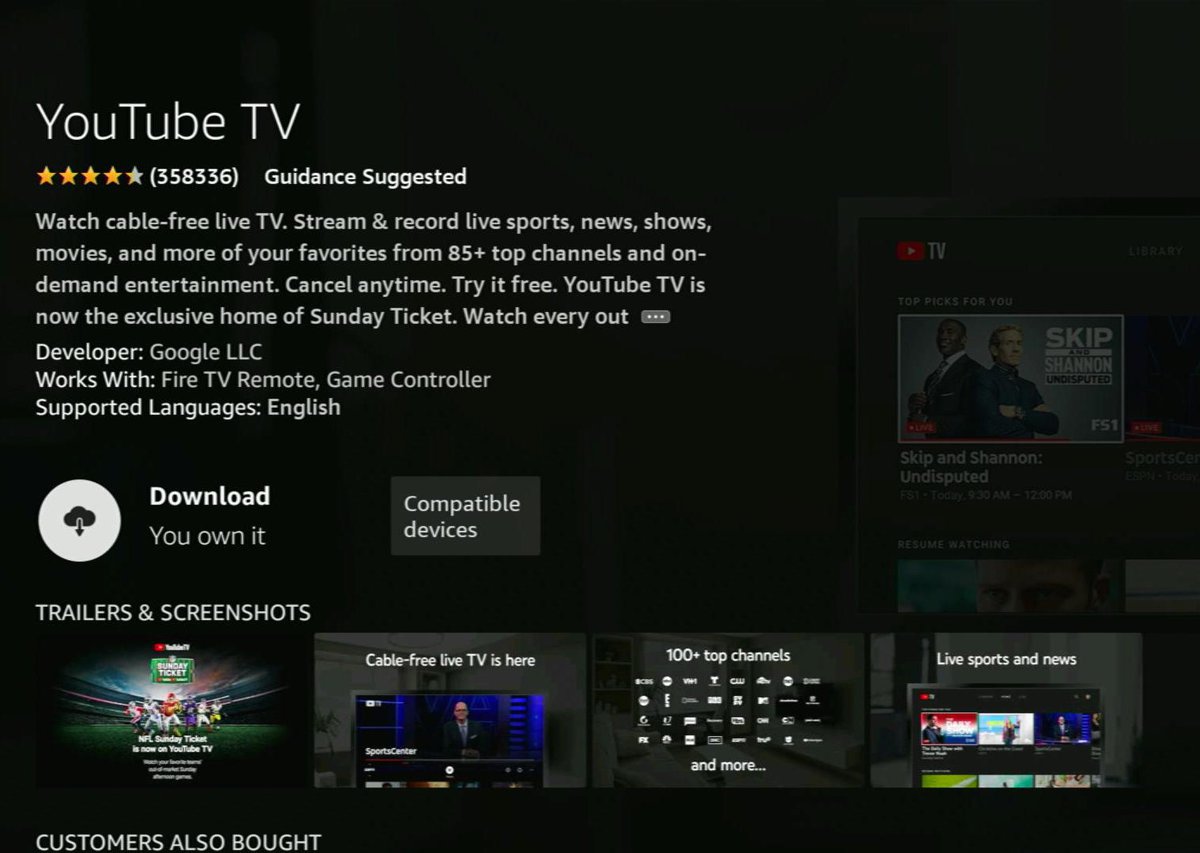 Apple TV
Step 1: Head to the Home screen and open the App Store.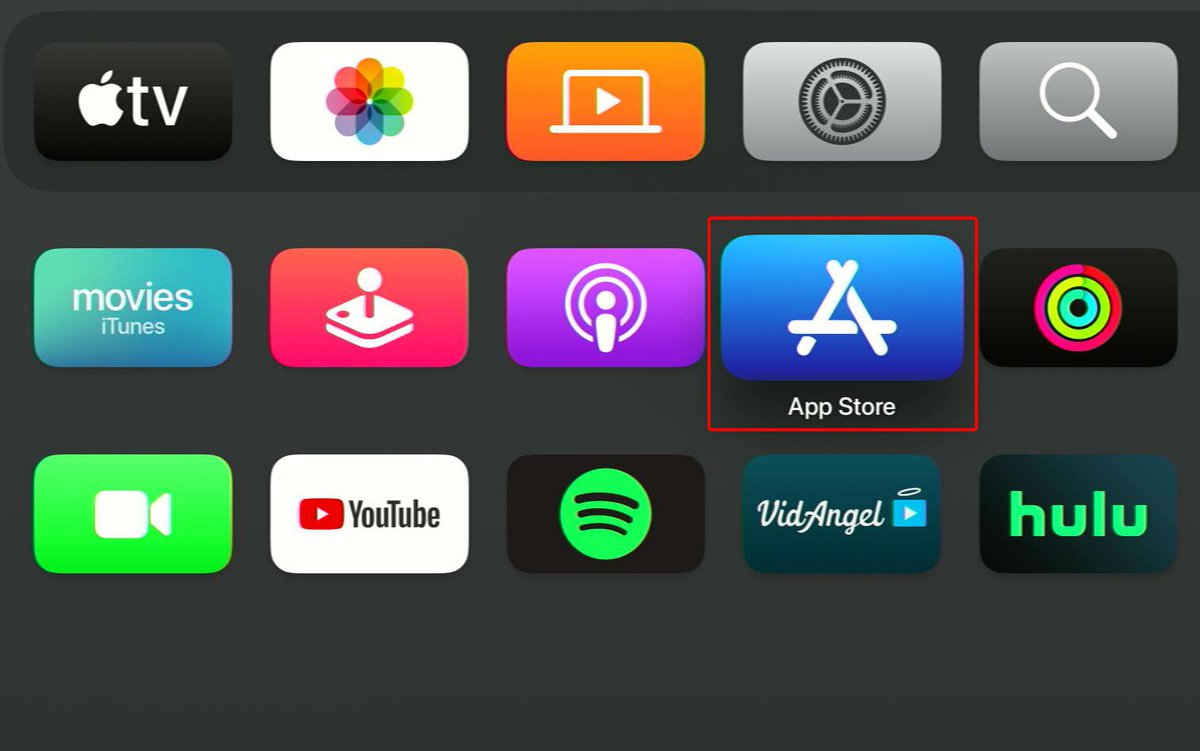 Step 2: Navigate to the Search tool, marked by a magnifying glass icon.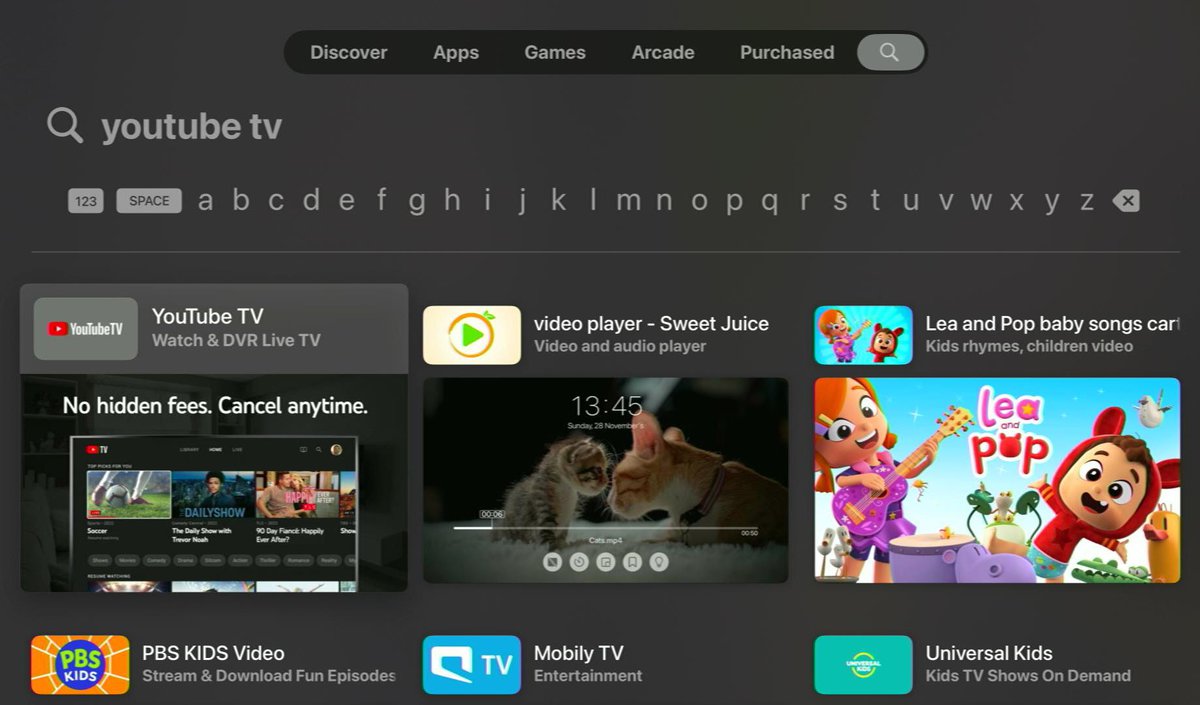 Step 3: Use the on-screen keyboard to search for YouTube TV. To download it, select Get. If your App Store is password-protected, enter your Apple ID password when prompted.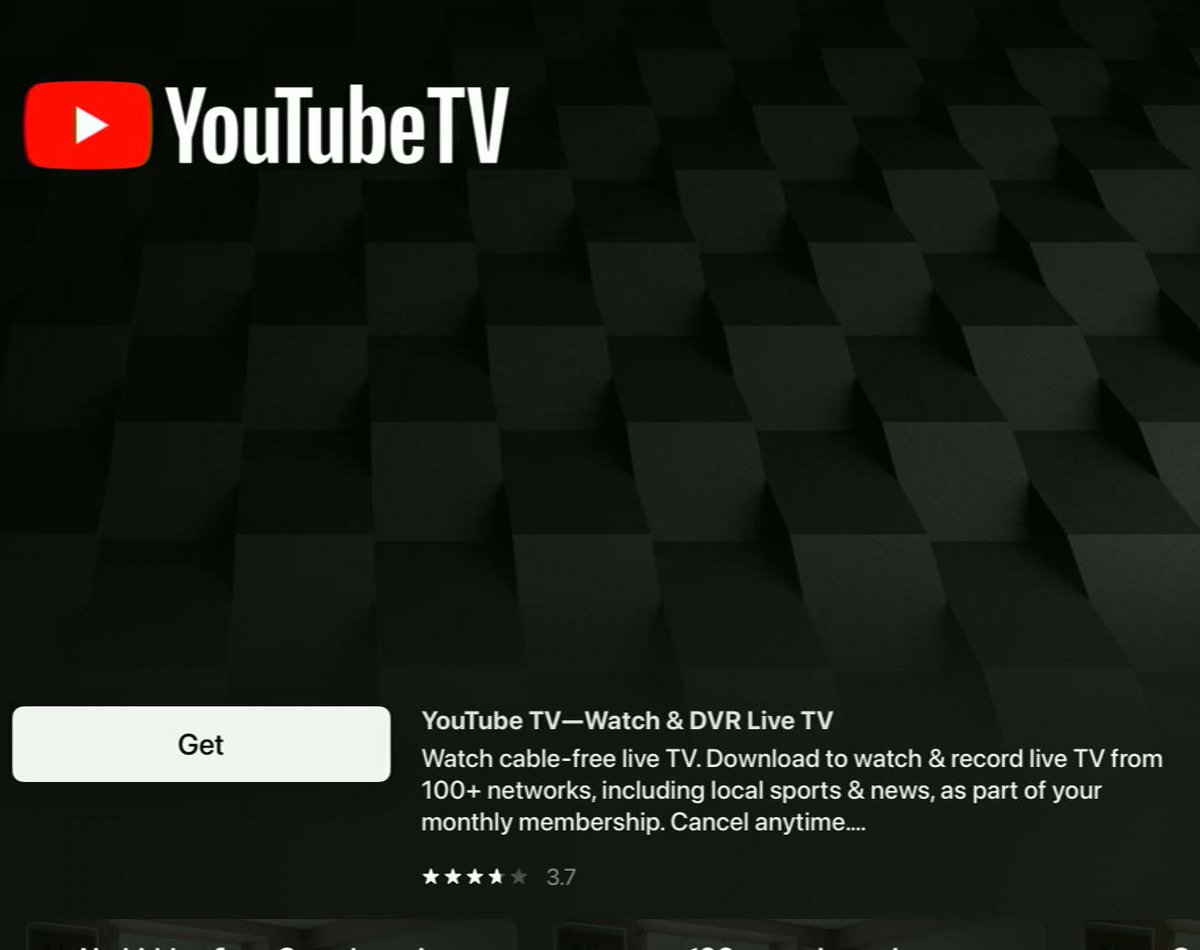 2. Cast From a Laptop or Smartphone to Your Samsung TV
Laptop
If you want to view your laptop's screen on your Samsung TV, the process is straightforward:
Step 1: Connect one end of an HDMI cable to your laptop and the other to your Samsung TV.
Step 2: On your TV remote, press the Home button.
Step 3: Navigate to Source. From the available sources, select the HDMI input you've connected your laptop to.
However, if your Samsung TV lacks an HDMI port or it's malfunctioning, don't fret!
There's an article titled How to Connect a Laptop to a TV Without HDMI Ports (or a Faulty HDMI)? which provides comprehensive steps.
MacBook users can benefit from How To Screen Mirror Your MacBook To A Samsung TV? for tailored guidance.
Smartphone
If you're aiming to mirror your smartphone's screen to the TV, consider the following:
1. Wired Connection:
Your smartphone should either be an iPhone or an Android device that facilitates AV transmission.
For an in-depth understanding of the prerequisites and the mirroring process, an article is available that delves into the details of connecting smartphones to TVs.
2. Wireless Connection:
There are methods available that allow for wireless mirroring or casting from your smartphone.
Whether you have a smart TV or a non-smart one, the instructions outlined in this article will ensure a smooth streaming experience.
Duy Anh is a seasoned technical editor specializing in helping readers troubleshoot TV, projector, and Wi-Fi issues. He's always been drawn to logical problem-solving. His ability to approach matters from various angles with a neutral mindset enhances his technical expertise.
How was content created? This piece is created collaboratively, with tech editors generating ideas, conducting testing, and proofreading meticulously, while AI assists in fine-tuning.