What To Know
If you can't find HBO Max on your Samsung TV, you're probably dealing with one of the following issues:
Model incompatibility,
HBO Max is not supported in your region,
Outdated TV software,
Or poor internet connection.
Seeing that many Samsung TV users find themselves in this situation, we've put together this article to offer solutions. Keep reading for troubleshooting tips to help you access HBO Max on your TV.
Why Can't I Find the HBO Max App on My Samsung TV?
If HBO Max is not among the listed apps on your TV's Home screen menu, don't fret. It is possible that the app just isn't pre-installed on your TV.
All you have to do is go to Apps, then search for and install HBO Max. You can also add HBO Max to your TV's Home screen for easy access.
Now, if you can't find the app after your search, there are several possible issues—most of which you can solve on your own.
This section details the different reasons why HBO Max is missing on your Samsung TV and how to fix them. Let's go!
1. Your TV Model is Not Compatible With HBO Max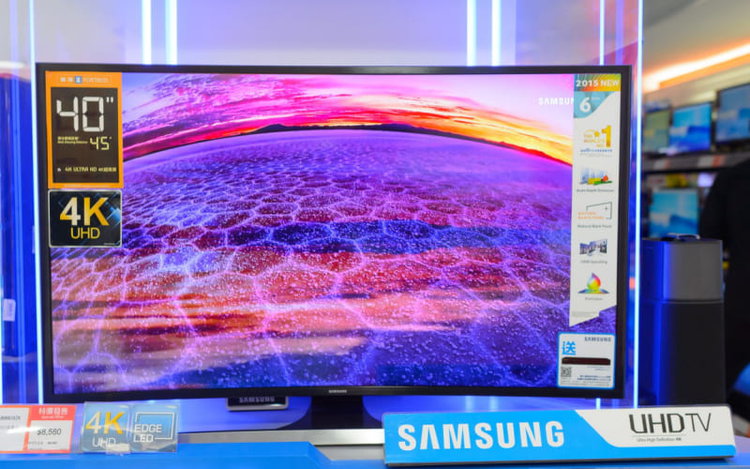 Some older smart TV models may not have the necessary software to run specific apps. Only Samsung TV models released since 2016 are compatible with the HBO Max app.
Confirm that your TV model is compatible with HBO Max before proceeding with other troubleshooting processes.
Using your TV remote, go to Settings > Support > About This TV. The screen will display the TV's model number, which you can check against the list of HBO-compatible devices.
If your Samsung TV model isn't on the list, you have two options:
You can connect a streaming device to your TV's HDMI port and then install HBO Max on the streaming platform. Use an HDMI adapter if your TV does not come with an HDMI port.
On the other hand, if your TV model is compatible with HBO Max, move on to the other troubleshooting options.
2. The HBO Max App is Not Available in Your Region
HBO Max may be compatible with your TV but unavailable in your region. Like many streaming services, HBO Max is only available in certain countries and regions of America and Europe.
If you can't find HBO Max on your Samsung TV, check to see if the service is available in your region. If it's not, you'll need a virtual private network (VPN) to get HBO Max.
A VPN allows you to mask your internet traffic and appear as if you are located in a different region. We recommend ExpressVPN for its top quality and speed, which works well with HBO Max.
Samsung's TV operating system (Tizen OS) does not support VPN apps. Hence, you have to install the VPN on your router or a device with a mobile hotspot (smartphone or PC).
Below is the stepwise process for using a VPN on your mobile device:
Install any reliable VPN service on your device.
Launch the VPN app and log in.

Connect to any of the European or US servers from the list.
Activate the mobile hotspot on your device.
Connect your Samsung TV to the device's hotspot.
Now that you are locked in on a different geo-location, you should be able to find the HBO Max app on your TV.
3. Your TV is Not Connected To The Internet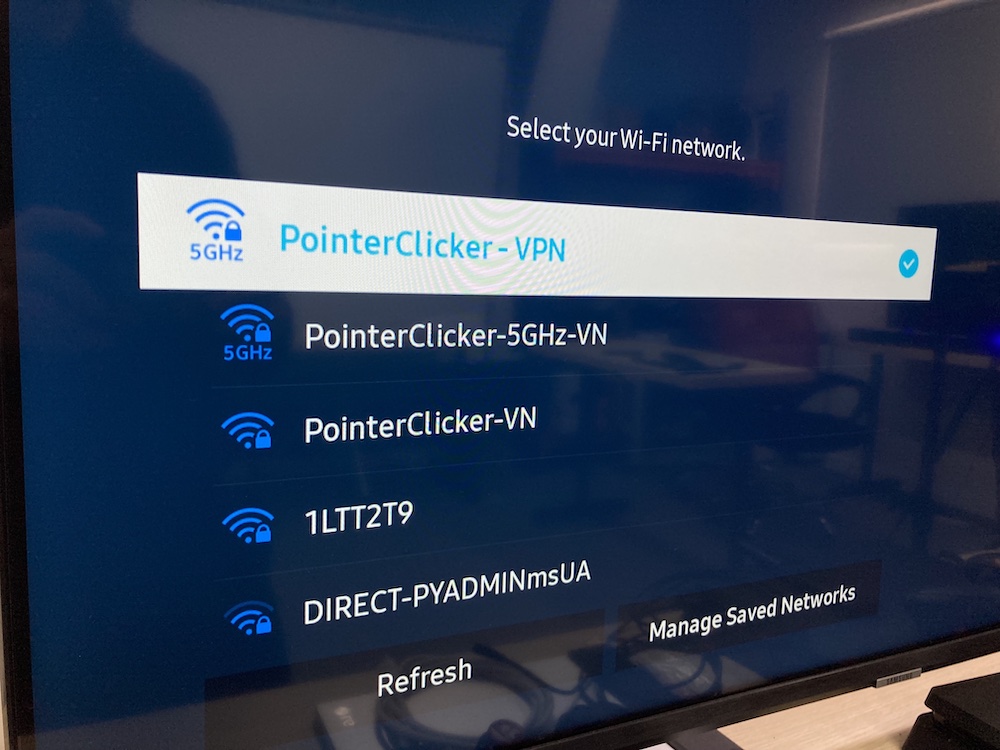 The Samsung TV app store is an online service that requires a stable internet connection. If your TV is not connected to the internet or the internet connection is poor, you won't be able to access the app and make downloads.
Below are factors that can result in poor internet connection:
Temporary technical glitch
This can occur when your router has been running for a long time. You can sort it out with a simple reboot by following the steps below.
Step 1: Turn off the router and unplug it from the power outlet.
Step 2: Wait for (at least) 30 seconds before plugging it back in.
Step 3: Power your router and reconnect your TV to its network.
Overloaded network
Having too many devices connected to your wireless network can slow down your internet connection. It can even cause the connection to be unstable.
Please disconnect idle or non-essential devices from the network to increase the bandwidth available to your TV.
Weak signal strength
Weak signals are often a result of the excessive distance between your TV and your router. Bring the devices closer to improve the Wi-Fi signal strength around your TV.
If you can't move either device, consider investing in Ethernet cables and using a wired connection instead.
Exhausted or exceeded plan validity
If you have exhausted or exceeded your data plan validity, your ISP will block your internet access. Ensure that you have a valid data plan activated.
4. Your TV is Running on Outdated Firmware
Manufacturers release firmware updates periodically to improve device performance. If your TV is running outdated firmware, it may not be able to access certain apps like—HBO Max and Hulu.
Install new updates when available; follow the guide below.
How to Install Latest Software Update for Samsung Smart TV
Step 1: Connect your Samsung TV to WiFi.
Step 2: Using the remote, go to Settings > Support (or About TV) > Software Update.
Step 3: Press Update Now, and your TV will search for new firmware updates.
Step 4: If there's a new update, select Yes to proceed.
Step 5: The software update will download, and your TV will restart automatically.
Note: Don't press any remote buttons or turn off the TV during the update process.
Alternative Solution: Install HBO Max App on Roku TV or Player
Want access to HBO's hit TV shows and movies? You can install the HBO Max app on your Roku TV or streaming device.
Before the installation, ensure your Roku device is connected to the internet. After installation, sign in to your HBO Max account—you can create one on the HBO Max website.
You can opt for a free trial or directly purchase a subscription. Once you have an account ready, follow the steps below to install the HBO Max app on your Roku device.
How to add channels on your Roku devices
Press the Home button on your TV remote.
Navigate to Streaming Channels > Search Channels.
Enter HBO Max in the search bar and search for it.
Select HBO Max from the displayed results and click Add Channel.
You may be prompted to enter your PIN; do that.
Click OK to confirm.
Another Solution: Install HBO Max App on Fire TV (Stick)
The Fire TV OS is built into some TVs from different manufacturers like Toshiba, Pioneer, Insignia, and Amazon itself. However, the platform is mostly accessed via Amazon's Fire TV streaming devices.
You can connect the Fire TV sticks or cubes to your non-HBO Samsung TV. Follow the steps below to install HBO Max on Fire TV instead.
Fire TV Stick: How to Download/Install Apps
Switch on your Fire TV device and ensure it is connected to the internet.
Go to the Fire TV Home screen and select the Search icon in the top-left corner of the screen.
Type HBO Max into the search bar.
Choose HBO Max from the search results.
Click on the Install button to begin the download process.
Once the installation is complete, launch the HBO Max app.
Follow the on-screen instructions to sign in to your HBO Max account or create a new one.
Once you have signed in, you can browse and watch all of the content available on HBO Max.
Gabriella 'Diogo is a technical writer with a vested interest in tech hardware and equipment. She shares her knowledge and processes in an easy-to-grasp, lighthearted style. When she's not testing or researching device performance, you'll find her writing short stories or rewatching episodes of her favorite sitcoms.