We've established how to hook a laptop up to a computer or projector. All you need is a standard HDMI cable and maybe an HDMI switcher if you don't have enough ports available.
But it's not often we plug our phones into a television or monitor. However, that doesn't mean it's not possible!
Not all mobile phones are equipped with HDMI outputs, but quite a few on the market are. They are all Androids and can be hooked up to any monitor with the right cable.
Let's go over what phones have HDMI outputs, what kind of HDMI ports they have, and how you can tell if your phone supports HDMI.
What Kind of HDMI Ports Do Phones Have?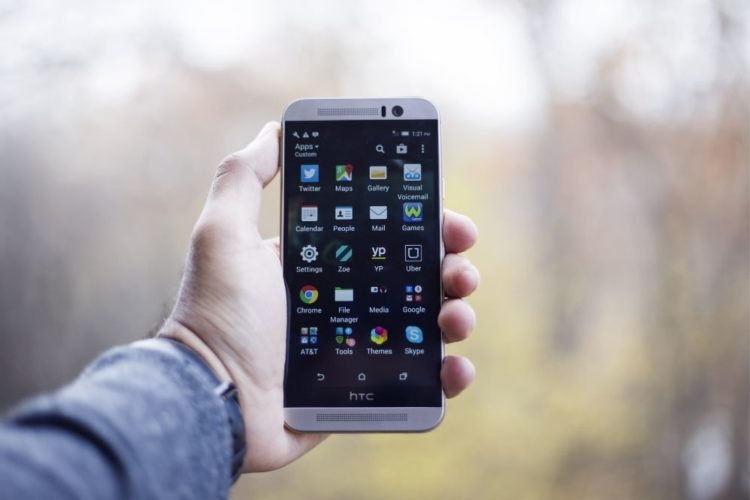 There are four main types of HDMI connectors and ports. Televisions and projectors usually use the Standard HDMI Type A connector. This is the most common one on the market, so you've probably seen them around.
The Standard HDMI connector is far too big for a phone, though. Phones will connect with a Micro HDMI Type D connector. This is the smallest connector type on the market.
When you look at the micro HDMI connector, you'll probably recognize it. It looks a lot like a typical Android charger, right? Well, that's because it is.
In order to use the HDMI port in the phone to connect with a monitor, you will need a micro HDMI cable. This will look like a normal HDMI cable except one of the connectors will be a micro HDMI connector. The other side will be a standard HDMI connector that you can plug into your television or monitor.
Like with any cable, you can buy them at several different lengths. However, we recommend getting on as long as possible so you can keep your phone near you when it's plugged in. That way, if someone calls you or a notification pops up, you can handle it promptly without it disrupting your viewing experience too much.
Which Phones Have HDMI Outputs?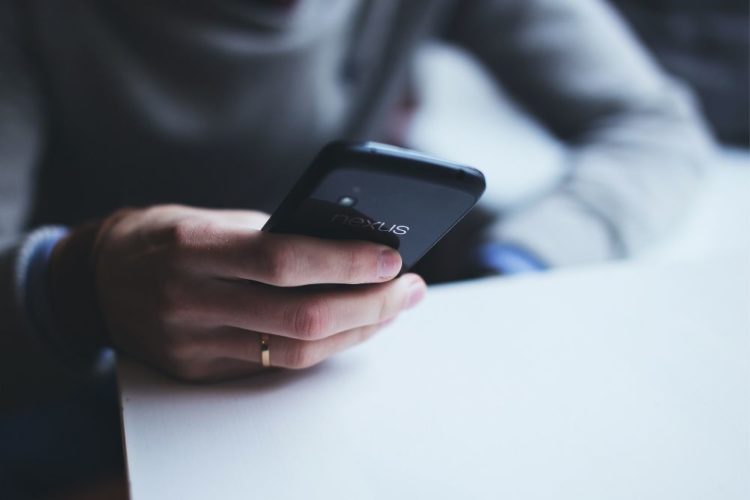 Before we start listing phones that have HDMI outputs, we have to get one thing out of the way; iPhones do not have HDMI outputs, and at this rate, it looks like they never will.
However, you still can plug your iPhone into a monitor, but we'll get into that later.
Here are a few phones with HDMI outputs
Samsung Galaxy Note 2
HTC One VX
LG Nexus 4
You may notice that the phones on that list were pretty old. That's because most Androids (like Samsung and Realme) have USB C outputs these days. This kind of port looks really similar and serves the same purpose.
A few years ago, you would've had to hunt down an adapter to turn the USB C port into an HDMI port before plugging it into your monitor. But since it's become very popular, you can buy USB C to HDMI cables without any added adaptors or connected.
Most new Androids have USB C outputs. You'll also notice them on newer Apple products as they've started to phase out the standard USB output we've known and loved for the past two decades.
To be honest, changing outputs is always a bit of a hassle. We've collected buckets full of USB and HDMI cords only for them to become obsolete, but that's just the nature of the technology industry.
How Do I Know If My Phone Supports HDMI?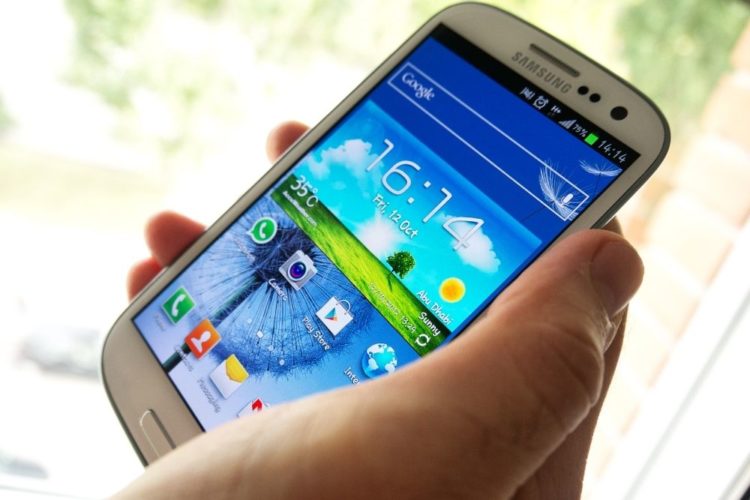 To start, it's important to note that you can use almost any smartphone with HDMI, it just may not have the micro HDMI output. If you want to know if your phone has a micro HDMI output, you need to figure out when it was released.
If the phone is relatively new, it probably doesn't have an HDMI output. Anything from after 2014 will be almost exclusively USB C. That doesn't make it better or worse, it's just different.
On the phone, a micro HDMI looks exactly like it sounds it should; like a tiny HDMI port. It's trapezoid shaped with several pins to connect with.
HDMI Adapters & Cords
Here are all adapters and cords you might need to have the ultimate HDMI experience.
Iphone to HDMI Adapter
This is a must have for any Apple lovers. It's a small but powerful adapter that will make plugging your phone into a monitor a piece of cake. This particular product has lots of positive reviews. It has a standard HDMI and a lightning charging port.
USB C to HDMI Adapter
Anker USB C to HDMI Adapter (

[email protected]

), 310 USB-C Adapter (4K HDMI), Aluminum, Portable , for MacBook Pro, Air, iPad Pro, Pixelbook, XPS, Galaxy, and...
The Anker Advantage: Join the 80 million+ powered by our leading technology.
Vivid Video: The HDMI adapter lets you connect to any TV or display with an HDMI port to stream...
Plug and Play: Instantly turn your laptop or phone's USB-C port into an HDMI port, with no...
Last update on 2023-03-30 / Affiliate links / Images from Amazon Product Advertising API.
No need to worry about having a USB C output with this adapter. You can use your standard HDMI connector with this adapter which saves you having to buy an entirely new cord. This product has been very well received by customers.
USB C to HDMI Cord
Sale
Last update on 2023-03-30 / Affiliate links / Images from Amazon Product Advertising API.
You can get this cord in several sizes from three to twelve feet. It's 4K compatible, which is what you want when streaming or playing games.
Micro HDMI Cord
Sale
Last update on 2023-03-30 / Affiliate links / Images from Amazon Product Advertising API.
If you have a phone with an HDMI output, this is the cord you want. It works exactly like any other HDMI cable, just one end is a micro HDMI connector.
In Conclusion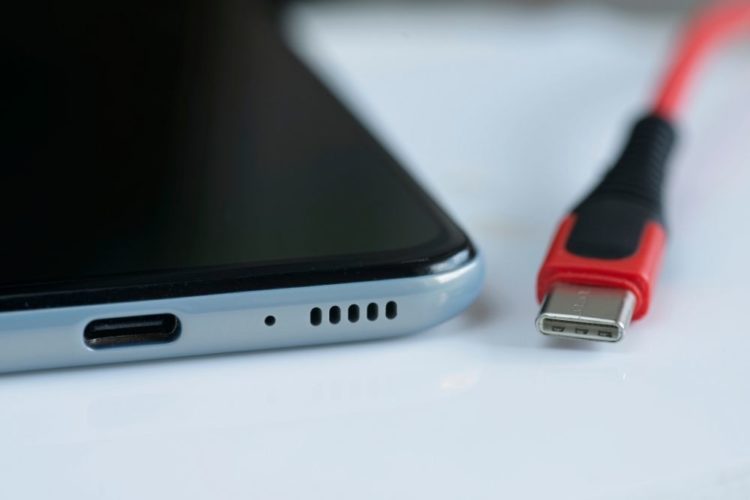 As USB C connectors take over, there aren't many new phones with HDMI outputs, but there are still a few out there. Be sure to use the right cable to get the best audio and image quality.
Have you had lots of luck connecting your phone to your television? Do you have any tips for beginner HDMI-ers? Let us know in the comments!
Good luck!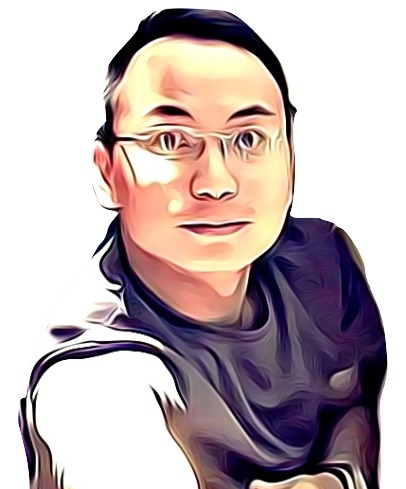 Vance is a dad, former software engineer, and tech lover. Knowing how a computer works becomes handy when he builds Pointer Clicker. His quest is to make tech more accessible for non-techie users. When not working with his team, you can find him caring for his son and gaming.