Samsung's innovations—and often trailblazing technologies—have made integrating diverse aspects of our lives increasingly easy.
One of the areas in which the brand has excelled is linking devices.
By making Samsung phones HDMI compatible, the brand enables us to connect our mobile phones to our computers and TVs and instantly access files and data.
In the past, we'd require multiple devices, bulky technology that often involved file conversion, and time to spare to access the same data.
But now, you can transfer files from your phone to your PC or stream and playback videos from your phone directly to your TV using HDMI.
Let's find out which Samsung phones are HDMI compatible, how to check whether your phone supports HDMI, and how to connect your Samsung phone to the TV or computer.
How do I know if my Samsung phone is HDMI compatible?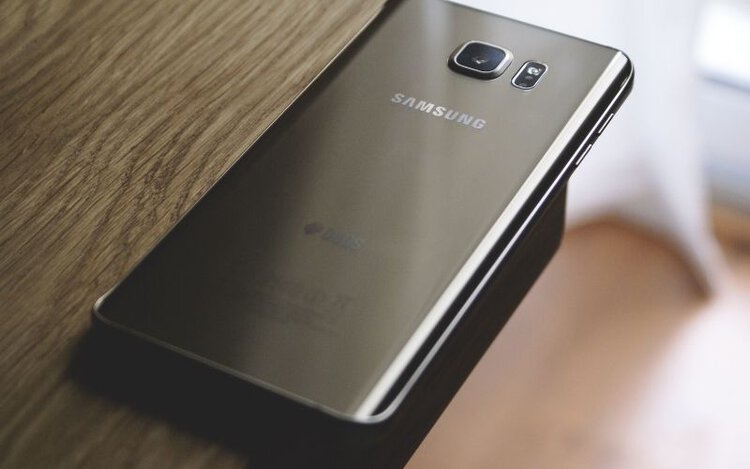 There are three ways to check whether your Samsung phone is HDMI compatible.
Method 1
Check your phone specifications. You can do this under Settings on your phone or on the Samsung website.
To check on the Samsung website, you need to know your phone model. You can find this information on the box your Samsung phone came in, in your user manual, and your phone settings, under About Device.
Once you have the phone model, check its details under Mobile > Smartphones on the Samsung website. Or type the model number on the search bar.
The results should include a link to the phone model you just searched. Follow the link and check the product details.
If the phone is HDMI compatible, you will see something like "supports MHL." You may see HDMI written in brackets after MHL.
Method 2
You can check the HDMI status of your phone on the official MHL website.
Go through the list of supported devices to see if your Samsung phone model is among them.
Alternatively, type the model number into the search bar and analyze the search results. Click the link containing the model name to know whether it is MHL-enabled.
Method 3
There are plenty of MHL checkers on the Google Play Store, most of them free to use. On most MHL checkers, the process of checking MHL compatibility is straightforward.
Download and install one of these apps from the Android Play Store, then open it. You should see a Check MHL (or similar wording) button.
Tap the button; the app will begin the check, which should take only a few seconds.
Once the process is complete, it displays the results right there on the screen. The results will state clearly whether your phone supports MHL.
The process is simple, as shown here, and is an easy way to find out whether your phone can output HDMI before you invest in any cables.
How to Check Mobile is MHL Supported or Not
What is MHL?
Mobile High-Definition Link is an audio/video interface standard adapted from HDMI specifically for portable devices. It allows smartphones and tablets to connect to high-definition TVs, projectors, and audio receivers.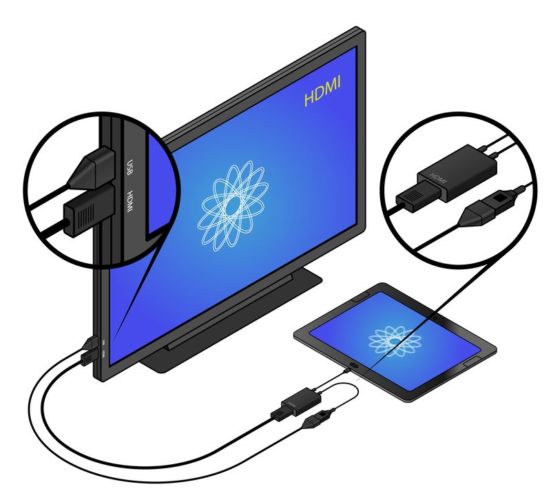 A consortium of five electronics manufacturers—Sony, Samsung, Nokia, Toshiba, and Silicon Image—developed the standard and released the first specification, MHL Version 1.0, in 2010.
Since then, there have been three more specifications: MHL Version 2.0, which launched in 2012; MHL Version 3.0 made its debut in 2013 and brought support for 4K; and super MHL Version 1.0, which launched in 2015 and introduced support for 8K.
Which Samsung phones are HDMI compatible?
A good number of Samsung smartphones are HDMI compatible. Older models have micro USB connectors and can connect to your TV or computer using a micro USB to HDMI adapter.
They include:
Galaxy S5 / S6 edge
Galaxy Note 5
Newer models come with USB Type C connectors and connect to the TV using a Type C to HDMI adapter.
You can see the list of Samsung devices that connect to HDMI via a USB-C to HDMI adapter on
this Samsung website
.
This list includes:
Galaxy S8 and S8+/ Galaxy S9 and S9+/ Galaxy S10 range/ Galaxy S20 range/ Galaxy S21 range
Galaxy Note 8/ Note 9/ Note10 and Note10+ / Note20 and Note20 Ultra
Galaxy Book
Galaxy Fold
Galaxy A11
Galaxy A90 5G
Galaxy Z Flip
Galaxy Z Fold2
Conclusion
There are at least five ways to check your phone's compatibility with HDMI.
You can know if your Samsung phone is HDMI compatible by looking at the phone settings.
Your user manual also contains information about your phone's compatibility with other devices and technologies. You can find details about HDMI support, if available, under Specifications > Connectivity.
Check the phone details on the Samsung website. Find your model under Smartphones or search your phone model number, then check the results. If the phone supports HDMI, this will show up under Connectivity.
Use an MHL Checker (HDMI) app from the Play Store.
Check the MHL status of your phone directly on the MHLtech website.
Many Samsung phones with micro USB, and USB-C ports are HDMI compatible. Samsung lists the phone models with HDMI support on its website.
You can't use an HDMI-to-HDMI cable to connect your phone to the TV or computer. But you can use a micro HDMI cable.
Or use a USB-to-HDMI MHL adapter, which transmits HDMI output from mobile devices to HDMI displays.