You usually connect your laptop to the TV whenever watching TV shows, but since your computer is being repaired this week, you have to find an alternative.
You know that iPhones can be connected to your TV's HDMI port with an adapter, but what about Samsung phones? What makes a phone HDMI-compatible? And how do you know if yours is?
Keep reading to find out!
About HDMI Compatibility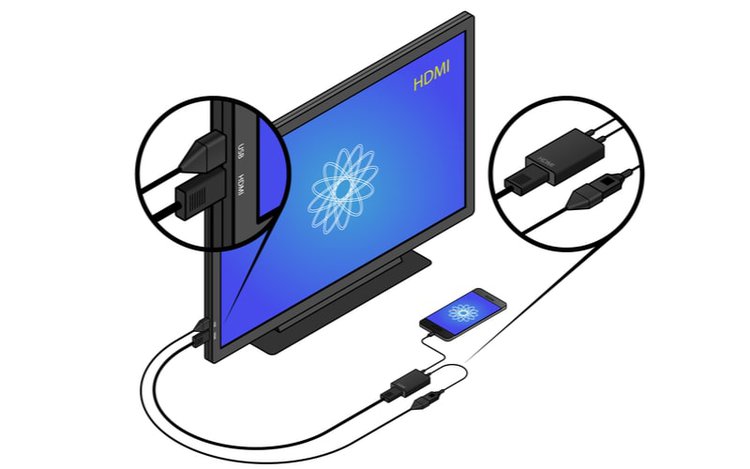 While any smartphone can be connected to a TV with a suitable adapter, only select phones can transmit audio and video via HDMI standard. These are labeled HDMI-compatible.
Additionally, HDMI-compatible smartphones can transmit video and audio via the TV's or projector's HDMI port.
MHL-compatible smartphones may also be called HDMI-compatible due to their similar working mechanism. To learn more about the differences between HDMI and MHL compatibility, check out our article, What is the Difference Between HDMI and MHL?
Select Samsung phones also have a function called Samsung DeX, which stands for desktop eXperience. This handy feature allows you to connect them to a larger display, such as a TV or projector using almost the same mechanism as HDMI.
So, since all Samsung phones with Samsung DeX can be connected to a TV through the HDMI port and transmit AV signals, they're considered to be HDMI-compatible.
How Do I Know If My Samsung Phone Is HDMI Compatible?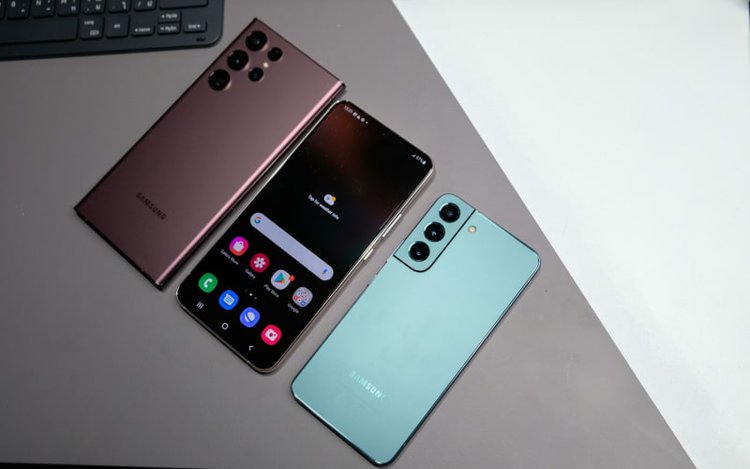 Here are a few ways to check your Samsung phone's HDMI compatibility.
You should be able to find out if your Samsung phone is HDMI compatible by consulting its specifications.
"HDMI compatible" may be labeled differently depending on your phone's make and model, so keep your eye out for terms like "Samsung DeX," "HDMI Alt Mode," "USB Type-C Alt Mode," "support video out when connecting via HDMI adapter," and "MHL."
If you don't see any of the terms listed above, look for any labels related to HDMI or MHL. These features tend to be listed under "Additional Features" or "Connectivity."
Since most people don't hang on to their phone's user manual, you'll have to find these specifications online.
Try heading to Samsung's official website or searching for your phone's specifications on the Device Specifications website. If you don't feel like skimming the device's entire specs list, try using CTRL + F to search for HDMI/MHL-related terms.
You can also verify your phone's MHL compatibility on the official MHL website, which lists every MHL-compatible smartphone model. Alternatively, you can install an MHL checker app from the Google Play Store.
Watch the video below demonstrating how to verify your phone's MHL compatibility.
How to Check Mobile is MHL Supported or Not
Last but certainly not least, you can search for your Samsung smartphone model name in the following section.
If you're not sure what your Samsung phone's model number is, consult the white sticker on its back. If you find that your Samsung phone doesn't have this sticker, check out Samsung's guide for finding your phone's IMEI, model number, and serial number, for further instructions.
If you've consulted all of the resources suggested above and still cannot find anything HDMI-related about your phone or connect it to an HDMI display, then your phone probably does not support this function.
Which Samsung Phones Are HDMI Compatible?
Refer to the tables below to find out if your Samsung phone's micro USB or USB-C port supports HDMI.
Samsung Phones with Micro USB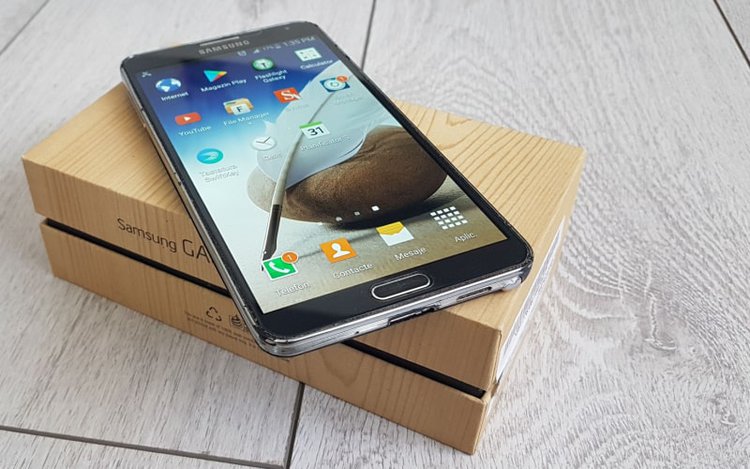 MHL-compatible Samsung smartphone models can also support HDMI via a micro USB to HDMI adapter .
So, if you see your phone's model number listed below, it likely also supports HDMI via a proper adapter.
| | | | | | |
| --- | --- | --- | --- | --- | --- |
| AT&T Galaxy Note LTE 5.3″ | Galaxy Note 3 | Galaxy S5 | SCL22 | SM-N900D | SM-N900X |
| AT&T Galaxy S II | Galaxy Note 3 Neo | Galaxy S5 Dual Sim | SGH-M819N | SM-N900DSM-N900J | SM-N910A |
| AT&T Galaxy S II Skyrocket | Galaxy Note 4 | Galaxy S5 Zoom | SHV-E470S | SM-N900J | SM-N916S |
| AT&T Galaxy S III | Galaxy Note 5.3″ | Galaxy Tab 3 8″, 10.1″ | SM-G900T3 | SM-N900K | SM-P600 |
| Captivate Glide | Galaxy Note 8 | Galaxy Tab S 10.5″ | SM-G906S | SM-N900L | SM-P601 |
| Cricket Galaxy S III | Galaxy Note Edge | Galaxy Tab S 8.4″ | SM-G910S | SM-N900P | SM-P605 |
| Epic 4G Touch | Galaxy Note II | Galaxy TabPRO 10.1″ | SM-N9002 | SM-N900R4 | SM-P605K |
| Galaxy Express | Galaxy Note Pro | Galaxy TabPRO 8.4″ | SM-N9005 | SM-N900S | SM-P605L |
| Galaxy K Zoom | Galaxy S II | S4 Active | SM-N9006 | SM-N900T | SM-P605M |
| Galaxy Mega 6.3 and 5.8 | Galaxy S III | S4 Zoom | SM-N9008 | SM-N900V | SM-P605S |
| Galaxy Nexus | Galaxy S4 | SC-01F | SM-N9009 | SM-N900W8 | SM-S902L |
| Galaxy Nexus 2 | Galaxy S4 TD-LTE | SC-02F | SM-N900A | SM-N900W9 | SM-T320NU |
| SM-T707D | SM-T817 | SM-T817R4 | SM-T817W | Sprint Galaxy S III | T-Mobile Galaxy S III |
| SM-T807 | SM-T817A | SM-T817T | SPH-L720T | Straight Talk Galaxy S III | U.S. Cellular Galaxy S III |
| SM-T815 | SM-T817P | SM-T817V | Sprint Galaxy Nexus | T-Mobile Galaxy S II | Verizon Galaxy Nexus LTE |
| Verizon Galaxy S III | | | | | |
Samsung Phones with USB Type-C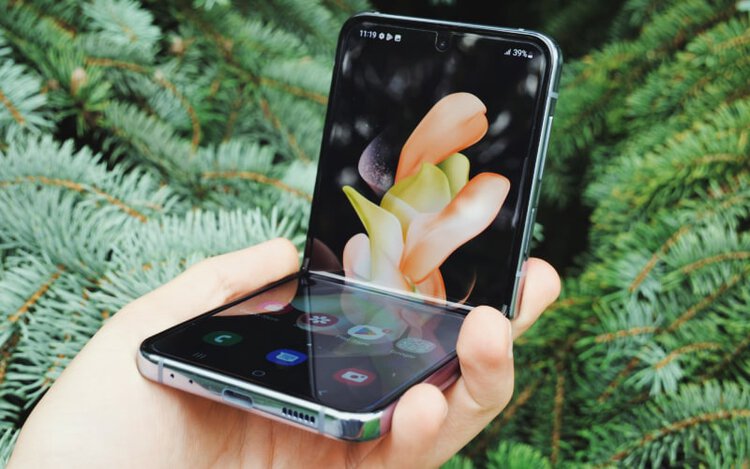 While the following USB-C Samsung models may not necessarily support MHL, they do support HDMI via a USB Type-C to HDMI adapter .
Galaxy S8 and S8+
Note 9
Note 10 range
Galaxy Z Flip
Galaxy S20 range
Galaxy S21 range
Note 8
Galaxy Tab S4
Tab S6
Galaxy Z Fold2
Galaxy Note20 range
Galaxy S22 range
Galaxy S9 and S9+
Galaxy S10 range
Galaxy

Fold

Galaxy Z Fold3
Tab S7 / 7+
Galaxy Book
Tab S5e
A90 5G
Galaxy Z Fold4
Tab S8 / 8+ / S8 Ultra
Wrapping Things Up
Many Samsung models boast MHL and/or HDMI compatibility, allowing them to display audio and video to a monitor, TV, or projector with the correct adapter. While there isn't a way to tell if your Samsung phone is HDMI-compatible by its hardware, you can find out which transmission methods it supports in its specifications.
These specifications can be found on the official Samsung website, the Device Specifications website, the official MHL website, an MHL checker app, or this article's comprehensive HDMI compatibility tables.
So, is your Samsung phone HDMI compatible? What's your experience connecting a Samsung phone to a display?
Let us know in the comments below!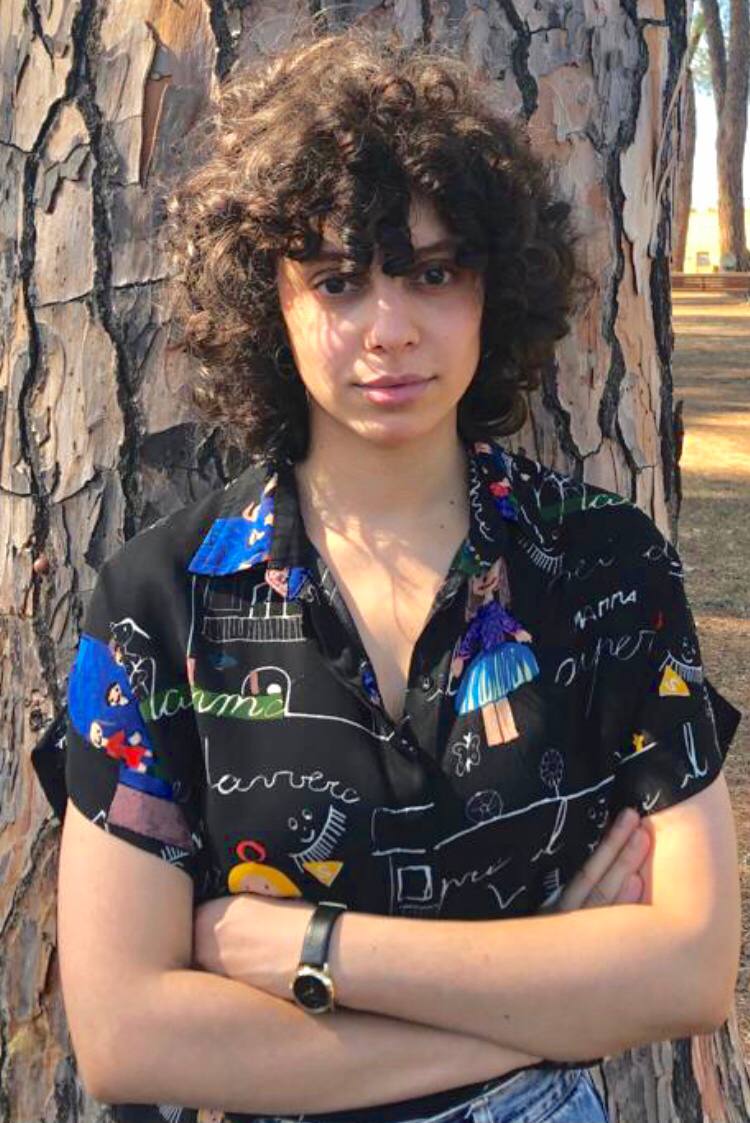 Yesenia Achlim is a technical copywriter and editor with a focus on AV equipment. She aims to break down complicated topics and make technology accessible, no matter your technical expertise. When she's not teaching you how to replace a projector lamp, you can find her reading and baking.