What To Know
Roku devices work internationally, but content varies depending on the region your account is set up in.
Roku is officially available in select countries in North and South America, and a few in Europe, with some content restrictions in unsupported regions.
To access U.S. Roku content abroad, use a VPN to create a U.S. Roku account, then log into that account on your Roku device.
Wondering if your Roku will work on an international escapade? You're not alone.
Many search for Roku's compatibility in Europe, Africa, Asia, and other regions outside the US.
This article dives deep into Roku's global functionality, addressing the concerns of those curious about its international reach.
Discover the countries where Roku shines and how to optimize your experience when venturing beyond its official territories.
Which Countries Does Roku Support?
Although Roku can be used in any part of the world, it's officially supported in only a handful of regions.
The countries Roku is officially available in include:
North America: United States, Canada, and Mexico.
South America: Brazil, Argentina, Chile, Colombia, El Salvador, Costa Rica, Honduras, Guatemala, Nicaragua, Peru, and Panama.
Europe: United Kingdom, France, and Germany.
Specific programs or channels may not be available or restricted outside the above regions.
For example, this user, who bought a Roku Express 4K in Germany but set up the device in Italy, could only see Netflix. Disney+ and Amazon Prime Video services were not available as default.
There, of course, are workarounds. But the point to take away is that the Roku experience is unique globally, and you may have to work with the device's settings and other things to replicate the experience.
Keep reading to find out what those "workarounds" are and how to set up the device in any part of the world later in the article.
Why is Roku Not as Popular Outside the Americas?
It's unclear why Roku has such a massive presence in Latin America (and North America) while being there in only three European countries and none in Asia and Africa.
Also, Canada, the United States, and the United Kingdom are the only regions with ad-supported, free Roku Channel content availability.
So, why is Roku not global yet?
It's safe to assume content availability, channels, and overall popularity could be reasons. But there could be other factors known only to Roku.
However, watch the space, thanks to the dynamic nature of the online content streaming landscape. If Roku is yet to be officially available in your country, it may be shortly.
Until then, if you miss Roku services in your region, try what we discuss later in the article.
How to Set Up Your Roku in Another Country?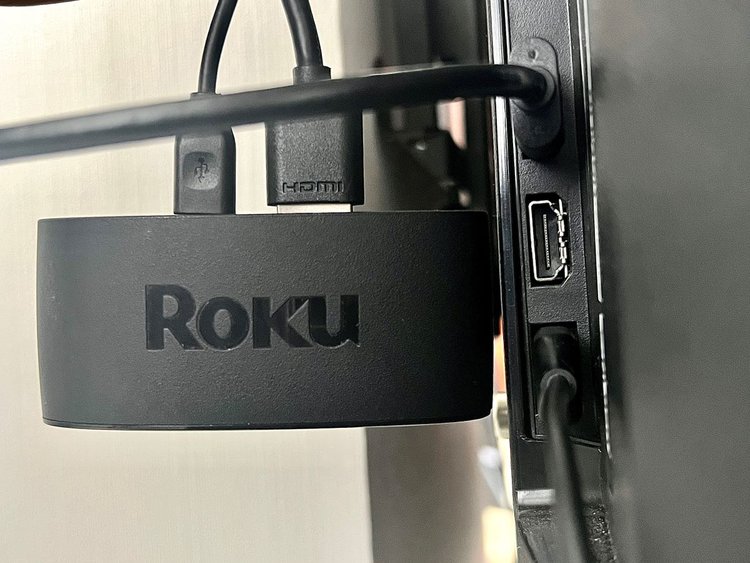 The process to set up a Roku in a place not officially supported is the same as setting it up in the U.S. or any supported country. Here are the steps:
Plug your TV and Roku streaming device into their power outlets.
Next, connect the Roku device and your TV. Insert the Roku into your TV's HDMI port. Use an HDMI cable to connect the two devices if the Roku is not a stick that directly plugs into the TV.
Turn on the TV and change its input to Roku.
Sign into your Roku account and follow the on-screen setup instructions.
Although the Roku shall perform as usual, the user interface may look quite different just because you're using the device in an unsupported place.
How to Watch U.S. Roku Channels Outside America?
As mentioned earlier, Roku fully supports usage in the United States, Canada, and the UK. That means complete access to all channels and their content.
If you live outside these three countries but don't want a "lite" version of Roku, make the Roku OS believe you live in one of these places. So, how to create a US Roku account even if you're outside America? Read on.
1. Set Up a VPN Network
Use a VPN and set your location to the U.S., for instance, so your Roku gets tricked into believing you reside there.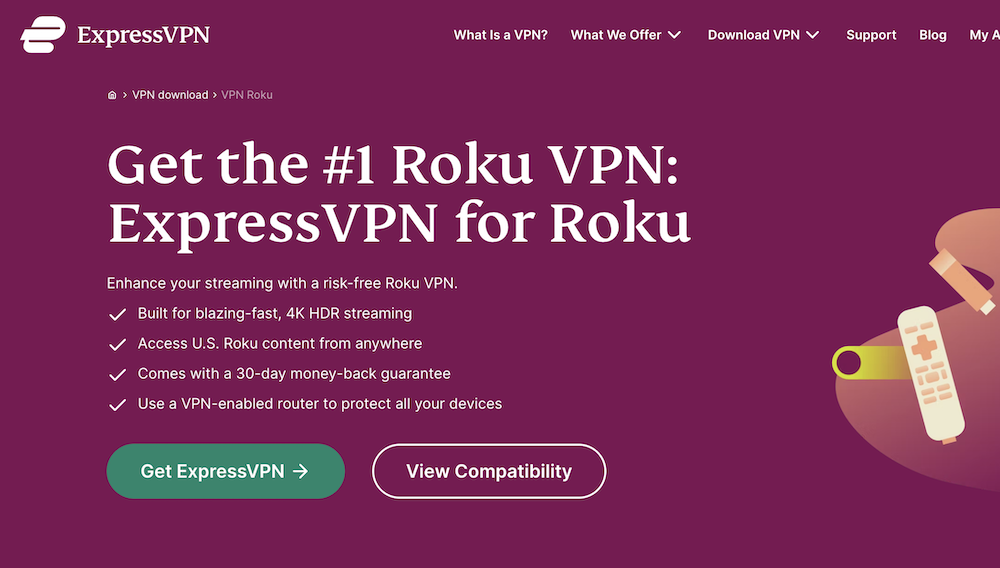 Several VPN apps exist to help do just that. ExpressVPN is a solid choice. It comes with a 30-day money-back guarantee.
The VPN is extremely good at unblocking streaming content. You can set up your ExpressVPN account and log in from your smartphone or laptop.
To set up the VPN, go to its website. Choose your plan type. The instructions after that are simple and self-explanatory.
After logging into your VPN and setting your location to America, continue to set up your Roku account.
2. Sign Up for a Roku Account
Head to the Roku website to create your Roku account.
Enter your information to register or click the Existing customer link if you're a current user from the US. If you already are a user but registered from outside the US, clicking the link can restrict your account, or the content offerings and various channels shown will be based on the original country of registration and not the United States.
If registering, choose your PIN code each time you purchase or add a channel. It's a security measure to mitigate unauthorized purchases.
After selecting your PIN preferences, you'll be prompted to add the payment method. You may skip the step and directly log into your Roku account.
3. Sign in to Your New Roku Account on Your Roku Player
If you have signed on to your Roku player with another non-US Roku account, factory-reset the device to log out of the previous account and log in with the new one.
Head to Settings on your Roku, and choose System.
Go to Advanced system settings, and then Factory reset.
Enter the code displayed, and select Start factory reset to confirm and launch the resetting process.
Next, follow the on-screen instructions until you reach the stage where you input your email address. After typing in your email, you will receive a Roku account activation link. Open the email message and click Activate Device.
Mostly, when close to the activation process, you'll see a "Continue" or "Skip this step" option. You can always choose to skip information you do not want to furnish.
Continue following the on-screen prompts till process completion.
Once done, you should get all services and features a Roku user in America enjoys.
Conclusion
Roku platform or content availability and functionality depend on which part of the world you use the device in.
Although Roku has expanded its services outside the Americas to Europe, its presence abroad is still conspicuously small. Not to mention, Roku is not official in Asia and Africa.
But that doesn't imply no scope for using Roku in those regions. You can always set up and log into your Roku account, regardless of location.
Access may be constricted, or specific apps and programs may not be available. But those restrictions can be thwarted with a US Roku account, as discussed above.
Long story short, you can use Roku internationally. But you may have to employ certain workarounds depending on how "content (pun not intended)" you are with what's available and what is geo-locked.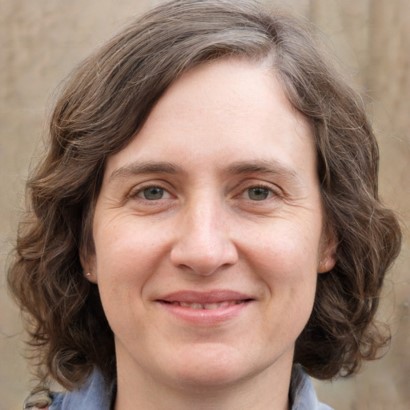 Catherine Tramell has been covering technology as a freelance writer for over a decade. She has been writing for Pointer Clicker for over a year, further expanding her expertise as a tech columnist. Catherine likes spending time with her family and friends and her pastimes are reading books and news articles.