You're planning on traveling in the next few days and couldn't be more thrilled. You booked your Airbnb and then quickly realize that you won't have cellular data upon your arrival.
How are you going to contact your host when you get to the Airbnb? Could you, for instance, contact them via iMessage?
Does iMessage work internationally? And if so, is it free?
Keep reading to find out!
Can You Use iMessage Internationally?
Yes, iMessage works internationally.
iMessage uses the internet in form of a mobile hotspot and Wi-Fi to send and receive messages. So, it will still work if you don't have cellular data.
This means that you can connect your phone to Wi-Fi anywhere in the world and still be able to message friends and families using iMessage.
However, since the messages are being delivered via Wi-Fi, your friends and family's devices must also be connected to the internet to receive your messages.
Is International iMessage Free?
Yes, using iMessage internationally is free as long as your phone is connected to Wi-Fi.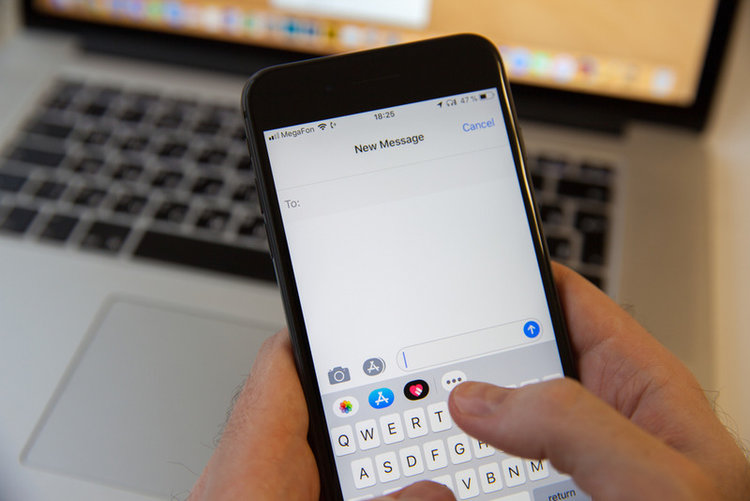 Since using your Wi-Fi on your phone will not incur any data charges, you can send as many iMessages as you want without worrying about your phone bill.
However, you may face extra data charges if cellular data is enabled on your phone. Since roaming is frequently more expensive, you could be charged a shocking amount for sending a few iMessage texts.
So, to ensure you aren't charged for using iMessage overseas, disable your phone's mobile data or put it on airplane mode.
Don't worry. You will still be able to access Wi-Fi when using airplane mode.
How to Send iMessage Internationally?
Sending an iMessage overseas is exactly the same as sending one in your home country.
Since iMessage is an internationally-used app, it will work the same no matter where you are in the world and none of the app's features will differ.
The only thing that will change is your phone's cellular network connection, making it impossible or more expensive to use cellular data.
Let's learn how to send an iMessage internationally!
Step 1: Open your iPhone's Messages app.
Step 2: Tap the notepad and pencil icon in the top-right corner.
Step 3: In the pop-up screen beside To type the recipient's name, phone number, or email address.
Step 4: Then, type the message you want to send in the text box found at the top of your on-screen keyboard.
Step 5: Once you've composed your message, tap the blue arrow button to send it to your recipient.
Watch the video below demonstrating how to send an iMessage.
Why Can't I Use iMessage Internationally?
There are a few reasons why you may not be able to use iMessage internationally.
Let's go over a few things to do or pay attention to if your iMessage isn't working.
Update Your iPhone
Step 1: Head to the Settings app.
Step 2: Go to General.
Step 3: Navigate to Software Update.
Step 4: If there are any pending updates, tap Download and install or Install to install them. You may be asked to plug your phone into power before installing any updates.
Step 5: When prompted, enter your phone's passcode.
Step 6: Follow any additional instructions on-screen to start the installation process.
Watch the video below demonstrating how to update your iPhone.
How to update your iPhone | Apple Support
iMessage Needs to Be Set Up
If your iPhone is new and you've never used iMessage before, then you may need to set up the app.
Step 1: Before setting up iMessage, you will need to ensure your iPhone's software is up-to-date by following the steps listed in the section above.
Step 2: Open your iPhone's Settings.
Step 3: Navigate to Cellular.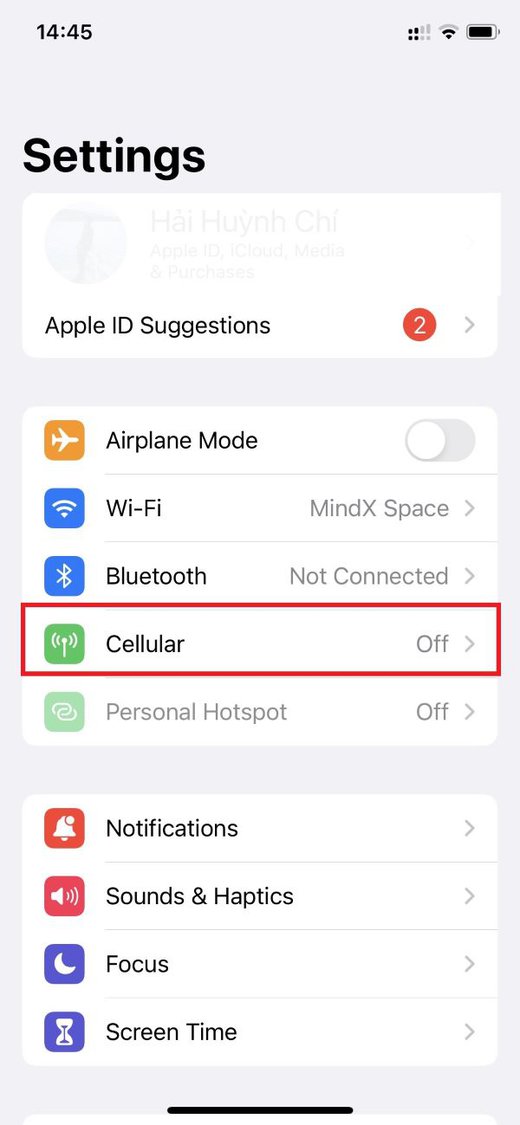 Step 4: Toggle on Cellular Data by tapping the toggle icon beside it.
Step 5: Tap Settings in the top-left corner of the screen to go back to the Settings app home page.
Step 6: Scroll down and select Messages.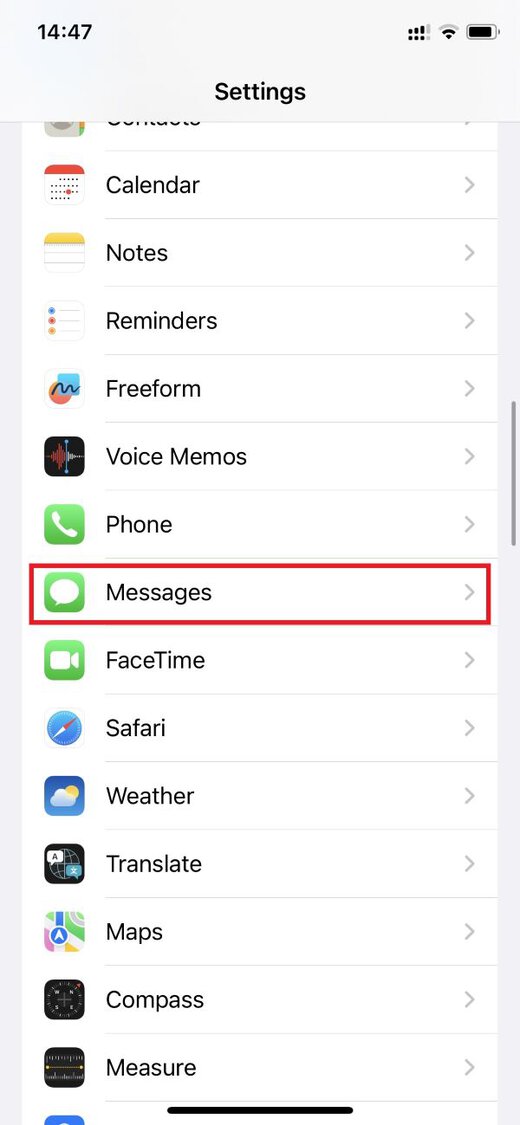 Step 7: Toggle iMessage off and then on again.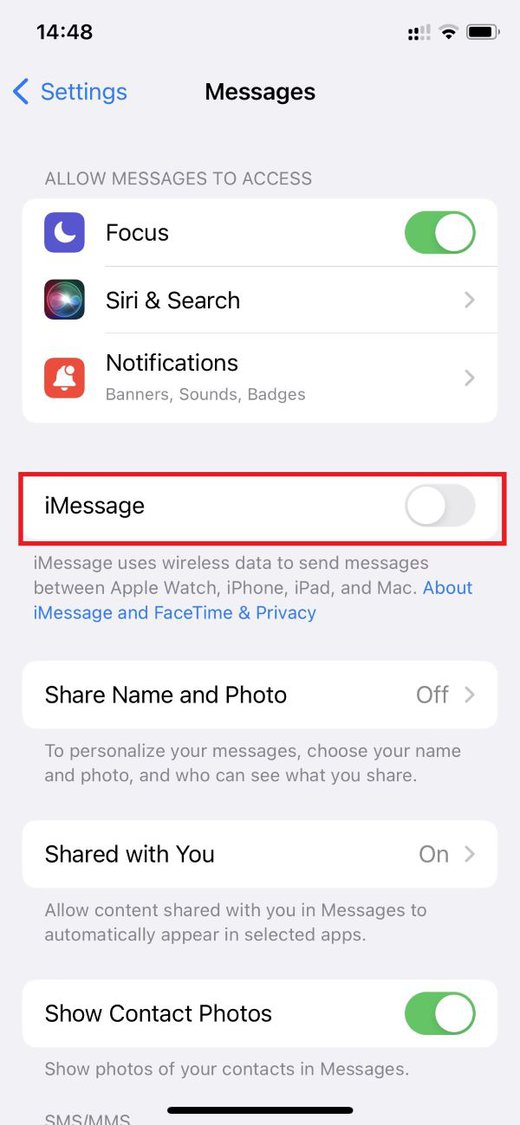 Step 8: Then, tap Send & Receive on the Messages page.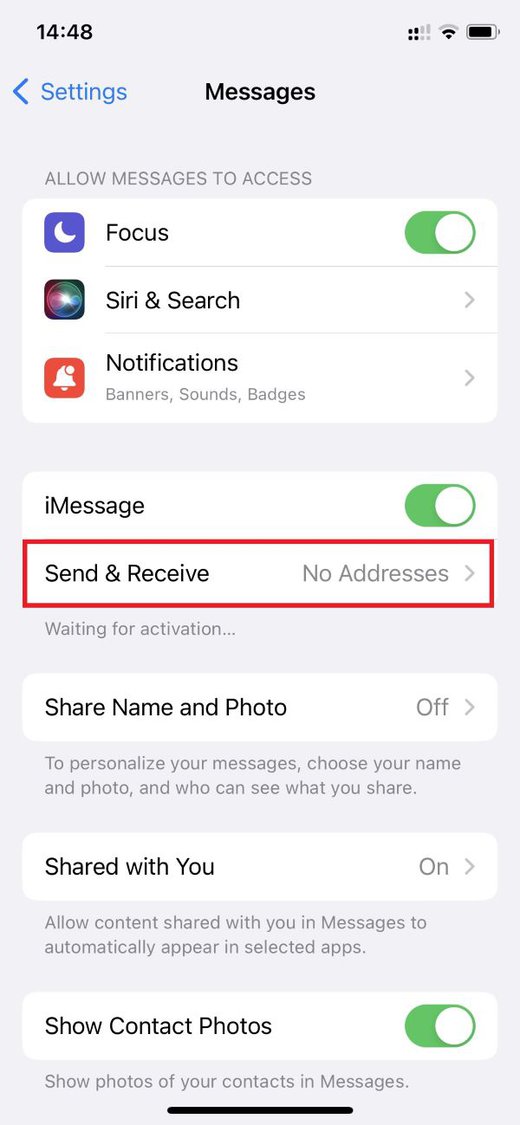 Step 9: From here you can select the phone or account you want to pair with iMessage.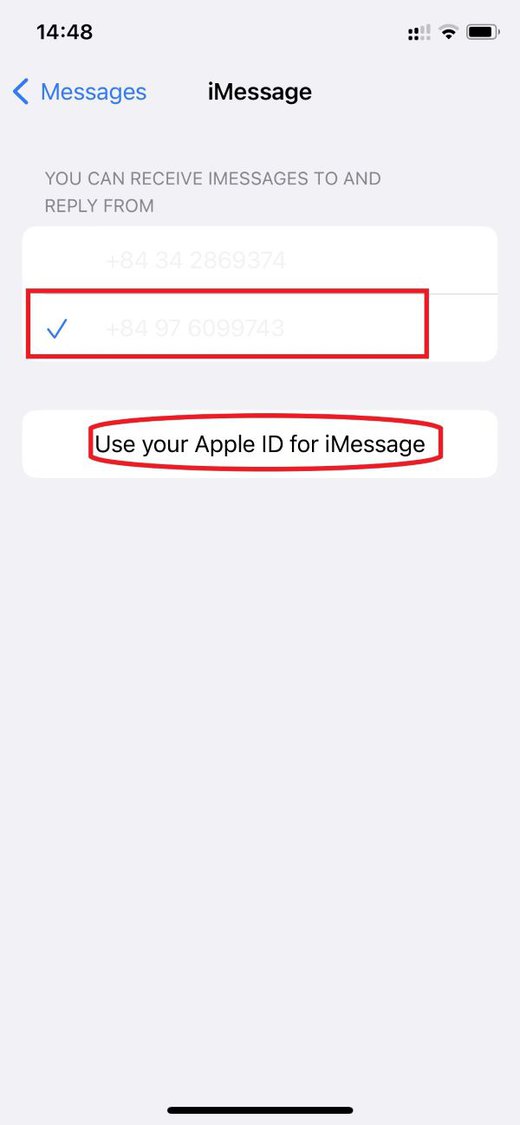 The Recipient Does Not Have iMessage
You can only send an iMessage to others who also have an Apple device and have activated their iMessage app.
While you can still contact Apple and Android users without iMessage via text, you will be charged for using MMS/SMS while roaming. This means that your texts will be more expensive than they usually are in your home country.
So, if you're planning on contacting someone via iMessage while traveling in a foreign country, it's a good idea to confirm that they also have an iPhone with iMessage.
Red Exclamation Point
If you've sent someone an iMessage and see a red exclamation point next to your message bubble, then your iMessage cannot be delivered.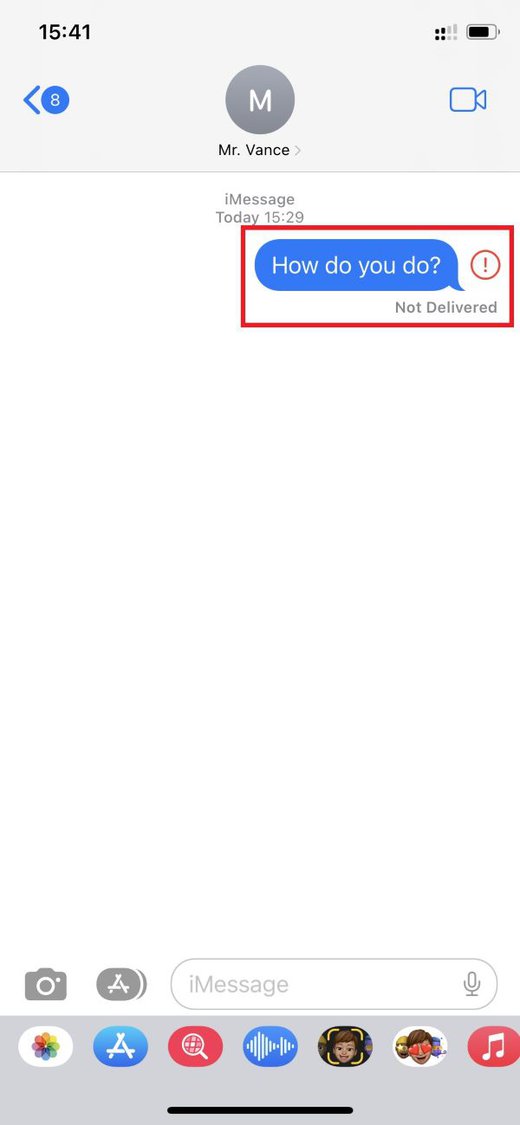 You know that the recipient has an iPhone, so what gives?
Here are a few things you can do if your iMessage is not sending.
Step 1: Check that your phone is connected to the internet by going to Wi-Fi in the Settings app. Ensure that an available Wi-Fi network has been selected and successfully connected to.
Step 2: Then, head back to the unsent iMessage and tap the red exclamation point.
Step 3: Then, tap Try Again to send the message again.
Step 4: If your message still cannot be delivered, tap the red exclamation point again and select Send as Text Message. Please note that this option will charge you for sending an SMS/MMS, so be wary of using it overseas.
Carrier Is Charging You for iMessage
If your iMessages cannot be sent over Wi-Fi, they may be sent via MMS/SMS. This means that your carrier will charge you for your iMessages since instead of being sent over Wi-Fi, they're being sent via the cellular network.
You'll know your iMessage was sent as an MMS/SMS if the chat bubble is green since texts sent with the internet are blue.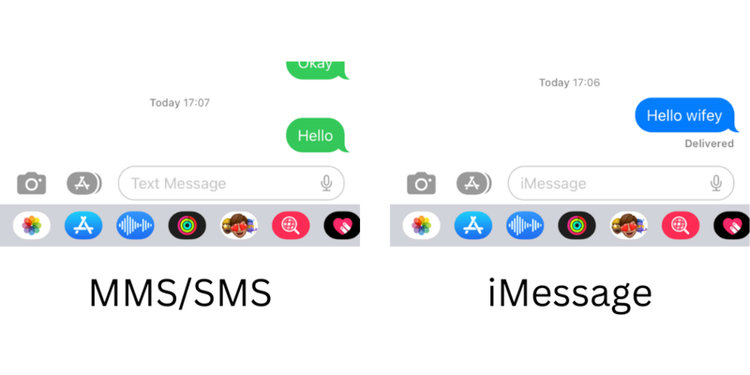 Once your MMS/SMS has been sent, there is no way to refund the charge, even if you delete the message later.
Here are a few reasons why your iMessage may be sent via MMS/SMS instead of Wi-Fi.
The recipient does not have iMessage. They may have an Android phone or may not have set up iMessage on their iPhone.
iMessage is currently unavailable.
Your iPhone is not connected to the internet (e.g. Wi-Fi or cellular data).
You can ensure your phone also sends iMessages over the internet by disabling Send as SMS.
Let's learn how!
Step 1: Launch the Settings app.
Step 2: Go to the Messages tab.
Step 3: Toggle Send as SMS off.
Note: This solution will prevent you from sending MMS/SMS to recipients who do not have iMessage. However, you can always re-enable Send as SMS later.
Watch the video below demonstrating how to only send iMessages via Wi-Fi from your iPhone.
iPhone 13/13 Pro: How to Enable/Disable Send as SMS When iMessage is Unavailable
Check Your iMessage Account
You may have paired your iMessage app to the wrong number or Apple account, preventing you from sending and receiving iMessages.
Luckily, this is an easy fix.
Follow the steps below to check and change your iMessage account.
Step 1: Go to the Settings app.
Step 2: Navigate to Messages.
Step 3: Tap Send & Receive.
Step 4: Tap the account name or number you want to pair to iMessage.
Wrapping Things Up
You can absolutely use iMessage internationally since it's not geo-restricted.
Additionally, you can iMessage people without enabling roaming by connecting your iPhone to Wi-Fi. Sending iMessages via Wi-Fi is completely free so you don't have to worry about any charges from your carrier.
However, the iMessage may not send if the recipient hasn't set up iMessage, has an Android phone, or if your phone isn't connected to the internet.
If your iMessage turns green instead of blue, then it's been sent as an MMS/SMS and you can expect to be charged accordingly.
What's your experience using iMessage internationally?
Let us know in the comments below!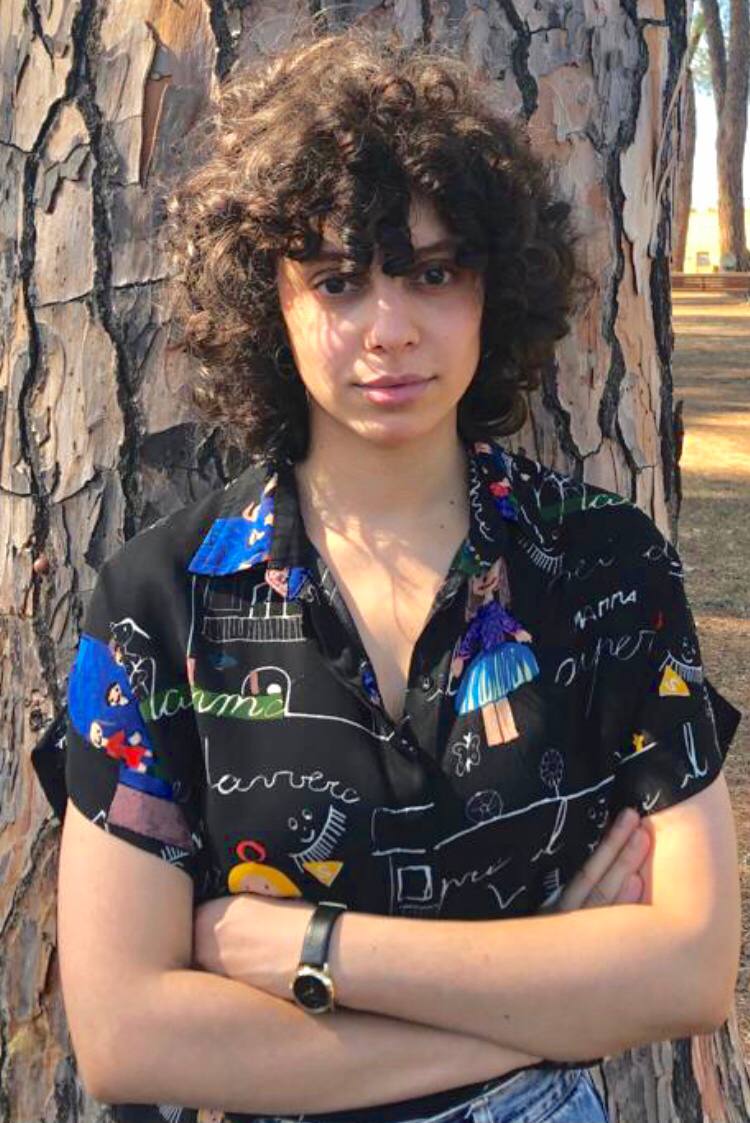 Yesenia Achlim is a technical copywriter and editor with a focus on AV equipment. She aims to break down complicated topics and make technology accessible, no matter your technical expertise. When she's not teaching you how to replace a projector lamp, you can find her reading and baking.