What To Know
Process: Connect your iPad/iPhone to a Wi-Fi network > Enable the FaceTime feature in the Settings menu > Use your Apple ID to log in> Start the FaceTime app from the home screen to make a call.
FaceTime allows international calls over any internet connection, but cellular data may incur extra costs.
People with Android or Windows devices can join FaceTime calls using a link from an Apple device, but only through Chrome or Edge browsers.
In this article, I will demonstrate how to initiate a FaceTime call on your iPad or iPhone using only a Wi-Fi network.
Let's get started!
Can You Use FaceTime With Wi-Fi Only?
Yes, you can use FaceTime on your iPad, iPhone, and other Apple devices with a Wi-Fi connection.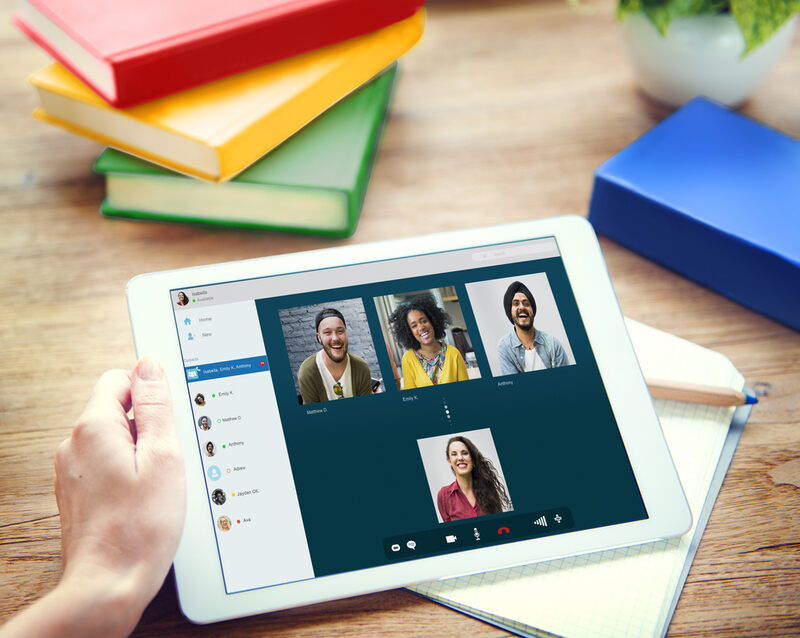 FaceTime needs an internet connection along with a few other things to work. It doesn't matter if the internet source is a Wi-Fi router or cellular data.
The other aspects required include an Apple ID or iCloud account and the call recipient's phone number or email ID.
Can You FaceTime on Wi-Fi Internationally?
Yes, you can use FaceTime on Wi-Fi to call your near and dear ones from and to any location in the world.
Even phone data would do if Wi-Fi were not available. All that's needed is access to the internet.
Can You Use FaceTime Without Wi-Fi?
Yes, you can use FaceTime without Wi-Fi if there's cellular data as a replacement.
As mentioned earlier, Facetime only requires the internet. It doesn't matter whether that's through Wi-Fi or phone data.
However, note that phone data-based FaceTime calls could incur costs as cellular internet plans are usually limited. A few minutes of HD FaceTime calls can consume a significant chunk of your MB quota.
Also, iPhones come with a SIM slot or cellular data capability as default. But not all iPads have cellular capability. Check if your tablet does.
Look for the card slot on the side of the device. If there's one, it should take in a card and support cellular data transmission. You can, however, not make cellular calls on an iPad.
Can You Join a FaceTime Call on An Android Phone or a Windows PC?
Yes, you can join a FaceTime call on an Android phone or a Windows PC. You just have to launch the web link sent to you in the Chrome or Edge browser.
To do FaceTime calls on an Android smartphone or Windows computer, you'd need the FaceTime call link from the individual who started the call and, of course, a front-facing camera.
Selfie cameras are a default feature on Android phones. Some Windows computers may not have it.
If yours doesn't, maybe because it's a desktop setup, employ an external webcam such as this Logitech Brio 4K Webcam . A more affordable option without 4K video and other bells and whistles, consider the Logitech C270 HD Webcam .
If you'd like to share the link with an Android, iPhone, or Windows PC user from your iPhone or iPad, here are the steps:
Open the FaceTime app on your device.
Tap Create Link.
Choose from the different options to send the link or tap Copy to copy and send the link to another person.
The receiver can open the link in their web browser, enter their name, and join the call immediately after you let them in.
Here's a video demonstrating the above:
How To Send Facetime Link To Others! (Android, Windows, Etc.)
FaceTime Link: Compatible OSes and Browsers
An iPhone or iPad should run iOS 15 or iPadOS 15 or later to share the FaceTime link with an Android device.
iOS 15 ushered in multiple features—the ability to send web links from an iOS device to an Android was one of them.
Note that the sent links can be opened only in Chrome and Edge web browsers.
The receiver can try opening them in other Chromium-based browsers, like Brave, Opera, Vivaldi, etc. But they'd likely see an error message like "This browser is not supported."
It's unclear why browsers other than Chrome and Edge are not supported.
The other browsers may lack the required API to facilitate end-to-end encryption or have specific performance concerns that may hamper FaceTime usability.
How to Set Up FaceTime?
Here are the steps to set up FaceTime on your iPhone or iPad using Wi-Fi or phone data:
With Wi-Fi Only
Connect your device to your Wi-Fi. Open Settings and tap on Wi-Fi.
Turn on the Wi-Fi switch and connect to your Wi-Fi network.
Go back to the previous screen and select FaceTime. Toggle on its switch.
Sign in with your Apple ID.
Return to your device's home screen and open the FaceTime app to use it.
With Cellular
Open Settings and tap the Cellular option.
Tap Cellular Data to turn it on and select the mobile network operator.
The remaining set of steps is identical to the above.
Calling on FaceTime
As mentioned earlier, you'll need the recipient's registered email address or phone number to initiate a FaceTime call. Once that information is handy, follow these steps:
Open the FaceTime app on your device.
Tap the "+" icon in the screen's top-right corner.
In the "To:" box, enter the phone number or email address of the person you'd like to call and hit the return key. If the person is already in your Contacts, type their name and tap on it from the suggestions.
Tap the Video or Audio option based on your preferred mode of call.
After you tap either Video or Audio, the recipient will immediately see the incoming call notification on their device screen. Right after they accept the invitation, the call will be on.
Here's a video that shows how to make a FaceTime call from the beginning:
iPhone Tips For Seniors 4: How to Make FaceTime Calls
Making a Group Call on FaceTime
Initiating a group call on FaceTime is not very different from individual calling. Here are the steps:
Tap the FaceTime app on your device.
Hit the "+" sign.
Type the name or number of one of the group call participants. And then, type the name or number of the remaining call members.
Once you've typed in the contact information of all potential participants, tap the on-screen Video or Audio button to call.
If a contact appears gray, the recipient is not using a FaceTime-compatible device. If it shows in blue, the contact is ready to receive the call.
Also, older Apple devices such as the iPhone 5s and 6 series, iPad Mini 2 and 3, iPad Air, etc., support audio-only group FaceTime calls.
Converting a Standard Voice Call Into a FaceTime Video Call
You can also turn a regular voice call into a FaceTime call.
While on the standard call screen, tap the FaceTime button.
The conversion to FaceTime from voice call will happen right after the person on the other side taps the FaceTime button on their device too.
Check the video above to see how it's done.
Managing Multiple FaceTime Calls
If you're on a FaceTime call and another person calls you through FaceTime, you can do any of the following:
Terminate the existing call and take the new call.
Take the new call putting the current call on hold.
Drop the incoming call.
Scheduling FaceTime Calls Through Links
FaceTime links can be scheduled with the Calendar app so all participants can join the group chat simultaneously at a specific time. Schedule the call using the following steps:
Open the FaceTime app.
Tap Create Link.
Return to the home screen and open the Calendar app.
Choose the day of the call and click the "+" sign at the top-right corner.
Name the FaceTime call; set the call start and end time.
Tap on the Location or Video Call option and choose FaceTime under the Video Call option.
Tap the Add option in the top-right to add the call to the date and time chosen.
Tap the call event in the calendar and hit the share icon at the upper right corner to share the meeting link with other people to finish the scheduling process.
On meeting day, open the event in the calendar and tap the Join button to enter the call.
Here's a video demonstrating the above:
How to Schedule a FaceTime Call on iPhone
Blocking Unwanted FaceTime Calls
The Contacts app on your device has a built-in blocking function to block unwanted FaceTime calls.
Tap on the "i" button adjacent to the number or name in the recent FaceTime calls list in your Phone or FaceTime app. A small contact card shall pop up.
Tap the Block this caller option highlighted in red at the bottom. Next, press the Block Contact option. Watch this video below to see how it's done on an iPhone:
iPhone 13/13 Pro: How to Block Unwanted FaceTime Audio Calls
FAQs
Can I Download the FaceTime App on My Android Device?
No, you cannot download the FaceTime application on your Android phone or tablet directly from the Google Play Store.
The app is Apple-owned and is only limited to iPhones, iPads, etc., for direct download. That means you can only accept invitations to join a FaceTime call on Android and not initiate one.
Moreover, you cannot enable certain advanced FaceTime functions from your Android device. Muting the mic and video, using full-screen mode, switching between the front and rear cameras, etc., are allowed.
But advanced functionalities, such as SharePlay, which lets you view media over FaceTime with friends, are Apple device-specific features. Also, Portrait mode is only supported on compatible iPhones and iPads.
Why is FaceTime Not There in Google Play?
There could be several reasons why FaceTime is not available for download in Google Play or other non-Apple app stores.
First, Apple likes to keep its creations as close to its chest as possible. Their proprietary apps usually make it to other platforms only if there's clear revenue potential.
Apps like Apple TV and Apple Music made it to Android as they are based on the paid subscription model. FaceTime is a free app.
Another possible reason is that Apple engineers may not be familiar enough with Android or platforms other than iOS and macOS to design apps that work as smoothly or seamlessly on other platforms as they do on Apple OSes.
And since it's improbable that Apple will put the effort to help its software engineers get acclimatized with non-Apple platforms, do not expect the FaceTime app to appear in Google Play anytime soon.
Does Android Offer a FaceTime Alternative?
Android phones do have solid third-party alternatives to FaceTime, such as Skype and WhatsApp. Google-owned apps include Google Duo, which is also available on iPhone.
Is FaceTime Region-Agnostic?
FaceTime may not be available on Apple devices everywhere or function identically across the globe. For instance, it may not be supported on Apple devices bought or actively used in the UAE on certain or all networks.
Specific features of the app could also be missing in some countries. For example, FaceTime Audio and Group FaceTime cannot be accessed on an iPhone or iPad with a cellular connection in mainland China.
Countries like Saudi Arabia and Pakistan could also have certain other restrictions.
Conclusion
To conclude, you can make FaceTime calls using Wi-Fi only or just phone data. Besides wireless internet, you'll also need an active Apple ID and the call recipient's contact details.
Also, although the FaceTime app is limited to Apple devices, you can talk to people on an Android through the video-calling app.
If it's your first time using FaceTime, the learning curve should be shallow, especially if you're familiar with apps like Skype, Google Duo, WhatsApp, etc.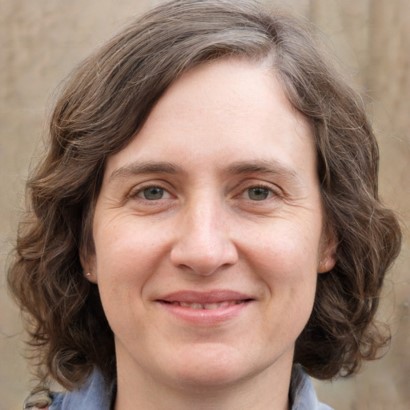 Catherine Tramell has been covering technology as a freelance writer for over a decade. She has been writing for Pointer Clicker for over a year, further expanding her expertise as a tech columnist. Catherine likes spending time with her family and friends and her pastimes are reading books and news articles.