Nothing is more frustrating than the sight of a "No signal" message on your Roku, especially when you have guests over with the promise of a movie night.
Panicked, you begin randomly pressing your Roku remote's buttons in an attempt to make the purple screen of death go away. But your efforts yield no results.
Don't worry. A "No signal" message on your Roku could be caused by a number of issues, all of which are relatively easy to resolve.
What's causing the "No signal" message on your Roku? And, more importantly, how can you fix it?
Keep reading to find out!
1. Roku Is Turned Off
Before you begin messing with your Roku settings, it's a good idea to check that your Roku is actually turned on.
Roku devices do not have an on/off switch. Instead, you will need to check that it's properly powered.
Ensure that your Roku's micro USB is properly plugged into the device's micro USB port. You may also want to ensure that the cable is in good condition, and try using another micro USB cable to power your Roku.
We also suggest plugging your Roku into a wall outlet using a USB adapter instead of your TV USB port, which may not be able to supply enough power.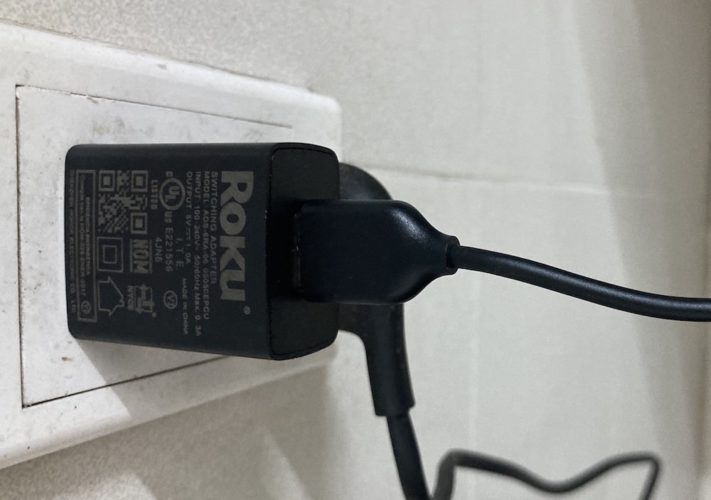 If your TV USB port can't supply enough electricity but you want to continue using it, consider investing in a QFUP USB Power Adapter, which stores electricity (similar to a battery pack) and sends power to your Roku device. This ensures your Roku receives enough power to function properly, even if it's plugged into an underpowered USB port.
Last update on 2023-09-30 / Affiliate links / Images from Amazon Product Advertising API.
2. The HDMI Cable Is Not Plugged In
Your Roku player cannot function correctly if its HDMI cable or connector isn't properly plugged into your TV as the Roku's signal would be unable to reach your TV.
So, turn your attention to the back of your TV and check that your Roku's HDMI cable is securely fastened to your TV's HDMI port.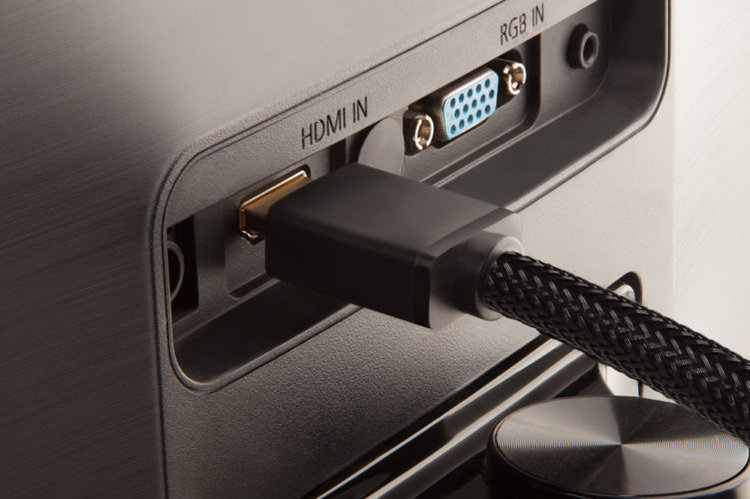 You may want to remove the HDMI cable from the port and then replace it, using a small amount of pressure to ensure it's secure.
Optical HDMI cables have an input and output end, which must be placed into the correct ports for them to function. So, carefully observe your optical cable and look for input and output ends.
Then, plug the input end into your Roku device's HDMI port. Next, plug the output end into your TV's HDMI port.
You may also want to check which input your TV is set to. Try changing your TV's input from HDMI 1 to HDMI 2, or vice versa.
3. The HDMI Connectors and Ports Must Be Cleaned
Dust may seem like an inconsequential addition to your TV setup, but did you know it could be causing your Roku to display a "No signal" message?
Dirt particles can become lodged inside your Roku's HDMI cable and TV's HDMI port, interrupting the devices' connection. In some cases, dirt may cover the connecting hardware, preventing your TV from discovering and responding to your Roku's input.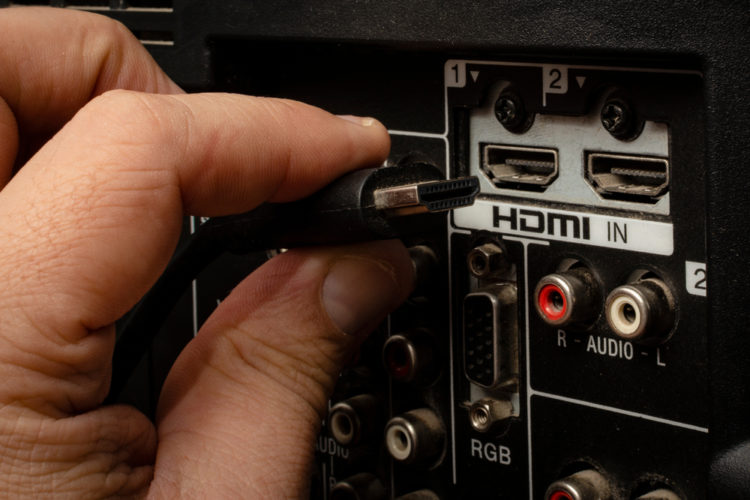 The only solution here is to clean the Roku's HDMI cable and the TV's HDMI port.
Before you do this, unplug your TV and Roku from power and disconnect your Roku stick from your TV's HDMI port.
Wait until both devices are completely cooled before beginning the cleaning process.
Then, gently blow any dust out of the cable and port using a can of compressed air. This air is highly pressurized which makes it flammable, so please exercise caution when using it.
Sale
Last update on 2023-09-30 / Affiliate links / Images from Amazon Product Advertising API.
Spray the compressed air at an angle using small bursts to expel any dust from the connectors.
We strongly recommend you avoid picking dust particles out of the cable/port with a rough object (e.g. toothpick, pencil, etc.) as you can scratch and damage the connectors.
In the worst-case scenario, you may even remove the connector's metal coating, creating a short circuit and permanently damaging your cable/port.
Once you've cleaned the cable and port, wait a few minutes for them to dry. Then, set up your Roku as normal.
If the dust was blocking the connectors and causing the problem, your Roku should work correctly now.
4. You Must Replace the HDMI Cable
HDMI cables have notoriously short lifespans and need to be regularly replaced. So, if you've had your current HDMI cable for a few years, it may be time to trade it in for a newer model.
To know if it's time to replace your HDMI cable, see if it's torn or worn. You may even see that the plastic casing is torn, revealing the internal wires.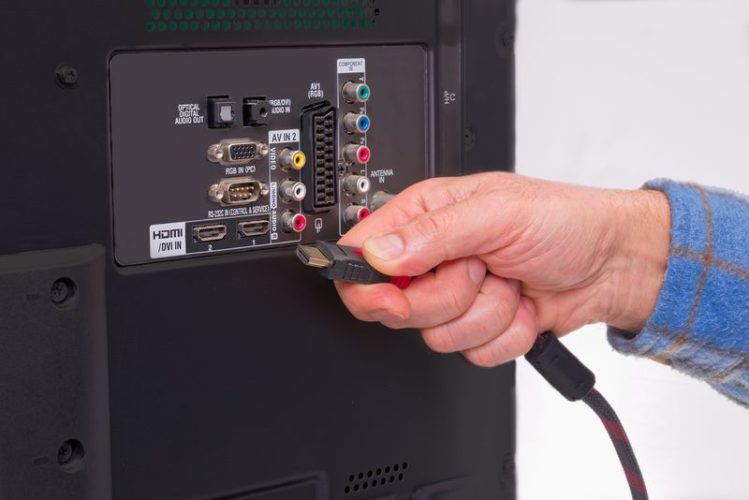 Although you may believe it's a good idea to "fix" your HDMI cable with some electrical tape, we recommend against this.
The cable's HDMI pins could be worn, preventing the signal from traveling from your Roku to your TV.
So, your best bet is to buy a replacement cable, like this one:
Sale
Last update on 2023-10-01 / Affiliate links / Images from Amazon Product Advertising API.
Any HDMI cable will work with your Roku, but to ensure maximum compatibility, we recommend getting an HDMI cable that matches your Roku's HDMI port version.
If you're interested in learning more about HDMI cable versions, check out Tripplite's article HDMI Explained.
5. You Must Wake Up Your Roku
Rokus have an Auto Power Savings function which triggers sleep mode and turns them off after a set amount of time. This helps preserve power and bandwidth, as your Roku won't continuously consume Wi-Fi when it's not in use.
Sometimes "sleeping" Rokus tend to display a "No signal" message on-screen, making it appear as though an error has occurred. In reality, your Roku is just dormant and needs to be "woken up."
You can "wake up" your Roku by pressing any of the remote buttons.
If you'd like to disable this function, you will need to head to your Roku's Auto Power Savings settings.
Let's learn how!
Step 1: Press your Roku remote's Home (⌂) button to head to the Home screen.
Step 2: Turn your attention to the left-hand side of the screen, and scroll and select Settings from the menu.
Step 3: Click on System.
Step 4: Go to Power.
Step 5: Select Auto Power Savings.
Step 6: Select After 20 minutes of no interaction to uncheck its checkbox, disabling it.
Now, your Roku will remain on even if you're not using it.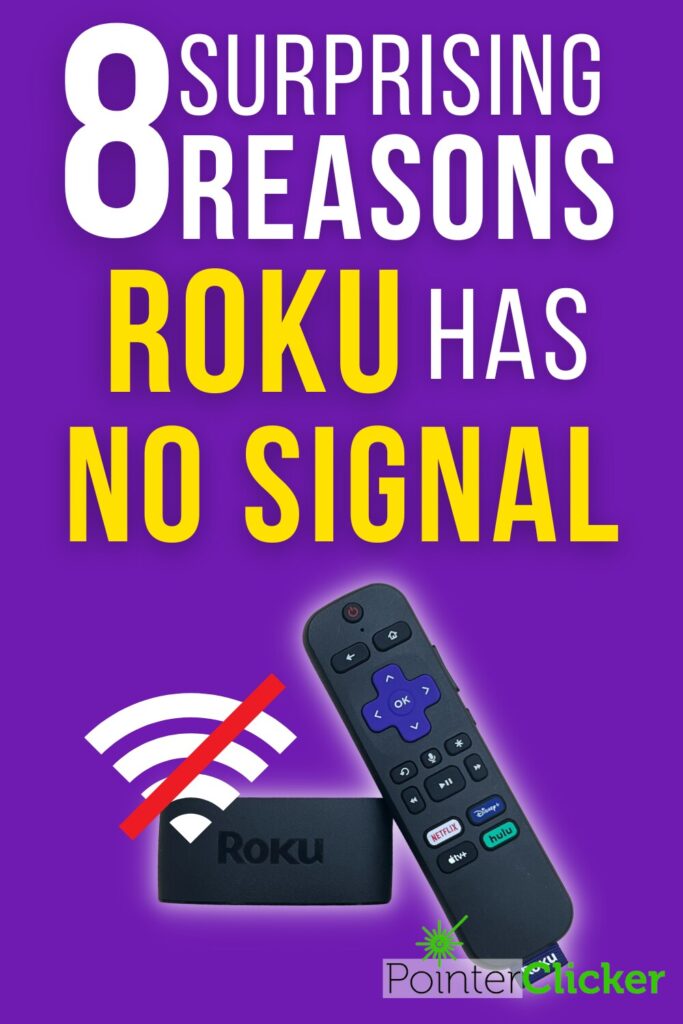 6. Try Using the Roku Player on Another TV/Monitor
It's possible that your TV may be faulty.
To see if the problem is with your TV or your Roku, try using your Roku on another TV or monitor. Rokus can be used on an HDMI-compatible monitor if you don't have another TV in your home.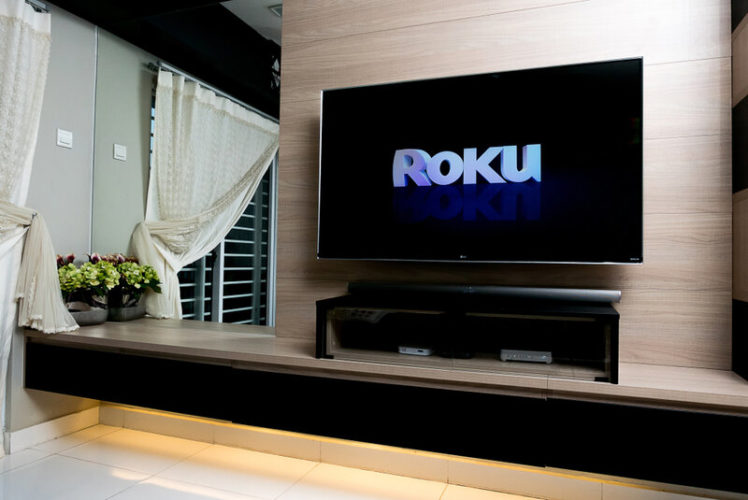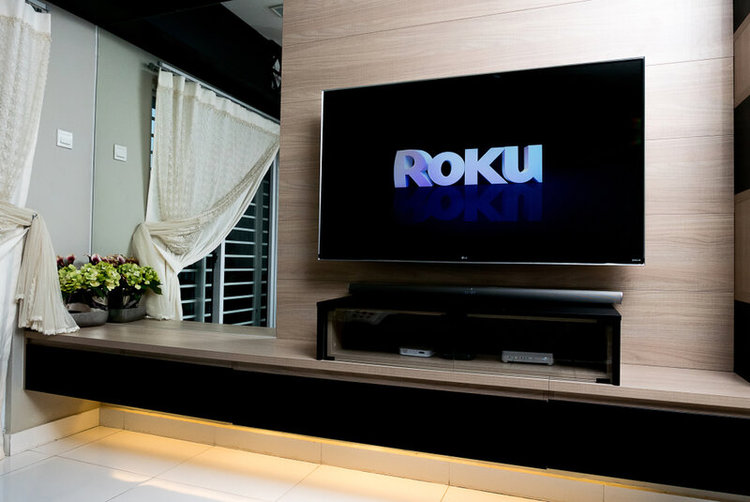 Ensure the Roku is set up correctly and see if it works normally on the other TV or monitor. If it does, then there may be a problem with your TV.
The TV's HDMI port could be faulty, so try plugging it into another port to see if that works.
If the TV's other HDMI ports yield the same result, you may have to factory reset your TV.
Some users have found that this process works best when you have your Roku plugged into the TV while it's factory resetting.
The factory reset process will differ depending on your TV's brand, model, and smart capabilities, so consult your user manual for further instructions.
Once your TV has been factory reset, adjust your TV's input so it displays your Roku and see the results.
8. Update Your Roku
Some Roku updates can have bugs that cause the software to glitch. This can result in a number of issues, like apps crashing, lagging, and yes, a "No signal" message.
The only solution here is to install new updates which will hopefully resolve these glitches.
Let's learn how to check and install updates on your Roku.
Step 1: Press the Home (⌂) button to go to the Home screen.
Step 2: Scroll and select Settings.
Step 3: Open the System tab.
Step 4: Click on System Update.
Step 5: Click on Check now.
Step 6: If there are any available updates, download them.
Step 7: Finally, install the updates.
If you're a visual learner, watch the video below demonstrating how to update Roku devices.
Onn. Roku TV: How to System Software Update to Latest Version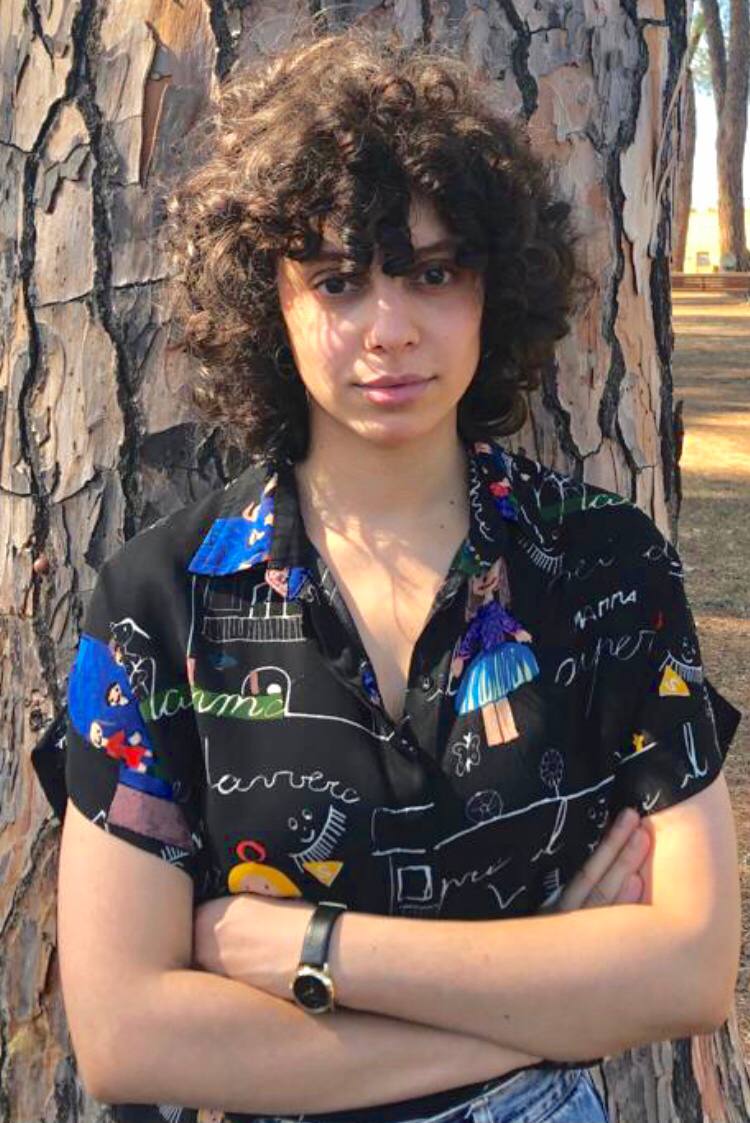 Yesenia Achlim is a technical copywriter and editor with a focus on AV equipment. She aims to break down complicated topics and make technology accessible, no matter your technical expertise. When she's not teaching you how to replace a projector lamp, you can find her reading and baking.