What To Know
Chromecast can be used with any Roku TV as they have HDMI ports, allowing a simple plug-and-play setup.
Roku TV allows you to cast from Android and Apple devices, eliminating the need for a Chromecast for most users.
Chromecast requires a separate device for casting, while Roku TV offers a standalone smart interface with built-in apps and additional features like gaming and 4K content support.
Are you confused about whether your Roku TV supports Chromecast?
This article will clear the air, dive into whether you really need a Chromecast with your Roku TV, and compare the two, helping you understand their distinct features.
Will Chromecast Work on a Roku TV?
Yes, Chromecast will work on a Roku TV.
Chromecasts will work on any device with an HDMI port, making them highly flexible and compatible devices.
This includes Roku TVs, which also have HDMI ports.
Just plug the Chromecast into your Roku TV and a power source, change it to the appropriate input, and it's go time!
Kindly note this applies to all Roku TV models.
Do I Really Need a Chromecast if I have a Roku TV?
No, you do not need a Chromecast if you have a Roku TV.
Although you may appreciate how easy it is to use a Chromecast, you do not really need one if you have a Roku TV.
Roku TVs allow you to cast content from your Android smartphone and tablet, as well as your iPhone and iPad.
You can also mirror your device's screen from Android devices, Windows 10 computers, iPhones, iPads, and MacBooks.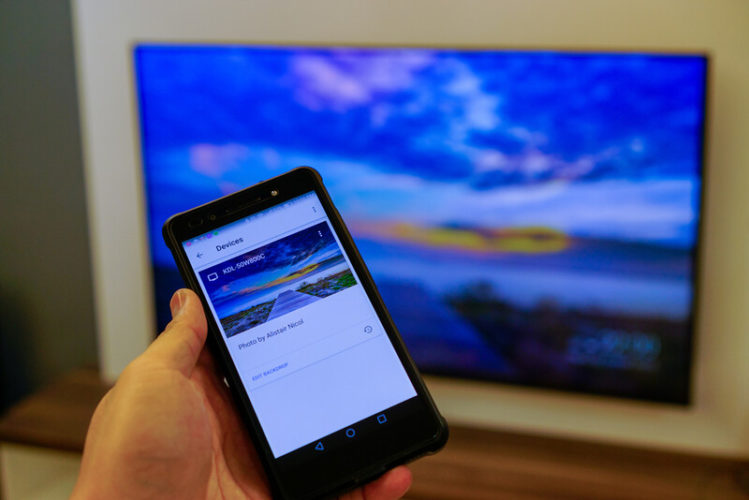 Bear in mind that screen mirroring for Apple devices is done using AirPlay.
Although the process of casting content or screen mirrors on Chromecasts and Roku TVs is different, the result is the same.
So, whether you want to use a Chromecast with your Roku TV will depend entirely on whether you want to continue using the Google Home app and Chromecast's interface.
Chromecast vs. Roku TV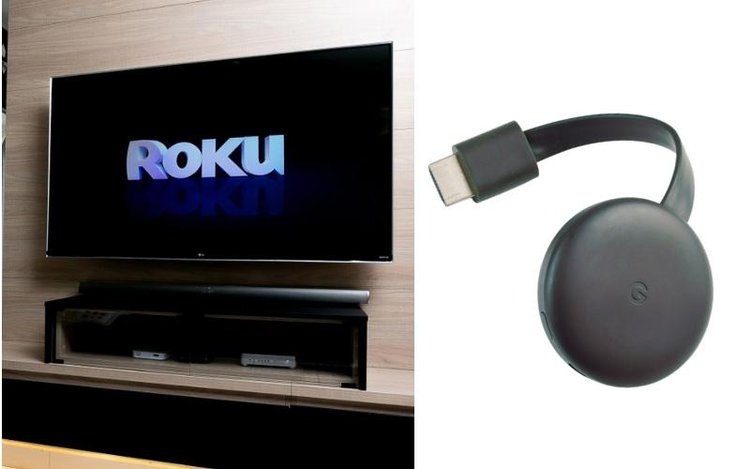 There are a few differences and similarities between Chromecast and Roku TV.
Although you can use Chromecast and Roku TV to cast content and screen mirror your devices, there are several other things that set them apart.
Let's look at how these nifty devices differ!
| | | |
| --- | --- | --- |
| | Chromecast | Roku TV |
| Mode of Use | Casting stick to be used with TVs | Smart TV |
| Portability | Very Portable | Not Portable |
| Smart Interface & Built-in Apps | No, it only casts your device's screen | Yes, it has a smart interface with many compatible built-in apps |
| Gaming | Play from your phone's app | Wide selection of built-in gaming apps, can connect to your Nintendo Switch, XBOX, etc. |
| Supports 4K Content | Chromecast Ultra & Chromecast with Google TV | Some Roku TV models |
Wrapping Things Up
Although your Chromecast can work on a Roku TV, it's not necessary.
Roku TVs allow you to cast and screen mirror from your device and even support AirPlay, which is a huge plus for Apple geeks.
Chromecasts and Roku TVs are similar in the sense that you can cast to them, play games, and stream content. However, their hardware, mode of use, and interfaces make them fundamentally different.
Chromecasts are great if you want to cast to a regular TV or a smart TV that doesn't support casting. Roku TVs are a good option if you enjoy Roku products and want a high-quality smart TV.
What's your experience using a Chromecast on a Roku TV? Do you prefer Chromecasts or Roku TVs?
Let us know in the comments below!
Yesenia Achlim is a technical copywriter and editor with a focus on AV equipment. She aims to break down complicated topics and make technology accessible, no matter your technical expertise. When she's not teaching you how to replace a projector lamp, you can find her reading and baking.