Your Apple TV is the backbone of your home's entertainment setup. You love how conveniently you can access your favorite games and streaming platforms all in one place and how easy its built-in OS is to navigate. But you're about to go on a lengthy trip abroad and have wondered if your Apple TV could take the journey with you.
Can you take your Apple TV anywhere?
Yes! Your Apple TV only needs an HDMI-compatible display (i.e., a TV with an HDMI port) and a stable internet connection to work.
That said, there are a few things you should keep in mind when moving your Apple TV from one location to another, especially if you plan on taking it overseas.
Let's get started!
Which Countries Does Apple TV Support?
Over the years, Apple and its Apple TV devices have become immensely popular internationally. Thus, most countries around the world support the Apple TV service.
Still, it's a good idea to double-check that your country of residence supports Apple TV by heading to Availability of Apple Media Services and then using Ctrl + F to search for your country and find the supported services there.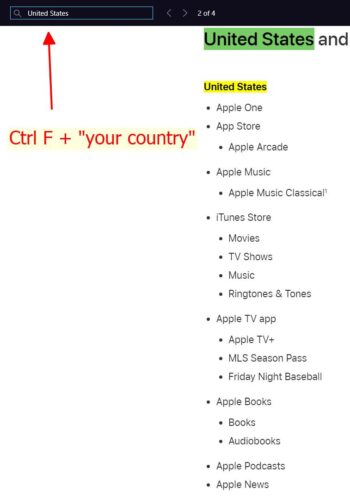 In addition to the available services varying in each country, which content you can access will also depend on your region of residence. Many games, apps, and movies/TV shows are geo-blocked and can only be accessed in specific countries.
In our experience, Apple only restricts content based on which location you entered when setting up your Apple account or when purchasing a new Apple service. So, if you made your account in the US, then Apple will continue to think you're in the US even if you're vacationing in Spain.
Since all an Apple TV needs to work is an HDMI port and an internet connection, it will work no matter where you are. So, you can bring it along with you on every journey, whether you're going to the next nearest city or halfway across the world.
However, many geo-restricted apps and games will be unavailable in some countries.
Luckily, you can use a VPN to bypass these restrictions and access geo-blocked content no matter where you are in the world.
Follow the steps below to trick your Apple TV into "thinking" you're in another country.
Step 1: Head to your smartphone's app store and install a reputable VPN app. We recommend NordVPN since it has a free trial month. Many popular YouTubers and other influencers also frequently offer generous discount codes for various VPN brands.
Step 2: Make a new account before logging in.
Step 3: When prompted to select a country, choose one that supports the apps or games you want to view. You can also turn off your hotspot or change the country later.
Step 4: Enable your phone's Hotpot function.
Step 5: Now turn your attention to your Apple TV and go to Network in its settings. Then, connect your Apple TV to your smartphone's hotspot.
If your smartphone's VPN does not work with your Apple TV or if you can't access your hotspot due to being out of the country, try making a new Apple account instead. Remember to enter details pertaining to the country whose geo-blocked content you want to access.
Step 1: Verify which countries your desired app or game is available in.
Step 2: Sign up for a new Apple account and select one of the countries said app/game is available in.
Step 3: Sign out of your old account on your Apple TV before logging into the account you just made.
Step 4: Finally, head to the App Store, search for the app you want, and install it.
Can You Take Your Apple TV Abroad?
Yes, you can absolutely take an Apple TV abroad!
As previously mentioned, the only things you need to set up an Apple TV are an HDMI-supported display (e.g. a TV), an HDMI cable, and a stable network connection (Wi-Fi or mobile hotspot). You will also need a wall outlet to power your Apple TV, so make sure you have the proper adapters if needed.
Rember that Apple restricts geo-blocked content depending on which location you selected when creating your Apple account or where you purchase any Apple services (e.g. games, paid apps, etc).
Unlike other streaming devices or services (e.g. Roku, Netflix, Hulu), Apple does not actively track your location. So if you set up your account in the U.S., you may still be able to view U.S.-only content when traveling abroad.
Can Apple TV Get Through Captive Wi-Fi Portals (Login Authentification) of Hotels and Dorms?
When connecting your Apple TV to public Wi-Fi networks, such as those in hotels or dorms, you'll probably encounter a captive portal, also known as login authentication.
While other streaming devices cannot access captive portals, Apple TVs can! So, if you're in the market for a new streaming device and need to frequently need to use Wi-Fi portals, investing in an Apple TV device is your best option.
Bear in mind that only Apple TVs with tvOS 15.4 or above support this function. You can verify your Apple TV's tvOS by following the steps below.
Step 1: Head to the Settings.
Step 2: Go to General.
Step 3: Open About and find the tvOS section on-screen.
If your tvOS is below 15.4, try updating it to the latest version by following the steps below.
Step 1: Open the Settings.
Step 2: Navigate to System.
Step 3: Go to Software Updates and click on Update Software.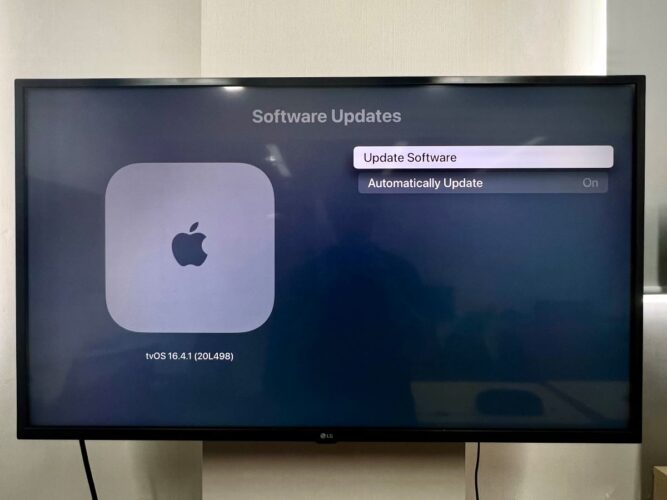 During the authentication process, your Apple TV will ask that you complete some steps on your iPhone or iPad. Follow any additional on-screen instructions to connect your Apple TV to the Wi-Fi network.
If you don't have a Wi-Fi router near you (or can't access it due to a captive portal as described above) and have an Android smartphone, consider connecting your Apple TV to your hotspot instead.
Follow the steps below to connect your Apple TV to your Android smartphone's hotspot.
Step 1: Ensure your Android smartphone is connecting to Wi-Fi and has passed the authentication process.
Step 2: Next, turn your phone's Hotspot function on.
Step 3: Navigate to your Apple TV's Settings, followed by Network. Then, select your Android hotspot from the list of networks.
Note: Android phones are not standardized, thus, this method may not work on all models. However, our dedicated team of tech researchers has tested this method on several Android smartphones and has found it to be very effective.
Can I Take My Apple TV To Another House (Connect to Another TV)?
Yes, you can connect your Apple TV to a TV in another home.
You can even connect your Apple TV to an HDMI-incompatible TV by following our guide Can You Connect Your Apple TV to a TV Without HDMI?
The process of connecting your Apple TV to a new TV is exactly the same as connecting to to your TV at home.
Follow the instructions below to set up your Apple TV on a new TV.
Step 1: Plug the TV and your Apple TV box into wall outlets. Make sure to use an adapter if you're in a country that uses different outlets and/or wattages.
Step 2: Use an HDMI cable to connect the Apple TV to your TV's HDMI port.
Step 3: Hit the remote's Input/Source button to select the HDMI input and display your Apple TV on-screen.
Step 4: Go to your Apple TV's Network settings and connect it to the new Wi-Fi network.
Now you're ready to start using your Apple TV!
Wrapping Things Up
You heard it here first: an Apple TV is the perfect travel companion!
It's lightweight, portable, and will work anywhere in the world. As long as your Airbnb, hotel, dorm, or rental, etc., has the internet and an HDMI-compatible display (TV), you can stream shows on your Apple TV to your heart's delight!
The only problem you may encounter is that some apps or games may not work in certain countries. However, this problem can be mitigated by using a VPN.
Should you encounter a captive portal that you can't access, update the tvOS or use your Android smartphone's hotspot instead.
What's your experience using an Apple TV abroad? Do you bring your Apple TV on vacation?
Let us know in the comments below!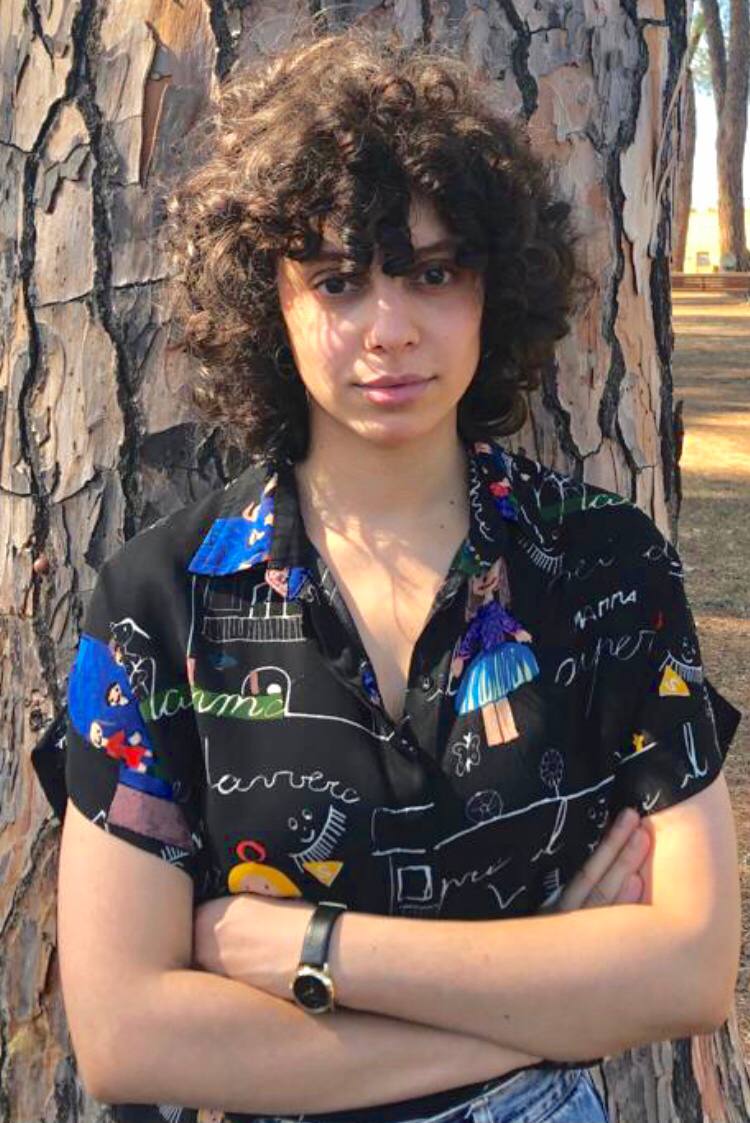 Yesenia Achlim is a technical copywriter and editor with a focus on AV equipment. She aims to break down complicated topics and make technology accessible, no matter your technical expertise. When she's not teaching you how to replace a projector lamp, you can find her reading and baking.