You just got a job offer in another country and have to pack up your life and move in a matter of weeks. Since you didn't anticipate this, you just bought a new Samsung TV a couple of weeks ago.
You could sell it, but you got it at a great price and don't want to spend any extra cash when you move into your new home. Could you bring it with you and use it there?
While using your Samsung TV in another country is possible, several technical factors need to be considered, such as your TV's voltage and the country's electrical plugs.
By the end of this article, you'll know if it's a good idea to bring your Samsung TV to another country.
Let's get started!
Check Your TV's Voltage
Different countries and regions use various voltage and frequency standards for their appliances. This ensures that all of their appliances will be compatible with the region's wall outlets, so they're safe to use.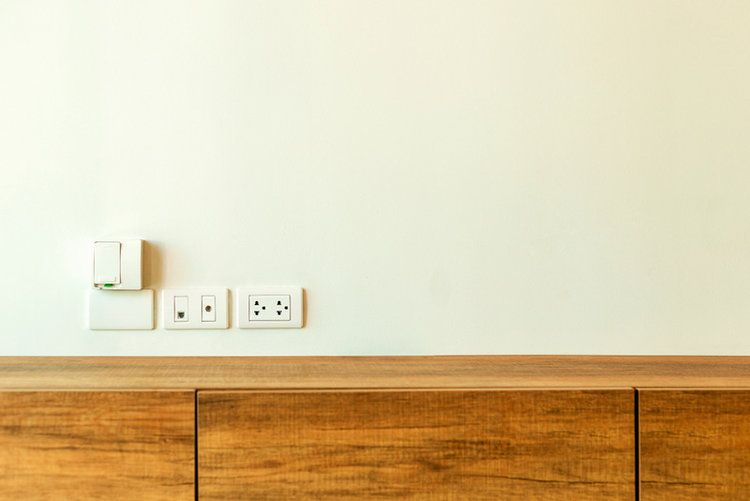 For instance, the EU's standard voltage is between 220 to 240V at 60Hz. Meanwhile, electronics made in the United States are around 120V at 60Hz. On the other hand, Chinese electronics use 220V at 50Hz.
If the electronic's voltage is lower than that of the wall outlet, both the outlet and the electronic could catch on fire due to overvoltage. If the electronic's voltage is higher than the wall outlet's, the appliance will not function since it's underpowered.
While appliances with lower frequencies can work with higher frequency wall outlets, you should never plug an electronic into a wall outlet that has a lower frequency as it will cause the device to overheat and possibly break. So, you can use a 50Hz TV with a 60Hz outlet, but you can not use a 60Hz TV with a 50Hz outlet.
To see your country's voltage and frequency standards, check out Plug, socket & voltage by country on the World Standards website.
One way you can bypass the country's voltage standard is by using a voltage converter, like the BESTEK Universal Travel Adapter . That said, few voltage converters are universal, so you will need to do some additional research to find out which converter will work for your TV and wall outlets.
Pay close attention to the converter's voltage and frequency outputs and ensure they match those of the country you're living in.
Check Which Electrical Plugs the Country Uses
If you've never traveled abroad before, it may come as a surprise that different countries have different wall outlets. Not only do they differ in voltage and frequency, but they also differ in appearance.
For instance, the United States has thin rectangle slots, while Europe has round slots. Since the plug cannot physically fit into the wall outlet, you will need to use a universal travel adapter, like the Bates Universal to American Outlet Plug Adapter . These adapters have a variety of slots in them that will fit any plug, making them a handy gadget to keep in your suitcase whenever you travel.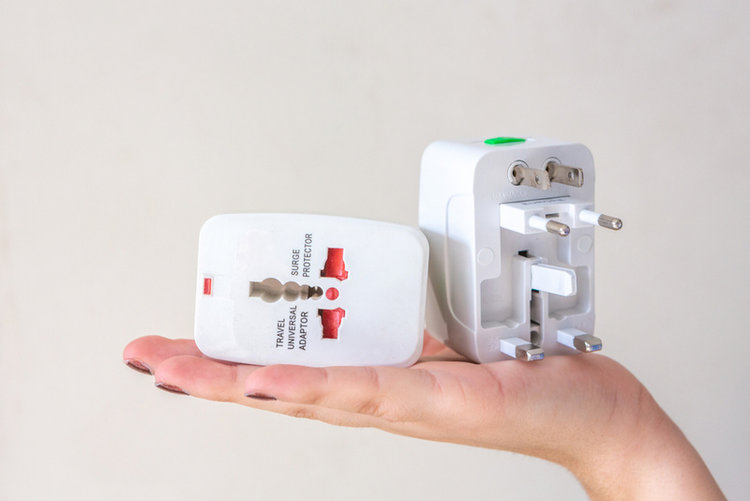 However, you still must consider the plug's voltage and frequency to ensure your electronic device does not combust or overheat.
Head to the Plug, socket & voltage by country article by World Standards to see each country's plug type, voltage, and frequencies.
Ensure Your TV Supports Compatible Broadcasting Signals
Countries will support different broadcasting signals depending on their region.
There are three main broadcast signals: PAL, NTSC, and SECAM.
PAL is used in most areas within Europe, Asia, and parts of Africa.
NTSC is used in North and South America, and Japan.
SECAM is used in certain areas of Africa, Russia, and France.
To learn more about these broadcast signals, what they entail, and where they're used, check out Can I use my Samsung TV in another Country?
Although many Samsung TVs support PAL, NTSC, and SECAM, not all of them do. For instance, a TV could support PAL and NTSC, but not SECAM.
So, to ensure that your Samsung TV will work in another country, check its manual or find its specifications online. This information is pretty specific, so if you're having trouble finding it, don't hesitate to reach out to Samsung customer care.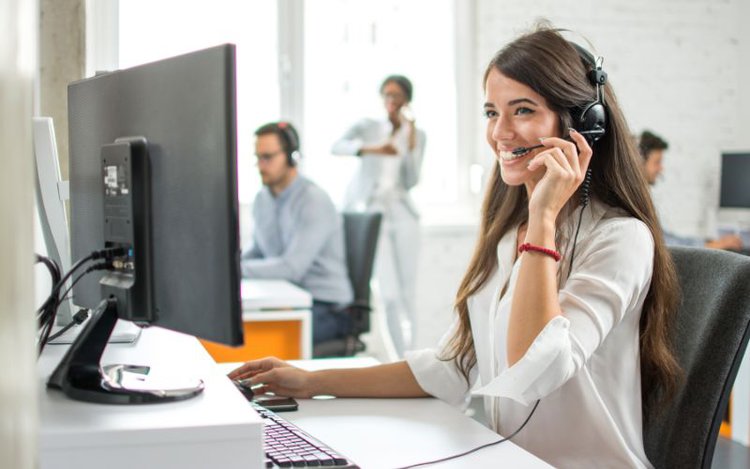 Your Samsung TV will be unable to receive its broadcast signals if it does not support them.
Bear in mind that this is a separate issue from the country's voltage and frequency standards. So, your TV will not necessarily support the broadcast signal even if it supports the nation's power standards.
If your Samsung TV does not natively support the country's broadcast signal, you can use a converter, like the OREI XD-1290 4K PAL to NTSC Video Converter , which connects to your TV via HDMI.
Adjust Your TV's App Availability
Certain apps on your smart TV may be geo-blocked and become unavailable when your move to your new country.
While you can use a VPN, an easier solution is to adjust your TV's regions in its settings.
This is completely legal and will allow you to use your TV as though it was manufactured in your country of residence. This will not, however, change your TV's language.
Let's learn how!
Step 1: Go to your Samsung TV's Settings.
Step 2: Navigate to Support.
Step 3: Head to Self Diagnosis.
Step 4: Select Reset Smart Hub.
Step 5: When prompted, insert your PIN. If you haven't set a custom pin, insert 0000. Wait for your TV to display a message confirming that the reset process has finished.
Step 6: Head to the Home screen by pressing the remote's Home button.
Step 7: Navigate to Apps.
Step 8: Use your remote's Up arrow to highlight Setup, then press Enter/Ok on your remote.
Step 9: Next, press your remote's Mute button.
Step 10: Then, press the Volume Up (+) button.
Step 11: Click the Channel Up (+) button.
Step 10: Finally, press the Mute button to bring up a list of countries.
Step 11: Select your country from the list of countries using the remote's D-pad and Enter/OK buttons.
Step 12: To confirm your selection, check the I Agree to All checkbox, then press your remote's Enter/OK button.
Step 13: When prompted, enter your Samsung login credentials to sign into your account.
Step 14: Click on Skip.
Step 15: Then, select Done.
Step 16: Click on Yes.
Step 17: To complete the process, select Done.
Watch the video below demonstrating how to adjust your Samsung smart TV's region via its settings.
How to change Samsung Smart TV Region/Country To install region locked apps.
Be Prepared to Void the Warranty
You will not be able to claim your Samsung TV's warranty when you're using it in another country since the warranty is only valid in the country you purchased it in.
However, your homeowner or renter's insurance may cover it depending on your new country of residence.
If your TV is defective or displays any software issues, you can try contacting your insurance company to see if they will cover it. Otherwise, you will need to pair for the repairs out of pocket.
Wrapping Things Up
You can absolutely take your TV to another country, however, there are a few things you need to check to make sure it will work when it gets there.
The most important thing to ensure is that its voltage and frequency are compatible with the country's electrical outlets. Using electronics with incompatible wall outlets could lead to a fire, which would be a rough way to start your new life.
If you choose to use a converter, make sure it supports the TV and outlet's voltage and frequency.
You can also use a converter if your TV does not natively support the country's broadcast signals.
Just make sure to take extra care when handling your TV, since the warranty policy will not cover the cost of repairs.
If you'll be heading to your new home with an airplane and want to learn more about traveling with a TV, check out our article Can You Take a TV on a Plane (32, 55, 65-Inch)?
What's your experience using a Samsung TV in another country?
Let us know in the comments below!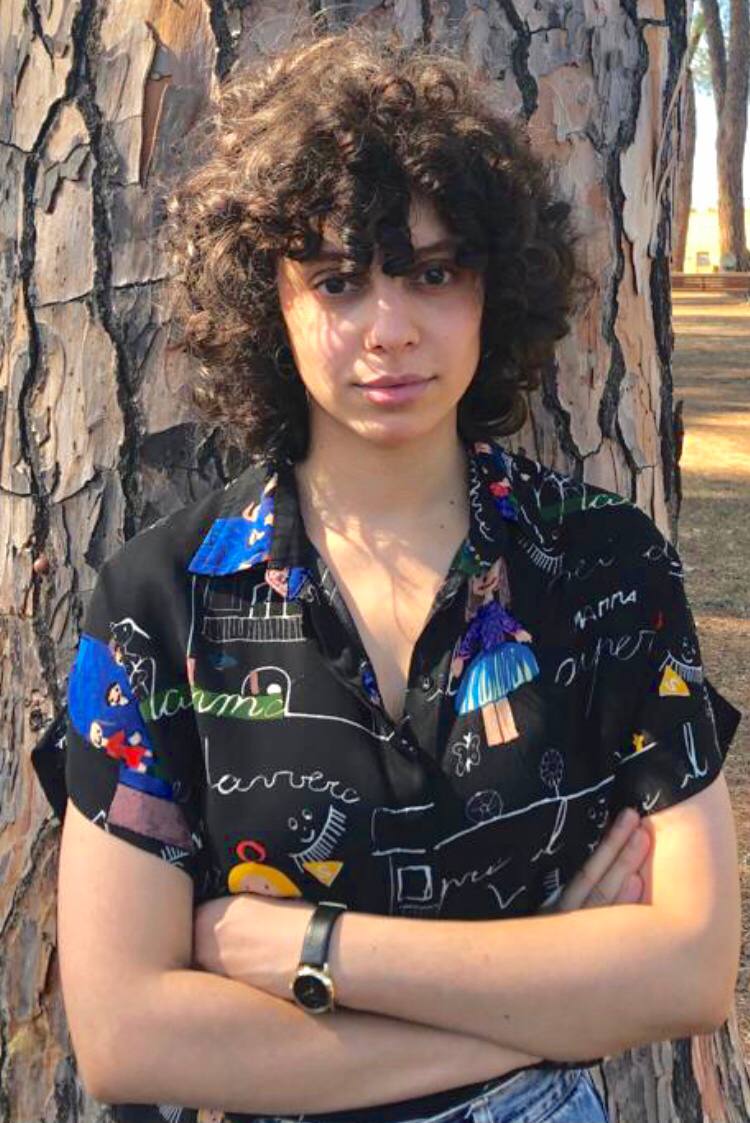 Yesenia Achlim is a technical copywriter and editor with a focus on AV equipment. She aims to break down complicated topics and make technology accessible, no matter your technical expertise. When she's not teaching you how to replace a projector lamp, you can find her reading and baking.