Several of YouTube TV's originals have been on your watch list for a few months, and you've finally decided to purchase a subscription.
After researching, you see that multiple people can be on one YouTube TV plan. However, YouTube seems to suggest that this plan is only meant for a group of people living under one roof.
Can you share a YouTube TV membership with friends or family members living at different addresses?
Yes, a YouTube TV membership can be shared, but there are a few things you should bear in mind.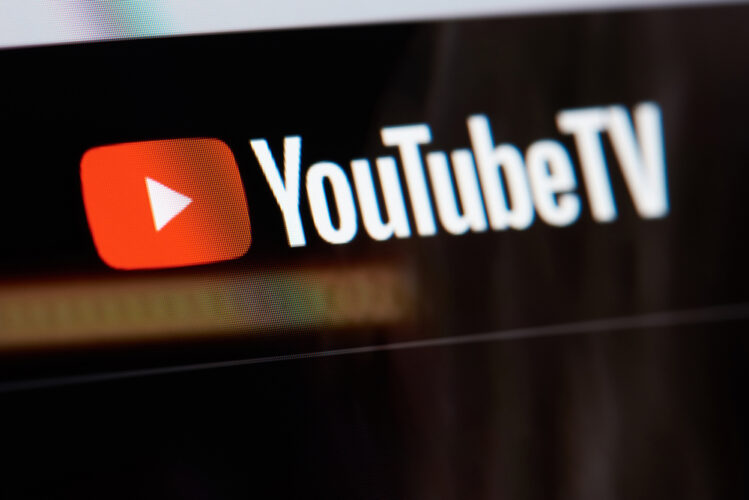 Before purchasing a YouTube TV membership, make sure that you meet all of the necessary requirements.
Family managers (i.e., the one who pays for the account) must be an adult (18+), not use an email linked to another family group, and have a Google account (Gmail).
You must also not sign up for the YouTube TV membership with a G Suite account.
Any family members you add must live at the same address as you and have a Google account. They must also be at least 13 years old and cannot be in another family group.
Once you've confirmed that both you and your family members meet all the requirements, you're ready to sign up for a YouTube TV membership.
Now, you can create a family group and share your membership with up to five additional people with no extra fees. This means that every YouTube TV membership can support up to six people in total.
When signing up for a YouTube TV membership, the family manager must enter a location for the account. And according to its policies, every family member that's added to this account must live at the same address. However, we'll show you some workarounds later.
Once you've added your friends to the account, YouTube TV will track the location based on the home zip code you entered when first signing up.
So, if you're sharing an account with people living in the same zip code range as you, there shouldn't be a problem.
However, if the other people on the account don't live in the same area as you, it's best that they come to your zip code range once a month or every other month to verify their access (just by logging into the account and watching something for some minutes) and make sure they don't get kicked out.
For instance, if you live in the zip code 37188 and so do your friends, then you can all use the same YouTube TV membership without a hitch.
However, if some of your friends live in the zip code 37211, then they'll need to stop by your zip code area once in a while to keep using the account.
Follow the instructions below to add a friend or family member to your YouTube TV family group.
Step 1: Head to YouTube TV and log into your account.
Step 2: To see more options, click on your profile picture.
Step 3: Then, go to Settings.
Step 4: Head to Family sharing.
Step 5: Navigate to Manage.
Step 6: Type your family member's email address/phone number into the text box. Then, click Send.
Step 7: Now, your family member must accept the invitation that's arrived in their email or SMS inbox.
How to Remove a Family Group Member? Or Delete a Family Group?
Removing someone from your family group will block them from accessing the YouTube TV family account and notify them and other family members that they've been removed.
Follow the instructions below to learn how to remove a family group member.
Step 1: Log into your YouTube TV account.
Step 2: Head to your profile picture.
Step 3: Navigate to Settings.
Step 4: Open Family sharing.
Step 5: Go to Manage.
Step 6: Find the family member you want to block from the account and click Remove member. You can always add them back later if you wish.
Alternatively, you can delete your entire family group. This will remove all members except for yourself.
Step 1: Follow Steps 1 to 4 in the instructions listed above on how to remove individual family members.
Step 2: Click on Manage beside Family Sharing to go to your Google Family Group page.
Step 3: Click on the Menu (marked by three horizontal lines).
Step 4: Go to Delete your family group.
Step 5: When prompted, type your password into the textbox and click Confirm.
Bear in mind that you can only create or join one other family group every 12 months.
YouTube TV Membership's Benefits: Break It Down
For many households, a YouTube TV membership is a great investment that's worth its considerable price tag. However, you're still not sure if YouTube TV is right for you.
Let's discuss a few of YouTube TV's benefits.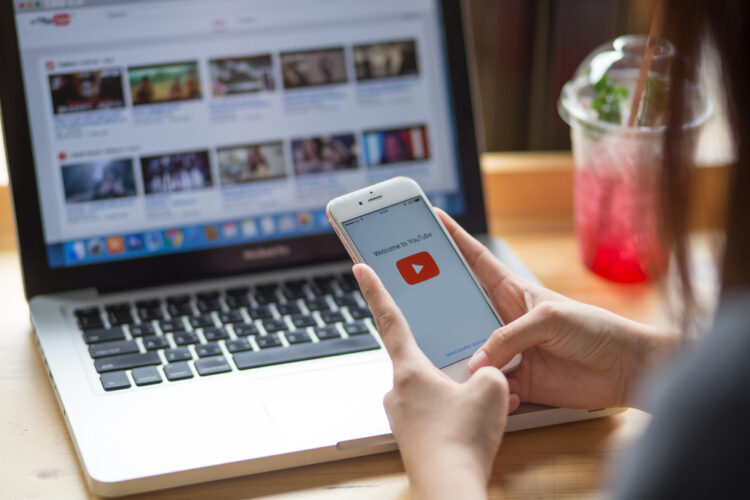 Live TV & Sport
YouTube TV features over 100 broadcast, cable, and regional sports networks, so there's something for everyone (and we mean everyone) to enjoy.
Whether you like soccer, racing, or American football, YouTube TV has it all. Here you can watch all the classic live sports channels, including ESPN and the NFL Network.
If you're looking for a laugh, check out YouTube TV's Comedy Central station or put on Nickelodeon for the kids.
Do you like to keep up to date with the latest current events? If so, flip to the CNN, CBS, or ABC stations.
Whatever you're in the mood for, YouTube TV has it!
Unlimited DVR Space
One downside of live TV is that you might miss your favorite show if you don't make it home on time.
Luckily, YouTube TV allows you to record and store countless shows, movies, and sports games. This means you can watch and rewatch any content you want at a later date.
You also won't have to delete recordings to make room for more. However, all recordings will expire and become inaccessible nine months after they've been recorded.
While YouTube TV's policies state that it's only meant to be shared with people living under the same roof, there is a way to add people who don't live in your home or even in your area to your account.
Additionally, you can add up to five other people to your membership for completely free! This means that you and your five friends can all take advantage of what YouTube TV has to offer!
YouTube TV is pricier than some other streaming platforms, but if you share it with five other people and divide the $72.99 monthly fee by six, each person will only have to pay $12.165 a month.
Membership Can Be Paused and Continue Later (with No Additional Cost)
If you need to go on a budget or cut down on your screen time, you can pause your YouTube TV membership for anywhere from four weeks to six months.
Your account will pause when your current billing cycle ends, and you won't be able to access your YouTube TV account or record new programs until the pause period ends.
That said, you will still be able to watch your pre-existing recordings while your account is paused. However, they will continue to expire nine months after they've been recorded.
So, if you have any shows you want to watch during this period, be sure to record them before pausing your account.
Once your account's pause period expires, you'll have access to your account again and will be charged a membership fee every month on that date. So, if you don't want to continue using YouTube TV, be sure to delete your account before then.
If you want to end your pause period early, simply head to the YouTube TV website.
Follow the instructions below to learn how to pause your YouTube TV membership.
Step 1: Navigate to the YouTube TV website.
Step 2: Go to your profile.
Step 3: Open Settings.
Step 4: Head to Membership.
Step 5: Adjust the slider to set your pause period timeframe.
Step 6: Then, select Pause.
Some Drawbacks of YouTube TV Membership
YouTube TV has a lot to offer, but it isn't perfect.
Keep reading to find out a few cons that come with having a YouTube TV membership.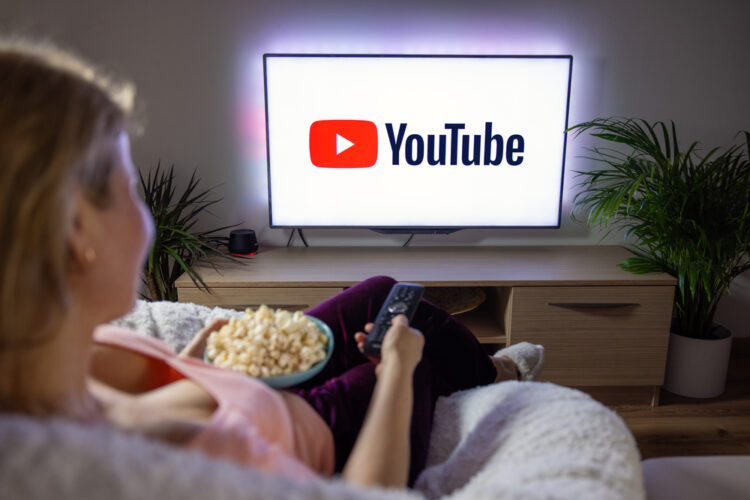 Simultaneously Streaming Cap
Although six accounts can use one membership, only three devices can stream content simultaneously.
So, if you and your five friends all want to watch TV at the same time, you'll need to invest in the 4K Plus add-on for an additional $9.99 a month.
Location Restrictions
Although YouTube TV is available in many countries and regions, a lot of its content is geo-blocked. So, even if you originally made your account in the U.S.A., you won't be able to watch some of your favorite channels when traveling abroad.
Luckily, this problem can be mitigated by using a VPN.
Step 1: Download a VPN on the device that you use to watch YouTube TV. We recommend NordVPN as they have a one-month free trial.
Step 2: Make an account and log in.
Step 3: Choose a server (i.e. country/region) that doesn't restrict the content you want to watch on YouTube TV.
Step 4: Now, enjoy your favorite YouTube TV content!
Some Extra Features Need to Be Subscribed to Separately (More Costly)
The YouTube TV base plan has tons of great benefits and channels to choose from. However, if you're looking for something specific, you may have to purchase additional subscriptions or packages which will give you access to more features and networks.
For instance, you can opt to watch YouTube TV in Spanish or in 4K.
These additional charges on top of the base plan's subscription can become somewhat pricey, especially for casual viewers with a limited entertainment budget.
Head to YouTube TV's article Purchase extra subscriptions and packages to learn more about which extra features YouTube TV offers as well as their price points.
No Refund When You Cancel the Subscription
YouTube TV has a strict no-refund policy. So, should you decide to cancel your monthly subscription, you will still be able to watch YouTube TV programs until your billing period expires.
Therefore, we recommend purchasing a monthly plan to see if you like what YouTube TV has to offer before investing in an annual plan as you won't be able to get your money back should you decide it's not for you.
That said, you're free to pause your plan whenever you'd like. This will allow you to take advantage of YouTube TV's benefits without losing money by canceling your membership altogether.
YouTube TV vs. YouTube Premium
Both YouTube TV and YouTube Premium are paid memberships to one of YouTube's services. Once you've paid the monthly subscription fee to either of these services, you'll have access to exclusive features or content that cannot be accessed for free.
Let's learn a little more about what these two memberships entail.
YouTube TV
YouTube TV's monthly subscription fee is $62.99 a month for the first three months and then $72.99 a month after that.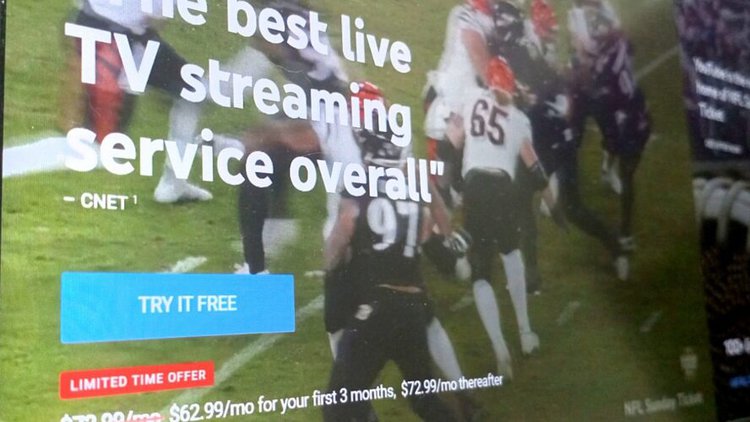 While this may seem a little steep, the membership includes tons of exclusive content.
Similar to other popular streaming services (e.g. Hulu, Sling TV) YouTube TV has a variety of on-demand and live TV programs. This means you'll be able to access everything from your favorite movies to cable, broadcast, and regional networks.
In short, YouTube TV is a one-stop shop for all your streaming needs.
We'll go more into detail about YouTube TV's pros and cons in the next sections.
YouTube Premium
YouTube Premium will cost you $11.99 a month with the first trial month being free.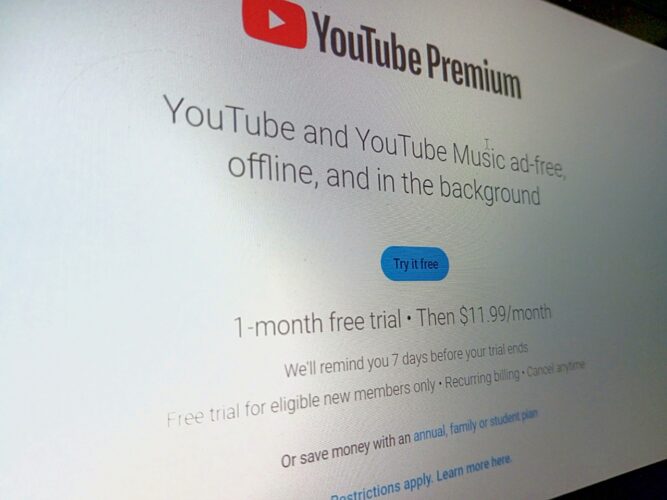 While YouTube TV is its own subdomain of YouTube, YouTube Premium is an extension of the standard YouTube website.
It offers premium videos and music across the original YouTube website in addition to YouTube Music and YouTube Kids. This means that this one modestly-priced subscription can easily take care of a wide portion of your streaming needs.
YouTube Premium also offers a few benefits that aren't available with free YouTube. For instance, the subscription will make your experience entirely ad-free, so you won't have to click that pesky Skip Ad button at the beginning of every video.
It also allows you to run YouTube in the background, download videos to watch offline later, and much more!
Check out YouTube's article on YouTube Premium benefits to learn more about what you'll get with your membership.
Please note that YouTube Premium is only available in select countries and regions.
Wrapping Things Up
YouTube TV has so much to offer, and the best part is that it can be shared with up to five people living in different homes. That said, they may need to stop by the family manager's area every month or so to verify their location.
You can freely add and remove people from your family group, however, you can only make or be part of one family group every 12 months.
Like every streaming service, YouTube TV has its pros and cons, but if you're a live TV fanatic, it's a great investment.
What's your experience sharing a YouTube TV membership? Do you think YouTube is worth it?
Let us know in the comments below!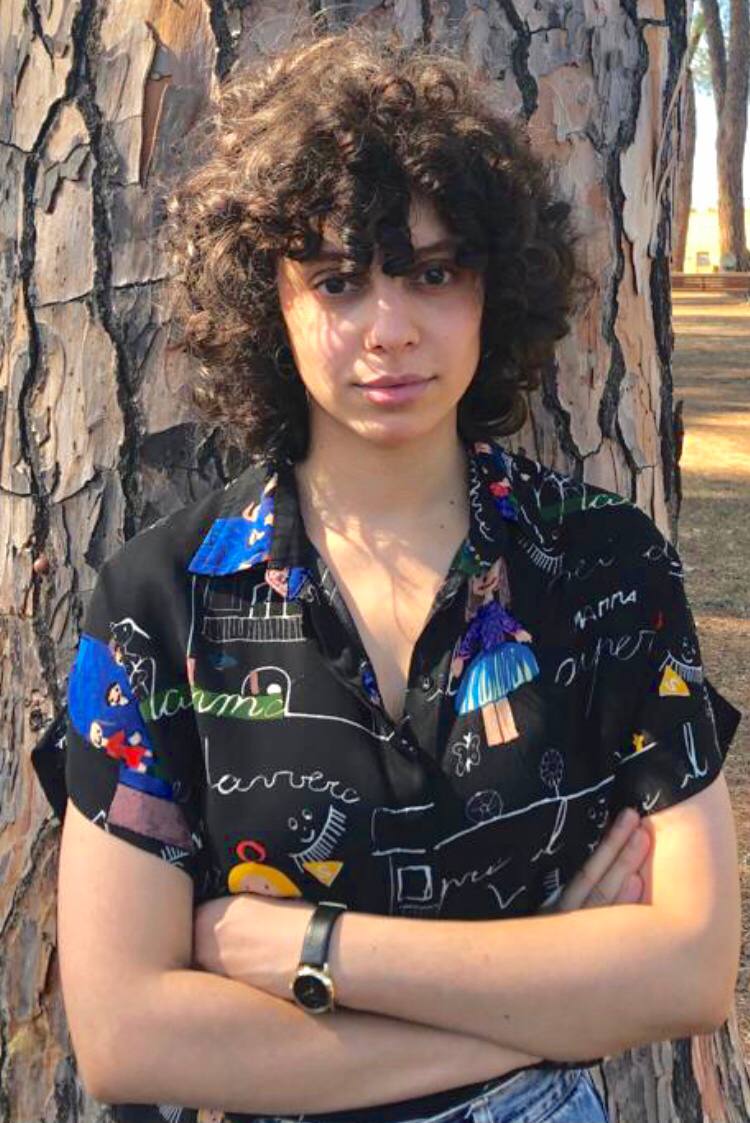 Yesenia Achlim is a technical copywriter and editor with a focus on AV equipment. She aims to break down complicated topics and make technology accessible, no matter your technical expertise. When she's not teaching you how to replace a projector lamp, you can find her reading and baking.