HDMI is the uncrowned king (or queen) when transmitting audio-video signals simultaneously. Although DisplayPort does equally good, if not better, it isn't as standard as HDMI.
The above accolade doesn't mean HDMI is foolproof, or the standard never encounters issues. The video would sometimes play fine, but the audio could be bad.
If you're having audio troubles with your HDMI setup, multiple things could be wrong. Luckily, pretty much all of them have a way out.
Keep reading to learn about all the possible causes of the no audio issue with your HDMI setup and what you could do about them.
HDMI Connection Not Playing Sound: Causes and Their Solutions
HDMI audio troubles could be due to the computer connected and its software, your TV, or any devices in the link. Here are some of the common causes:
Broken Hardware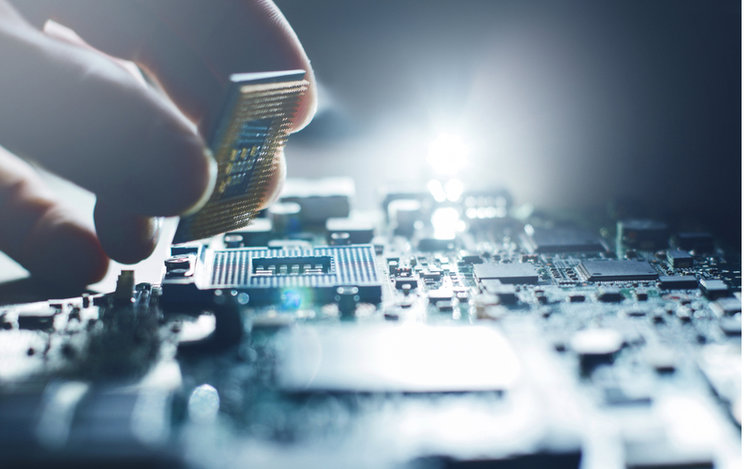 Any hardware used in the setup could be causing the issue—right from the HDMI port on your output device to the cable used.
The cord could be awkwardly bent or twisted. Its head or connector may have also gone bad.
The output port on your TV (or external monitor) or input port on your laptop (or any input source) could be the issue.
Also, check if the HDMI splitter or switch you're using is not faulty or breaking under the load.
A dirty or broken HDMI connector or a bad cable may also cause intermittent audio issues.
Solution: Replace the cable. If your input and output devices have multiple HDMI ports, try plugging in the line in other ports.
If you're connecting multiple devices using a splitter or switch, disconnect them all and link only one input and one output device—the ones in question.
If you suspect a faulty cable, check if it works with other devices. HDMI cables are usually built to last and rarely falter.
But it's not entirely foolproof, and it's, therefore, worth testing the cable out.
Sound Coming from the Laptop Instead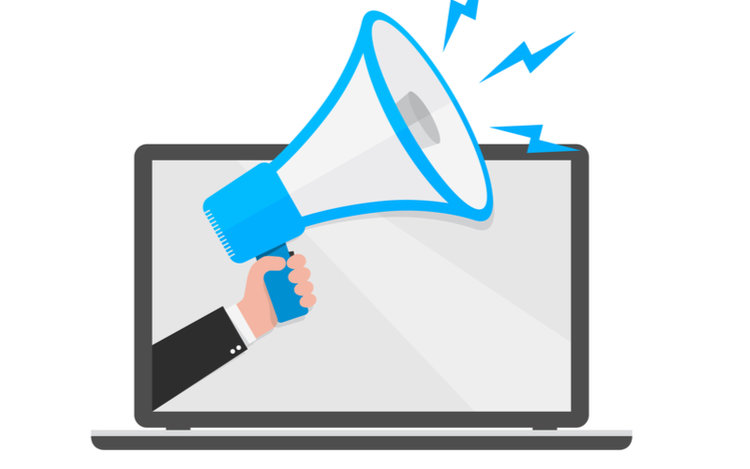 If you connect your laptop to your TV, the audio may come from your computer and not the television.
The problem usually occurs if you recently updated the OS on your computer, which could have changed the device's default audio settings.
Solution: If it's a Windows computer, open the "Sound" setting. You may type "sound" in the Windows search or right-click on the speaker icon on the bottom-right corner of your device and left-click on "Sound settings".
A mini window shall appear with multiple tabs. Click on the "Playback" section to see the audio playback device options you have.
If your laptop is connected via HDMI to a TV/monitor, the device shall appear in the list.
Select TV or monitor as your playback device and click on the "Set Default" option below.
The audio shall now play through your TV or external device's speakers.
Here is a video demonstrating the above:
[Solved] Sound Not Coming From TV When Connected To Laptop with HDMI (Reupload)
If your HDMI output device is not showing up on the list of playback devices, right-click on any playback device and choose "Show Disconnected Devices."
All audio output devices (active or inactive) shall appear in the box right away.
If your TV's speakers still do not appear on the list, check if the HDMI cable is connected correctly.
You could have pulled on the cable inadvertently while putting the setup together, causing a loose cord. Just take the HDMI cord out of your input and output devices and plug it back in.
At times, your laptop and television may encounter sound transmission hiccups when you first link them. A simple disconnect-and-connect action could address the problem.
If you're using a Mac, the following are the steps to change the sound output:
Click on the Apple logo at the top left, then System Preferences.
In the System Preferences window, click on Sound.
On the Sound interface, click on the Output tab. The names of the sound output devices shall appear.
Select your TV/monitor and reboot the machine.
Like with a Windows laptop setup, make sure your HDMI cable is connected correctly to both your MacBook and TV.
If your MacBook doesn't have an HDMI port, you may need an adapter, Type-C to HDMI, or mini-DisplayPort to HDMI cable.
Since the link is not seamless or there are different I/O standards at both ends, you must be extra sure and use the right accessories.
Here are some adapter and cable recommendations for your MacBook if you do not have one around already:
Based on your MacBook model and preferences, you need only one or two of the above accessories.
The Audio Drivers Could Be Outdated
If your computer is not using the latest audio drivers, it may fail to send audio signals through HDMI to your TV.
Then there's the driver issue that tags along with an OS update, particularly with Windows.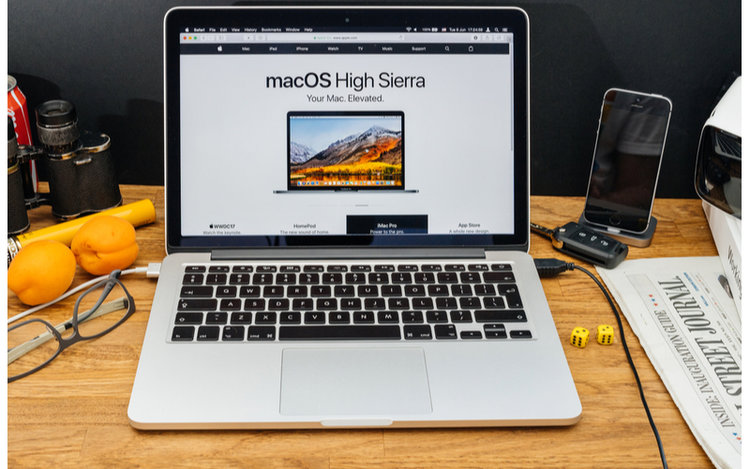 Sound output concerns may arise if you've recently upgraded to the latest version of your OS (for instance, Windows 10 to 11).
Solution: To update your computer's audio drivers, open Device Manager. Left-click on the right arrow to the left of "Sound, video, and game controllers."
Look for your device's sound card and right-click on it. Next, click on "Update driver." A sub-window will pop up. Click on "Search automatically for drivers."
The operating system shall search for the appropriate drivers and install them. It will also let you know if the best and latest drivers are already installed.
P.S. Do not look for the latest driver by yourself unless and until you know what you're doing. Finding the newest driver version can be both time-consuming and challenging.
If you do not entirely trust the OS with the job, install an external driver updater tool to scan your computer's peripherals for the latest versions of software and their drivers.
Also, ensure your computer's operating system is entirely up to date. If you're using Windows, head to the Windows Update page in the settings.
Click on Start and follow this chain of steps: Settings > Update & Security > Windows Update. If you're on Windows 11, Windows Update would have its dedicated section in Settings.
If the message indicates updates are available, click on the "Download" button. Download the update and reboot the device.
If the HDMI audio issue was due to the OS, updating the system shall fix the problem.
Like Windows, macOS too automatically updates all of its drivers via an OS update.
But Apple usually does a better job than Microsoft since macOS is a closed, more integrated ecosystem or doesn't have its operating system on a slew of third-party devices.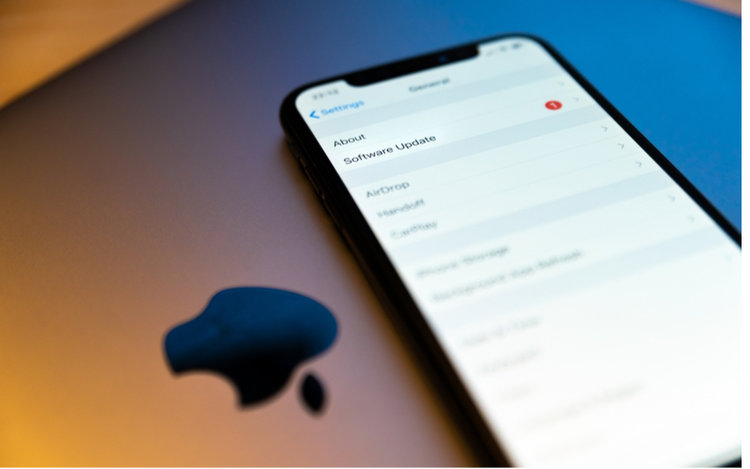 As a result, the need to manually update the audio drivers doesn't arise with Macs.
Ensure Your TV Software is Up To Date
While you're busy updating the software on your computers, make sure your television's operating system is updated to its latest version too.
If you're unsure how to update your TV's OS, refer to its user manual or head to the manufacturer's official website.
Some televisions come with an auto software update feature. If your TV offers that functionality, enable it.
HDMI Signal Format Incompatibility
Your smart TV's HDMI signal format could be wrong for the particular input device.
Some input devices (such as a Blu-ray Disc player, satellite or cable box, DVD player, etc.) may not pair well with "Enhanced HDMI." They'll work better with the "Standard" setting instead.
The difference between Enhanced (HDMI 2.0) and Standard (HDMI 1.4) is their data transfer speeds. Enhanced HDMI offers a maximum bandwidth of 18 Gbps, whereas Standard reaches 10.2 Gbps at max.
Changing the signal format to Standard from Enhanced in some televisions, particularly Sony's Bravia TVs, could fix the HDMI audio concerns.
Solution: In the settings of your TV, choose External Inputs, and then HDMI signal format, and finally select the Standard (HDMI 1.4) format.
No Sound from the Speaker Connected to My TV Via HDMI
If you're looking to output sound from your TV to an external soundbar or speaker via HDMI, but there's no sound, make sure the HDMI cable is plugged into the ARC (Audio Return Channel) or eARC (enhanced Audio Return Channel) ports on the respective devices.
Your TV must have an ARC (if it supports HDMI 1.4) or eARC (HDMI 2.1) input port, and the receiver or soundbar must have an ARC-compatible HDMI output port to receive the signal.
If the HDMI cable is plugged into the correct HDMI ports and there's still no sound, check your television's audio output settings. In the TV's settings, change PCM (pulse-code modulation) to bitstream or the other way around.
While there are no audio quality differences between the two digital audio signals, the way the two devices process these signals could vary, resulting in varied outputs.
If you'd like to learn more about the difference between the two, watch this video:
PCM vs Bitstream | Bitstream vs PCM | What is PCM Audio | What is Bitstream Audio
Do note if either of the two devices does not support ARC/eARC, you'd need an optical cable.
Unlike HDMI and other cabling standards, optical audio employs laser light and fiber optic cables to send digital audio waves between connected devices.
Conclusion
An HDMI connection not outputting sound isn't a significant concern. Often, a total reboot of your computer or TV is all it takes to send the HDMI audio woes packing.
Therefore, before trying out the various fixes, please turn off your TV/monitor and turn it on after a couple of minutes.
At times, the issue could be as silly as the volume levels on your TV or monitor completely turned down. Make sure that isn't the root cause.
If a restart doesn't do anything and the volume levels are set right on your output device, you may try the individual fixes recommended.
Always start with the simplest solution first. Do not buy a new HDMI cable or get a new device altogether without confirming zero driver issues with your laptop.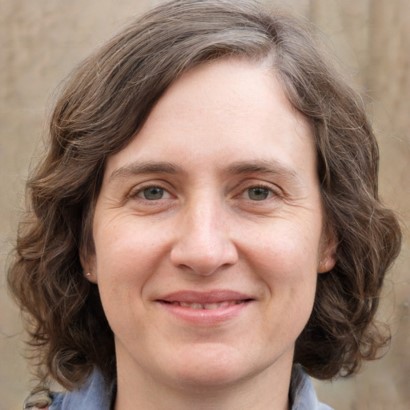 Catherine Tramell has been covering technology as a freelance writer for over a decade. She has been writing for Pointer Clicker for over a year, further expanding her expertise as a tech columnist. Catherine likes spending time with her family and friends and her pastimes are reading books and news articles.