You've been shopping around for an amazing sound system to connect to your TV. You consider yourself to be a relatively tech-savvy person. However, in the speakers' spec list, you keep seeing something you're not familiar with.
What is HDMI ARC/eARC? What does it have to do with a speaker's sound and does your TV have it too?
By the end of this article, you'll understand exactly what HDMI ARC/eARC is, what it does, and how to use it.
Let's get started!
What Is HDMI ARC/eARC?
HDMI ARC (or Audio Return Channel) is a relatively recent function that directs high-quality audio signals, allowing them to quickly travel back and forth from your TV and its connected sound devices. For instance, many HDMI-compatible soundbars use HDMI ARC/eARC.
Not only does HDMI ARC foster a clearer audio experience, but it also reduces the number of cables needed, allowing you to have a clean, uncluttered wired audio setup.
eARC is the newest version of this function and stands for enhanced Audio Return Channel. Not only does this new-and-improved function have all of the same features as ARC, but it also can process higher-quality audio signals more quickly and with a larger bandwidth. This makes it the perfect choice for any audio nerd looking to enhance their audio setup without investing in tons of expensive cables and equipment.
How Do I Know If My TV Has HDMI ARC/eARC?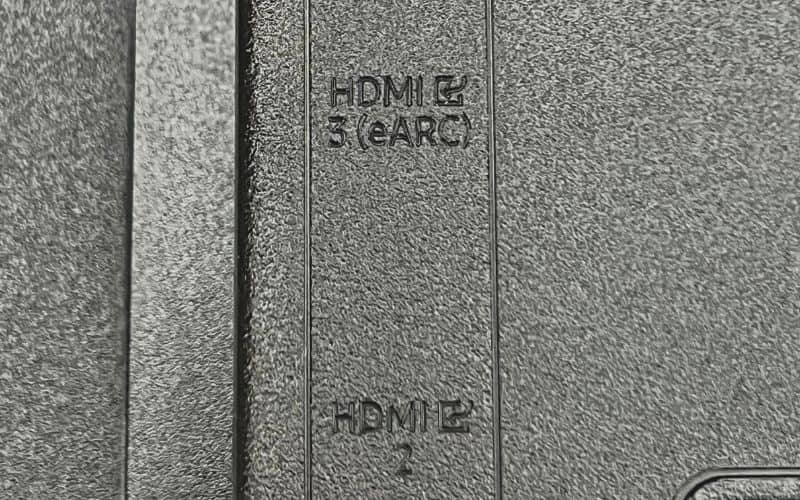 While most TVs designed in 2010 and later will have an HDMI ARC port, only select models will support eARC.
So, how can you tell if your TV supports eARC? Follow the guidance below to check if your TV's HDMI port(s) support eARC.
Check all the ports at the back of your TV or the one connected box to see if there's any HDMI port labeled eARC.
Consult the user manual for your TV's specs. If you see something such as "HDMI 2.1 input" or "HDMI eARC", then congratulations! Your TV has eARC.
A TV's complete list of specifications will often be online (like on E-commerce trading floors, such as Amazon or on your TV brand's official website). So you can easily know if your TV has HDMI eARC or not just by typing "the TV model" + "specifications" into the website and looking for anything like "HDMI 2.1 input" or "HDMI eARC" in the detailed specs.
Check the sound settings for an eARC function/mode. If yours has one, it should be in the settings where you can also activate it. (We'll show you how to activate the eARC feature in the next section.)
How to Active HDMI ARC/eARC Settings
Once you've confirmed if your TV supports HDMI ARC/eARC, it's time to start putting it to use!
If you've never used your TV's HDMI ARC/eARC settings before, you will need to activate them. This will allow your TV to transmit high-quality sound through its supported HDMI ports.
This process will differ depending on your TV brand and, as is the case for Samsung TVs, its model, too.
Let's learn how to activate HDMI ARC/eARC on a Samsung, Sony, and Hisense TV.
Samsung
To activate ARC/eARC on a Samsung TV, you need first to enable Anynet+ (or HDMI CEC). This function will allow you to access the ARC/eARC settings and activate them afterward.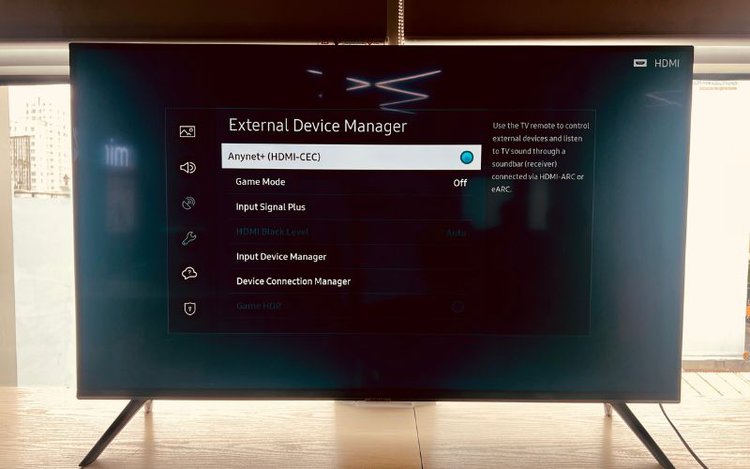 Once you've followed the instructions listed below to activate Anynet+ (HDMI CEC), head to the official Samsung website to see how to activate ARC/eArc through your TV settings.
TV Version
Instructions
T/Q, R/Q, N/Q, and M/Q series (from 2017)
Step 1: Press the Home button on your remote control.

Step 2: Go to the Settings.

Step 3: Navigate to General.

Step 4: Head to the External Device Manager.

Step 5: Activate Anynet + (HDMI CEC).

K series (2016)
Step 1: Press your remote's Home button.

Step 2: Navigate to the Settings.

Step 3: Head to System

Step 4: Open the Expert Settings.

Step 5: Activate Anynet + (HDMI CEC).

Up to the J series (2015)
Step 1: Press the Menu button on your remote control.

Step 2: Open System.

Step 3: Activate Anynet + (HDMI CEC).
To activate ARC, check out the article How to use HDMI ARC on Samsung Smart TV.
If you'd like to enable eARC, head to What eARC is and how to set on Samsung Smart TV for further instructions.
LG
Follow the instructions below to activate HDMI ARC/eARC on your LG TV:
Step 1: Press the remote's Settings button, then select All Settings
Step 2: Navigate to Sound
Step 3: Go to Sound Out
Step 4: Choose Use Wired Speaker
Step 5: Activate HDMI(ARC) Device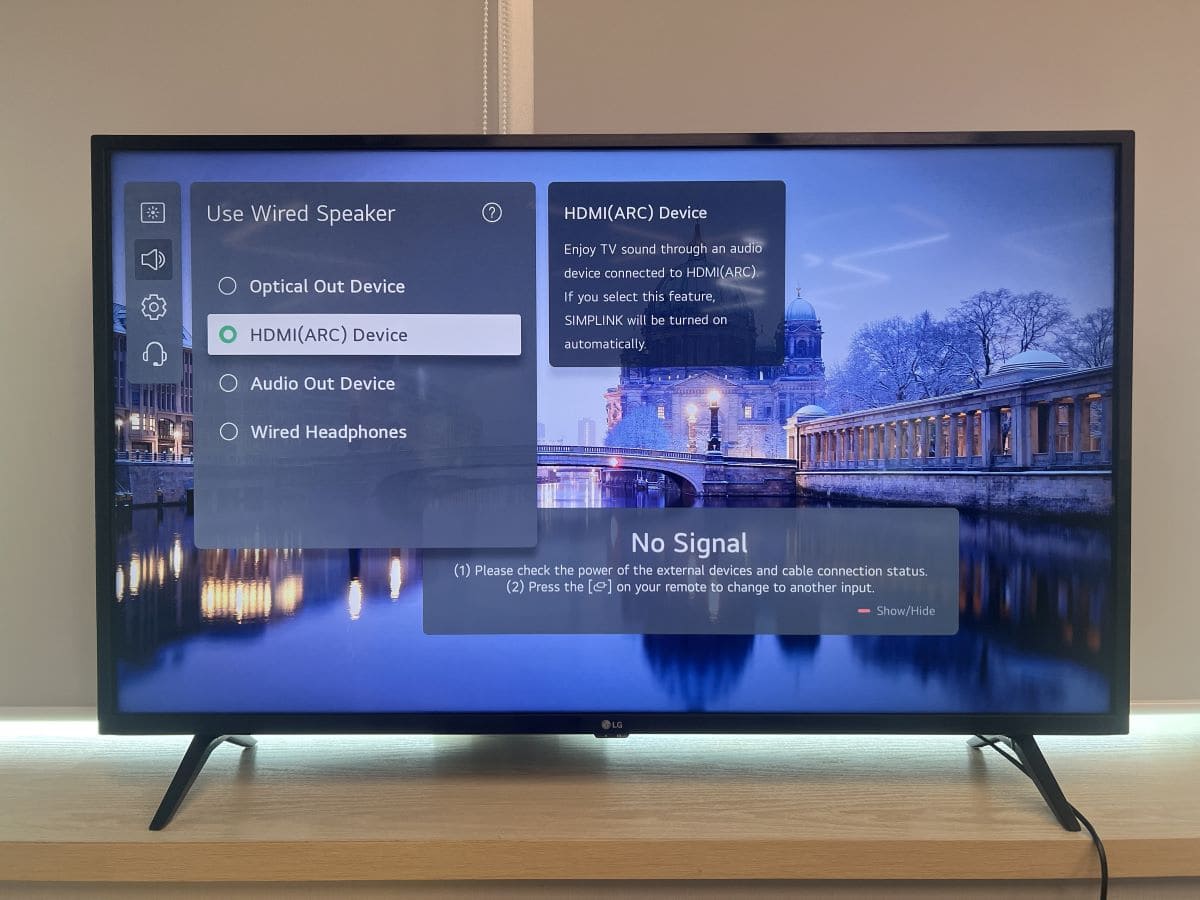 Sony
To activate HDMI ARC/eARC on your Sony TV, follow the instructions below or head to the official Sony website for guidance.
Step 1: Hit the Home/Menu button on your Sony smart TV remote.
Step 2: Navigate to Settings, which may also be labeled Setup.
Step 3: Go to HDMI.
Step 4: Open Control for HDMI and toggle it ON.
Hisense
Follow the steps below to enable ARC on your Hisense TV. The instructions below are for the Hisense H9G model, but they should work on some other smart Hisense units too.
Step 1: Press the remote's Menu button.
Step 2: Head to Sound.
Step 3: Go to Audio Output and set it to ARC.
Watch the video below demonstrating how to activate ARC on a Hisense smart TV.
Hisense H9G ARC Setup | Dolby Atmos Pass Through Setup
Wrapping Things Up
HDMI ARC/eARC fosters a high-quality audio connection and ensures the audio signals travel between devices quickly and clearly. If your TV was produced in 2010 or aftward, it should have HDMI ARC. However, it may not support eARC, so it's best to double-check its compatibility.
Once you've confirmed if your TV supports ARC/eARC, you'll need to activate it. On Samsung TVs, you must activate Anynet+ (HDMI CEC) before you can turn on ARC/eARC.
So, what are you waiting for? Your amazing sound system awaits you!
What's your experience using HDMI ARC/eARC?
Let us know in the comments below!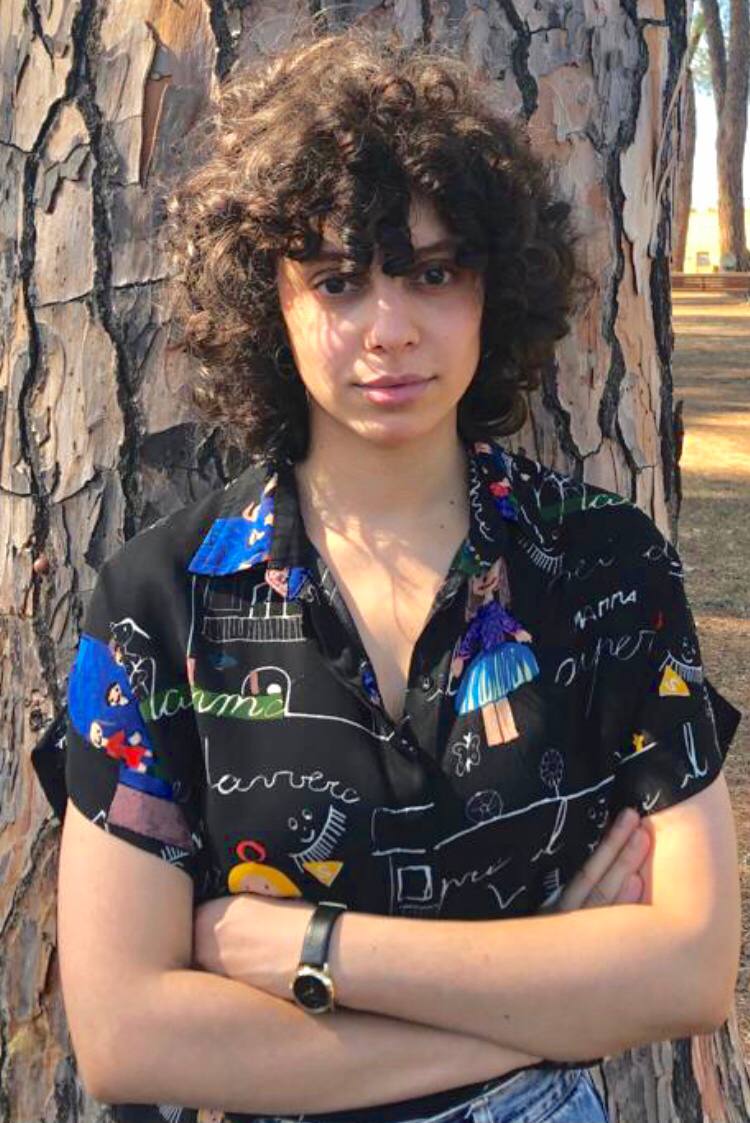 Yesenia Achlim is a technical copywriter and editor with a focus on AV equipment. She aims to break down complicated topics and make technology accessible, no matter your technical expertise. When she's not teaching you how to replace a projector lamp, you can find her reading and baking.