Converting video from one format to another is not always a smooth process.
Often, you end up with a clear video, but without audio. This mishap happens a lot during DVI to HDMI conversion.
Below, we outline a step-by-step process that ensures you don't lose audio when converting a DVI signal to an HDMI signal.
We hope that, in the future, this process will help you successfully convert DVI video content while retaining its audio.
First, make sure the DVI-to-HDMI converter supports audio. This way, it can carry the audio signal along with the video signal. The other option is to use a converter that has a separate audio input. Here, the audio goes into the audio input port of the converter, and the video goes into the DVI input port.
Can You Get Audio With a DVI-To-HDMI Converter?
Yes, it is possible to get audio with a DVI-to-HDMI converter, but it must be a specific DVI-to-HDMI converter.
To transfer audio alongside the video, you must use a converter that supports both the DVI signal and the audio signal.
The challenge is, the DVI interface only transfers video.
And that is what standard DVI-to-HDMI adapters on the market do. Such an adapter comes with a DVI IN port and an HDMI OUT port.
It's a simple connection.
There is no signal conversion because DVI and HDMI signals are electrically similar — they are both digital and share the same structure and format.
The main difference between the two interfaces is that:
HDMI carries both video and audio signals, while DVI only carries video.
DVI has analog compatibility, while HDMI does not.
DVI and HDMI connector pins are different in type and shape.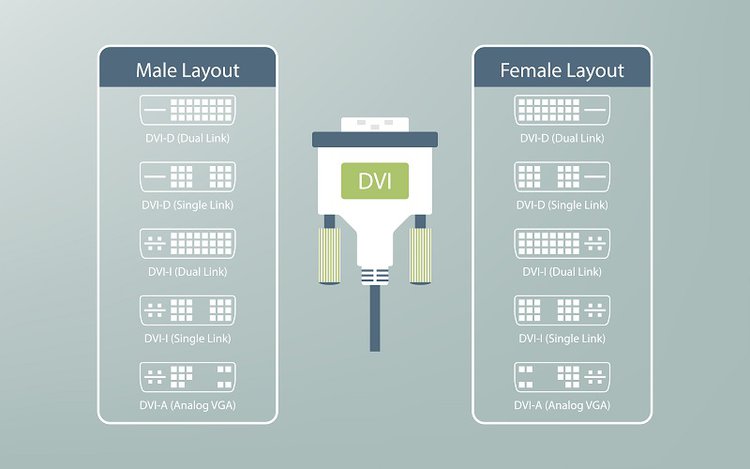 DVI connectors come in three types: DVI-I, DVI-D, and DVI-A.
Your DVI source device can have any of these three connectors.
DVI-I connectors transfer analog and digital video. The video can be single- or dual-link. Single-link DVI uses one 165 MHz transmitter to support resolutions of up to 1920 x 1200 at 60 Hz. Dual-link DVI uses two transmitters and supports up to 2560 x 1600 at 60 Hz.
DVI-D connectors only transfer digital video. Like DVI-I, the video can be single-link or dual-link.
DVI-A connectors only transfer analog video. This type of DVI connector will not transfer digital video, since it's wired for analog video. It mainly connects CRT monitors, which use analog technology.
Check which connector your source device supports before attempting the DVI-to-HDMI connection.
The type of DVI connector on the device determines the kind of DVI-to-HDMI converter you should use to move signals between devices.
How to Get Audio With a DVI to HDMI Converter?
To get audio with a DVI-to-HDMI converter, start by getting the right converter.
There are different DVI-to-HDMI converters for the different DVI connectors available.
1. DVI-I to HDMI Converters
For a device that has a DVI-I connector, DVI-I to HDMI converters like the CableCreation Bi-Directional DVI-I to HDMI adapter below will work.
Last update on 2022-12-01 / Affiliate links / Images from Amazon Product Advertising API.
These converters carry both digital and analog video signals. Just plug the DVI end of the converter into your device, and then connect the HDMI end to your display device.
If it has audio support, the converter will transfer both video and audio signals into your display.
If it does not natively support audio, it may have an audio input slot.
Plug an audio cable from the DVI source device into the audio input slot. The converter will then transfer both audio and video to the HDMI end and into your HDMI device.
2. DVI-D to HDMI Converters
To transfer audio from a device with a DVI-D port, you need a DVI-D to HDMI converter that supports audio .
In some cases, these types of converters will have "DVI with audio" (or "DVI plus audio") indicated on the label.
That's not always the case, however. Many of the converters are just labeled DVI-D to HDMI. So you would assume they only transmit video. But when you connect them to a DVI device and into an HDMI display, they output both video and audio.
DVI-A to HDMI Converters
DVI-A devices are not that common because computer and electronics manufacturers mainly use VGA, not DVI-A, to output analog video. Consequently, DVI-A to HDMI converters are rare.
Fortunately, you can connect the DVI-A port to a DVI-I connector. So a DVI-I to HDMI converter will work.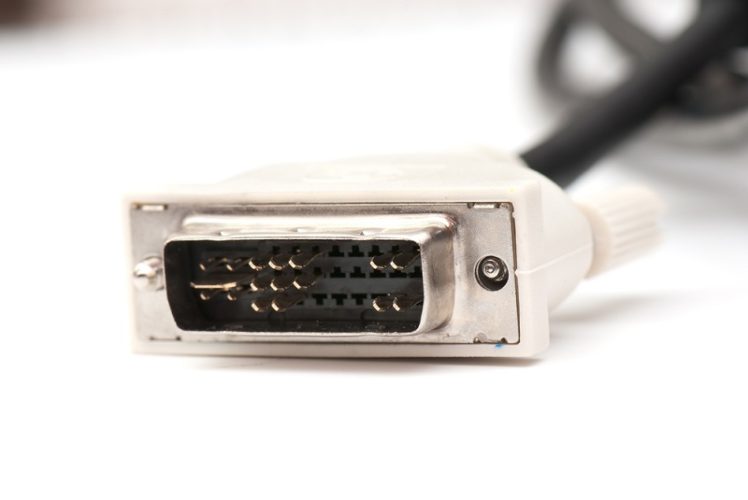 Use an active DVI-I to HDMI converter that can convert the analog signal to a digital signal.
The signal coming in from the DVI-A port is in analog form. The converter then changes it into a digital format and sends it to the HDMI display.
That takes care of the video signal, but what about audio?
Because the DVI-A port cannot output audio, you have to use other means to get the audio signal into the converter. And that's easy if the converter has a separate port for audio.
Connect your audio cable to the DVI device and plug it into the audio input on the converter. The converter will then carry the audio and video signals to the other end.
From here, the HDMI display will receive and output both signals.
Please note that regardless of the DVI connector type, you will not get audio if you use a DVI-D to HDMI converter that does not support audio.
Most converters come with separate audio input ports. In this case, you connect the DVI-D port to the converter and plug your RCA audio cables into the corresponding audio ports on the converter.
The converter then combines the audio and video signals and relays both via the HDMI IN port of the receiving device.
Can I Get Audio With an HDMI-To-DVI Conversion?
What if you're attempting to convert video from HDMI-to-DVI instead of DVI-HDMI? How can you use HDMI-to-DVI and get audio?
To do this, you should opt for a bidirectional DVI-to-HDMI adapter/converter . Such a converter carries signals from DVI-to-HDMI and from HDMI-to-DVI.
If the converter you're using is not bidirectional, it means you can only make the conversion from HDMI-to-DVI.
The same principles that are followed when transferring audio signals through a DVI-to-HDMI converter apply when doing the reverse.
You need an active HDMI-to-DVI converter that receives both video and audio signals .
The input (HDMI) end of the converter plugs into the HDMI OUT port on your source device, and the output end goes into the DVI port of your display device.
The output end should have an audio output. Connect the relevant audio cable(s) from the converter to the DVI device. The converter isolates the audio signal and delivers it to your DVI device via the audio output port(s), and transmits the video signal as it is to the DVI port.
Conclusion
There are two ways to get audio when using a DVI-to-HDMI converter:
Use a converter that supports audio. Such a converter will transmit the video signal and the audio signal to the HDMI input of your display.
Or, use a converter that has a separate audio input. With this type of converter, the video goes in through the DVI input connector, and the audio goes in through the audio input connectors.
Choose an active DVI-to-HDMI converter when converting from DVI analog to HDMI. The dedicated power supply will provide enough voltage to complete the conversion.