Technology is advancing at a rate that is becoming almost impossible to keep up with. It's becoming more expensive by the day to own the latest technology and what is even more frustrating is that the moment you decide to upgrade, something better comes up.
It feels like an unending marathon for most people.
The only good thing is that manufacturers have taken note and are trying so hard to find affordable solutions to bridge the old and the new technology.
One such example is the HDMI to VGA converter that marries the two greatest video technologies; HDMI and VGA.
HDMI is a high-definition audio-video signal found on many newer media devices. In contrast, VGA, which is still commonly found on many monitors and projectors, is an analog signal that is still loved, especially by older people.
In this article, we will look at both HDMI and VGA signals, cables, and converters. We will also explore the concept of converting HDMI to VGA and how this conversion process works.
How to convert HDMI to VGA? (Digital signals to Analog)
Video technology has evolved in recent years, allowing you the flexibility to enjoy watching your content, whether in a digital or analog signal, through a variety of display devices such as projector screens and monitors.
To convert a digital HDMI signal into analog VGA signals, you need a unique HDMI-VGA converter. You can easily find one from your local electrical shops, reputable stores, or online shopping platforms such as Amazon.
The converter receives digital signals from the HDMI and then processes them and sends them as analog signals. It supports both full HD resolutions and low resolutions, such as the 720p 1600 x 1200.
So, for instance, if you recently bought a 4K projector but have an analog screen. You can connect your HDMI converter from the projector to your screen to enjoy your favorite show without having to incur the costs of buying a new HD screen.
An HDMI-VGA converter is a simple plug-and-play solution that requires no additional drives or software. It is compatible with almost all devices as long as the device supports HDMI.
Some converters come with an added micro-USB cable which is ideal for powering devices that cannot supply power over their HDMI ports.
With an HDMI-VGA converter, you can worry less about upgrading or buying newer devices or multiple cables.
How to convert HDMI to VGA: Step by step guide
Here are simple, practical steps on how to convert signals from HDMI to VGA using the converter:
What you will need:
HDMI-VGA adapter
VGA cable
HDMI cable
Auxiliary cord
Source device like computer or laptop
Display device like projector, monitor or TV
Step 1: Plug in the HDMI cable end to a source device, for instance, your computer or projector
Step 2: Plug in the VGA cable to the converter.
Step 3: Connect the other end of the VGA cable to the monitor, projector, or TV. The VGA connector is often found at the back of the TV, monitor, or projector.
Step 4: Power on your display screen, and it should now work.
Step 5: To listen to the audio, connect one end of the 3.5mm auxiliary cord to the source device and plug in the other end to the display device. There is also an audio port in the converter that can send audio to your display device if needed.
Take note that most converters do not require additional power. However, a power port is available if your device needs more power.
It's important also to note that converters are not bi-directional. This simply means that it will only work one way.
For example, when connecting an HDMI source to a VGA display, the device will only convert the digital signals to Analog and not the reverse.
Here's a great video tutorial to guide you.
From VGA to HDMI Converter/Adapter
How are HDMI-to-VGA cables and converters different?
Many people wonder whether there is a difference when it comes to HDMI to VGA cables and converters. Well, there is. Let me explain further.
HDMI to VGA cables are cables designed with the aim of simplifying the HDMI to VGA connections. They are regular cables with an HDMI connector in one end and a VGA connector on the other end. Not sure if you've ever seen one. Have a look at this Benfei Gold-Plated HDMI to VGA 6 Feet Cable .
HDMI to VGA converters, on the other hand, is what we've discussed earlier in this post. They are adapters used to convert digital signals to analogue signals.
Do HDMI-to-VGA cables work?
No, HDMI-VGA cables do not work for the very simple reason that active conversion does not occur within the cables.
For digital signals to convert to analog signals, you need an adapter containing a built-in chip where electronics convert the signals.
Beware of the many cheap HDMI to VGA cables being advertised heavily. The sellers are simply preying on uninformed people's wallets.
Why might an HDMI-to-VGA cable not work?
The most common cause of your HDMI to VGA cable not working is when you use it with a low-power HDMI port.
This may result in the minimal conversion of digital signals to Analog, which causes lower resolution and poor color range. In the worst-case scenario, the HDMI to VGA cable may not work at all.
Therefore, the right thing to do is to use an active cable to get strong video signals through your VGA display.
Another reason that may cause your HDMI to VGA cable not to work is loose connections. Check your cable to ensure that it is not loosely connected to your devices and that there are no broken wires inside.
If you notice that your HDMI to VGA cable is not working, you can also try plugging the cable into another display device to see whether the problem is with the cable or your display device.
Replace any non-functional or broken cable to restore proper functionality and avoid damage to your devices.
It is important to note that the final output quality is subject to signal loss in transit and interference whenever one signal is converted to another.
In other words, converting HDMI to VGA often results in a slight loss of signal quality.
Do HDMI-to-VGA converters work?
Yes. By using an HDMI to VGA converter, you can change digital signals to Analog that can be displayed on your older TV or monitor devices.
Primarily, there are two types of HDMI to VGA converters. These are active and passive. Active converters come with an audio output jack and a power port that allows low power.
On the other hand, passive HDMI to VGA converters usually put out videos and images not compatible with low-power HDMI.
When purchasing an HDMI to VGA converter, it is important to understand that there is no audio transmitted as long as you are working with VGA.
However, you can have your audio transmitted to another device by using a specialized converter .
Here are some of the best HDMI to VGA converters currently available in the market:
Rankie 1080P Active HDTV HDMI to VGA converter
PORTTA HDMI to VGA Converter
Mini HDMI to VGA Converter
Micro HDMI to VGA Converter
UGREEN Active Micro HDMI to HDMI VGA Video Converter
Conclusion
HDMI is the universal standard being used in most devices today. However, many televisions, monitors, and projectors are still not equipped with HDMI ports. This is where HDMI to VGA converters come in handy.
Even with an older device that lacks an HDMI port, there should be no pressing reason to upgrade to a newer one. Simply get an HDMI to VGA converter. This will help you save money.
When shopping, be sure to ask for aN HDMI-VGA converter and not a cable. The HDMI-VGA cables being peddled around do not work!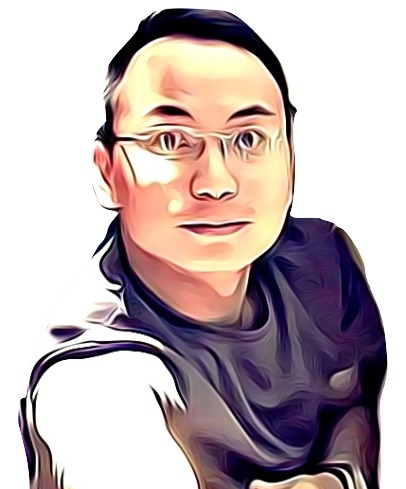 Vance is a dad, former software engineer, and tech lover. Knowing how a computer works becomes handy when he builds Pointer Clicker. His quest is to make tech more accessible for non-techie users. When not working with his team, you can find him caring for his son and gaming.