Yes, you can use HDMI and DisplayPort at the same time. However, you will need to make sure that the framebuffers for both display buffers are different. Not every display board/motherboard can support more than one display at a time.
Let's take a closer look at the concept and see how this works.
Can You Use HDMI and DisplayPort at The Same Time?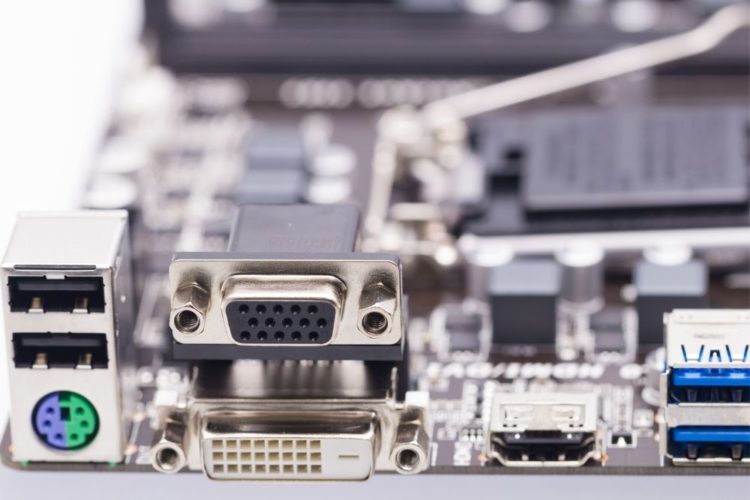 As mentioned above, you will need to consider whether your system supports two (or more) displays or not. Most modern computers and laptops come with multi-screen support, and they will likely be able to support HDMI and DisplayPort simultaneously.
Some computers will need dongles. For example, a MacBook Pro won't be able to use HDMI and DisplayPort simultaneously, especially the 2015 and 2016 models. On the other hand, gaming PC laptops from the same years may support both without a dongle. However, doing so might not be the best idea. Laptops from 2018 onwards will take up the challenge gladly.
You will need to consider whether the HDMI port and DisplayPort are on the monitor or the laptop or desktop PC output.
If the ports are on your monitor or TV, all you have to do is run the HDMI and DisplayPort cables from your laptop or desktop to your monitor at the same time and connect them as you normally would. Keep in mind; you will still need to configure your monitor to receive input from either of the two and not both. This essentially means that connecting both wires from your laptop to the monitor may be pointless.
If, however, the ports are on your laptop or PC, it becomes a rather simple matter. You can connect one monitor with the HDMI cable and another with the display port. If you want to connect the third screen, you may need a dongle.
We recommend keeping the DisplayPort monitor as your primary and two HDMI monitors at the side. Surprisingly, if you have a VGA port, you may even be able to connect all three monitors at the same time without a dongle! However, the quality will not be the same.
Is It Bad to Use HDMI and DisplayPort at the Same Time?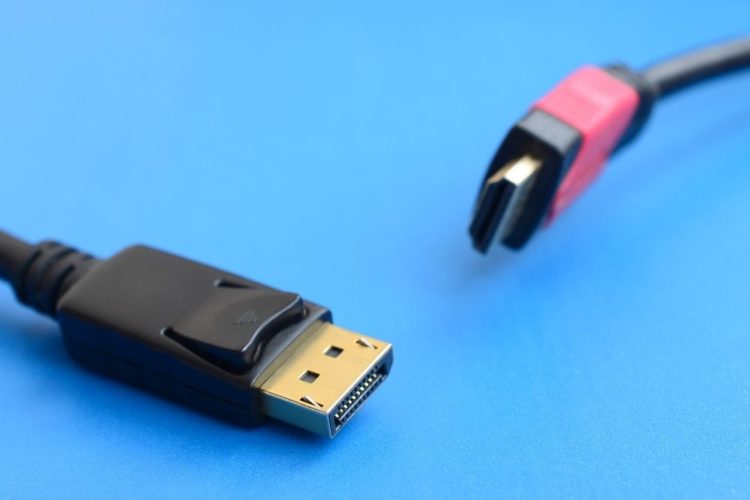 Press the (function plus) F10 key on your laptop, and you will have the option of choosing what you want the other screens to display. You can either:
Use the other two solely and turn the current screen off (Second Screen Only),
Use the second one as an extension to your current monitor (Extend), or
Duplicate your screen to reflect your primary screen on all the monitors attached (Duplicate).
On a desktop computer, the port will automatically extend your screen, adding each new monitor as a new screen to your system unless you instruct it otherwise.
Using multiple monitors will increase the system's power consumption and put extra load on your CPU. However, the load should not be noticeable. Upon testing, we found that adding one DisplayPort and two HDMI screens caused a minor increase in power consumption as long as the same video or game was running on it.
Of course, more screen space means that we may start using more and more applications simultaneously, which adversely impacts computer performance. This means that while on its own, it isn't bad to use HDMI and DisplayPort at the same time, but there may be some external factors that may make the experience somewhat lagging.
Should I Use DisplayPort Over HDMI?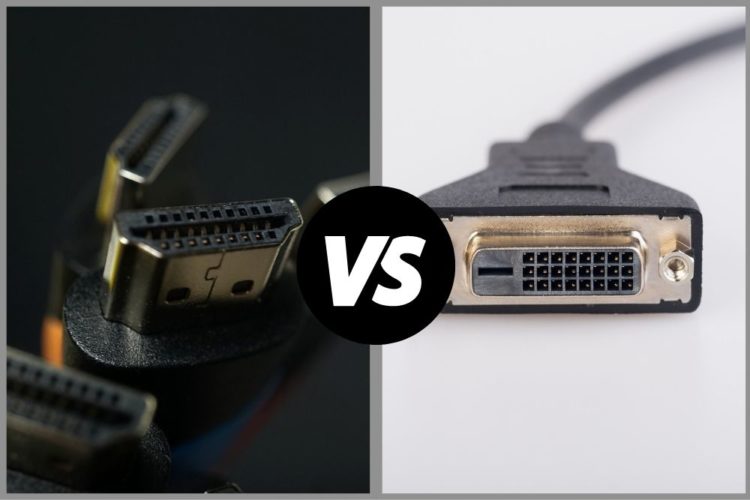 There is no doubt that HDMI and DisplayPort are two different branches of the same tree, except that the DisplayPort branch has a few fruits hanging on it as well.
This means that HDMI 2.0 can transfer data at 18 Gb per second – enough to handle 4K videos at 60fps easily, or 1080p at up to 240Hz. On the other hand, DisplayPort can transfer at 32.4Gb per second (which is about to be expanded with 2.1 coming up; the bandwidth is most likely about to expand.
DisplayPort can handle up to 16K resolution at 60Hz on two displays or handle multiple 4K resolution panels at 144Hz. This higher bandwidth translates into a crisper, clearer, and vibrant picture.
Using DisplayPort over HDMI is only a good idea when looking to use more than one display on your computer. With just one display, an HDMI cable can also support 16K resolution at 60Hz.
Difference Between DisplayPort and HDMI
Here is a chart to help you understand the difference between DisplayPort and HDMI.
| | | |
| --- | --- | --- |
| Feature | DisplayPort 2.0 | HDMI 2.1 |
| Full HD (1 Monitor) | Yes | Yes |
| Full HD (Multiple Monitors) | Yes | Yes |
| 4K (1 Monitor) | Yes | Yes |
| 4K (Multiple Monitors) | Yes | Yes |
| DVD/Blu-ray Player to TV Connection | No | Yes |
| Game Console to TV Connection | No | Yes |
| Computer to Monitor (Gaming) | Yes | No |
| Wired Internet Connection | No | Yes |
| 8K Support | Yes (120 Hz) | Yes (60 Hz) |
| Bandwidth | 18 Gbps | 32.4 Gbps |
Do I Need Both Ports for Plugging-In Multiple Monitors?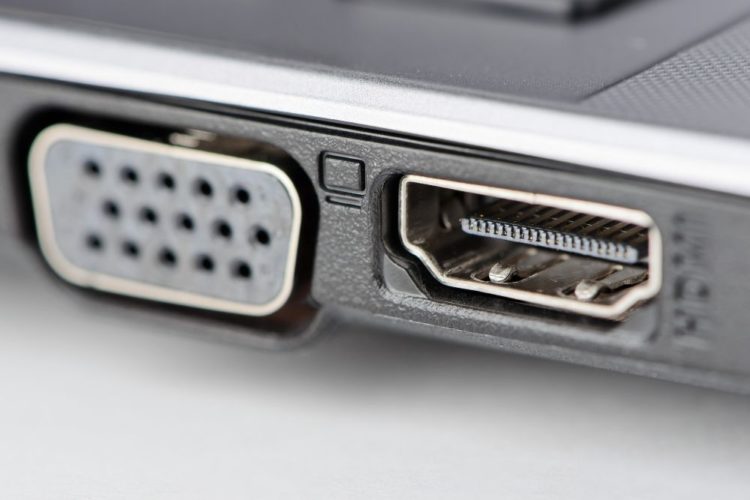 Not necessarily.
Whether you are looking for a panoramic display setup for gaming or simply need more screens for multitasking, you can make do with either one of the two ports quite easily. If you are looking to duplicate screens, some modern TVs also have an HDMI out port which allows you to connect several TVs in parallel.
These ports allow you to attach as many TVs as you'd like with just one cable running from your laptop or computer. You don't need more than one port, either HDMI or DisplayPort.
For Windows 10 (and 11). Multitasking is fairly easy as you can choose for every new window to open on a new screen, making presentations feel like a breeze. You can keep your notes on your screen and project the rest on the bigger TV.
You CAN choose to run HDMI and DisplayPort simultaneously, though, if you have different resolution TVs. You will have to change the resolution settings for each screen manually for this.
We hope this clears up any confusion you may have had concerning the HDMI and DisplayPort output and has helped you make a suitable decision.