In this day and age, it feels like we can't get enough screens. Now, just having one monitor at our desk setup isn't enough. We need at least two, to spread all our windows and applications.
Moving away from our work spaces, we need to have a TV, a projector, a phone, and maybe another screen or two squeezed in there for good luck.
An HDMI splitter can be a helpful tool to make the most out of your screens. But will it work for a dual monitor?
Here's everything you need to know.
What is an HDMI Splitter?
An HDMI splitter duplicates a screen and sends it to multiple monitors. You can use a splitter for various devices.
The most helpful thing an HDMI splitter does is send audio and video from a video game console or TV cable box to two separate screens. That way, you can save money buying a separate device for a different monitor.
It also works well, sending content from a laptop to a TV or projector.
The best thing about HDMI splitters is that they are compact, affordable, and aren't limited to one use, so it's good to have one lying around if you're an avid projector user.
Do HDMI Splitters Work for Dual Monitors?
Unfortunately, you cannot use an HDMI splitter for a dual monitor. If you plug an HDMI splitter into a dual monitor, you will only duplicate the original monitor's content.
HDMI splitters are designed to send audio and video from a single screen to other screens. It cannot handle data from dual monitors. You also have to wonder, how would that work? Would both screens be shown on the monitors next to each other?
If you want to send one image to two monitors, that will work very well. You need to ensure that your HDMI splitter has two source ports so you can connect both monitors.
Can I Use an HDMI Splitter to Extend (not Duplicate) My Laptop Screen Across Two Monitors?
The short answer to this is no. HDMI technology is impressive, but it has its limits. A normal HDMI cable can extend screens from laptops if you switch off the mirroring effect, but it won't work when hooking up a TV to a projector.
An HDMI splitter can only duplicate information. It cannot extend a screen or provide a new desktop to drag windows to. This is typically why HDMI splitters are sold as an add-on to HDMI cables; you will usually need an HDMI cable more often than you will need an HDMI splitter.
How Do I Setup Dual Monitors with an HDMI Splitter?
You will need an HDMI adapter to set up dual monitors. An HDMI splitter cannot extend images, whereas an HDMI adapter can.
An HDMI adapter has two HDMI ports on one end and a single HDMI or USB-C port on the other. In many ways, it looks quite similar to an HDMI splitter.
Connect both monitors to the HDMI adapter with the appropriate HDMI cables. You can only connect one if that's all you have. Then, plug your computer into the other end of the adapter, and you should be good to go!
Recommended Products
Here are a few products to help you get the most out of your monitors, computer, TV, or projector.
HDMI Splitter
Sale
Last update on 2023-05-31 / Affiliate links / Images from Amazon Product Advertising API.
This HDMI splitter has great reviews and is very affordable. It has two HDMI ports so you can connect two monitors to it. Remember, HDMI splitters can only duplicate images, not extend them. This product supports an array of devices and will transmit HD audio and video extremely well.
HDMI Adapter
Sale
Last update on 2023-05-31 / Affiliate links / Images from Amazon Product Advertising API.
This HDMI adapter will extend video to multiple monitors. It has very good reviews and although it is more expensive than an HDMI splitter, it's still relatively affordable. Customers found this product easy to set up. It also works well carrying HD audio and video.
In Conclusion
HDMI cables, HDMI splitters, and HDMI adapters may all sound like very similar products, but they function quite differently. Extending an image and duplicating an image are two very different functions, so you should opt for the right product for you.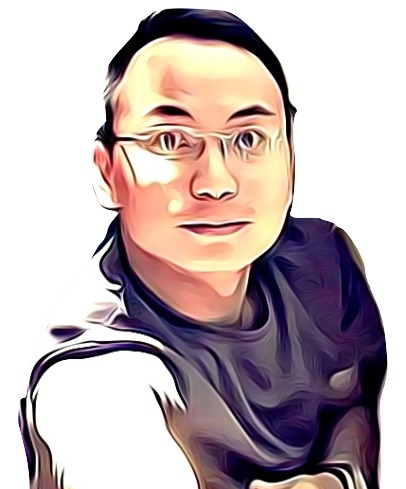 Vance is a dad, former software engineer, and tech lover. Knowing how a computer works becomes handy when he builds Pointer Clicker. His quest is to make tech more accessible for non-techie users. When not working with his team, you can find him caring for his son and gaming.