What To Know
Reconnect HDMI cables, try different ports or cables, and eliminate intermediary devices to fix the Apple TV "no signal" error, as loose connections or incompatible cables can cause issues.
Aligning the resolution of your Apple TV with your smart TV, updating your TV's firmware, or considering a factory reset may also resolve the "no signal" message.
If all else fails, contact Apple Support for assistance with your "no signal" issue, which may involve serial number verification and potentially visiting a local Apple store.
Experiencing a "no signal" message on your Apple TV can be a perplexing hiccup, disrupting your entertainment plans.
This concise guide is engineered to demystify this common glitch, offering a series of tested solutions from our tech team's playbook and verified fixes from various user forums.
1. Initial Methods to Try
As mentioned above, the "no signal message" when you power on your Apple TV is common. Apple, therefore, recommends a list of to-dos to rectify the situation.
a. Unplug the HDMI cable from both sides and put it back in. Maybe the cable was plugged in loose. If that doesn't help, try another cable.
Buy one that complements the port. Although different HDMI cables work across all HDMI versions, it's recommended to use one that best suits the port standard.
In other words, plug a Premium High-Speed cord for HDMI 2.0. For HDMI 2.1, consider an Ultra High-Speed cable, like this Anker Ultra High-Speed HDMI Cord or Monoprice Braided Ultra High-Speed Cable .
Since HDMI cables are backward-compatible, you can use the "ultra-high-speed" cables with HDMI 2.0 ports.
b. Unplug and replug your Apple TV and smart TV. This common troubleshooting step helps reset the connection between the devices and eliminate glitches (if any) hampering the link.
In technical terms, unplugging and replugging the cables break and reset the HDMI/HDCP handshake, a process used to establish the connection. This handshake process could sometimes fail or get interrupted, causing the "no signal" on-screen prompt.
c. Consider plugging your Apple TV into another HDMI port. Perhaps, the first port used was broken.
There may also be bandwidth limitations, which could be set right by changing ports.
d. If you use an intermediary device such as an HDMI switch, cut it out. Establish a direct connection between your TV and Apple TV instead.
If the signal is restored, try adding the accessory device. If there's a loss in signal again, the bridge device is the culprit. Again, the HDCP handshake issue could be at the root.
2. Try Plugging the Other HDMI Source Device Into Your Smart TV
Check if connecting your smart TV with another device capable of an HDMI connection with the same cable works.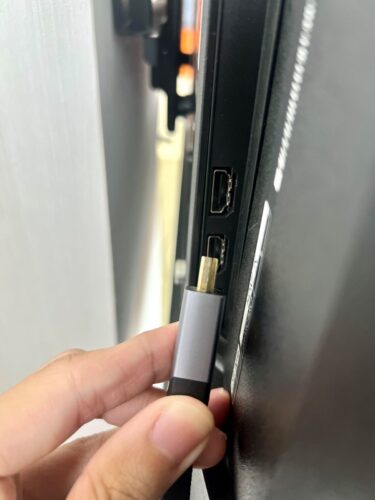 For example, connect your smart TV to your laptop using the same HDMI cord. If the link is established, the HDMI port on your Apple TV is probably the issue, or the Apple TV itself could be defective.
Take the device to Apple to confirm its condition. If it's proven flawed, get it fixed or replaced. If the product is under Apple warranty, it will cost you nothing.
3. Change Your Apple TV's Resolution Until It Matches Your Smart TV
If there's a mismatch in resolution between your TV and Apple TV, the "no signal" issue could be an outcome.
The Apple device could transmit a signal that your TV cannot process, resulting in the "no signal" text or a black screen.
If the Apple TV logo appears, but there's no signal, it's probably due to your smart TV and Apple TV's resolutions not matching.
Align the resolutions of the two devices. Here are the steps:
1. Press and continue to press the Volume Down and Back buttons on your Apple TV remote for six seconds.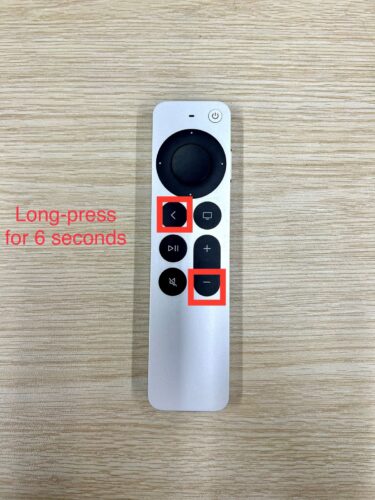 (Some Apple TV devices could employ another set of buttons, such as Menu and Up or Menu with Volume Down, for the same task. )
2. Release the buttons and see the Apple TV switching to another resolution by itself every 20 seconds.
3. Press OK to select the resolution matching your TV (when you finally see something on the screen) or hit Cancel to abort.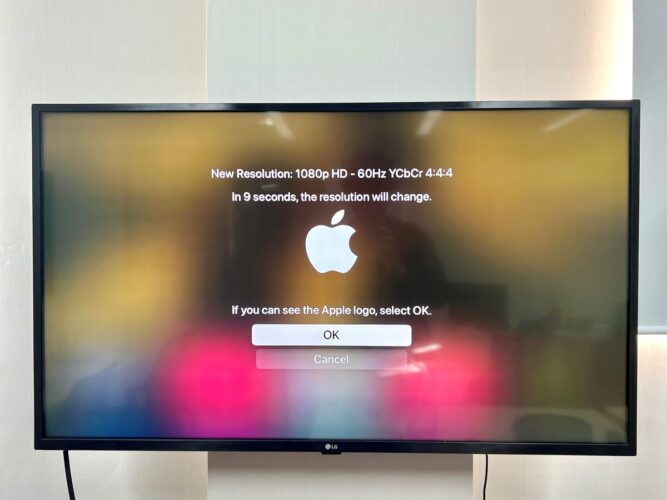 4. Continually Switch the Input on Your Smart TV
You can also fix this issue by switching between your TV and Apple TV's input.
Instead of unplugging the Apple TV and plugging it back in, try switching to another input on your TV and back to the Apple TV.
That shift could induce a power cycle and a new handshake, or your TV could try to create a new link with the Apple TV, which may settle the "no signal" problem. Use your TV remote control to switch between the different input sources.
Note that this may be the least reliable method and most likely not work, but it's also the easiest fix of them all. So, give it a try.
5. Remove Your AV Receiver
As mentioned earlier, if there are intermediaries between your TV and Apple TV, they could be causing the problem.
An AV receiver is commonly used between devices since it is a centralized hub that lets you connect several video and audio devices to your TV—for example, Blu-ray players, cable boxes, game consoles, Apple TV, etc.
Although an AVR is a highly convenient machine, it could also be problematic at times—for instance, it may cause the aforementioned HDMI handshake problem.
Just take the receiver out of the picture and connect your TV and Apple TV directly.
Note that a mismatch in feature sets or capabilities could cause problems even if the AVR is not faulty—for instance, if the Apple TV supports 4K, but the receiver is not HDR-compatible.
Again, this is because the non-HDR receiver cannot comprehend the HDR signals your Apple TV sends.
If you'd not like to ditch the AVR but also want it to process your Apple TV's 4K HDR messages, look at an HDR that can do the job. The Sony STRDH590 , Yamaha RX-V385 , and Denon AVR-S960H are excellent choices.
6. Update Your Smart TV's Firmware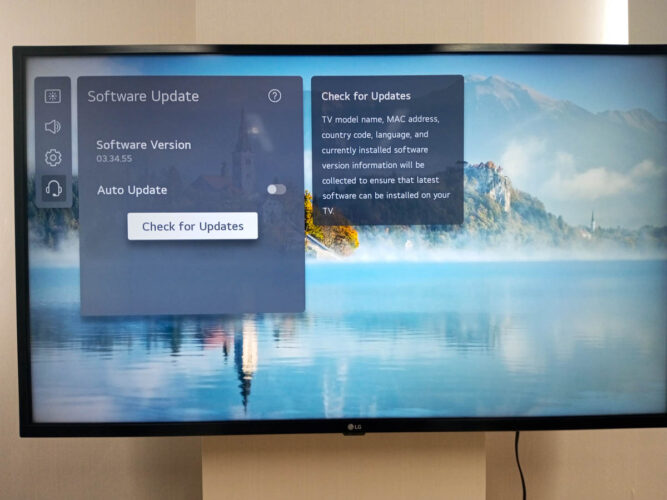 Update your TV firmware. An outdated or buggy software could be at the core of your Apple TV "no signal" problem, and updating your TV's OS could fix the issue.
The software update instructions may vary with the TV brand. We've already listed the steps for popular TV brands (Samsung, LG, Vizio, and Sony) in different articles.
Click the links above to learn more.
7. Factory Reset Your Smart TV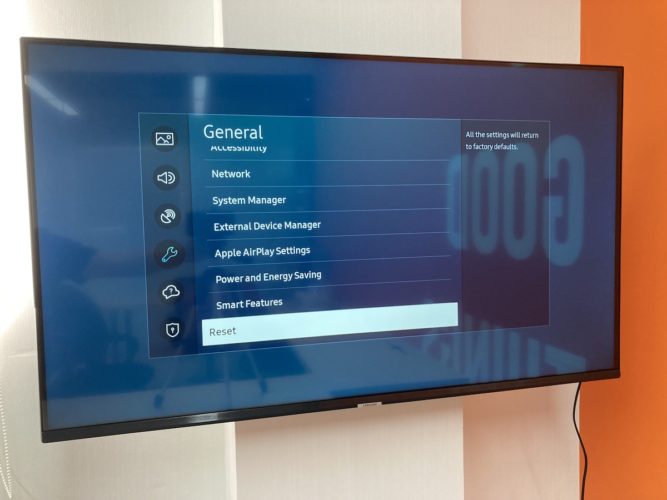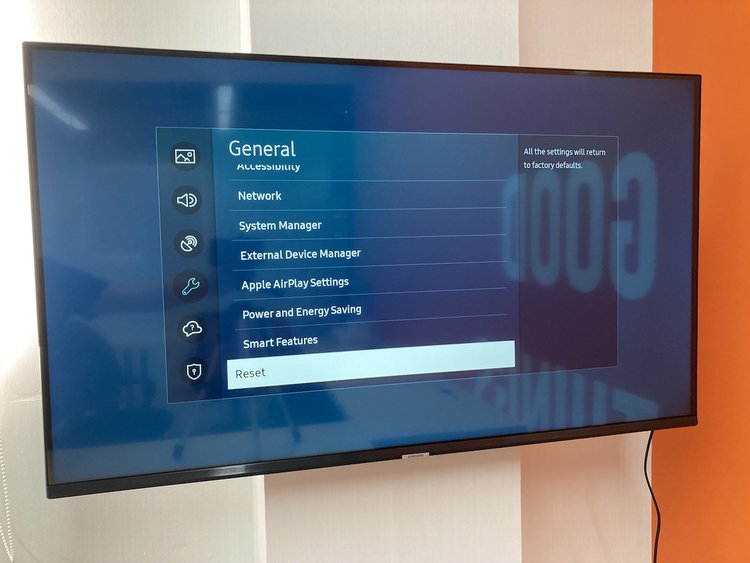 A factory reset is a reboot on steroids or a complete software overhaul. We've thrown light on how to factory-reset different models of TVs already too. Click the links to know more: Samsung, LG, Vizio, and Sony.
8. Contact Apple Support Center
If none of the workarounds above work, let Apple know.
You can call 1-800-275-2273 if you live in the U.S. If you live outside, check your options. Keep your Apple TV device's serial number handy when you get in touch to help with device identification.
Check your Apple TV box or device for the serial number. Another method is to find the device's software settings, which, unfortunately, is not an option here.
You can also chat with the customer support team at getsupport.apple.com. Besides your serial number, you'll also need your Apple ID to sign into chat.
Visit a local Apple store with your device. Head to apple.com/retail to locate an Apple store or an Apple-authorized outlet. You can search for a store by entering your city/town name or zip code.
Choose the store and schedule an appointment online, selecting the available date and time options.
You can also ping Apple on Twitter at AppleSupport. Apple's available for support on Twitter from 5 am to 8 pm. Apple Customer Support is also available through the Apple Support app.
The app offers DIY guides and articles, besides directing you to the nearest repair and return locations and other ways to get in touch with Apple support.
Conclusion
When using your Apple TV, the "no signal" error message is no doubt annoying, but it's not the death knell some might assume. And it's not a rare issue, either.
Unfortunately, there's no definite cause for the problem, and therefore, no specific solution. You might have to resort to multiple things before being able to set things right.
And if the above fixes don't do anything, there's always Apple support. Most likely, you should be able to resolve the problem yourself.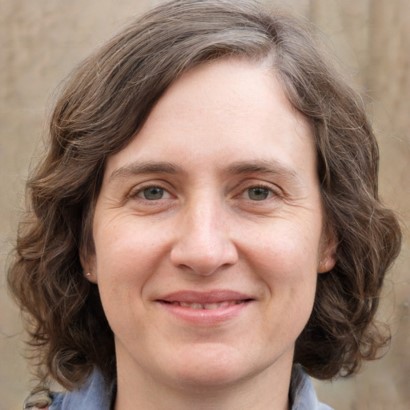 Catherine Tramell has been covering technology as a freelance writer for over a decade. She has been writing for Pointer Clicker for over a year, further expanding her expertise as a tech columnist. Catherine likes spending time with her family and friends and her pastimes are reading books and news articles.