Imagine settling into your couch one moment, eager to enjoy content from a new TV app you're finally ready to explore. The next moment, you realize you can't download the app on your Samsung TV.
The first thought that pops into your head is, "Why?" Luckily, we've got answers!
Several issues can stop an app from downloading onto your Samsung TV. These issues include incompatibility, outdated TV software, poor network connection, and temporary technical glitches.
Want to get to the root of the problem and download your desired app? This article explains the issues listed above and provides solutions to each of them. Let's go!
Why is My Samsung TV Unable To Install Apps?
Your Samsung smart TV refusing to download an app indicates an underlying issue. If you have the right guide, you can fix the possible issues easily.
Below are the possible issues and step-by-step guides to fixing them.
1. Compatibility Factors
If your TV won't download an app, the first thing to do is check if it's a compatibility issue. Some TV brands and certain Samsung models do not support specific TV apps. The apps may appear on the TV's app store, but they won't install on the TV.
First, try downloading another app from the store. If other apps download without issues, then your Samsung TV is just not compatible with the app you want.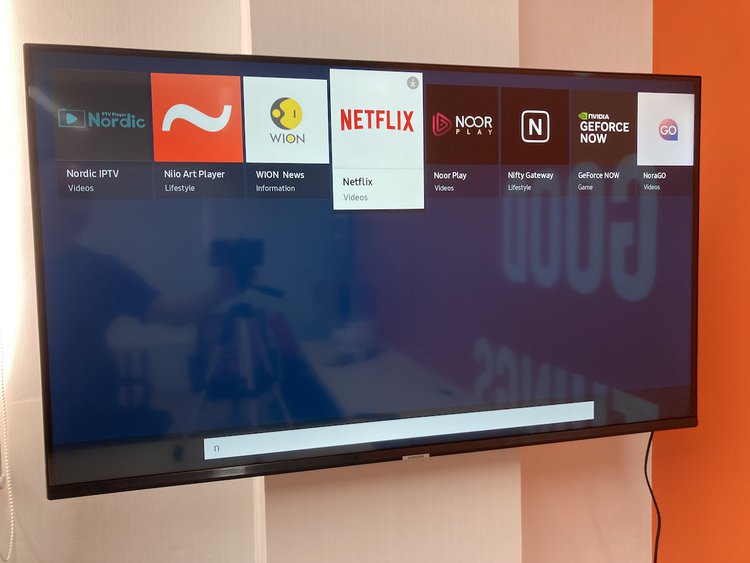 However, if the other apps also refuse to download, it is not a compatibility issue. You can move on to other troubleshooting options.
Here are a few instances where compatibility factors come into play:
2. Network Issues
Smart TVs need an internet connection to surf the web, stream media online, and download apps to your TV.
If the internet connection on your network is poor or your Samsung TV disconnects from the network, you won't be able to download any apps to your TV.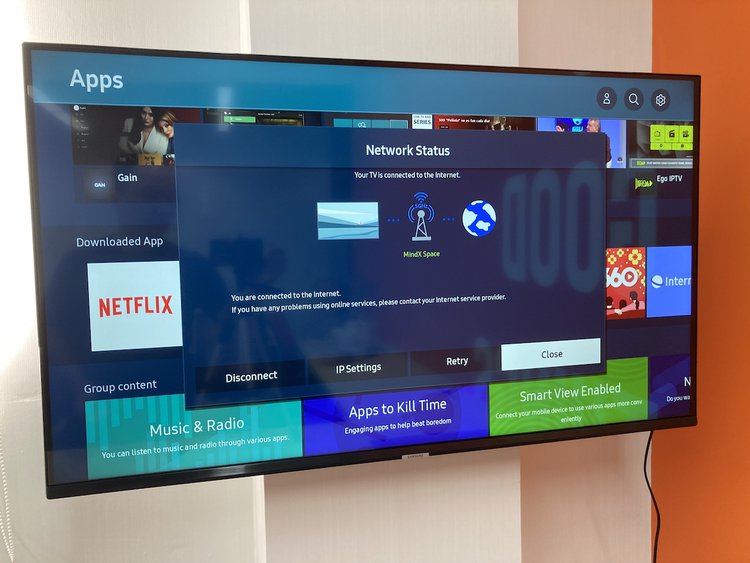 Want to ensure that your Samsung TV is connected to a reliable internet network? Go to Smart Settings and select the Wi-Fi tab.
You'll find a text under Network saying, "Connected and secured." If you don't find this, your internet connection has failed.
Below are a few ways to fix network issues:
Restart your router
If there's a minor technical glitch or bug messing with the internet connection on your router, a simple restart will fix it.
Turn off the router and unplug it from the power outlet. Let it sit for (at least) 30 seconds while the power drains out, then plug it back in and turn it on.
Move your router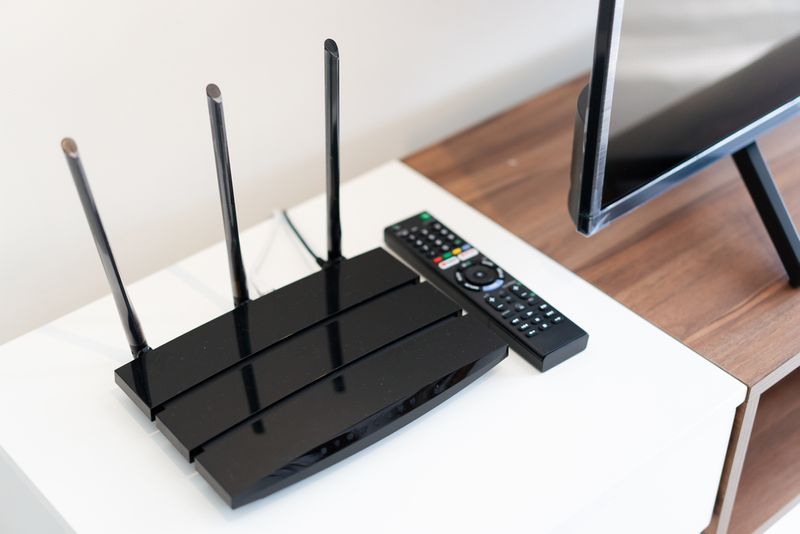 Issues with internet connectivity can arise when your Samsung TV and WiFi router are too far apart. If the router's signal strength is low around the TV, the internet data rate will also be low and the connection will be unstable.
Ensure your Samsung TV and router are within 15 feet of each other to maintain optimal network conditions.
Reset the network
A network reset is another way to fix minor glitches. You have to go to Network Settings on your TV and forget the router's WiFi network.
Go to Settings > General > Network > Network Settings. Find the name of your WiFi network and choose the Forget option.
After this, input the password again to reconnect to the network.
3. TV Technical Glitch
A temporary glitch or bug may affect your Samsung TV or (specifically) the App Store application, preventing it from downloading and installing apps. Below are three possible solutions to this issue.
Reset App Store (Smart Hub)
You can fix a minor glitch in the App Store app with a Smart Hub reset. Follow the steps outlined below:
Find and press the Home button on your remote to show the Smart Hub.
Navigate to the Settings ⚙️ icon and hit Enter.
Go to Support > Device Care > Self Diagnosis.
Choose Reset Smart Hub from the options.
Enter the PIN (0000 is the default PIN for Samsung TVs).
Smart Hub will restart and log out user accounts across all your TV apps.
Follow the on-screen prompts to set up your TV and log into your Samsung account again.
Open the App Store app and try downloading your apps again.
Note: The steps to reset Smart Hub on your Samsung TV model may be a bit different depending on what year it was released.
Restart Samsung TV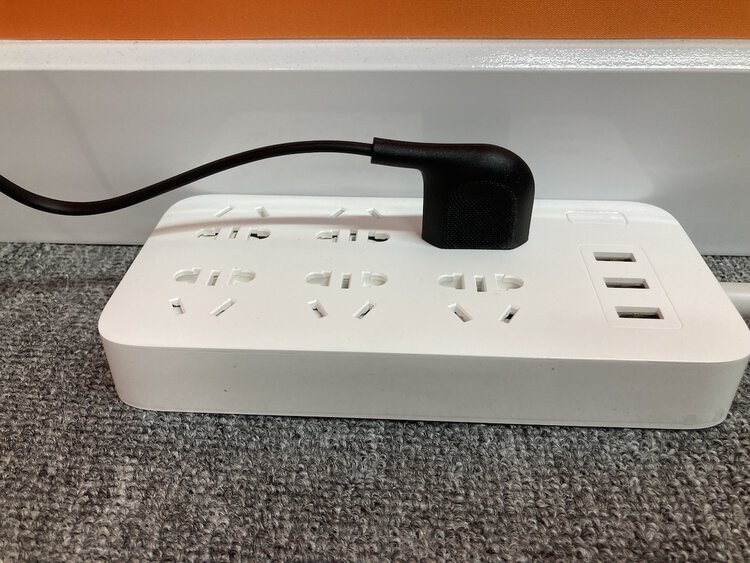 A restart (or power cycle) can fix minor glitches and bugs. Below are steps to perform a power cycle on your TV.
Use your remote to switch the TV Off.
Unplug the TV from the power outlet.
Let it sit for a few seconds to drain any remnant power from the TV.
Plug the TV back in and power it on.
Factory reset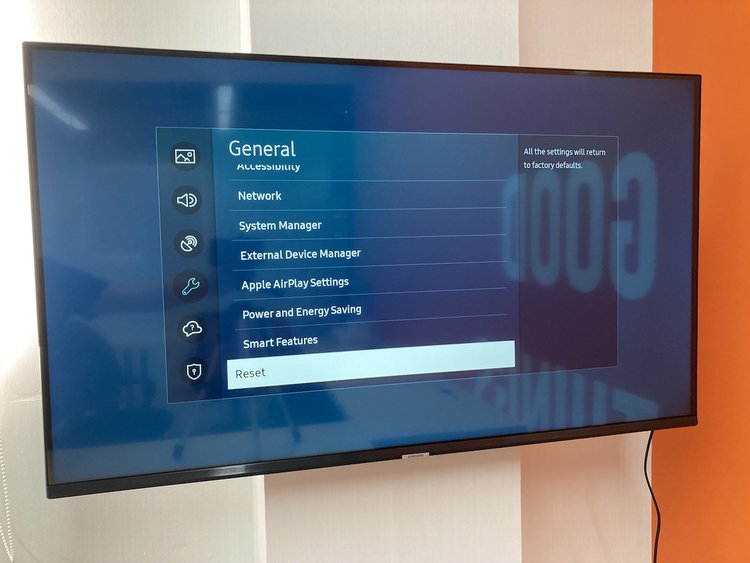 A factory reset (hard reset) rids the TV of stubborn system bugs that a restart couldn't fix. It will delete all data and personalized settings from the TV's memory.
Follow the easy steps below to perform a TV factory reset.
Navigate to the Settings ⚙️ menu.
Open General, and choose Reset.
A prompt will pop up, asking for your pin. Input the pin (default pin is 0000).
Select OK to proceed with the reset.
4. Outdated System Software
Software updates contain bug fixes and enhancements, yes. However, this is not the only reason to update your TV software.
Apps on the App Store roll out updates often, and newer app versions may be unable to interact with outdated TV software. This incompatibility can prevent your Samsung TV from downloading an app.
In this case, you only need to update your TV software. You can also change the settings to activate automatic updates.
Steps to update your Samsung TV software (firmware):
Different methods to keep your Samsung TV's firmware up to date | Samsung US
Turn on the TV and connect it to your WiFi network.
Go to the Settings ⚙️ menu.
Select Support > Software Update.
Click on Check for Updates and wait while the system searches for updates.
If there is an available update, click on Update Now.
Allow your TV to finish the installation. It will restart to activate the new update.
Note: Instead of the "Update Now" option, you can select "Auto Update" to activate automatic system updates.
FAQs
1. Can I Install Apps Not in The Store on My Samsung TV?
No, you can't. There is no way to sideload apps to Samsung smart TVs.
The only alternative is to plug in a streaming device whose platform supports the app that you want.
2. Can I Add Apps to My Samsung Smart TV Without Opening The App Store?
If you can't access the App Store application on your Samsung TV, you can still add apps to it directly from the Apps menu on the home screen.
Use the Search ? option on the screen to find the app you want and install it. However, you can only find apps that are available on the Samsung app store.
Conclusion
Finally, if you're having trouble downloading apps on your Samsung TV, remember that there are several possible underlying issues. This article explains each of them and outlines solutions.
Follow our guides to troubleshoot your TV and download your desired app. If you've tried everything and still can't download the app, contact Samsung support for further assistance.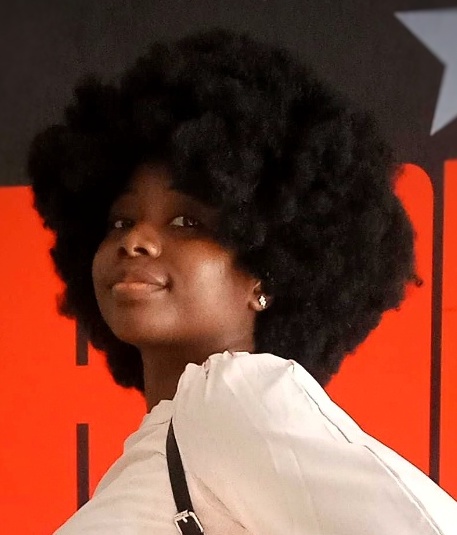 Gabriella 'Diogo is a content writer with a vested interest in tech hardware and equipment. She shares her knowledge and processes in an easy-to-grasp, lighthearted style. When she's not testing or researching device performance, you'll find her writing short stories or rewatching episodes of her favorite sitcoms.