There is nothing more frustrating than cooking a fresh batch of popcorn, grabbing a warm blanket, and settling on a squishy beanbag only to find your Optoma projector "flipping out."
Now you're scratching your head in confusion because you've been taking good care of your projector. You're always keeping it dust-free and stored safely.
So, why can't it detect the source? And what can you do to fix the issue?
Don't worry. We'll give you the common reasons why your Optoma Projector is acting out and a few troubleshooting tips.
To learn more about this, keep reading!
Why Can't Your Optoma Projector Find the Source?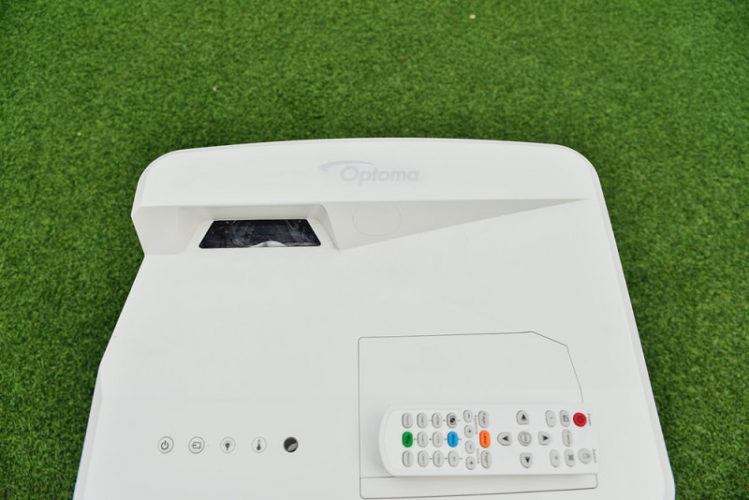 Connection issues are one of the most common problems projector users face. There are a few common reasons why this is happening, and we're here to talk about them.
Take a look:
Your HDMI cable is not plugged in properly
Your HDMI setting is turned "off"
Your source lock is on the wrong settings
Your HDMI cable needs to be replaced
Overheating
Dirt build-up
You need to replace your unit
We know these look like a lost cause, but there are a few quick fixes that you can easily do.
How to Fix the Optoma Projector Source Issue?
Now, let's talk about each of the common issues and the best ways to solve them:
Your HDMI cable is not plugged in properly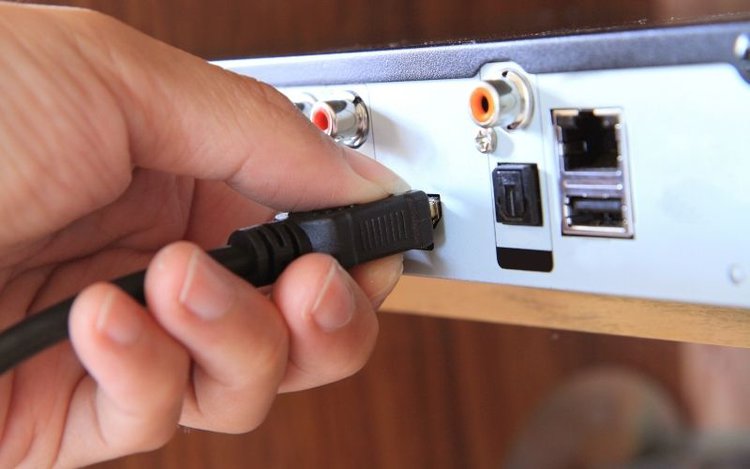 Your cable may have come loose while cleaning your unit or when you moved it to a new spot. Try checking if your cable is still connected to your projector. Don't forget to check if the cable is still connected to your TV/PC too.
Make sure to also check if you are using the correct HDMI cable and/or adapter to connect your source device to your Optoma projector.
Your HDMI settings are turned "off"
[SOLVED] No Signal Error from HDMI connections Samsung TV || HDMI ports "No Signal" on Samsung TV
Sometimes, we forget to turn on the HDMI option in our TVs, PCs, and laptops. If your projector can't find a source, check if you have the right settings activated.
If your settings are not set correctly, go into your monitor settings. Then configure your computer to output the video onto a second monitor.
If you do have it on, but your projector still can't find the source, check if your Optoma projector is set to seeking out an HDMI source.
You can do this by pressing the "source" button. By doing that, you can cycle through all the source settings available on your projector. Select the "HDMI" option.
Your "Source Lock" is on the wrong settings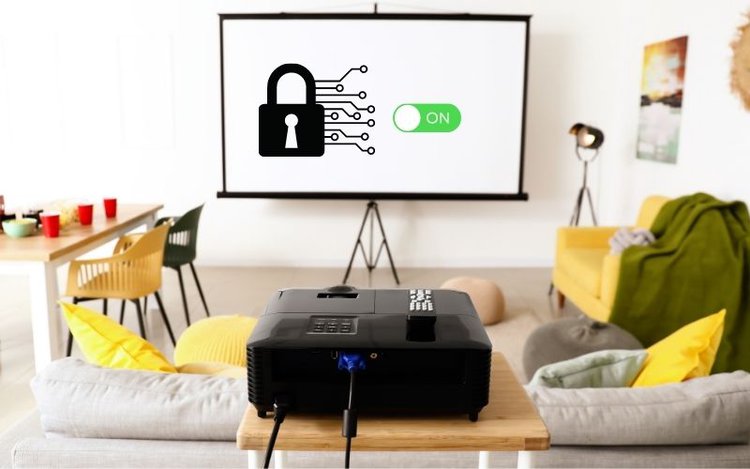 If your source lock is "ON," it will only detect the source set the last time it was in use. If it's not HDMI, that will cause your projector to keep seeking the source setting.
HDMI is the most popular setting people use to play their videos. If that's the source you're frequently using, it may be more convenient to put that as your source lock settings.
To do that, simply:
Turn on your projector
Go to the Menu
Look for the "source lock" settings in the "management" submenu
Choose the source option
Select "Source Lock" ON.
Your HDMI cable needs to be replaced
Perhaps you are using an old HDMI cable. While we know that HDMI cables were created to last throughout the years, there will come a day when they will need to be replaced.
Try plugging your HDMI cable into another device to determine whether or not you need to replace your cable. If it's not working, it's time to switch to a new HDMI cable.
Overheating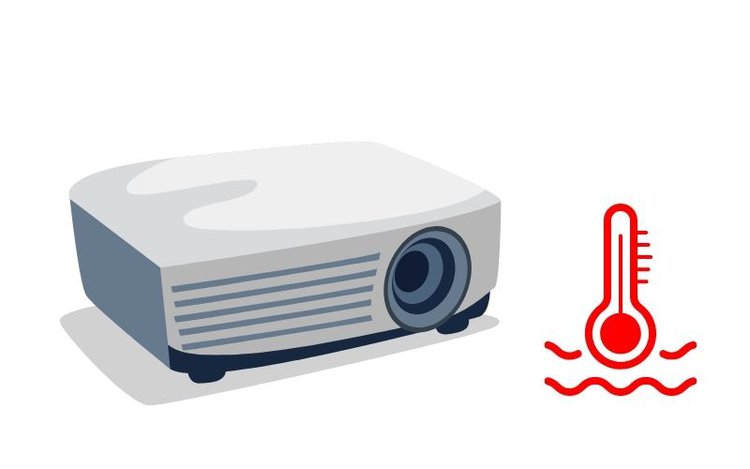 While Optoma made sure to use premium materials in creating their projectors, that doesn't mean that the device can't overheat when used for too long.
If this is the case, try giving your projector a break. Shut it down, and put it somewhere it can safely cool down. You can use it again after an hour or so of rest.
Dirt and dust build-up
Wiping down your Optoma projector every few months isn't enough to avoid dirt build-up. Optoma suggests that you vacuum the vents at least once a week to prevent build-up from forming.
You need to replace your unit
If you could not determine that neither your video source and HDMI cable were defective, then your projector may need to be replaced or repaired. Bring it to your closest Optoma service center for a consultation.
FAQs
We all know that using technology means we'll have to deal with troubleshooting once in a while. So here are a few FAQs that can help you if you ever get in a pinch. Let's get to it!
1/ No Image is Appearing On My Screen. How do I Fix It?
If this is the case, your projector's lamp may need some adjustments.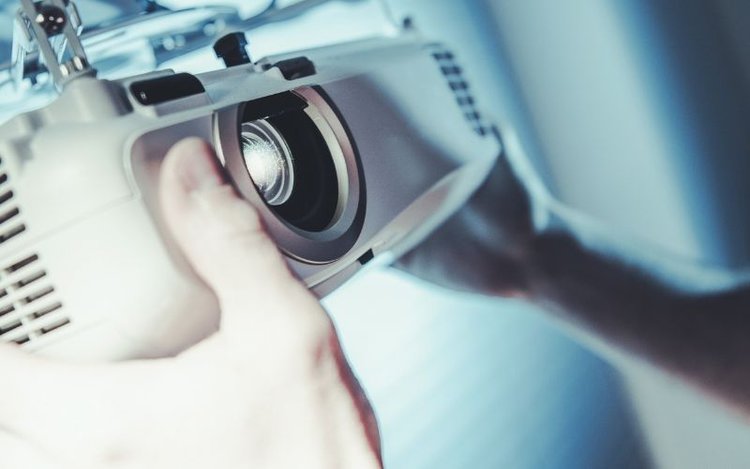 You can find your lamp adjustment procedure in your guide. Please refer to the Optoma unit guide you're using, as mistakes can lead to damaging your unit.
2/ The Image Displayed is Not "Square." How do I Change the Settings?
Keystone Correction Explained! | Projector 2 Min Tips
Your projected image may be "keystoning." Here's how to fix that:
Go to Menu
Locate "keystone" under the "image I" sub-menu
Select "keystone"
Use the left and right buttons to adjust the keystone image. Keep toggling until the image displayed is square.
3/ Why did My Optoma Projector Suddenly Stop and Shut Down?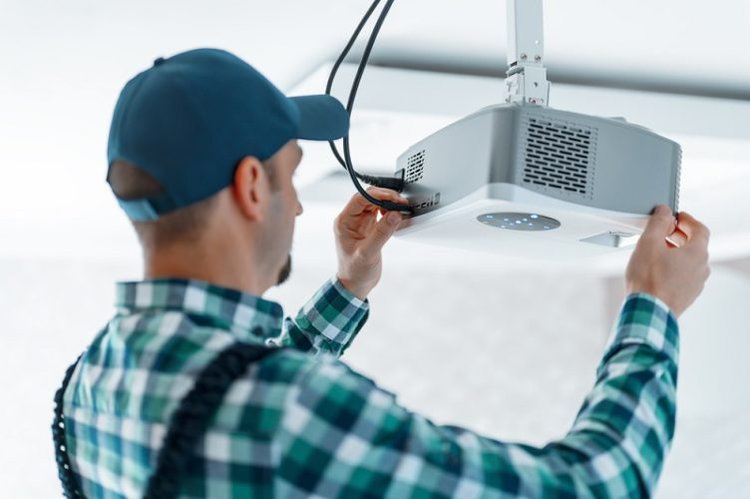 If your projector suddenly shuts down without warning, it could be that:
Your unit has overheated
Your unit's fans have stopped working
There is dirt or dust build-up inside your unit
You need to adjust the cord connecting your projector to your PC or video source.
You need to get your projector repaired or replaced
Conclusion
Well, that was a long read! We understand your frustration, but you will have to do a few tests to determine the cause of your projector's problem.
Just try out the tips we gave above. More often than not, you will just have to reboot your projector or your video source to get things going.
Don't be afraid to share your own tips and tricks in the comments section below. Good luck!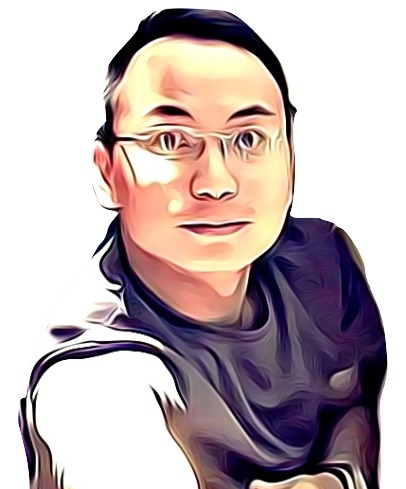 Vance is a dad, former software engineer, and tech lover. Knowing how a computer works becomes handy when he builds Pointer Clicker. His quest is to make tech more accessible for non-techie users. When not working with his team, you can find him caring for his son and gaming.