Tips & Tricks
Check for built-in speakers or connect an external speaker via Bluetooth or wired connection, adjusting the projector's audio settings accordingly.
Replace a faulty HDMI cable with a new one and ensure proper connection; reboot your projector if problems persist.
Adjust audio settings on your input device and projector, ensuring compatibility and correct output selection, and update or restart apps or devices if necessary.
Experiencing silent films unexpectedly?
This article swiftly addresses the common headache when your projector's sound goes awry, especially via HDMI.
Dive in for solutions that span from tech team insights to user-verified fixes, ensuring your audio is as clear as your display.
Causes
1. Your Projector Doesn't Have a Built-in Speaker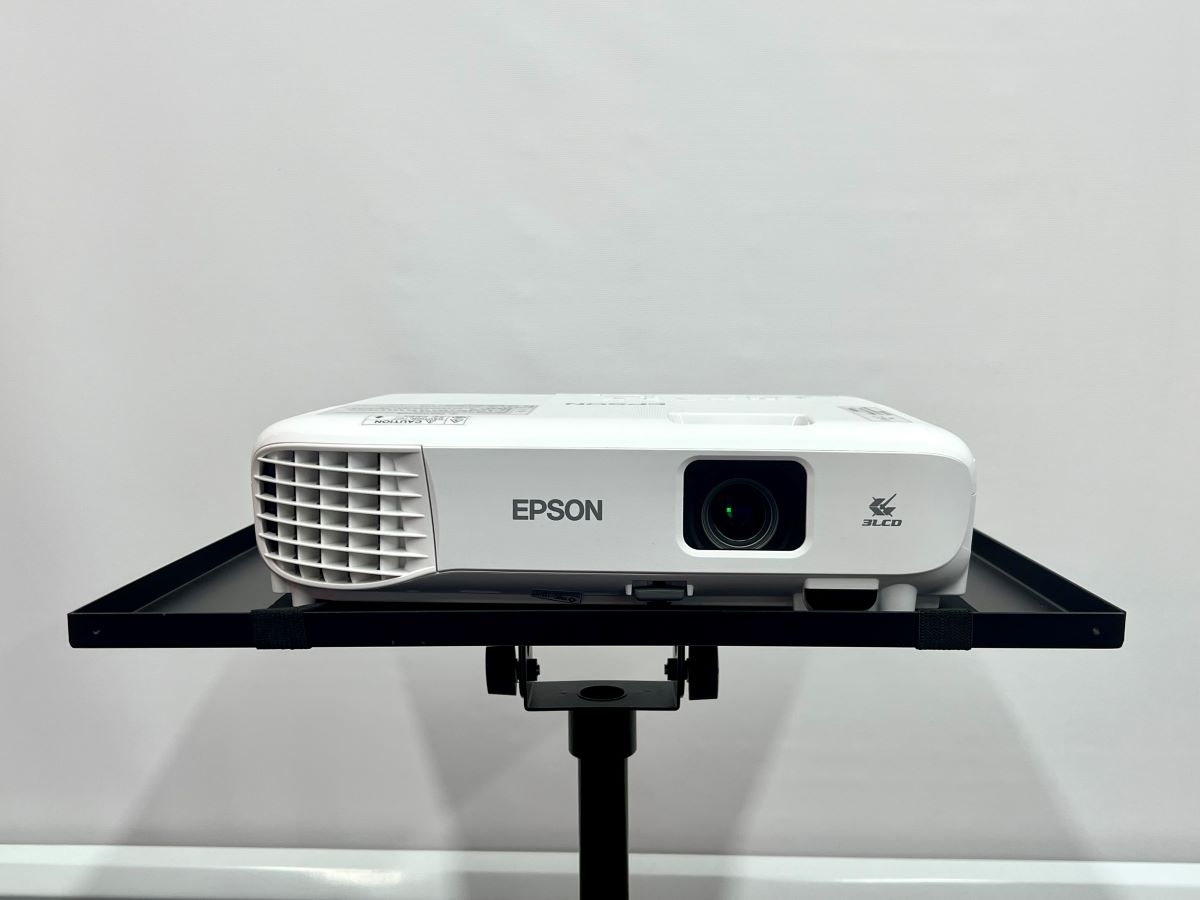 Some projectors, like JVC units, don't feature built-in speakers. This is often the case for high-quality projectors since users will usually want to connect their own external speakers to them to ensure they have the best sound output possible.
Some older projectors may also not have built-in speakers since it was not a common practice to include them in the past.
However, most modern projectors have built-in speakers that can work independently of an external speaker. That said, some speakers' sound output may be low quality, while others will feature advanced audio systems.
So, if your projector is not playing sound, the first thing you should check is if it has a built-in speaker. If you can't tell if it has a built-in speaker by looking at it, consult its user manual to see if it mentions anything about a built-in speaker or sound system.
2. Your HDMI Cable Is Faulty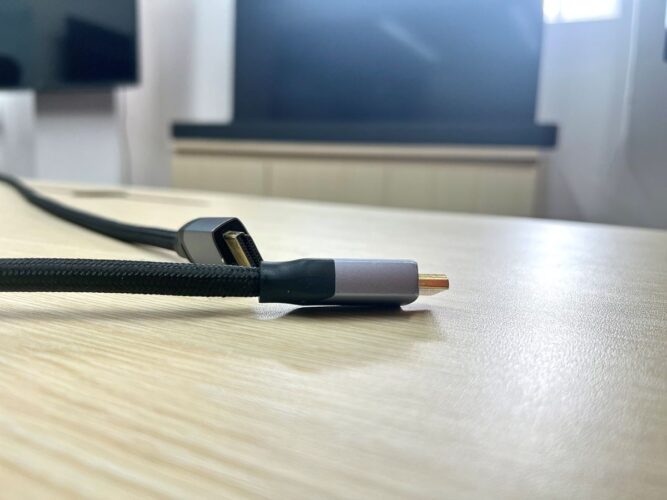 If your projector does have a built-in speaker or is already connected to an external speaker, then there may be something wrong with its HDMI cable.
Faulty HDMI cables can cause discrepancies in the sound output, preventing your source device's audio from playing from the projector's speakers.
Check if your HDMI cable or ports are damaged and consider the cable's age since they tend to degenerate over time.
To learn more about how to tell if your HDMI cable is faulty, check out our article ​​10 Faulty HDMI Cable/Port Symptoms.
3. Wrong Settings for Input & Output Sources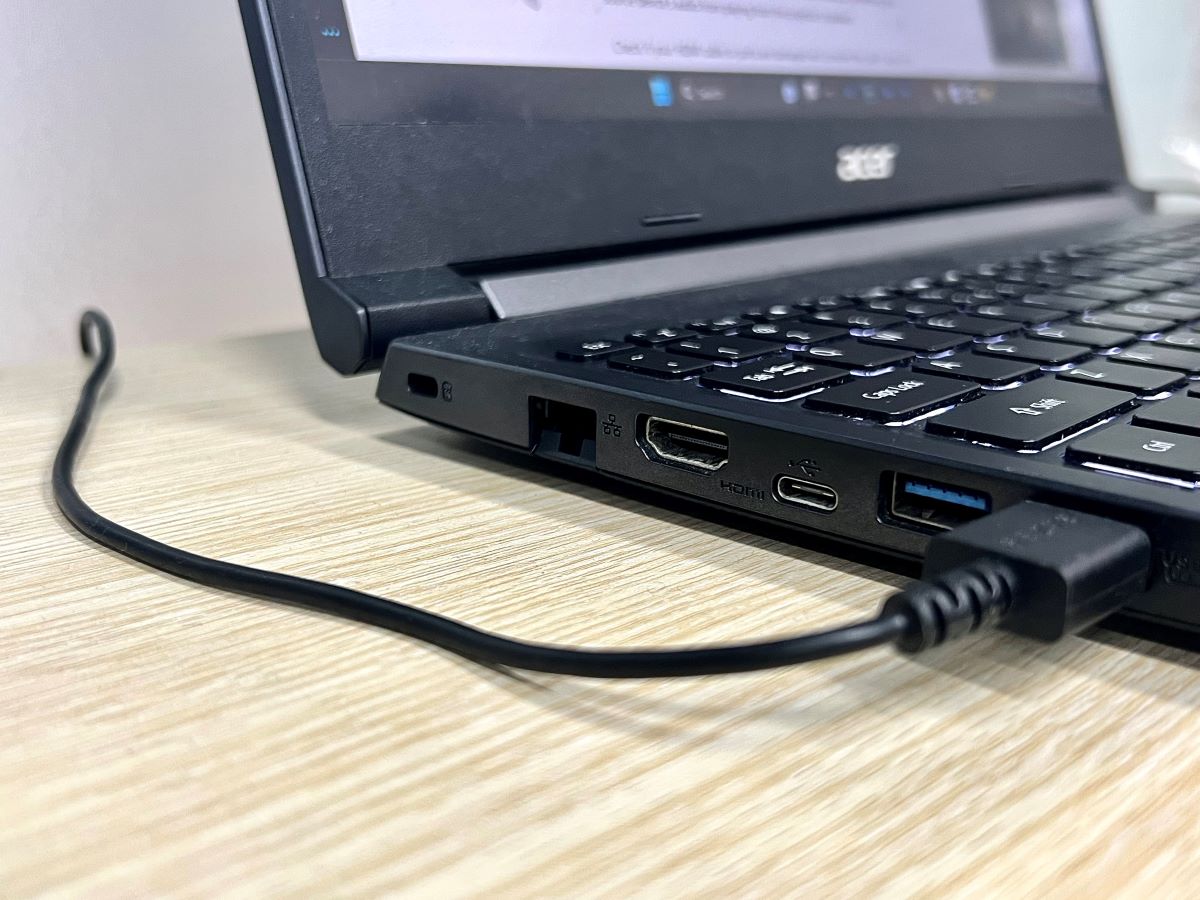 When connecting new source devices (e.g. laptop, console, phone) to your projector, you may have forgotten to adjust the input or output settings, preventing your projector from showing the source's display and playing its audio.
If you're using an external speaker, you may have also forgotten to set the audio output (e.g. projector, speaker, soundbar) volume. In some cases, you may have even turned them off or completely forgotten to connect them to your projector.
4. You're Using a Video Cable/Adapter Only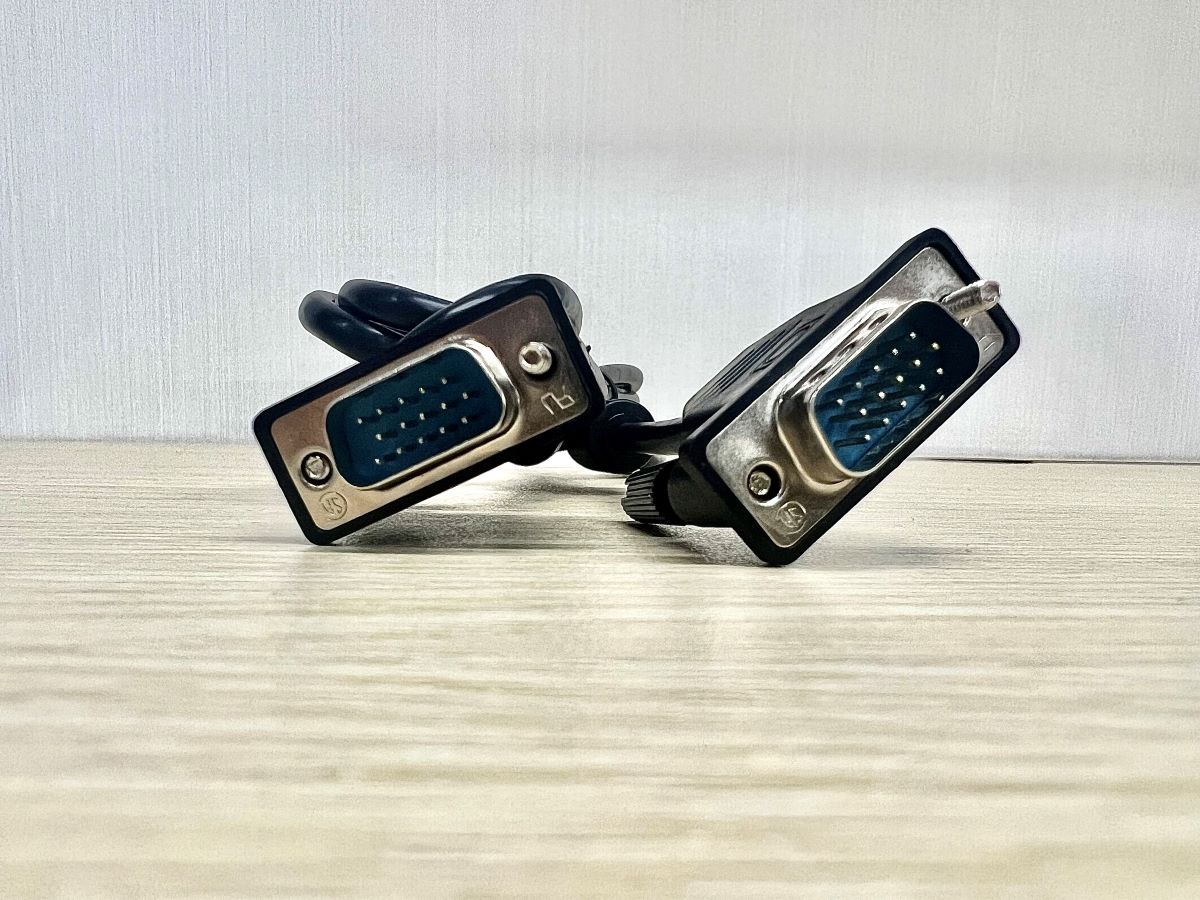 One of the other common culprits behind the absence of sound is the use of video cables or adapters that lack audio transmission capabilities.
Cables such as VGA, S-Video, or DVI solely transmit video signals, leaving the audio component unaffected.
Solutions
Now that we've discussed what could be preventing your projector from playing sound, it's time to figure out how to fix it.
Follow our solutions listed below to have your projector playing its source device's audio in no time!
1. Connect an External Speaker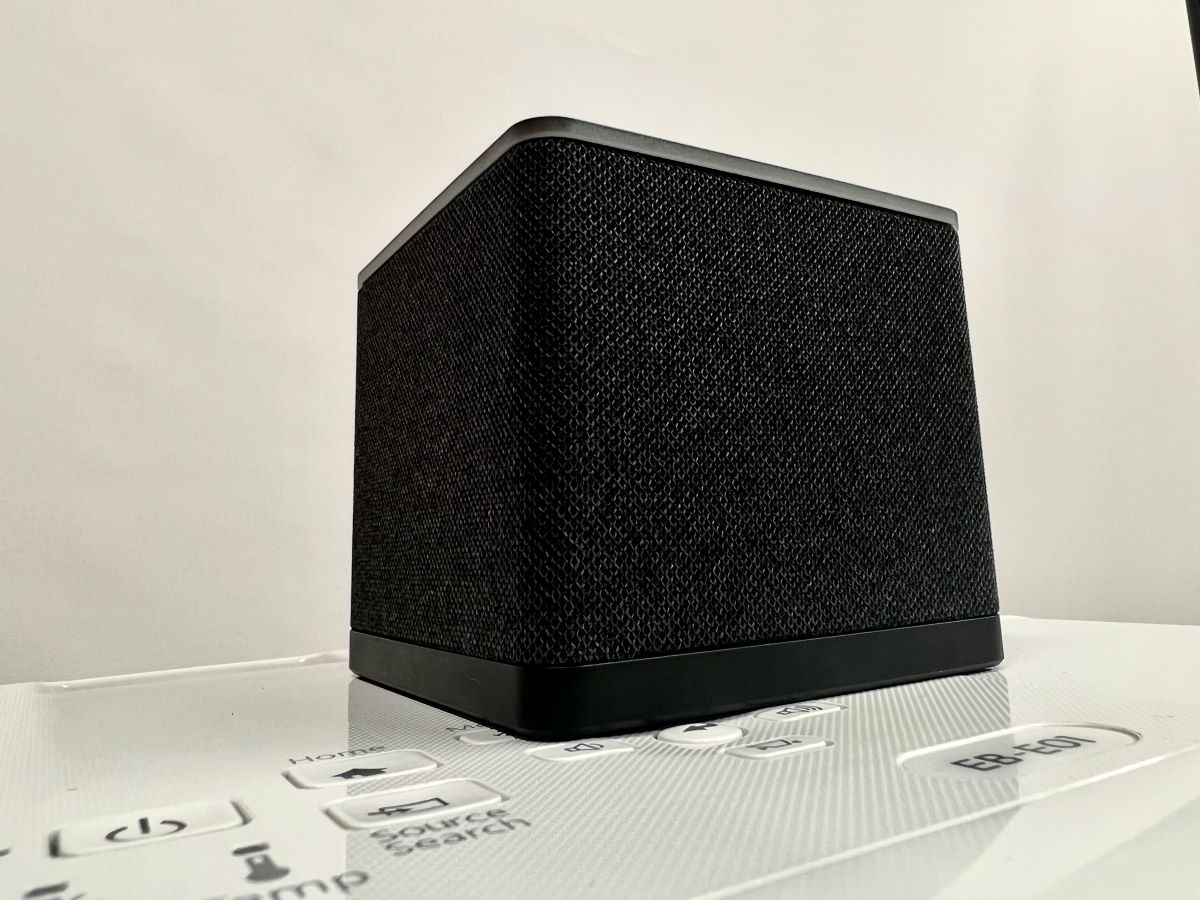 If you find that your projector does not have a built-in speaker, you will need to connect an external one. You can also connect an external speaker to units with built-in speakers as it will deactivate once your projector recognizes the external device.
There are two ways you can connect an external speaker to your projector: with Bluetooth or with a wired connection.
If your projector is Bluetooth-compatible and you're having difficulties connecting a Bluetooth speaker to it, consult both devices' user manuals. The speaker may need to be put into pairing mode to be made discoverable by the projector. You may also need to adjust the projector's sound output settings to receive Bluetooth input.
If you're still struggling to pair the devices after consulting their user manuals, you may need to reset them.
Either device may already have been paired to too many audio devices, making it impossible to pair it to another. Its Bluetooth capabilities may also have glitches, resulting in connectivity issues. So, consult their user manuals and reset them according to their instructions. Also, double-check that your Bluetooth speaker is charged.
If you've opted for a wired connection, you may need to change the projector's sound output from wireless to wired.
2. Get a New Compatible HDMI Cable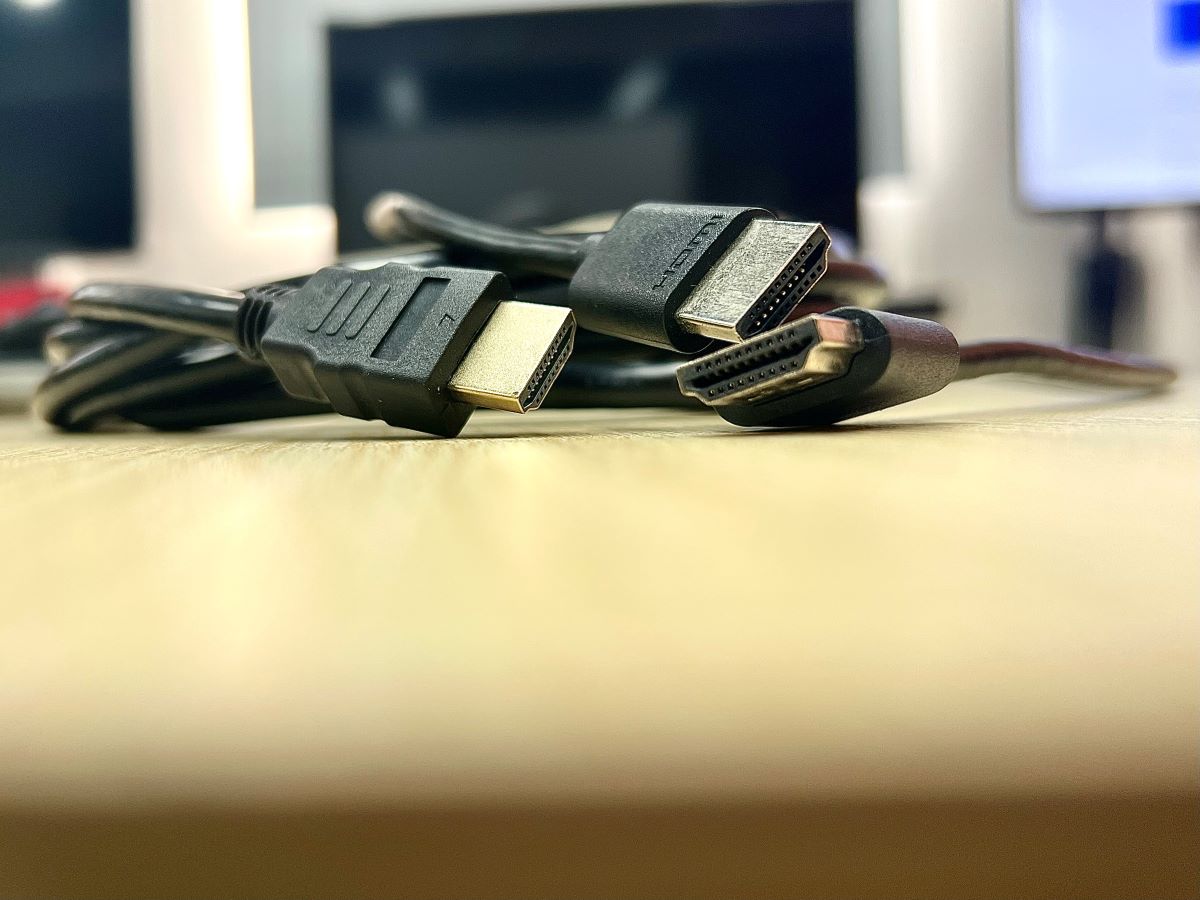 If you suspect that your HDMI cable may be causing these audio problems, it's best to replace it with a new one, like the TechDuck HDMI 2.1 Cable . You can also try using another HDMI cable that you already have lying around your house.
For the best results, turn off all of your devices before connecting them via your compatible HDMI cable. If you're still experiencing sound issues after connecting them, it's a good idea to reboot your projector and the connected device.
To reboot your projector, turn it off and wait for it to shut down until the cooling fans have stopped moving. Then, unplug it from its wall outlet for at least half an hour.
Once 30 minutes have elapsed, plug it back in and turn it back on.
If your projector still doesn't play audio after rebooting it, try the following solutions.
Use a different HDMI port. Some of your projector's ports may be faulty, resulting in connectivity problems. If your projector doesn't have another available HDMI port, consider using an adapter to connect your input source to another one of your unit's ports.
Try to adjust the two ends of the cable while turning on the volume as the ports or the cable's ends may come loose. If you find that this fixes the problem, consider using some electrical tape to hold the HDMI cable in place.
Switch to a different type of audio cable in case your input source doesn't have an HDMI port, as is the case for some Macbook models. You can also use an HDMI adapter if needed.
3. Adjust the Input & Output Devices and Their Audio Settings
If nothing is wrong with your projector's speakers or HDMI cables, you may need to adjust the input and output devices and their respective audio settings. This will ensure that your projector recognizes their input and plays their audio accordingly.
Solution #1: Set your projector's output to PCM on your input source (e.g. laptop, computer, etc.)
Solution #2: Press your projector remote's Source Search button to check the current input source and adjust it if needed. You may also use the projector's Source Search/Input button found on its control panel.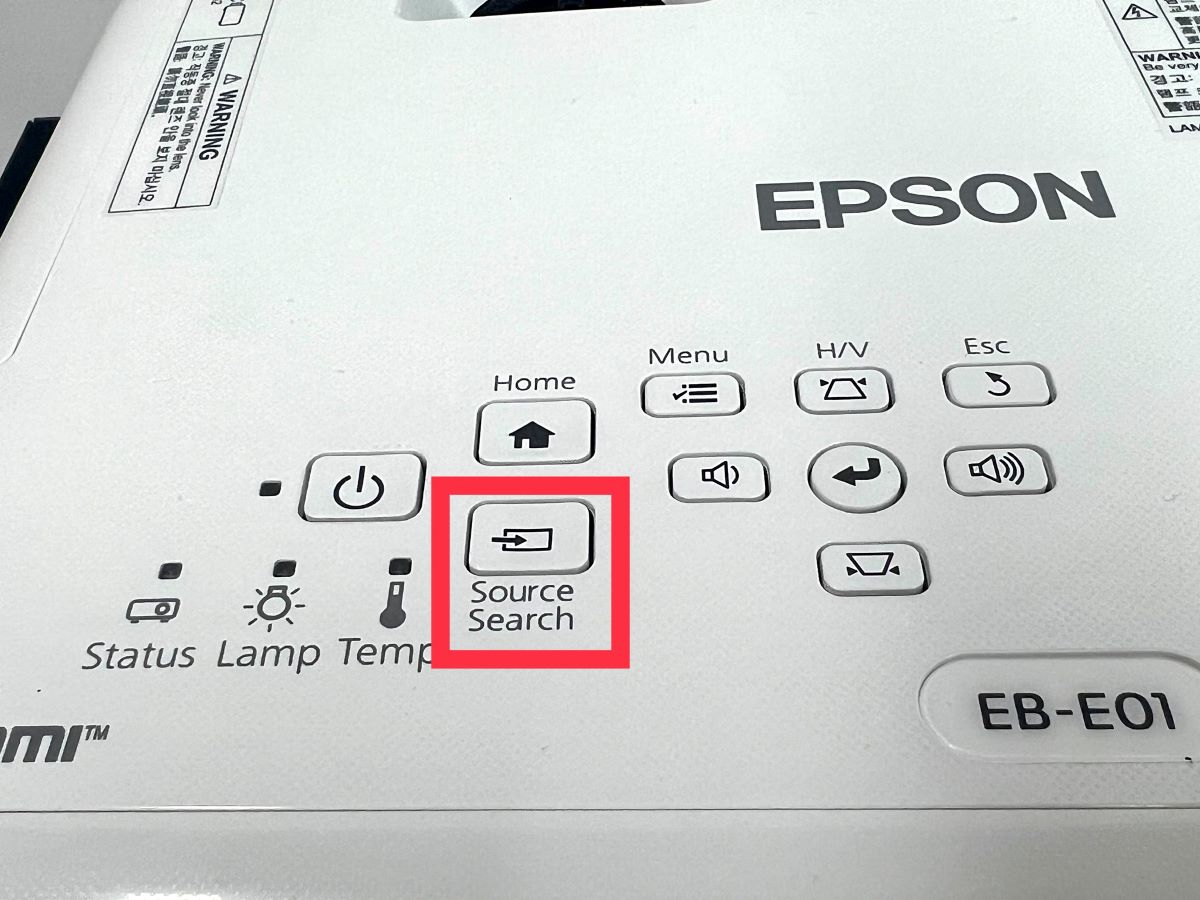 Solution #3: Ensure you have selected the correct audio output and haven't accidentally muted one or all of your connected input sources. If you're using an external receiver for your audio output (e.g., speaker, soundbar, sound system, etc.) and your projector for the video input, check that the receiver is turned on, powered (if applicable), and working properly.
Solution #4: Next, check if your projector is muted. To do this, press and hold the remote or control panel's A/V Mute button to resume the video and audio. Plugging and unplugging your projector can pause your unit's video and audio, so it's best to try this solution if the audio isn't working afterward.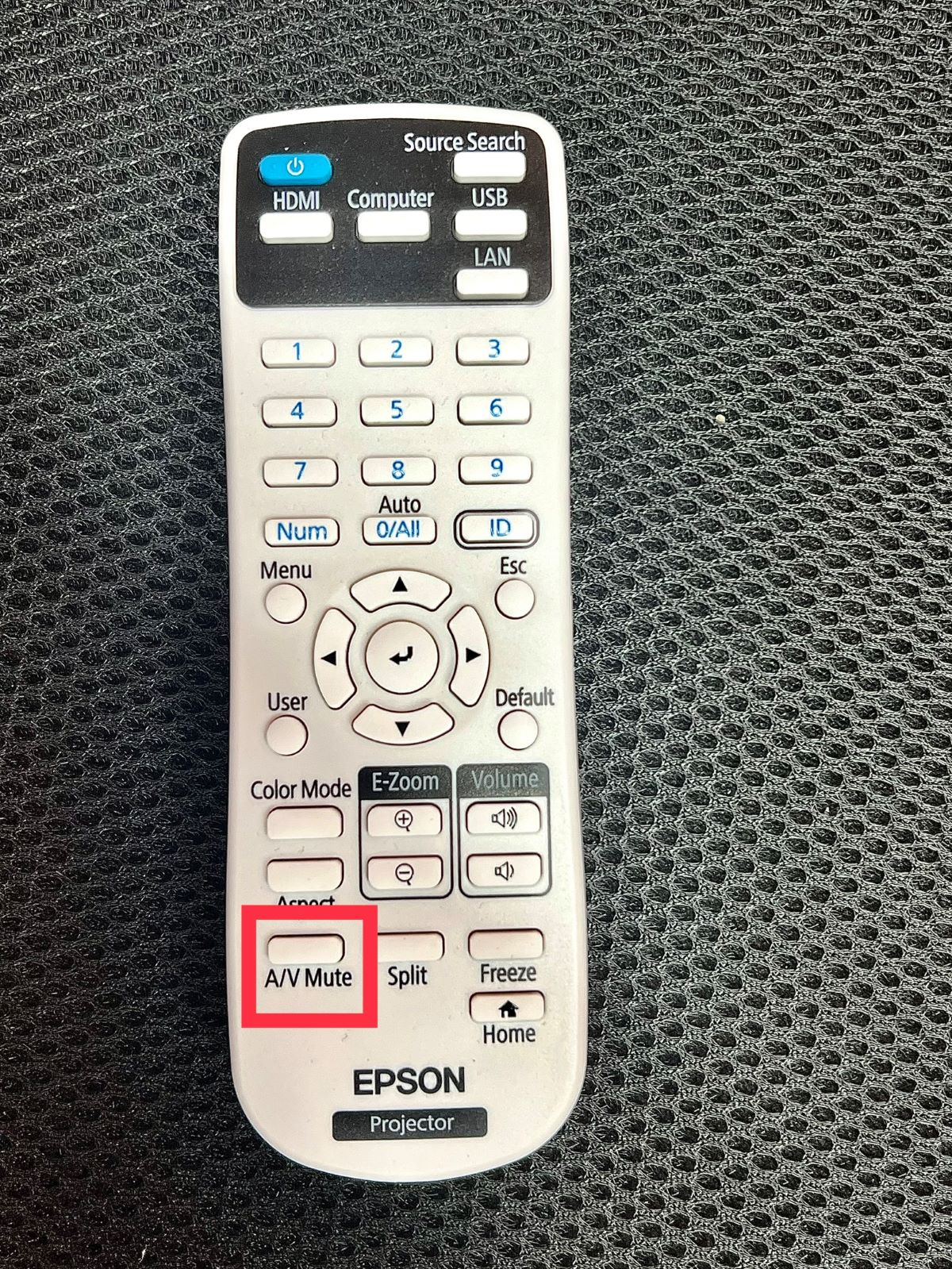 Solution #5: If you're using an app on a smart projector or have connected a streaming device like a Fire Stick or Roku, it's best to ensure it's updated. This process will vary depending on the projector or streaming stick model, so consult the user manual for specific instructions. On some models, you may be able to launch the app's settings and adjust the volume from there.
Finally, ensure the audio output settings of your HDMI output source connected to the wireless unit are set to 2ch LPCM (or two channels). Setting your output source to another channel, such as Dolby Digital – 5.1 or 7.1, will result in no sound being played since the device may not support higher audio formats.
If you're unsure of how to adjust your source device's audio output, consult the user manual or head to the manufacturer's official website. Many brands have specified support websites that include FAQs and all of their models' user manuals. So, if you can't find the physical manual at home, look for the virtual version there.
Once you've successfully adjusted the audio output settings, restart your projector.
4. Switch to Cables or Adapters that Come with Audio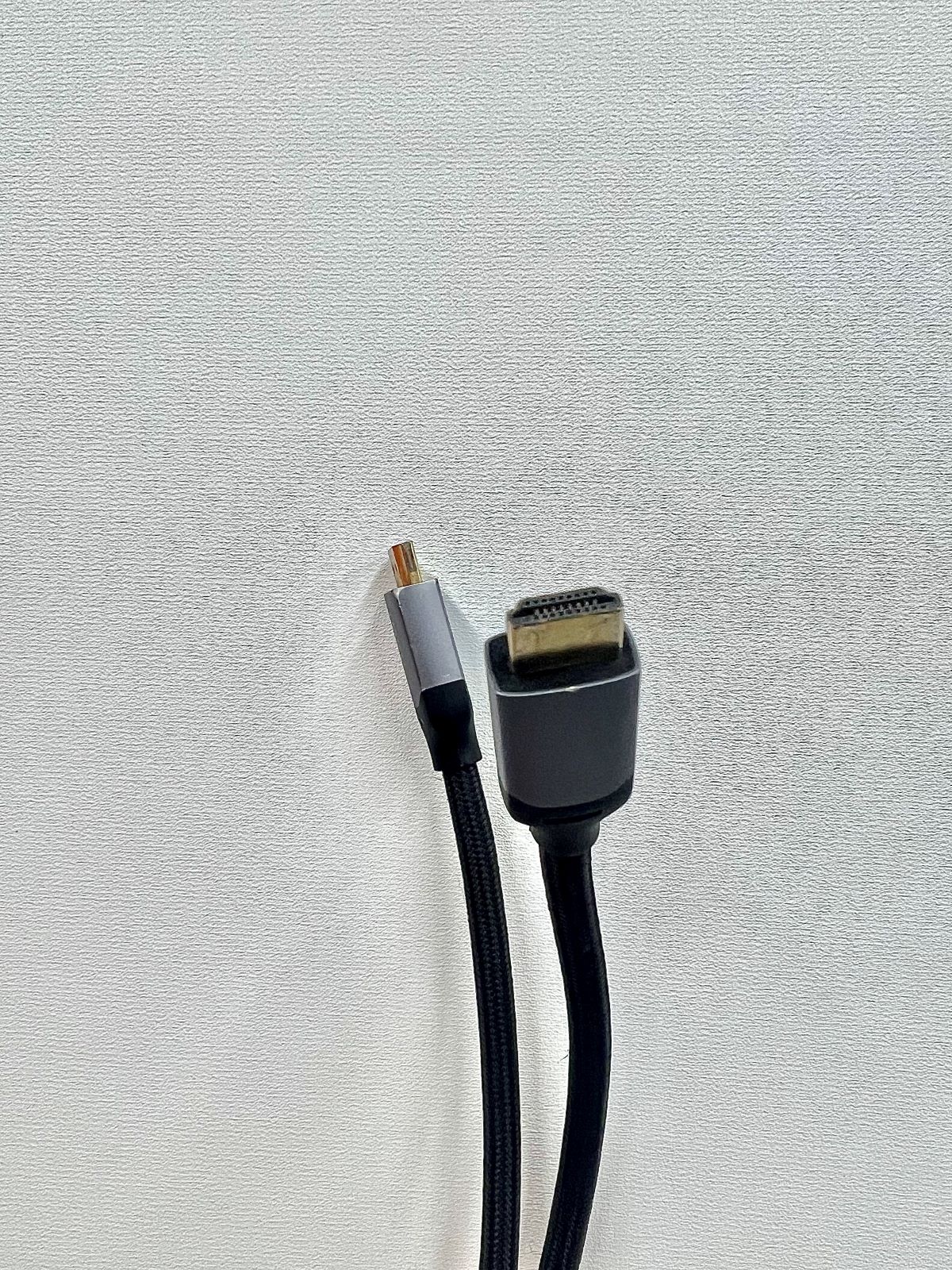 Consider replacing your current video cable with alternatives that support audio transmission. HDMI, composite, and component cables are excellent choices that transmit both video and audio signals, ensuring a complete multimedia experience.
If you require a specific adapter for your setup, ensure that it includes audio support. Here are a few examples of adapters that offer audio compatibility:
We recommend referring to our comprehensive guide on connecting devices to projectors without HDMI ports. This article provides detailed instructions for five different methods, ensuring that audio is successfully transmitted to your projector.
5. Run Sound Troubleshooting On Your Input Device (Laptop, Computer)
Last, but not least, it's a good idea to run a sound test on your input device since the audio issues could result from an issue with its software.
While this may sound technical, it couldn't be easier.
Windows
Follow the steps listed below to run a troubleshooting test for your source device's audio on a Windows computer.
Step 1: Press the Windows key on your keyboard, marked by four white squares.
Step 2: Open the Settings.
Step 3: Head to System.
Step 4: Select Sound from the pop-up menu.
Step 5: Then, launch the Advanced menu.
Step 6: Run the troubleshooter test for Output devices.
Step 7: Then, do the same for Input devices.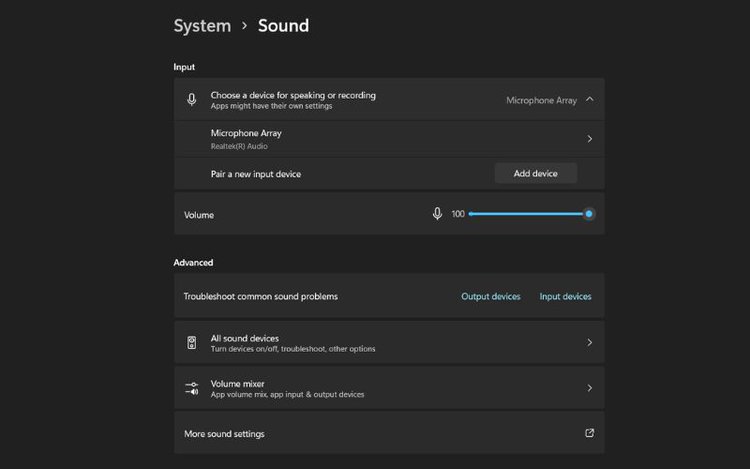 Step 8: Follow any additional on-screen instructions and approve any recommended fixes.
Step 9: Once you've completed this process, restart your laptop or computer and check if the adjustments have improved the sound output.
Mac
Let's learn how to check a MacBook's sound output and input.
Step 1: Head to the Apple Menu by clicking the Apple icon in the top right of your screen.
Step 2: Go to Sound, marked by an image of a speaker.
Step 3: Turn your attention to Select a device for sound output, and ensure your projector is selected. If it's not, you may select it now.
Step 4: Under Output ensure the Output volume is set to a reasonable level and that the Mute checkbox is not ticked.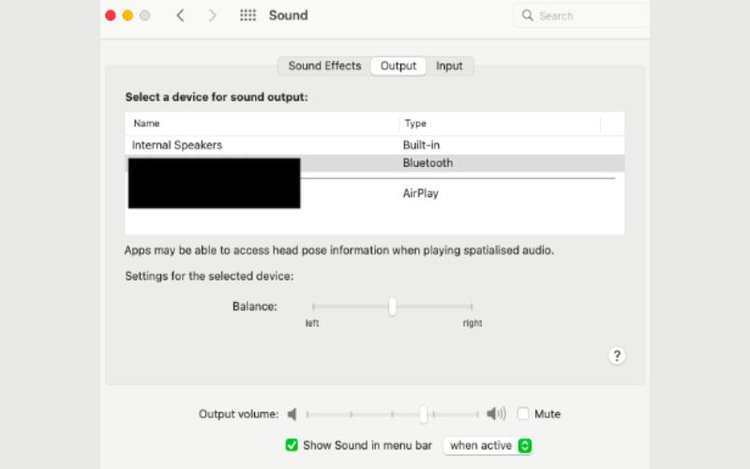 Step 5: Then, go to Input and adjust the Input volume accordingly.
Step 7: You should be able to notice the changes immediately. But if you don't, unplug your MacBook from your projector before reconnecting it.
Yesenia Achlim is a technical copywriter and editor with a focus on AV equipment. She aims to break down complicated topics and make technology accessible, no matter your technical expertise. When she's not teaching you how to replace a projector lamp, you can find her reading and baking.