If your laser pointer is not directing light as brightly or sharply as it once used to, maybe you need to charge the battery or replace it altogether. If the device has stopped working entirely, a battery replacement is the only way out.
Laser pointers use rechargeable batteries of different kinds. The exact type used determines how well the pointing device performs and how long. Specific laser pointers are too compact to accommodate AA or AAA batteries, whereas quite a few more capable pointing devices require the power that lithium-ion batteries have to offer.
In this article, you'll learn about the different kinds of batteries (rechargeable or non-rechargeable) to use for different laser pointers, how long you can use a laser pointer on battery power, the different aspects that determine the longevity of the device, and lots more.
You must read this if you want some in-depth knowledge about laser pointer batteries and their various facets.
Types of Laser Pointer Batteries
The power pack requirements would vary based on the laser pointer type, size, purpose, etc. The following are some of the common types of batteries laser pointers use:
Alkaline Battery
The single-use alkaline battery is commonly used in laser pointers and a host of other "low-drain devices," including LED flashlights and headlamps, remote control devices, toys, radios, clocks, and also moderately draining incandescent light bulbs.
When used in digital cameras or other high-drain devices, these alkaline batteries' life expectancy is drastically reduced. In laser pointers, which comparatively require much lesser power, the battery comes good for much longer.
The battery can last anywhere between a few months to a year or two, based on your usage patterns. The DinoFire Presentation Clicker is an example of a laser pointer that uses an alkaline battery.
Last update on 2023-09-14 / Affiliate links / Images from Amazon Product Advertising API.
Lithium and Lithium-Ion Batteries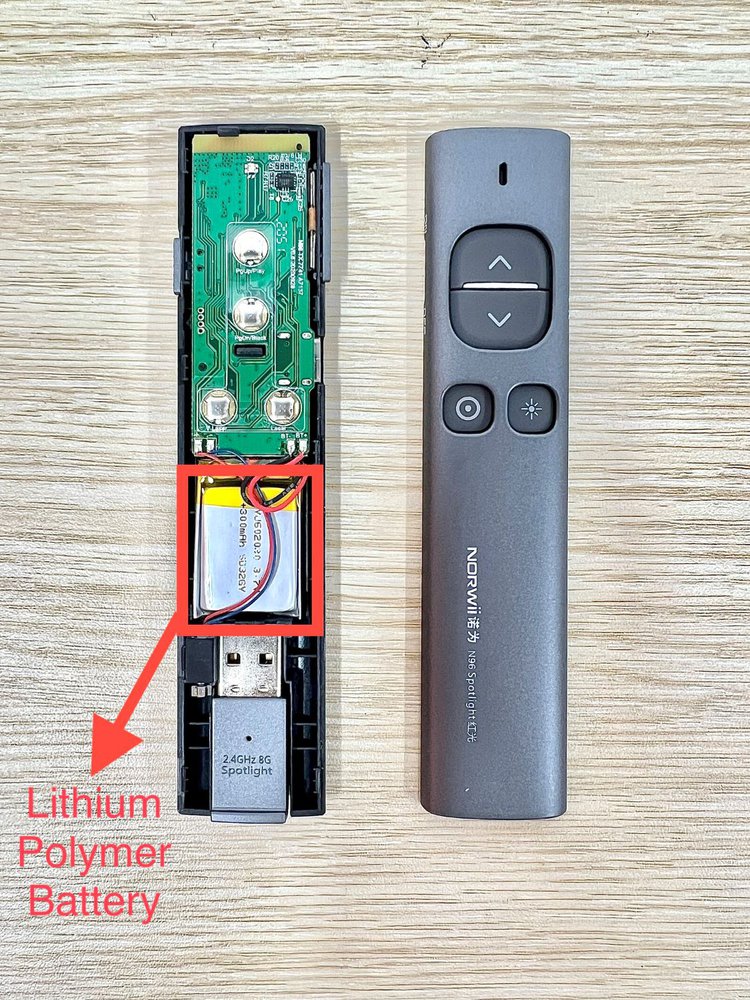 A lithium cell is a non-rechargeable battery that stores more energy than an alkaline battery or other comparable single-use batteries. They are known to perform in extreme temperature settings, both cold and hot.
A lithium battery is considered "high-drain" and is primarily used in cameras. You could also use them in headlamps and toys. Lithium batteries such as this Duracell CR123A 3V Lithium Battery are used in high-powered laser devices – for instance, the Pinty Green Laser Sight.
Sale
Pinty Hunting Rifle Green Laser Sight Dot Scope Adjustable with Mounts
DURABILITY, made of aerospace grade aluminum, our laser sight features 532 nm wavelength, works well...
POWERFUL GREEN LASER, highly visible green laser in any environments with improved accuracy, reaches...
CONVENIENCE & COMPATIBILITY, comes with a remote control to easily switch laser on and off;...
Last update on 2023-09-14 / Affiliate links / Images from Amazon Product Advertising API.
A more practical alternative to a laser pointer lithium battery is the rechargeable lithium-ion battery. Both battery types employ the same lithium element, but lithium batteries use pure lithium in the metallic form, whereas lithium-ion batteries use much more stable lithium compounds.
Besides the stability aspect, lithium-ion is more convenient for laser pointers because the battery stores a greater amount of energy for its weight or size. The battery also functions at a higher voltage compared to other rechargeable batteries. The Cowjag Laser Pointer below is an instance that uses a lithium polymer battery (a kind of lithium-ion).
Sale
Last update on 2023-09-14 / Affiliate links / Images from Amazon Product Advertising API.
Then there's the "low self-discharge rate" (loss of power when not used) to boot as well. To compare, a NiMH battery (discussed below) loses anywhere between 1-5% charge per day, which means it'll last up to around three months when not used. Lithium-ion batteries lose just 1-2% per month.
Nickel-Metal Hydride (NiMH) Battery
Sale
Last update on 2023-09-14 / Affiliate links / Images from Amazon Product Advertising API.
Also called "low self-discharge", "ready-to-use", or "hybrid" batteries, NiMH batteries are rechargeable batteries with a low rate of self-discharge.
Due to their lower power discharge during non-usage, the batteries pack in necessary juice or deliver power even when untouched for weeks together. They may require recharging once every three months or so. To recharge NiMH batteries, you will need to purchase a dedicated battery charger. The POWEROWL charger below serves as an example.
Sale
Last update on 2023-09-14 / Affiliate links / Images from Amazon Product Advertising API.
Like alkaline and lithium batteries, NiMH, too, has a cylindrical shape. NiMH could replace an alkaline battery in most devices, including laser pointers. However, NiMH and lithium batteries are not interchangeable due to their voltage differences.
Silver-Oxide Button/Coin Cell Battery
A silver-oxide button or coin cell battery, a rechargeable/single-use battery (depending on whether it's a lithium or alkaline battery), can be used in various electronic devices, such as watches, calculators, and laser pointers.
Last update on 2023-09-14 / Affiliate links / Images from Amazon Product Advertising API.
The single-use type is known for its lasting power. For instance, a small silver oxide button battery would keep a wristwatch powered for 3 to 5 years, 24 hours a day. Rechargeable button cell batteries also exhibit a similar lifespan.
Last update on 2023-09-14 / Affiliate links / Images from Amazon Product Advertising API.
Perhaps, the most significant advantage the battery has over alkaline and lithium-ion batteries is that it poses no flammability concerns. The aspect renders the battery safe enough to use in devices, such as hearing aids, that are in close and constant physical contact with the body.
Since coin cell batteries are rechargeable, you can conveniently recharge them using the LIR2032 Rechargeable Battery Charger available below.
Last update on 2023-09-14 / Affiliate links / Images from Amazon Product Advertising API.
How Long Do Laser Pointer Batteries Last?
As explained above, the longevity of laser pointer batteries varies with the kind of battery used, the capacity, etc. A few other factors determining laser pointer battery life on a single charge include:
Usage patterns (how often and how long you use the device)
The battery charge level at the time of use
Output power
Ambient temperature, etc.
Generally, the battery's mAh rating and the laser's power draw ascertain how long the battery lasts. If the power draw is greater, do not expect the batteries to last very long or not in proportion to what their mAh numbers might suggest (as alluded to in the example of the digital camera earlier).
The quality of the battery's composition also ascertains its longevity. A poorly made 3,500mAh battery will not last as long as a high-quality cell of equivalent capacity.
Also, how safely you store the laser pointer or prevent it from accidental falls has a say in the battery's longevity. Any damage caused to the laser pointer body due to physical impact can harm the battery within as well.
Battery Capacity and Power Draw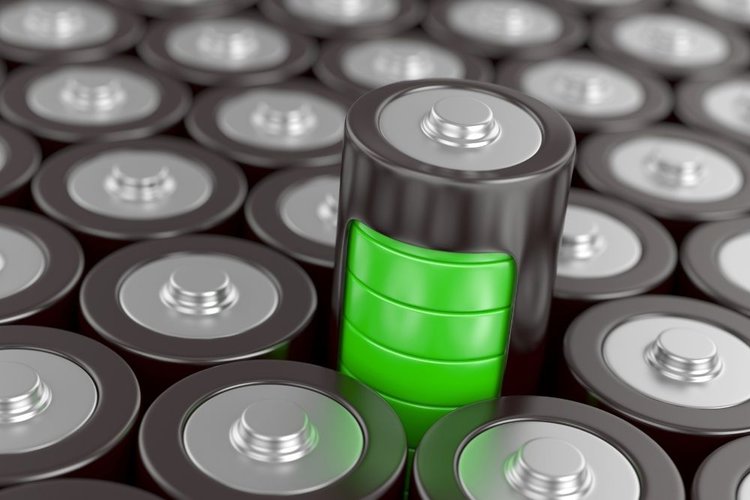 If a battery's capacity is 6,000mAh, the battery will generally provide six amps of power an hour. An amp for six hours and three amps for a couple of hours are also doable.
The battery can also handle a power requirement of more than six amps, but it will lose its juice at an even more accelerated pace. That would also mean increased stress on the power pack and the (rare) possibility of the battery exploding.
When a battery is not under constant stress or pushed against the wall, it tends to last longer on a charge and also doesn't deteriorate quickly over a period of use.
To get a brief overview of the basics of rechargeable batteries' power draw, check this video out:
Constant Current Sources (Interactive!) - Simply Electronics Basics 9
Light Color Could Ascertain Battery Life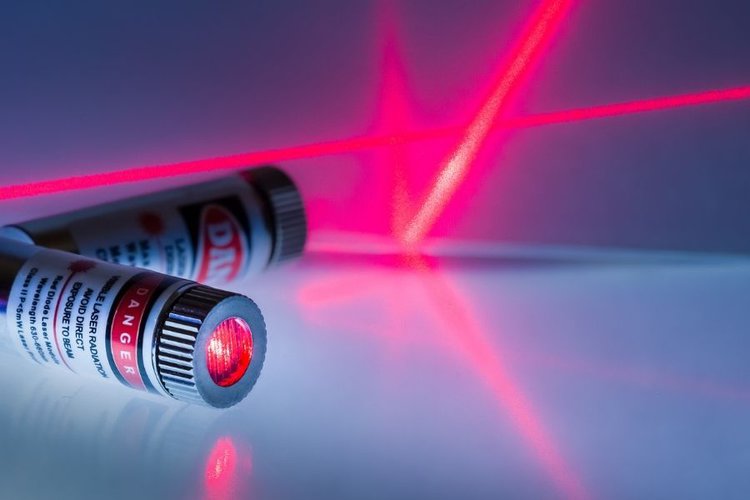 Laser pointers could emit light in a range of colors – including red, green, yellow, blue, white, and violet. These hues have their respective wavelengths or the intensity and length at which they travel vary.
Red and yellow are known for their longer wavelengths. Violet, on the other hand, has the shortest wavelength.
These variances in wavelengths and intensities can impact a laser pointer's battery life. In other words, red and green lasers function at the same output power. However, the energy needed to make green laser light is greater than the power needed to generate a red laser.
This discrepancy in power requirement causes green light laser pointers to run out of battery slightly earlier than laser pointers emitting red light. But since there are multiple variables (as stated above) that determine a laser pointer's longevity, a red light laser pointer need not always have better battery performance than green laser light.
How Do You Change the Batteries in a Laser Pointer?
Changing batteries on a laser pointer is relatively straightforward. Depending on the type of battery used, the battery replacement process may vary slightly.
Cylindrical Cell Batteries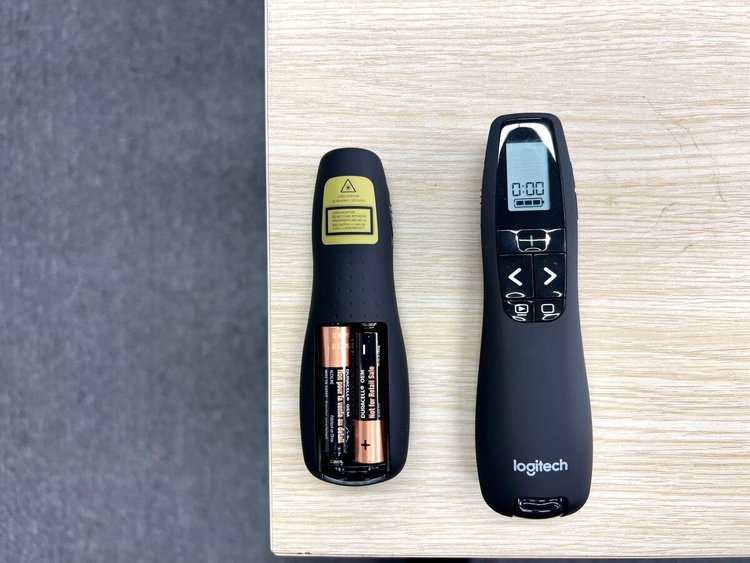 The laser pointers that use an alkaline or lithium battery have a lid at their top that you can detach to take the battery out.
Suppose the laser pointer is not cylindrical or has a flatter or more squarish design. In that case, the battery removal procedure entails popping off the removable lid from the center to remove the old battery and replace it with a new one.
The rechargeable lithium-ion NiMH or lithium-ion batteries also must come off so that they could be charged separately in their charging capsule.
Also, you can replace the existing battery with a higher mAh, provided the batteries share their form factors and have the same voltage and type. For instance, as stated earlier, you could replace an alkaline battery with a NiMH power pack.
Always confirm the battery interchangeability possibility with the manufacturer or someone who knows about laser pointers and their batteries.
Button/Coin Cell Batteries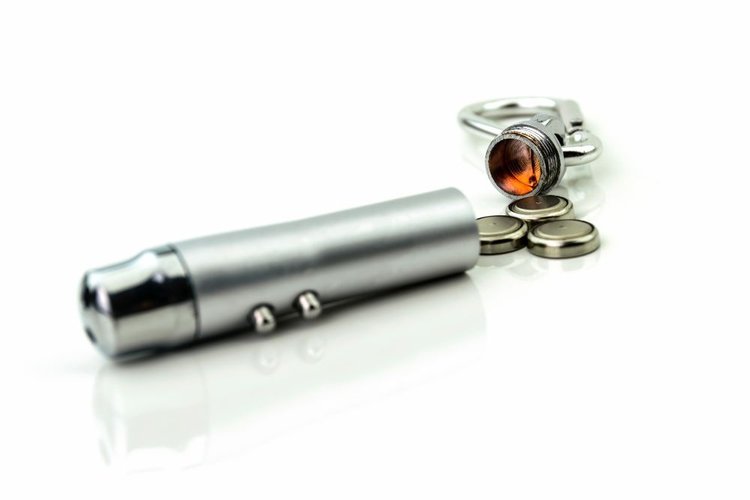 If your laser pointer uses a button or a coin cell battery to draw power, unscrew its top portion. Once detached, hold the device at a sloping angle so that the coin batteries slide out.
Laser pointers using coin batteries are likely to use more than just one coin battery. When replacing them, make sure you change them all and not just one or two.
Also, when putting in new batteries, know which side should be face down and which side on the top. Typically, the side with inscriptions goes on the top. If the coin cells do not sit in properly, use some poking tool to set the batteries in place.
Conclusion
Batteries have a major say in how intense a laser pointer's light is. And the battery capacity ascertains the endurance of the device.
If you use your laser pointers extensively for work, recreationally, etc., keep a few spare batteries handy because you may never guess when the existing power pack runs out of juice or dies completely.
Spare batteries can save the day if you are in the middle of a business presentation. They'll at least ensure things don't get embarrassing or inconvenient if you rely on laser pointers for your seminar or lecture.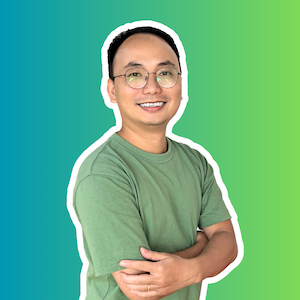 Vance is a dad, former software engineer, and tech lover. Knowing how a computer works becomes handy when he builds Pointer Clicker. His quest is to make tech more accessible for non-techie users. When not working with his team, you can find him caring for his son and gaming.