What To Know
Ring Doorbell can be paired with various smart TVs, including Samsung (via SmartThings) and others with Alexa support.
For select Samsung TVs, the SmartThings app is required, while other brands can utilize Alexa or other supported apps.
To use Ring on Apple TV: Set up Apple TV as your HomeKit hub > Use a third-party tool like HOOBS to add Ring to the HomeKit > Control Ring through the HomeKit hub on your Apple TV.
For many, seamlessly integrating their Ring Doorbell with smart devices like Apple TV or Samsung TV remains a puzzle.
Questions arise: How can we view our front porch through TV screens? Is there a specific app or method involved?
In this guide, I'll demystify the process, answering these burning queries and more.
Dive in to explore the connectivity between Ring and your favorite television brands, making home security just a remote click away.
Can I Use Ring Doorbell with My Smart TV?
Yes, you can use Ring Doorbell with your smart TV, provided your television has certain built-in capabilities and meets specific software requirements.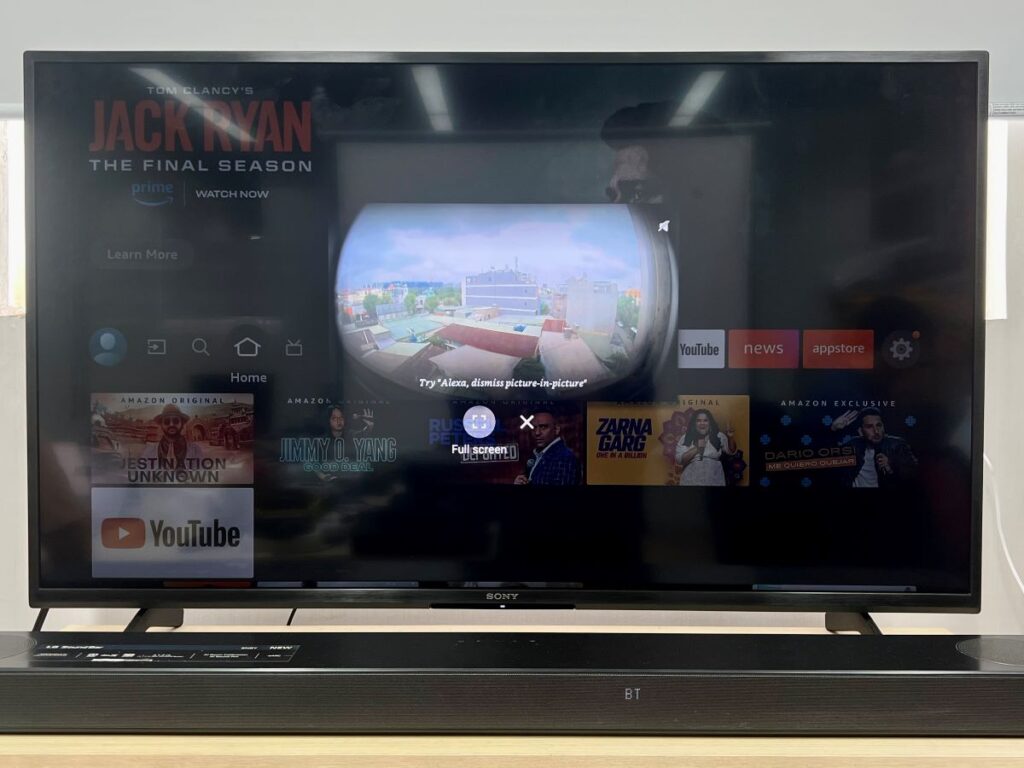 Ring Doorbell helps you use your TV to view the front door, so you can check who's at the door when the bell rings or watch things in the front yard.
If your TV is a Samsung, ensure it supports the SmartThings app. Not all TVs support the smart feature.
Samsung smart TVs that were released in 2018 (NU7400 and later models), 2019 (RU7400 and subsequent models), and 2020 (TU8500 and later models) support Ring Doorbell Pro.
If you have a non-Samsung TV (LG, Sony, Hisense, Insignia, etc.) or even a Samsung without SmartThings support, check if it has Alexa built-in or is at least compatible with the app. All the latest TV models should support Alexa.
If your TV has no SmartThings and doesn't support Alexa, don't worry, we've got you covered. Keep reading to find out how to set up Ring with unsupported devices in the next section.
You'll also need a smartphone or tablet that runs Android 9.0 or later with Google Play Store access to download the necessary apps. If you use an iPhone, ensure it's running iOS 14 or higher.
How to Set Up Ring Doorbell on the Ring App?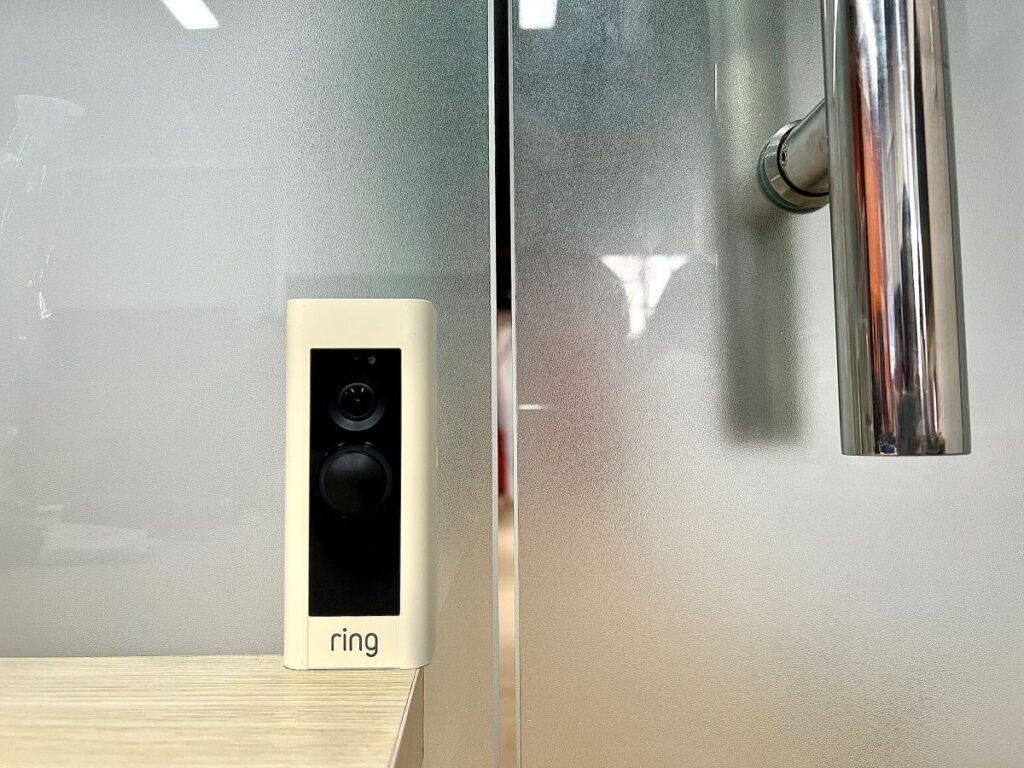 Before proceeding with the setup of the Ring Doorbell on your smart TV, it is essential to first link the device to the Ring app. This step is crucial to ensure seamless integration and functionality.
Fortunately, learning how to set up any Ring Video Doorbell is a breeze with the comprehensive instructions provided in this Ring guide.
How to Set Up Ring Doorbell on Supported Smart TVs?
Do note Samsung's SmartThings only supports Ring Doorbell Pro.
Ring Doorbell has multiple avatars, which include Ring Doorbell, Ring Doorbell 2, and Ring Doorbell Pro.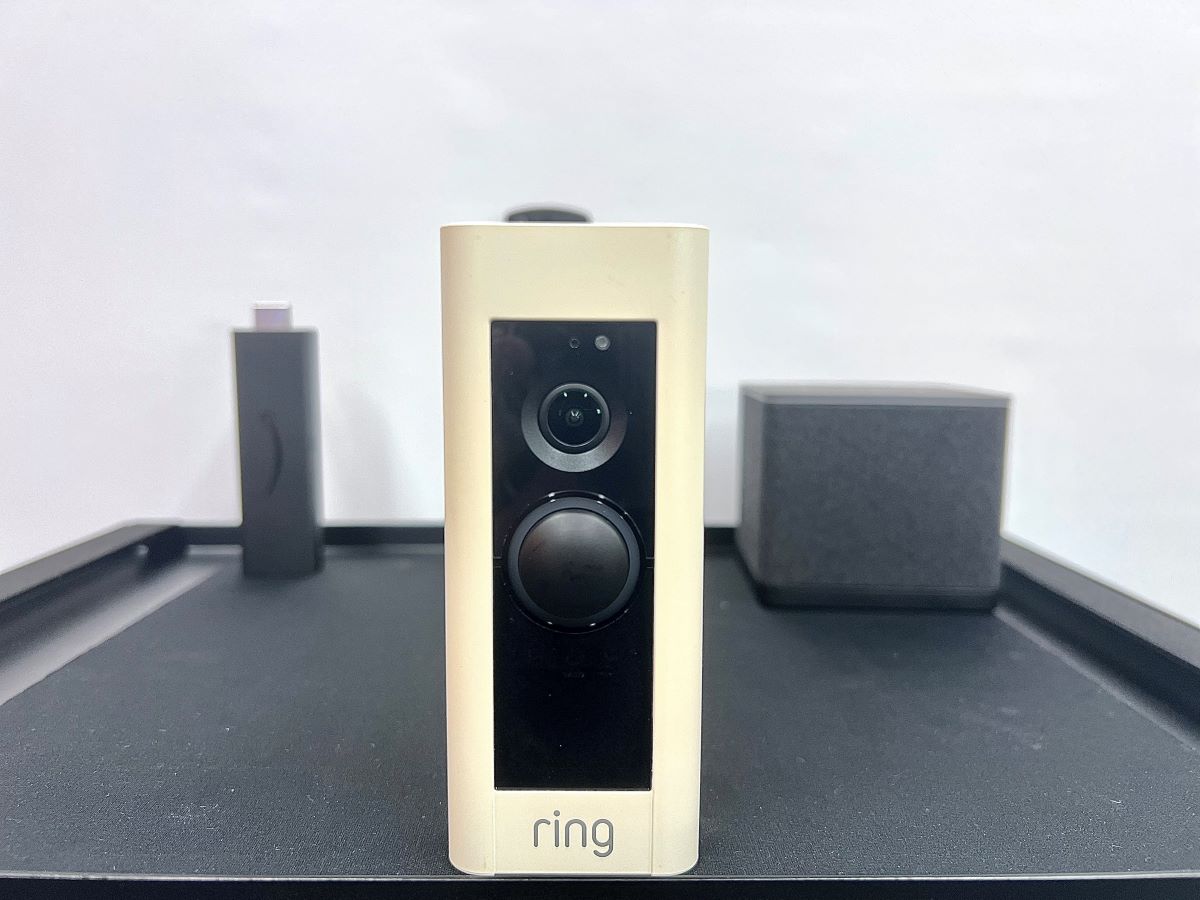 Samsung SmartThings doesn't support live video feeds with the other Ring doorbells.
If you're connecting your non-Samsung TV with Alexa, you can connect them to all Ring Doorbells. If you'd like to link your Samsung TV to non-pro Ring Doorbells, skip SmartThings and go the Alexa route instead.
Samsung TVs
To use the Ring Doorbell with your Samsung smart TV, set up SmartThings and link it to your Ring account. Here are the steps:
1. Download the SmartThings app on your phone.
2. Log into the app using your Samsung account.
3. Tap the (+) icon and then tap Doorbell.
4. Choose Ring, and follow the on-screen instructions to log in to your Ring account.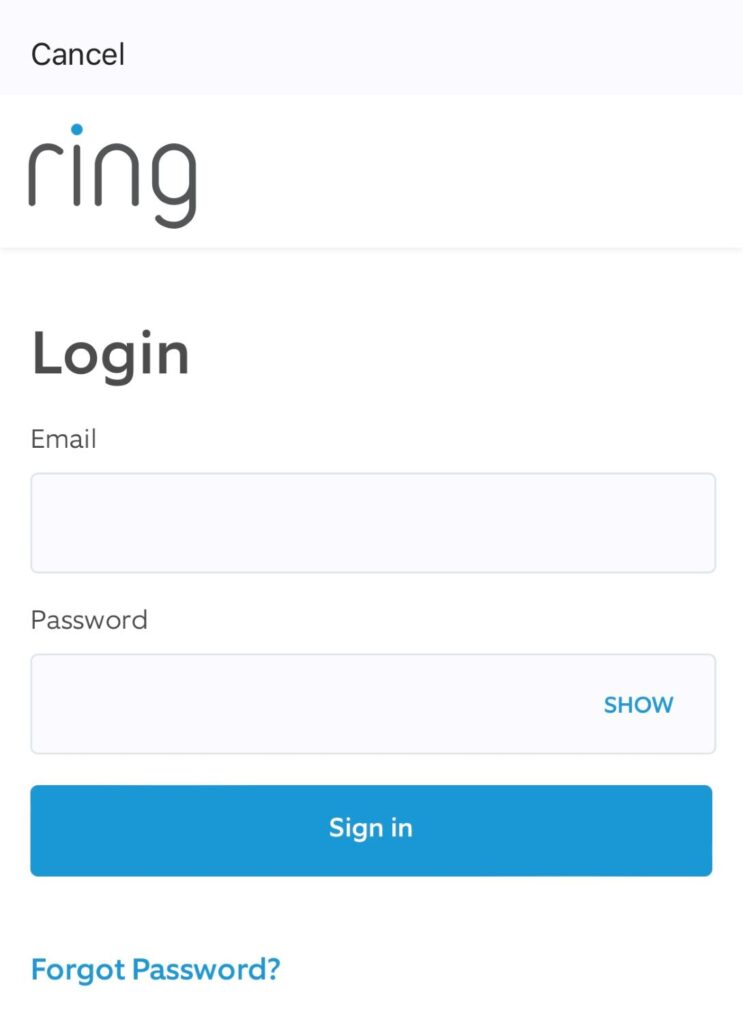 5. SmartThings app will ask for permission to access your Ring account, click Authorize then.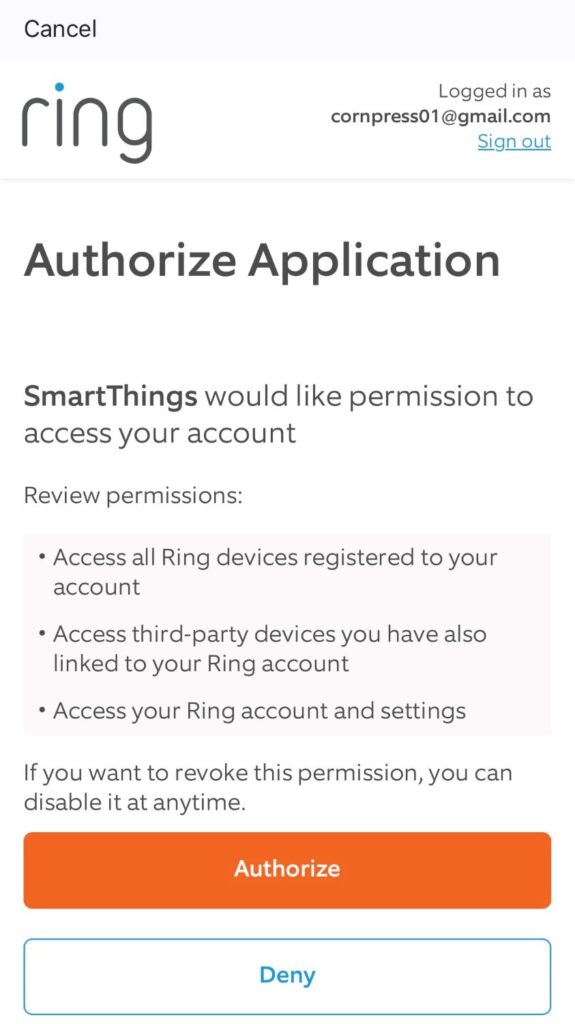 6. Next, turn on your TV and log in using your Samsung TV account. Add your TV to your SmartThings phone app.
7. In the app, tap the (+) icon and go to Add device.
8. Tap TV and choose Samsung.
9. Tap Add after your Samsung TV appears.
10. Enter the PIN showing on your TV into the SmartThings phone application and tap Done.
11. On your Samsung TV, go to Apps, search for "smartthings" and install it.
12. Log in to your Samsung account in the app if necessary, SmartThings app on your Samsung TV will then allow you to check your Ring Doorbell's camera.
You should now be able to monitor your Ring Doorbell Pro with your Samsung smart TV. A notification will pop on your TV when someone activates your Ring Doorbell or hovers around.
You'll, however, have to enable those options in the Ring app or SmartThings.
Alexa-Supported TVs (LG, Sony, Hisense, Insignia, etc.)
If your TV is a non-Samsung, enable its doorbell monitoring feature using Alexa.
Since Ring and Alexa are both from Amazon, linking the two is easy. Here are the steps:
1. Link your Ring Doorbell and the Amazon Alexa phone app. Download it here: iPhone and Android.
2. Launch the Amazon Alexa app and head to More. Tap Skills & Games.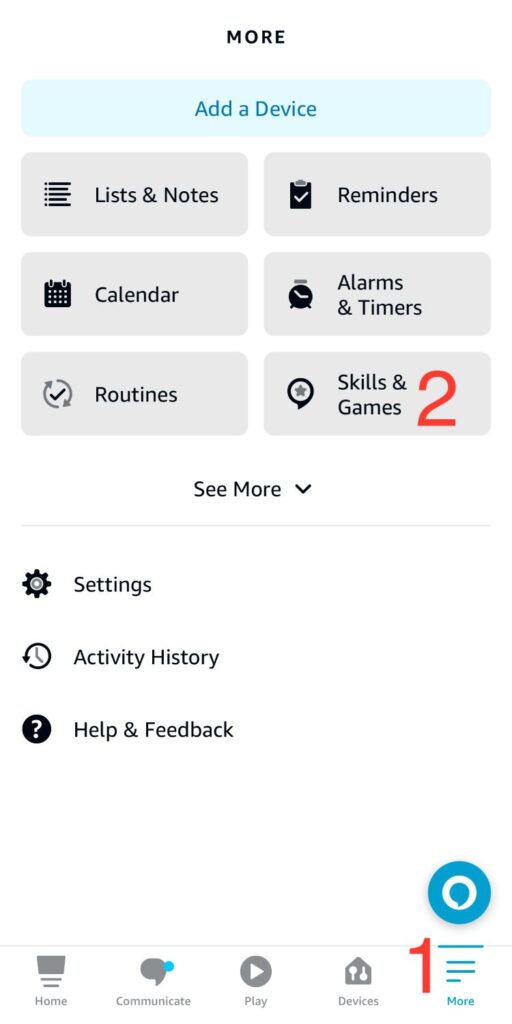 3. Tap the search icon (magnifying lens) in the top right of your screen and then type "ring" in the search field.
4. Tap Ring and then Enable to Use.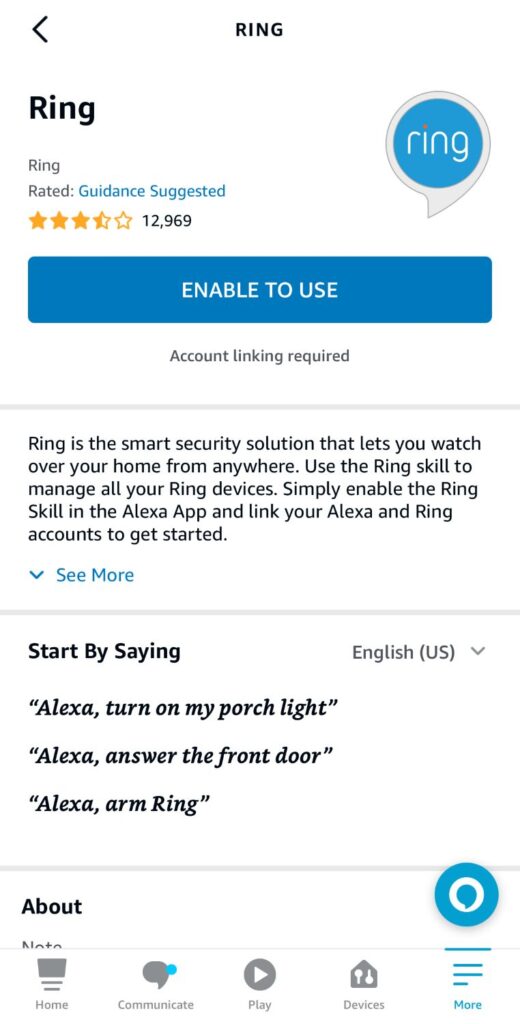 5. Tap the Enable Skill and Link Accounts option. Sign in to your Amazon account on the login page popping up after that.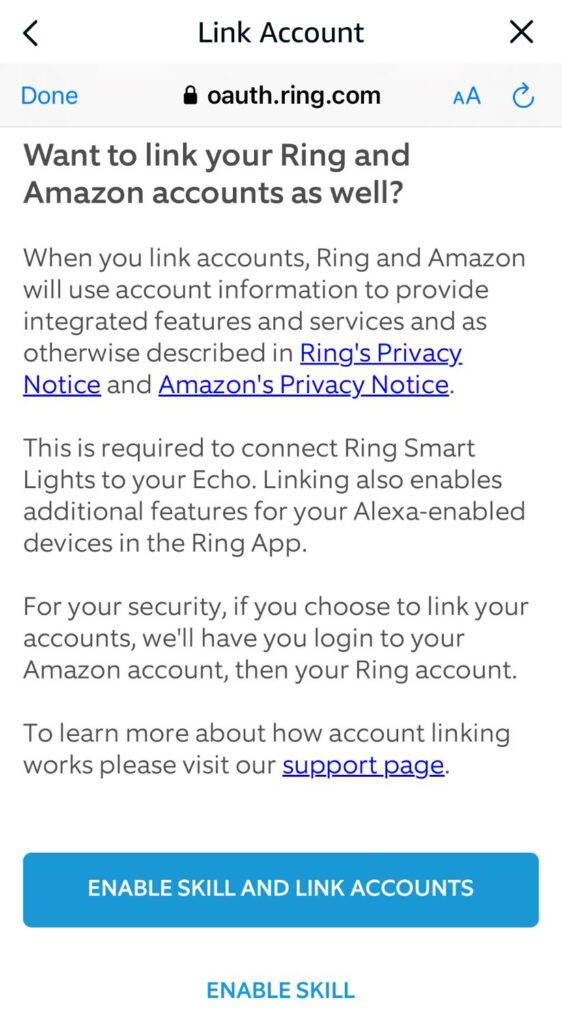 6. Then, you'll see a Ring login page. Type your Ring account user ID and password and tap the Sign in button.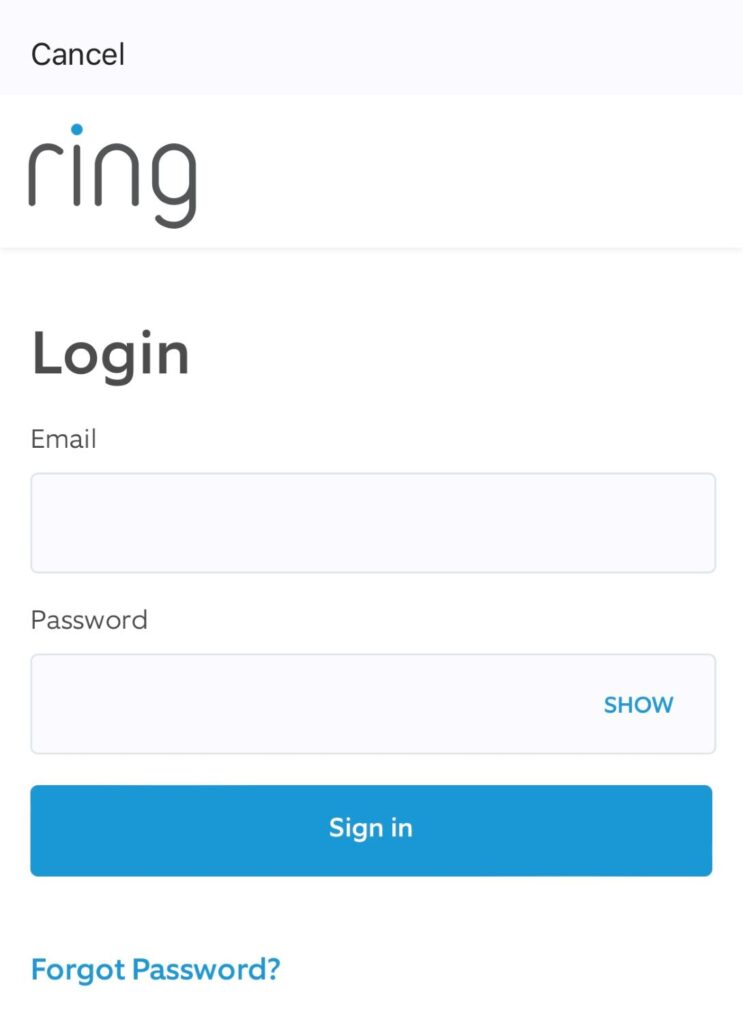 7. Tap Authorize on the Ring Authorize Application page to link your Ring and Amazon accounts.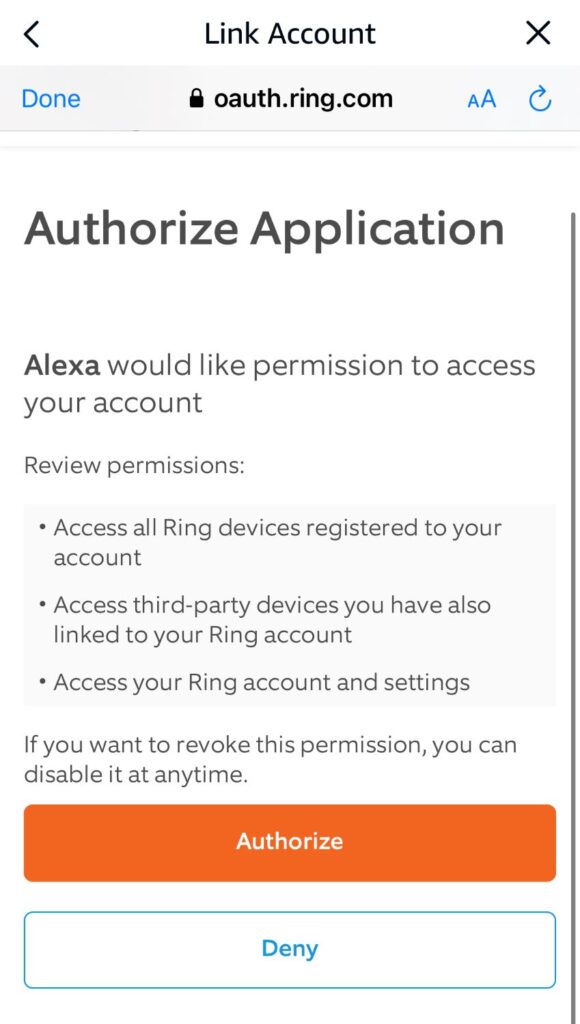 8. On the next page, tap Discover Devices. Alexa will start searching for devices to link to.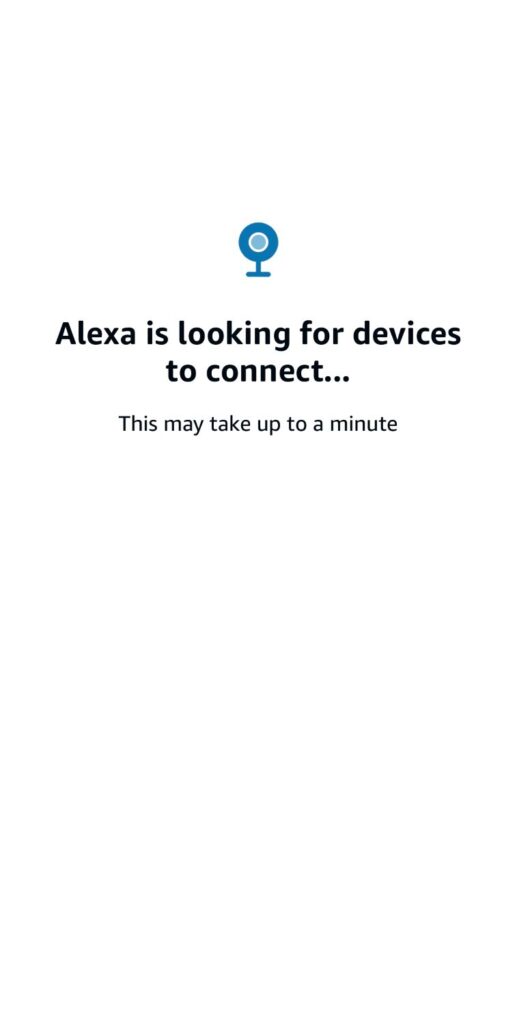 9. After your Ring device is found, simply follow the on-screen instructions to finish the setup.
Your Ring Doorbell should now be set up and ready for use on your Alexa-supported TV. When someone's at your front door, your Alexa-enabled TV will let you know.
Here's a video showing you the above setup steps:
How to Connect Ring to Alexa Skill
Connect and add more Ring devices to your Alexa app using the same steps.
How to Set Up Ring Doorbell on Unsupported Smart TVs?
To link your Ring Doorbell to your smart TV that doesn't support SmartThings or Alexa, use streaming devices to good effect.
Amazon Fire TV Device
If you don't have a Samsung TV with SmartThings or the TV is not Alexa-compatible, you can still provide it Alexa functionality by hooking it up with an Amazon Fire TV Stick or Cube.
After inserting the Fire TV Stick into your TV and setting it up, link it to your Ring Doorbell by following the steps for Alexa-enabled TVs listed above.
Note: remember to sign into your Amazon account on your Fire TV devices.
Apple TV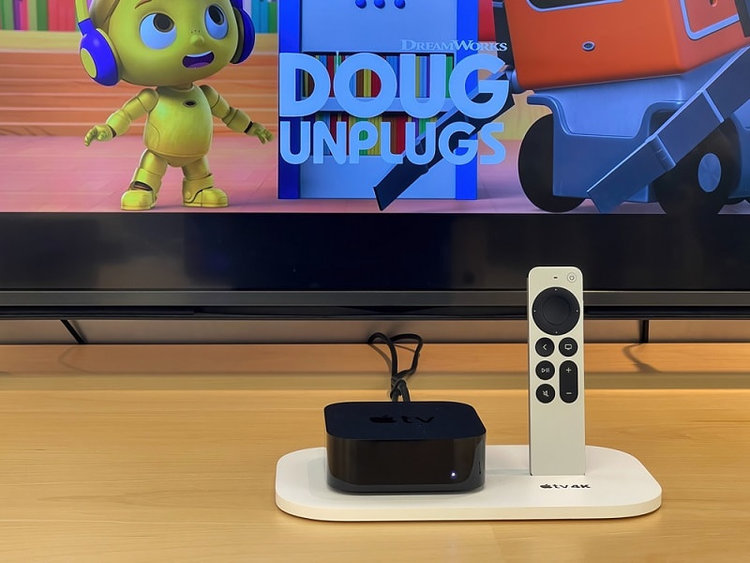 (1) To link your Apple TV to your Ring Doorbell, first set up your Apple TV as your HomeKit hub. Here are the steps:
1. Connect your Apple TV to your TV. Setting up and connecting the device to your TV is quick and easy.
Power on your Apple TV by plugging in its power cord.
Connect your smart TV and Apple TV box using an HDMI cable.
Power on your TV and follow the setup instructions on the screen.
2. Ensure your Apple TV is using the latest software. (Select Settings > System > Software Updates > Update Software. If an update is available, a pop-up message will appear.)
3. After confirming the software status, head back to Settings and select AirPlay and HomeKit.
4. Navigate to Home under the Home Hub section and ensure its status is Connected.
The Apple TV is now set up as your HomeKit hub.
(2) Next, connect Apple TV to your Ring Doorbell (via HomeKit). You'll need a third-party tool, such as HOOBS, to get Ring to work with HomeKit since Ring and Apple devices don't talk to each other directly.
Follow these instructions to set up the line of communication:
1. Provide stable power for HOOBS and wait a while for it to install.
2. Download the HOOBS app on your iPhone. Once HOOBS device has finish installing, the HOOBS app will automatically connect to the device.
3. Type "ring" in the search box and press Enter.
4. Install the Ring plugin and tap Configuration.
5. Tap the Link Account button. It may take a few seconds to show up.
6. Type in your Ring account credentials to log in and verify.
7. Scroll down on the Ring page and click Save. Click the Accessories option to see your Ring Doorbell live video.
8. To add the Ring device to your HomeKit, select the Bridges section and click Ring Bridge.
9. Scan the QR code using the Home app on your iPhone to connect Ring to Apple TV HomeKit.
10. Long-press the TV button on Apple TV's remote;
11. Navigate to the Home hub, and then you will see the Ring plugin there.
You should now be able to watch Ring Doorbell live feeds on your Apple TV.
Here is a video demo of the above:
How to Add Nest & Ring To HomeKit! (+ HOOBS 4 Updates)
Roku Player
Note: not all Roku players support the Alexa app, you can check out Roku Support link to see if your Roko player is compatible with the Alexa app.
To connect your Roku player to your Ring Doorbell, you'll need Amazon Alexa. Here are the steps:
1. Connect your Roku streaming device to your TV.
2. Install the Amazon Alexa app on your smartphone.
3. Open the app and tap More.
4. Tap TV & Video under Alexa Preferences.
5. Tap Roku under Featured (skills).
6. Tap the Enable to Use button.
7. Sign into your Roku account.
8. After logging in, tap the Accept and Continue button to link your Roku device and Alexa.
9. Choose your Roku device next under the Select eligible devices option and tap Continue.
10. Tap Link to the Alexa app. Your Roku device should now be linked to Alexa.
11. Next, in the Alexa app, choose the Roku device you'd like to manage from the app. Simply use the voice feature of Alexa and saying some commands like "Alexa, show me the front door camera on Roku."
Watch this video to see how it's done:
How to Connect Roku to Alexa (and why you might not want to)
Next, connect the Alexa app to your Ring Doorbell (check the "Alexa-Supported TVs" section) to see Ring footage on your Roku TV and use other handy functions, such as activating notifications.
FAQ: Can I Use Ring Doorbell with Google Home?
Yes, you can pair your Ring Doorbell with your Google Home devices. However, the pairing won't be as seamless, or all Ring features won't be accessible on your Google devices.
For example, you cannot use your Google Nest Hub (Google's alternative to the Amazon Echo Show) to watch videos captured by your Doorbell. Moreover, Chromecast devices cannot broadcast Ring videos to TVs or other displays like Amazon Fire TV.
But, as mentioned above, you can pair a Google Home device and a Ring Doorbell and gain control over certain aspects of your Ring Doorbell.
For instance, you can instruct your Google Assistant to trigger the Ring doorbell to record short videos. If your Ring device is not hardwired and uses batteries instead, you can find out battery health using the Google virtual assistant.
Conclusion
With home security devices like Ring, watching who's on and around your property has never been easy.
Although Ring isn't the only company offering smart home security solutions, it's undoubtedly one of the bests. And if you have an Amazon TV, Ring becomes an obvious choice.
Ring Doorbell works with a plethora of other third-party hardware too. The initial setup, however, could be more complicated, as explained above.
But there's no coding or extensive technical knowledge needed. Anyone can set things up if they can spare some time and effort.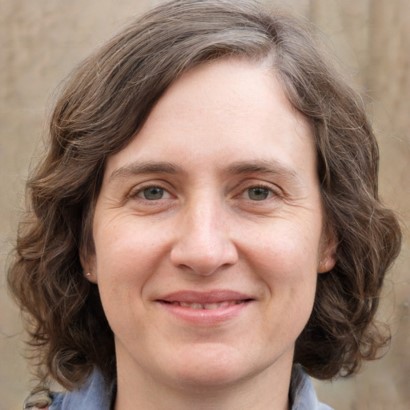 Catherine Tramell has been covering technology as a freelance writer for over a decade. She has been writing for Pointer Clicker for over a year, further expanding her expertise as a tech columnist. Catherine likes spending time with her family and friends and her pastimes are reading books and news articles.