What To Know
Chromecast supports only specific video formats like MP4 and WebM; unsupported formats like AVI and MOV require conversion for casting.
Not all websites are Chromecast-enabled; for unsupported sites, cast the Chrome tab by selecting 'Cast' from the Chrome menu.
To resolve the casting error message: Try factory resetting Chromecast, adjusting Chrome flags, setting the correct time and date, updating Chromecast or Chrome, or disabling Chrome extensions.
This guide will demystify why Chromecast is selective with video formats and site compatibility, and offer practical solutions for those tricky situations.
Stay tuned to unlock the full potential of your Chromecast experience hassle-free!
Why Can't I Cast Certain Videos To My Chromecast?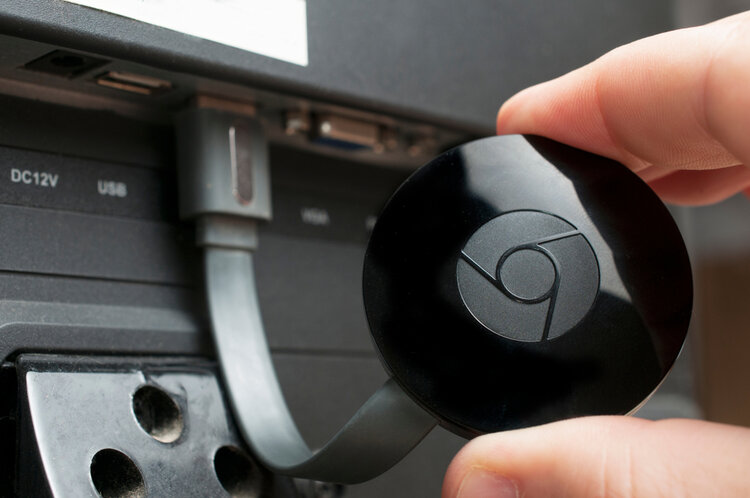 While the Google Chromecast was designed to cast content like videos and web pages from your phone or computer to your TV, you might face difficulties trying to cast some web pages and videos on your big screen.
You can't cast certain videos to your Google Chromecast because Chromecast is still selective of video formats.
Does Google Chromecast Support All Video Formats?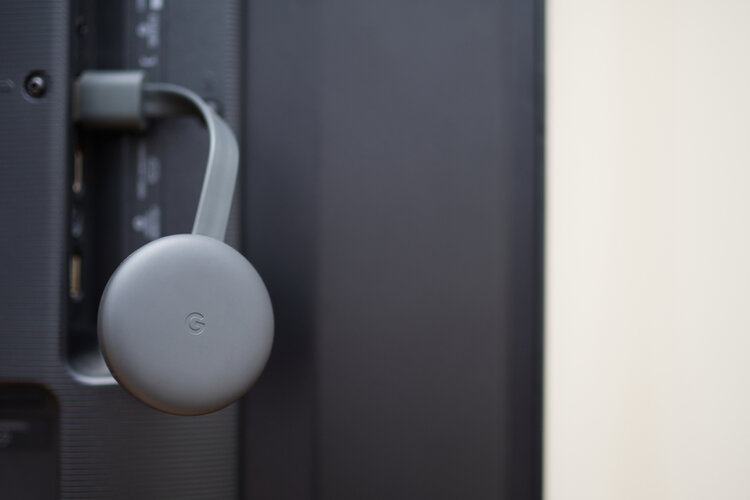 Video signals take up an enormous amount of data, which helps to process and display them successfully. The data is recorded in a file. Video file format is simply the file format used to store digital video data on a device.
Google designed the Chromecast to support MP4 and WebM video formats by default.
New improvements allow it to accommodate other video formats like Smooth Streaming, MPEG-DASH, and HTTP Live Streaming (HLS) video files. However, Chromecast does not support all video formats.
If you find it difficult to cast certain videos with your Chromecast, it's because they are in unsupported formats. Below is a list of supported and unsupported video formats for Chromecast.
Supported Video Formats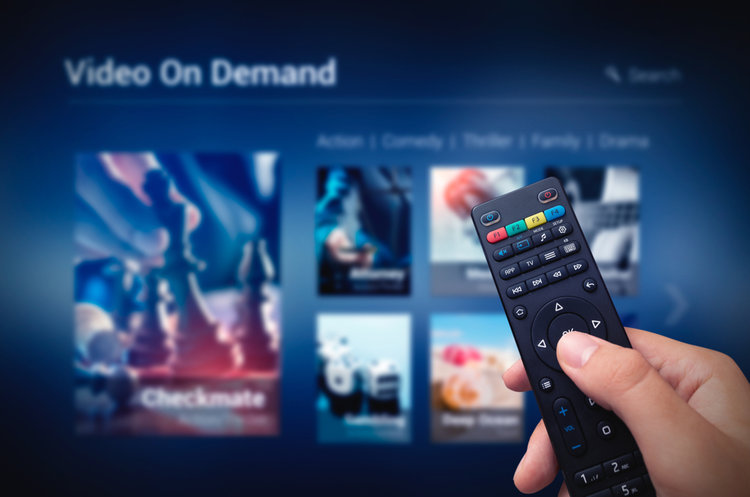 MP4: The MP4 video format is quite popular because it works with mobile and online browsers that run on HTML 5. It is also known to preserve video quality even after compression.
WebM: The WebM is a royalty-free video format optimized for the web. It delivers high-quality videos and supports playback on any device.
Smooth Streaming: This is an adaptive streaming technology developed by Microsoft for high-quality online videos and live streams.
MPEG-DASH: This video format lets you stream high-quality media content from HTTP web servers. It supports video playbacks on sites like Netflix and YouTube.
HTTP Live Streaming (HLS): HLS is Apple's streaming protocol, popular in media players and web browsers.
NOTE: While Chromecast supports the video formats above, your Chromecast version may be incompatible with some video codecs. Find out what video codecs your Chromecast supports.
Unsupported Video Formats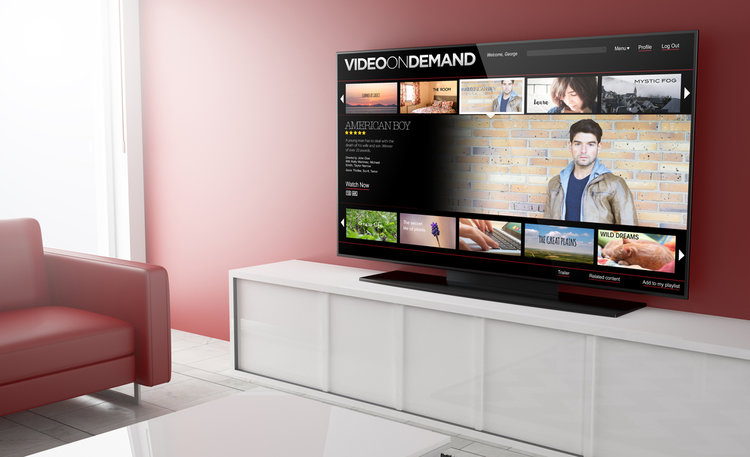 AVI: The Audio Video Interleave is an old and popular format for audio/video data on a PC. It includes both video and audio; it does not employ as much compression as other formats.
MOV: The MOV format is a media format developed by Apple; it can contain audio, video, and text. It is popular amongst Macintosh users but is also compatible with Windows.
FLV: Flash Video format (FLV) supports streaming and downloading. You can play FLV videos with Adobe Flash Player or web browser plugins. However, the Flash Player plugin doesn't work with Chromecast and iOS devices.
MKV: Matroska Multimedia Container is a video format containing unlimited picture, audio, and subtitle tracks. While it is similar to MOV and AVI, they possess larger storage spaces.
VOB: The Video Object file format contains digital video, audio, and text from DVD-video media.
3G2: This video file format is an extension of MP4. It is mainly used by cell phones to store and share media over the internet.
The video formats above are not supported by Google Chromecast and can hinder your casting process. In the next section, we'll discuss possible workarounds for unsupported formats.
How Can I Cast Unsupported Videos?
You need a video format converter to cast and stream unsupported videos.
The converter allows you to cast and stream unsupported video formats like AVI, MOV, and MKV by converting them to a supported video format. It changes the format and compresses the video file without affecting the video content.
Below are three converters you can use:
Do All Sites Support Casting?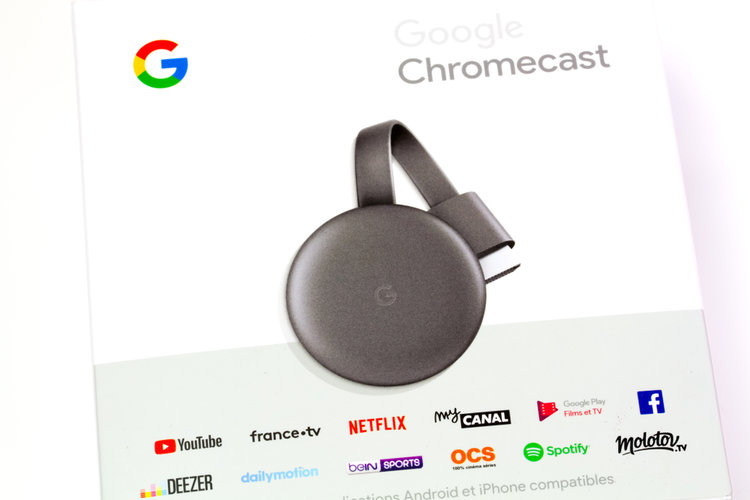 No, not all sites support casting. Sites like Netflix, YouTube, and Google Play Music are Chromecast-enabled. For these sites, the cast button will be available on the video player.
To cast a video from a site that doesn't support casting, you'll have to cast the Chrome tab/web page. To find the cast option, click the three-dot Menu icon on the top right corner of your Chrome tab and select Cast from the drop-down menu.
Now, while Chromecast can cast web pages, there are times when it can't.
Users have reported the error message "Chromecast available for specific video sites." Before some upgrades to the Google Chromecast, the error message was "source not supported."
Reports of this issue started circulating in 2021, affecting all Chromecast models except the Chromecast with Google TV.
Finding it difficult to cast a particular website? We've put together a step-by-step process to troubleshoot this problem.
How Do I Bypass 'Chromecast Available For Specific Video Sites' Error Message?
1. Factory Reset
How To Reset Google Chromecast
Updates to the OS version or related applications can reduce the efficiency of your Chromecast when not done correctly. Some people who registered error messages were able to cast those sites after uninstalling updates or carrying out a factory reset for their Chromecast devices.
How to Factory Reset Your Chromecast
Method 1:
Plug your Chromecast dongle into the TV and connect it to a power source.
Press and hold the small reset button on the Chromecast for 10 seconds—release after the blinking orange light turns white.
Unplug the Chromecast's power cable for about one minute and then replug it.
Method 2:
Launch Google Home on your mobile device.
Find and click on your Chromecast from the list of connected devices.
Click on the Settings icon at the top right corner of the screen.
On the pop-up tray, select Factory Reset.
Click OK to confirm and start the factory reset.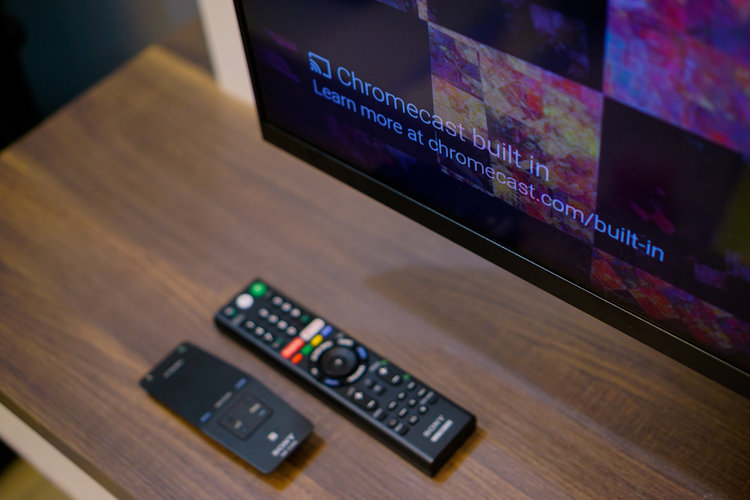 For built-in Chromecast on Android TV, take the following steps:
Go to the Settings menu on your TV.
Go to Apps > System Apps > Chromecast Built-in.
Select the option to 'Uninstall Updates.'
This will restore the Chromecast to the factory version.
2. Adjust Chrome Flags
Chrome flags are experimental (not yet officially released) features that allow you to customize your Chrome. Google community specialists recommended this solution.
Open the Chrome browser on your source device.
Type "chrome:/flags" into the address bar and search.
Find the "Connect to cast devices on all IP addresses" option.
Change the setting from default to enabled.
Relaunch the browser and try casting again.
If the issue persists, reboot the device.
3. Adjust Time And Date
Another reason you may find it difficult to cast certain sites is incorrect time and date on your devices. This factor is easily overlooked, so ensure the correct time and date on your PC and TV.
For TVs with built-in Chromecast, here's how to set the date and time:
Press the Settings button on the remote.
Go to System Settings and navigate to Date and Time.
Enable the option for Automatic Date and Time.
NOTE: The process may vary across different TV brands. On some TVs, the date and time settings are under Device Preferences.
4. Upgrade Chromecast or Google Chrome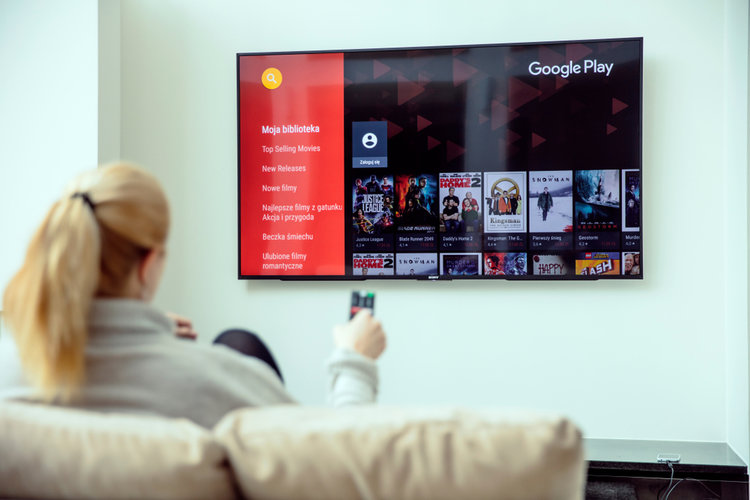 An outdated Google Chromecast version or an outdated Google Chrome can cause the error message you see on your screen, preventing you from casting certain web pages.
To move forward, update your Chromecast to the latest version. Also, update the Google Chrome browser on your source device.
5. Disable Chrome Extensions
Chrome extensions can impede casting. However, you can disable them to see if this fixes the error messages and enable them after casting.
Steps to disabling Chrome extensions:
Open your Chrome browser
Click on the three-dot Menu icon
Navigate to the option More tools > Extensions.
Disable the available extensions and try to cast again.
Conclusion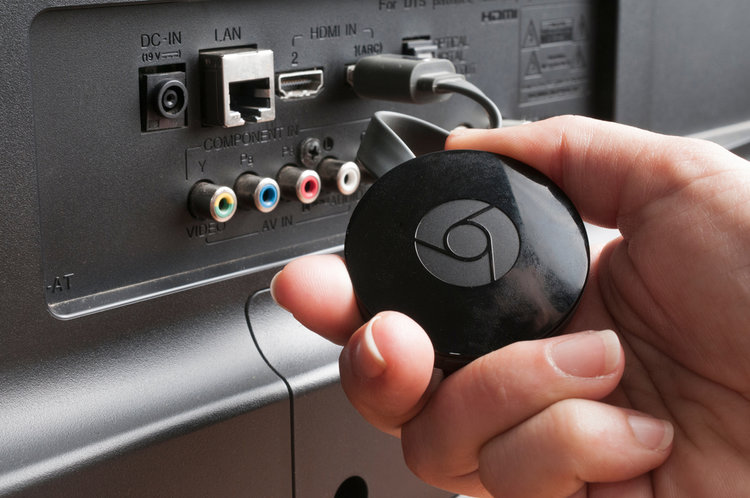 Chromecast has proven to be exceptional in its performance. However, it has certain limitations which can be tricky to navigate.
Your Chromecast will not cast videos in unsupported formats like AVI, MOV, and MKV. You need a video format converter to change the file format to one supported by Chromecast.
If you find that your Chromecast displays error messages while trying to cast web pages, don't fret. Sometimes, a simple adjustment to the time and date or a factory reset can get things going.
Gabriella 'Diogo is a technical writer with a vested interest in tech hardware and equipment. She shares her knowledge and processes in an easy-to-grasp, lighthearted style. When she's not testing or researching device performance, you'll find her writing short stories or rewatching episodes of her favorite sitcoms.