The option to invert pictures is a function that most projectors provide. It allows users to mount projectors upside-down from the ceiling, so the projector can be out of the way without concealing the top-panel buttons.
Since most projectors need to be manually adjusted to accommodate ceiling mounts, images may appear upside-down in the beginning. To solve this issue, we take a look at how to fix upside-down images on the BenQ projector, plus other customer FAQs.
Let's dive right into it!
How to Fix Upside-Down Images on the BenQ Projector?
Step 1: Press the Menu button on the BenQ remote or the MENU/EXIT button on its panel.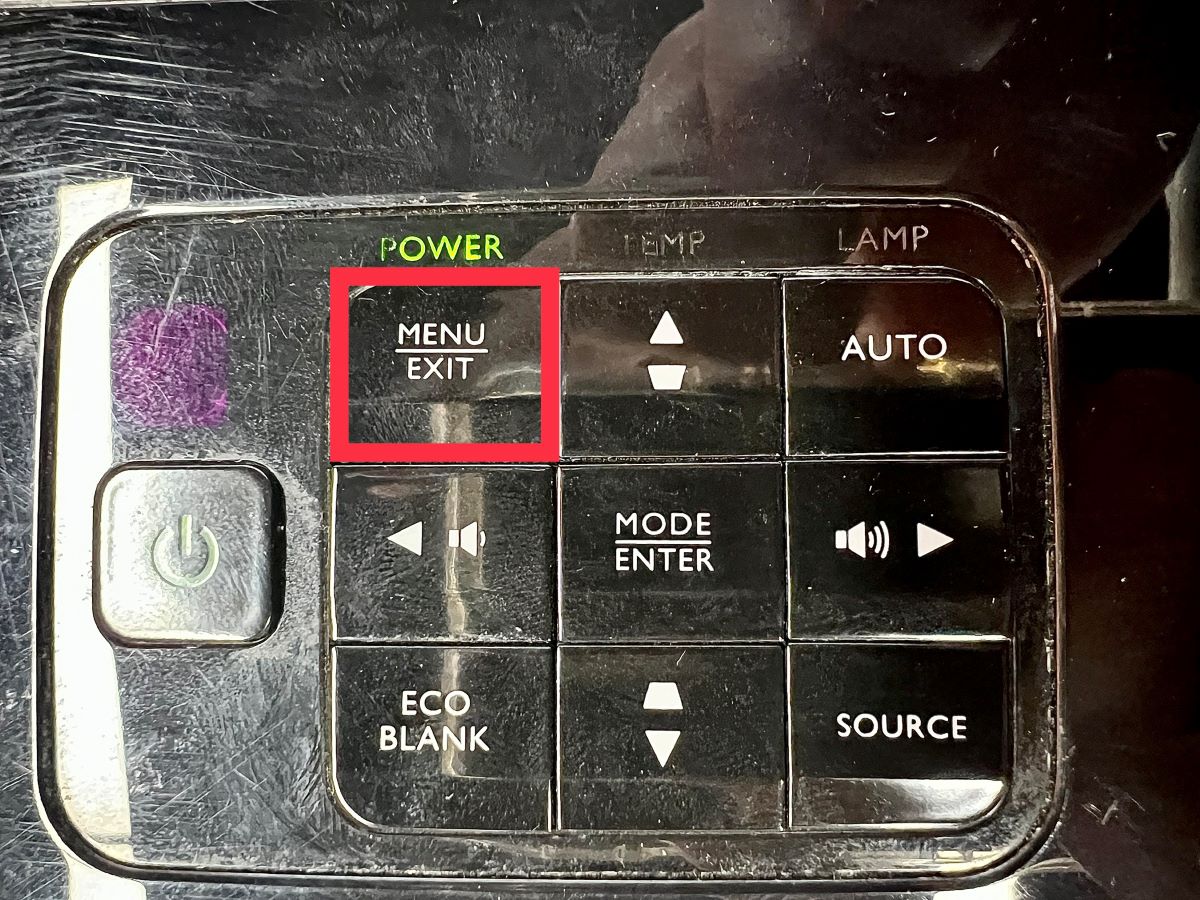 Step 2: Navigate to SYSTEM SETUP: Basic and then choose Projector Installation.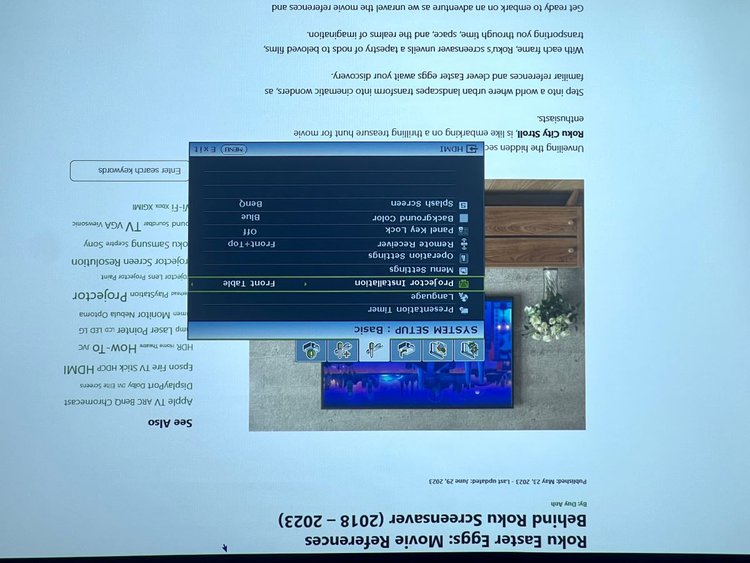 Step 3: In the Projector Installation menu, you will be presented with different options depending on your preferred placement. If you plan to hang your projector in front of the screen, select Front Ceiling by using the Left or Right Arrow key. Choose Rear Ceiling if you hang the projector behind the screen.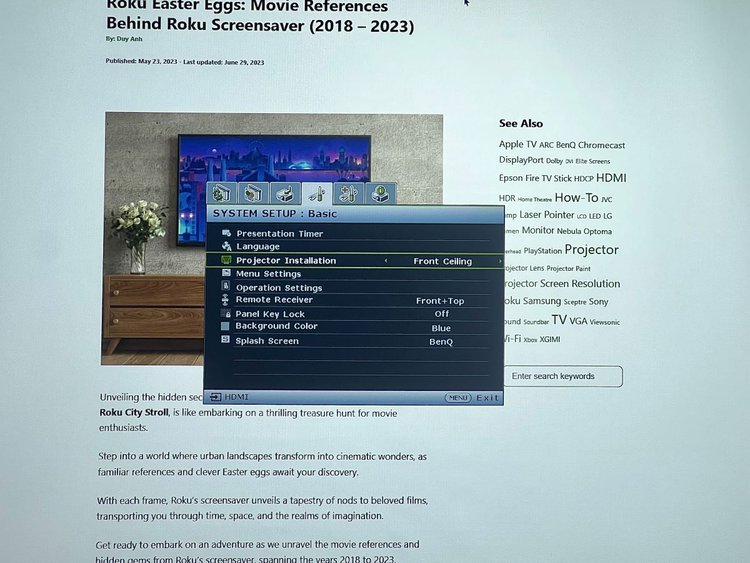 My BenQ Projector Is on a Shelf but Images Are Still Upside-Down — What Do I Do?
This means your BenQ projector "Projector Position" is still on the "Front Ceiling" or "Rear Ceiling" options. To change this, you need to:
Step 1: In the Menu settings, navigate to the SYSTEM SETUP: Basic tab, then select Projector Installation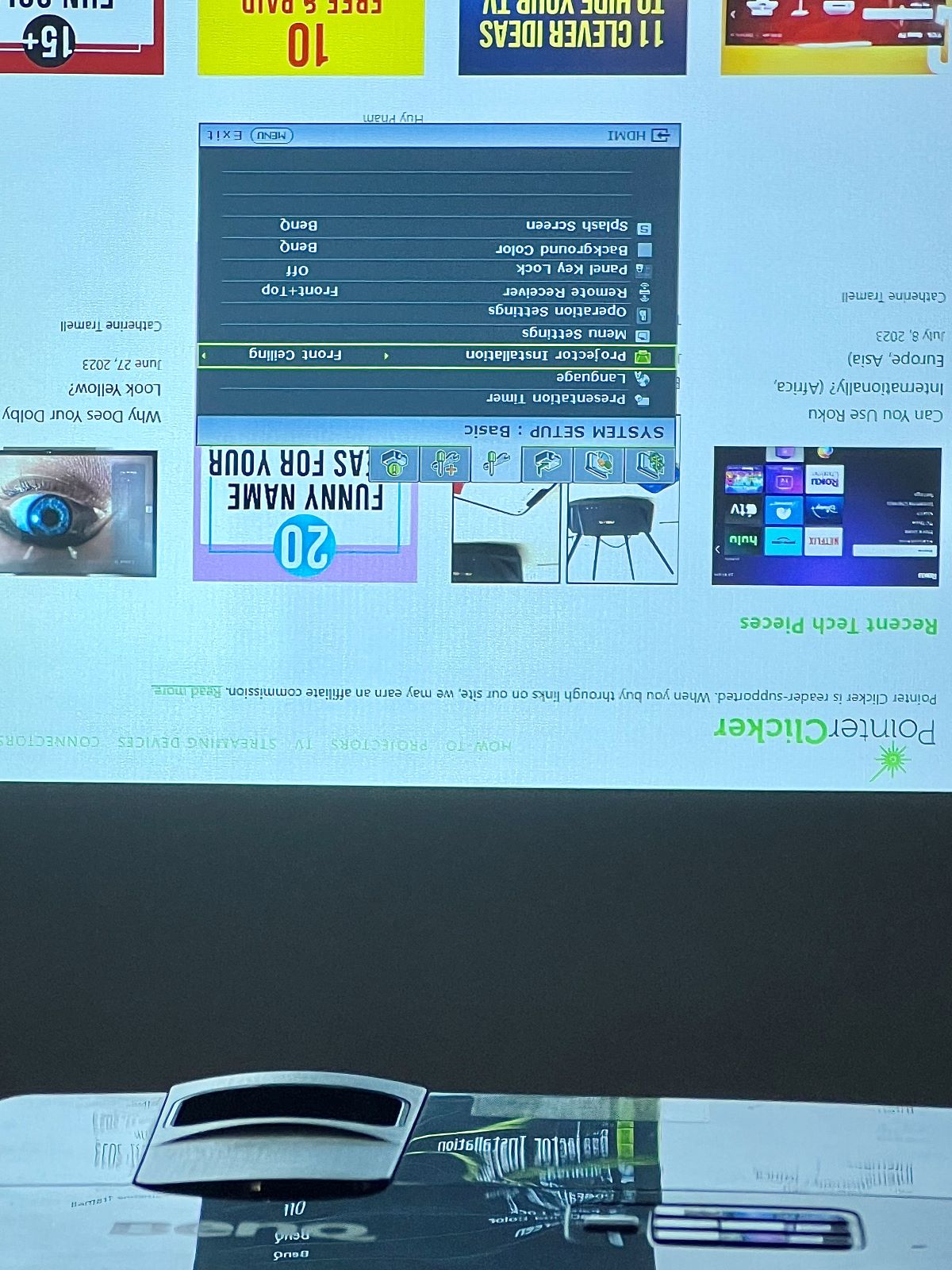 Step 2: Use the Left or Right Arrow key to select Front Table (if your projector is in front of your screen) or Rear Table (if your projector is behind your screen).
This should fix inverted pictures on your BenQ projector.
Is It Better to Mount Your BenQ Projector on the Ceiling?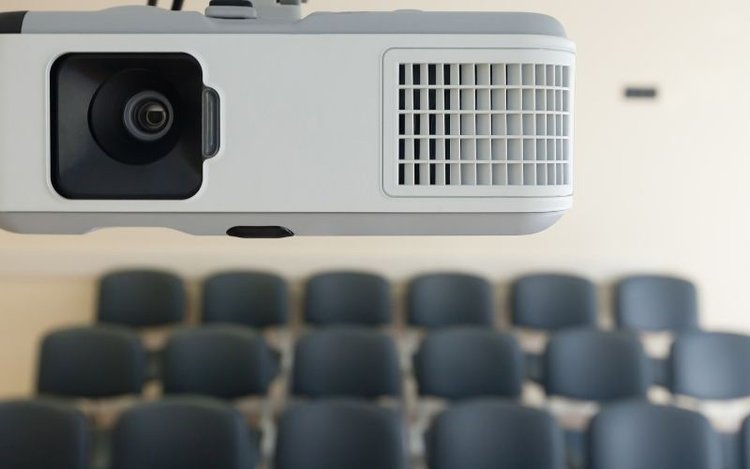 Many users prefer mounting their projectors on the ceiling. Not only does it take up less space than a shelf, but it also allows you to put your BenQ projector much closer to your projection screen.
However, there are also a couple of downsides to ceiling mounts. For instance, if you're not savvy with tools and other DIY equipment, you might make a mistake while drilling holes in your ceiling.
Furthermore, ceiling mounts also have more setup requirements, e.g., cables, wirings, and wireless transmitters. Luckily, BenQ also sells a Ceiling Mount Kit for their projectors. It's height-adjustable, comes with a 3-year warranty, and is affordable.
How to Mount the BenQ Projector to the Ceiling?
BenQ typically includes an installation manual with all of its products. If you can't find your copy anywhere, the following instructions should help you.
First off, we should remind you not to modify any of the instructions or switch out any parts that have been mentioned in this section. Furthermore, if you're not confident with your DIY skills, we recommend getting a professional to do the job for you.
User errors aren't covered by the BenQ warranty. It's best to be cautious so you don't lose your machine.
Here are the steps to perform:
Step 1: Check to see that all parts are present and accounted for. BenQ includes a parts list with all their products. Refer to this while checking your equipment.
Step 2: Measure the throw distance. You can refer to this chart from BenQ for more accurate measurements.
Step 3: Take the U-Plate and fasten it inside the Ceiling Adapter using two (2) M4 screws. Once done, take four (4) ceiling mount screws (not included) and attach this part to the ceiling.
Step 4: Take the Tube and insert it into the U-Plate. Fasten this part using two (2) Tube Bolts.
Step 5: Grab the Pipe and attach it to the Tube. Take two (2) L-Adjust bolts to secure the Pipe.
Step 6: Get the H-Adjust Adapter and secure it to the Pipe-Base using two (2) M4 screws.
Step 7: Using one V-Adjust Bolt, combine the Projector Adapter and the V-Adjust Adapter. Once done, fasten two (2) M4 screws on both sides of the Projector Adapter. (This is your Bass Assembly.)
Step 8: With four (4) M4 screws, attach the projector to the Bass Assembly.
Step 9: Now, you're ready to mount your BenQ projector to the ceiling.
Get a friend to help you with the attachment, to avoid accidentally dropping your projector. Height adjustments are also possible, so check out this guide for more details.
Is the Rear Ceiling Better Than the Front Ceiling?
Yes, in my opinion, the rear ceiling setup is way better than the front ceiling. However, it still somewhat depends on your situation and preferences.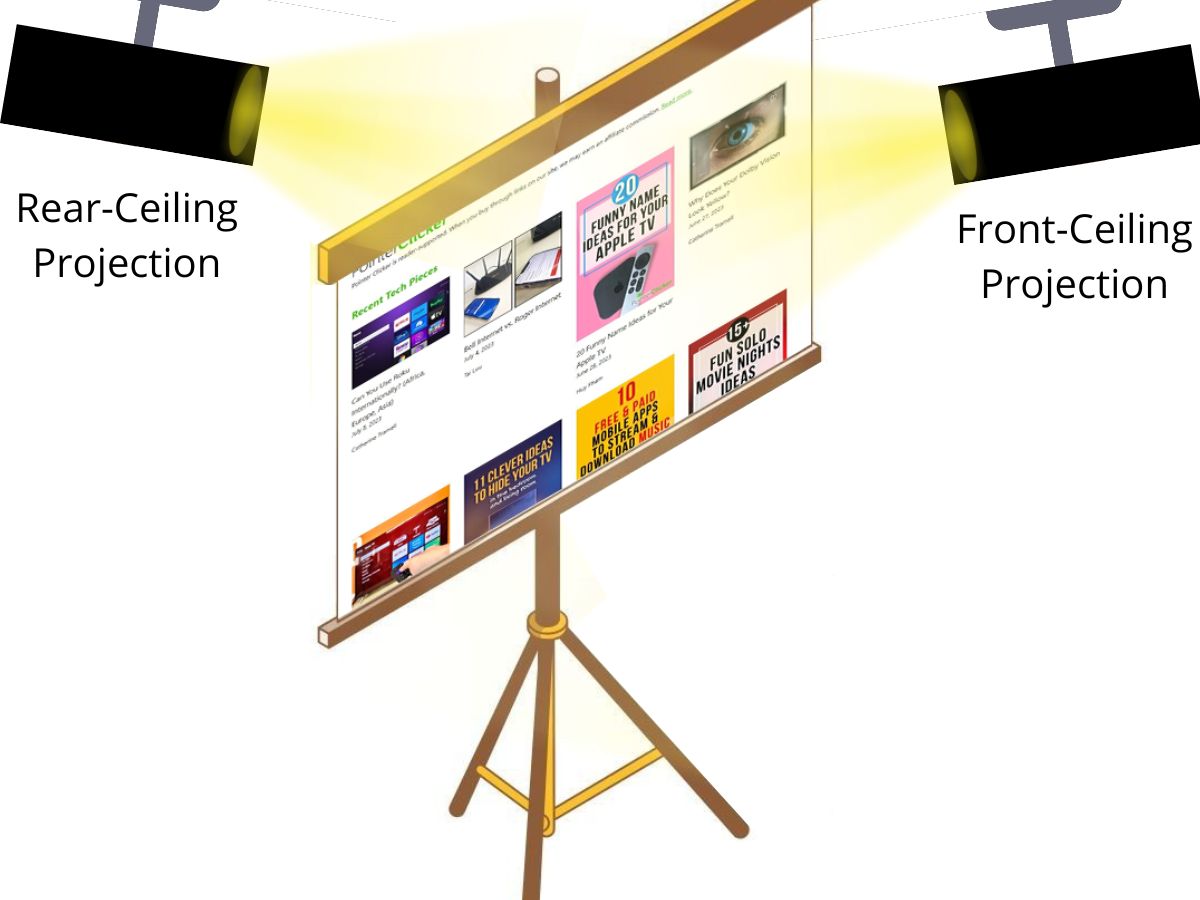 Front ceiling installation is generally recommended for most setups, as it offers an excellent visual experience and is suitable for smaller spaces. It ensures a clear view of the screen and is the more common choice among users. This setup provides optimal viewing angles, particularly for standard-sized screens.
On the other hand, rear ceiling installation has its own benefits. It is typically preferred when you desire a clean and unobstructed room appearance. By placing the projector behind the screen, potential shadowing caused by people or objects passing in front of the projector is eliminated. Moreover, if you have a larger screen size and aim to maintain a wider viewing angle, rear ceiling installation can create a more immersive experience and enhance the sense of depth.
Ultimately, the choice between the rear ceiling and front ceiling installation depends on your specific space and room layout, desired screen size, viewing angles, and lighting conditions.
Take into account your preferences for a neat setup and consider the advantages each option offers. By considering these factors, you can make an informed decision that aligns with your needs and brings satisfaction when your AV setup is complete.
Final thoughts
Fixing upside-down images on the BenQ projector is quite easy and doesn't require you to get professional assistance. Installation instructions should be included in your product's user manual. However, if it isn't, our guide on fixing upside-down images on the BenQ projector should help you solve your problem.
Keep in mind that altering any of the steps in this guide may result in unexpected accidents or damages that may cost you your product warranty. We recommend that you stick to the steps or get a professional to do the job.
We hope this article improves your overall viewing experience with the BenQ projector!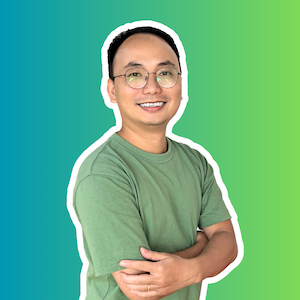 Vance is a dad, former software engineer, and tech lover. Knowing how a computer works becomes handy when he builds Pointer Clicker. His quest is to make tech more accessible for non-techie users. When not working with his team, you can find him caring for his son and gaming.