I love Roku, but have you noticed how fast it goes through batteries? Why does my Roku remote eat a lot of batteries?
It's such a hassle to purchase so many. Or worse yet, remove the batteries from your remote, so they don't drain overnight.
So, what's going on Roku?
In the following paragraphs, we'll explain why this happens and what you can do to fix the issue.
What Is the Roku Battery Size?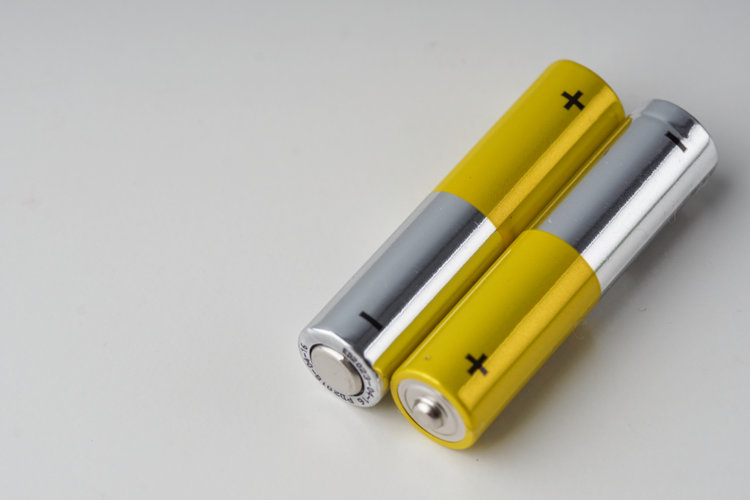 Your Roku comes with a remote control. The battery size depends on the Roku model you've purchased. However, generally speaking, most Roku remotes use AAA batteries.
Here's a handy table with information about which Roku uses which types of batteries for your convenience.
| | |
| --- | --- |
| Roku Player Type | Battery Type |
| Roku Express | AAA |
| Roku Express 4K | AAA |
| Roku Streaming Stick + | AAA |
| Roku Streaming Stick 4K | AAA |
| Roku Streambar | AAA |
| Roku Ultra | Rechargeable Remote |
Each Roku comes with a pair of batteries so you can insert them and quickly start your new streaming experience.
If you're concerned about your Roku remote going through batteries, you may want to invest in some rechargeable batteries and a charger.
I purchased a few of these and now use them interchangeably. And they come in AA and AAA, therefore you can choose which one you need once you know.
As a side note, Roku suggests only using alkaline and non-rechargeable nickel cadmium or nickel metal hydrogen batteries. So, you could say I took a chance on the rechargeable batteries but have had no issues.
Why Does My Roku Remote Eat a Lot of Batteries?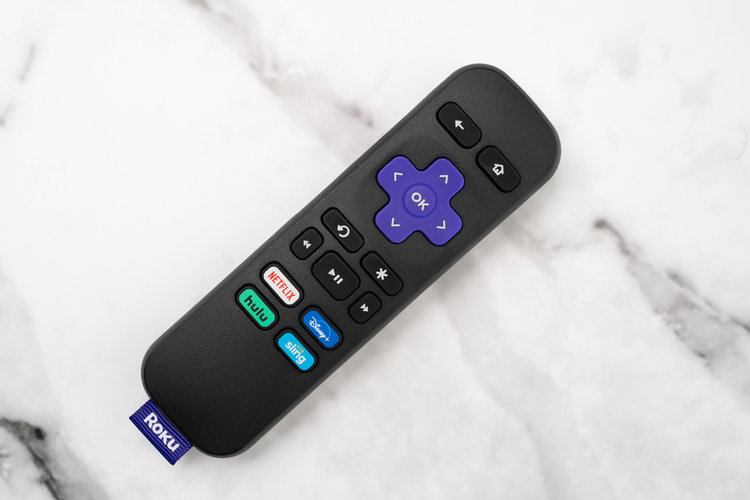 So now the big question is, why does my Roku go through so many batteries?
Roku states that the batteries are drained quickly if your control is not correctly paired to your TV.
However, many users continue to experience draining issues with their controls even after a few firmware updates. Therefore today, we thought we would cover as many solutions as possible.
So let's try them all and see what works best for you.
7 Solutions to Your Roku Battery Drain Issue
With so many users experiencing the same issue, you would think the problem would be the same with all controls. However, the fascinating thing about the battery draining issue is that it stems from many different scenarios.
Therefore, this section will cover many solutions in the hope that one of these will help you.
1) Re-Pair Your Remote to the TV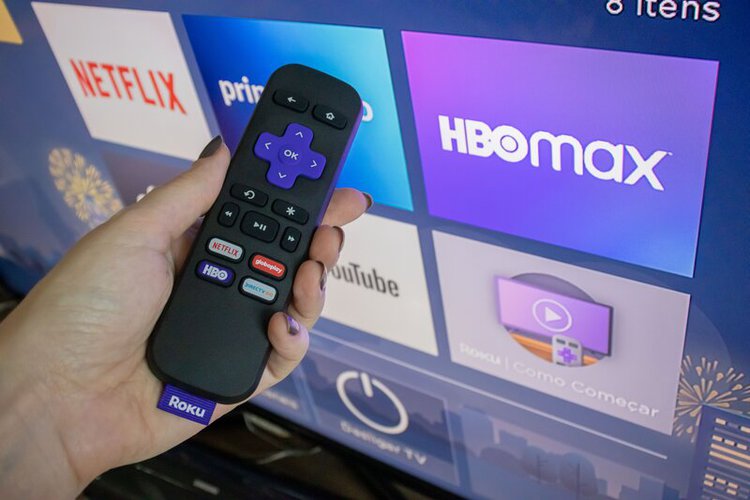 If you're experiencing a battery drainage issue and you have a Roku TLC TV (instead of a streaming stick), this should be the solution for you.
We're going to pair the control to the TV to stop it from draining the batteries.
To do so, please follow these steps:
Step 1: Get your remote and open the battery compartment.
There should be one small pairing light and one pairing button slightly larger than the light.
Step 2: Press down on the pairing button until the pairing light blinks. If the light doesn't flash, try one more time. If nothing happens, it means your batteries are drained, and you must replace them before attempting to pair the control.
Step 3: Restart the TV.
Step 4: Wait approximately one minute for the control to connect to the TV.
Step 5: You'll notice a pairing box appear on the screen, letting you know that the pair was successful.
Once it's been paired, your control will show you the battery power percentage. This should stop your batteries from draining so quickly.
Need other solutions? Keep reading for more.
2) Perform a Power Drain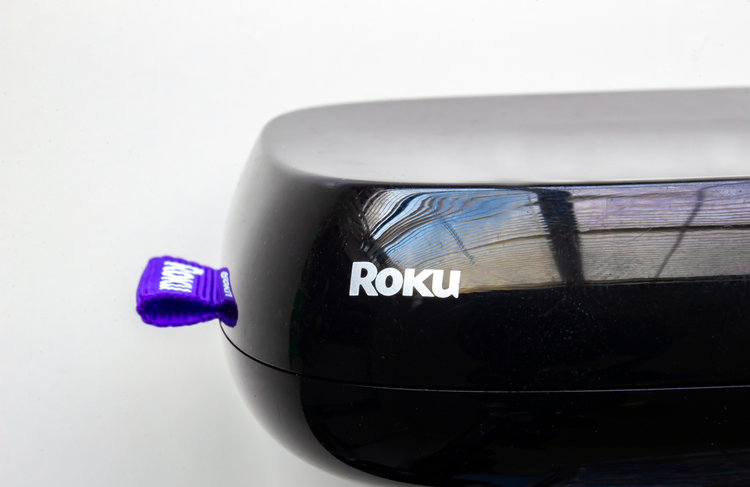 If your remote control isn't pairing to your TV correctly and you're still experiencing battery drainage issues, performing a power drain on your TV is a good step to try.
Here's how to do so:
Step 1: Unplug your power cord from the wall outlet.
Step 2: Push the TV's power button for approximately 15 seconds.
Step 3: Plug the TV back into the wall.
Step 4: Perform the steps to pair the control again.
3) Factory Reset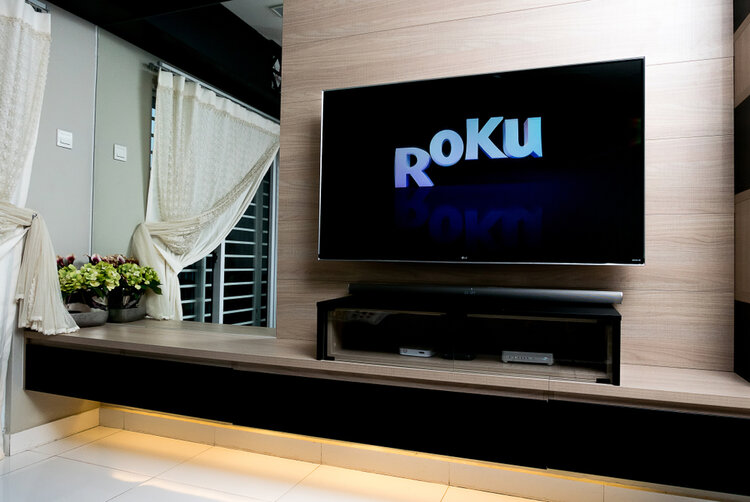 Many users found that a factory reset solved their drainage issue. Therefore we are going to walk you through these steps.
The following steps work on all Roku devices, from streaming sticks to Roku TVs.
Step 1: Locate your Roku remote control and press the home button.
Step 2: Navigate to Roku Settings.
Step 3: Select System.
Step 4: Next, find Advanced System Settings.
Step 5: Click on Factory Reset.
Step 6: Follow the on-screen instructions if need be.
Once you've factory reset your device, your control should no longer drain the batteries.
Factory Reset Using Your Hardware Reset Button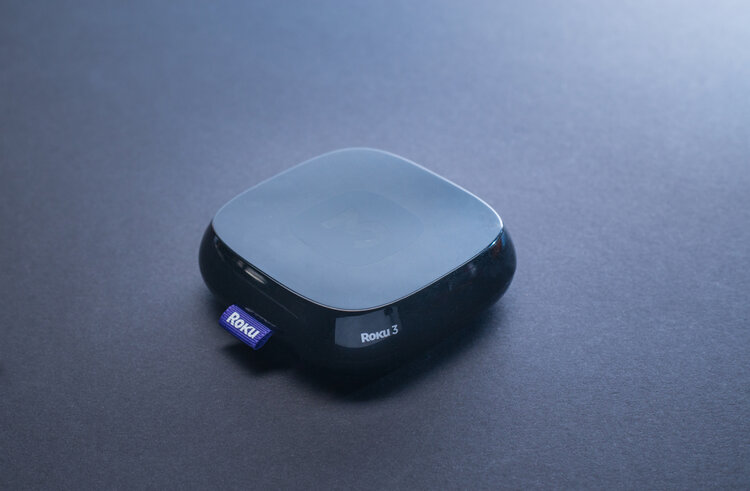 Another option for resetting your device is to use the Reset Button located on either the back or bottom of your Roku device.
There are two types of Reset Buttons on Roku's devices, a pinhole or an actual raised button.
If you have a pinhole, use a small, thin object like a paperclip, toothpick or safety pin to reset your device. Otherwise, press and hold the Reset Button firmly for about 10 seconds.
The reset light will begin flashing once the reset is complete.
4) Update Your TVs Firmware
If you haven't already done so, Roku released a firmware update that patched a few bugs. One patch stopped the battery drainage issue.
Roku will automatically check for updates, but if you wish to perform the update manually, here's how to do so:
Step 1: Navigate to your Roku's home screen.
Step 2: Find and click on Settings.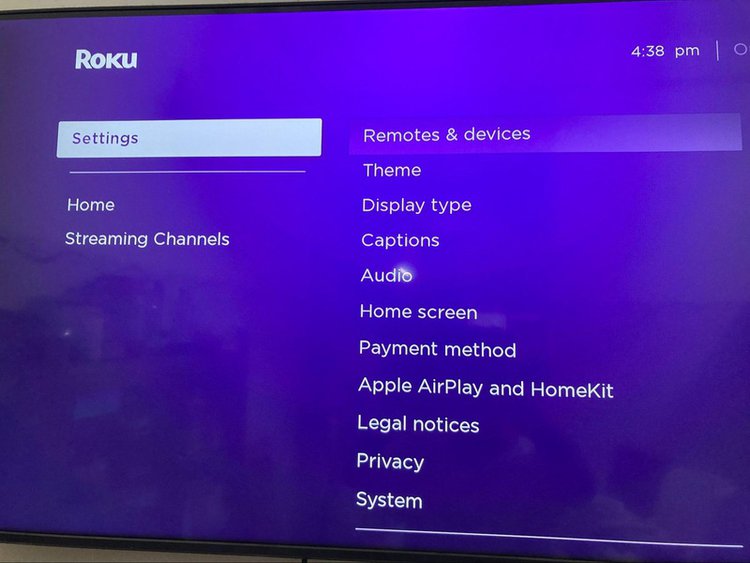 Step 3: Select System.
Step 4: Now, find and select System Update.
If you do not see any updates available and want to find out if there are any, select the Check Now button, and your Roku will scan its servers for new updates.
5) Check For Stuck Buttons
Sometimes buttons get stuck, and you don't notice it until it starts to drain your batteries.
So, cleaning the control will allow your buttons to free themselves if you have a remote that's full of grime.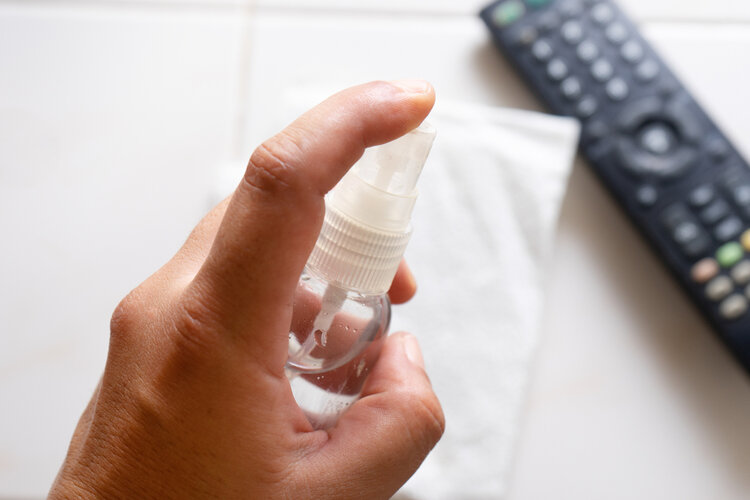 A stuck button will continually use power if it's pressed down. Therefore it's vital to keep your control clean whenever possible.
Use a toothpick for grime in and around each button. You can also use cleaning wipes.
However, it's important to note that many cleaning wipes are harmful to electronics, so if you're going to use cleaning wipes a good brand to use is MiracleWipes for Electronic Cleaning .
6) Check That Your Router and Roku Remote Are Compatible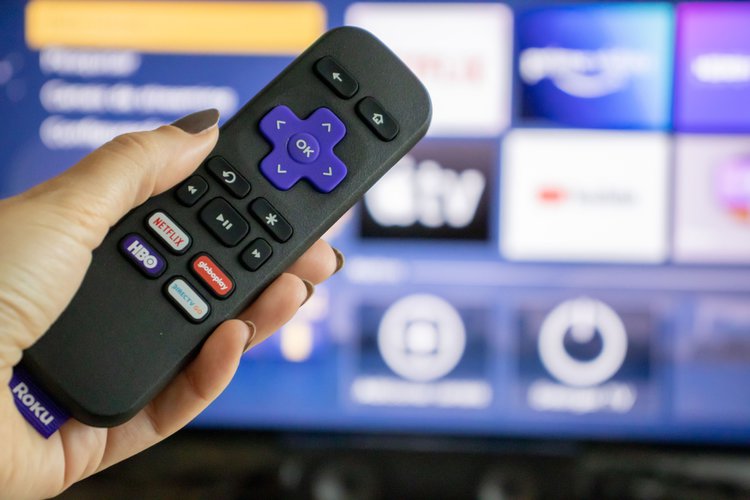 Some Roku models use an IP address that connects to your router in order to work as it should. Therefore on rare occasions, your Roku remote control might not be compatible with your router.
This might sound complex, but it's not as complicated as it might seem.
In order to fix the issue, you'll have to change the signal your router gives off. The problem sometimes resided with a 5G network.
Changing the wifi signal to anything but 5G will allow the control to stop constantly reaching out to your router (which causes the batteries to drain).
However, considering each router is different, we recommend calling your internet provider for assistance on how to do so.
7) Replace the Remote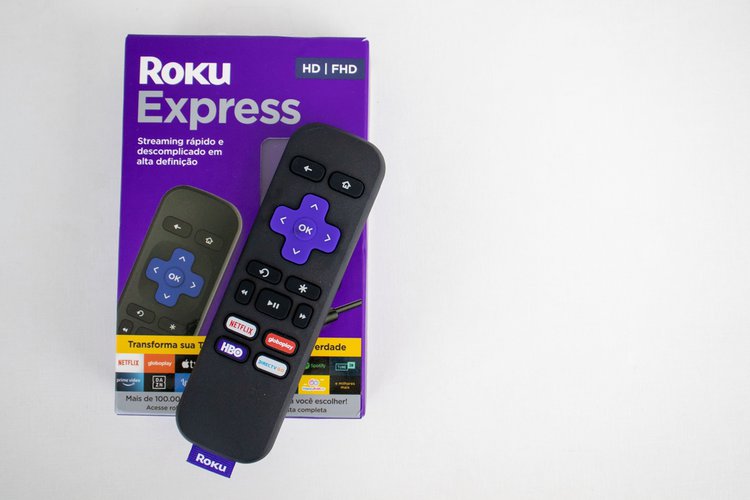 If you tried all of our above suggestions to no avail, perhaps it's time to replace the remote.
On some occasions, the remote is simply faulty. If that's the case, calling Roku customer service and replacing your remote is the best way to stop the batteries from dying quickly.
Batteries No Longer Draining?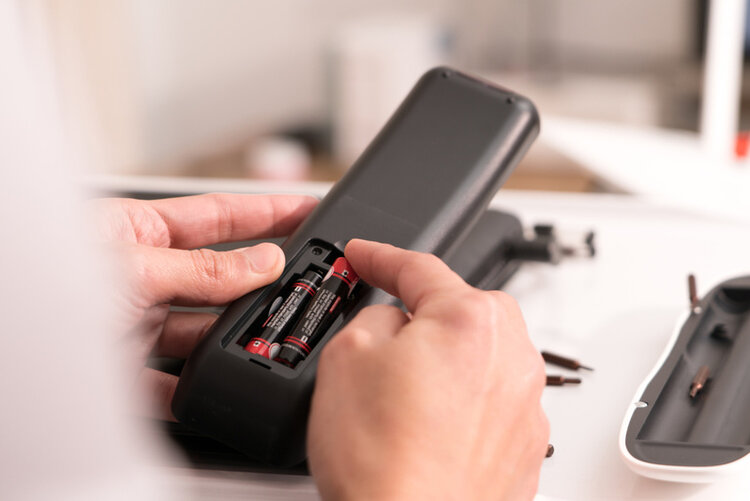 As you can see, your Roku might eat a lot of batteries due to a mix of issues. Sometimes, the issue is your hardware, and a simple replacement does the trick. Other times the problem is a tad more complicated.
Nevertheless, we hope you found a solution that helped fix your drainage issue and that you are living life without battery problems.
Did you find a solution we've never heard of? Leave it in the comments!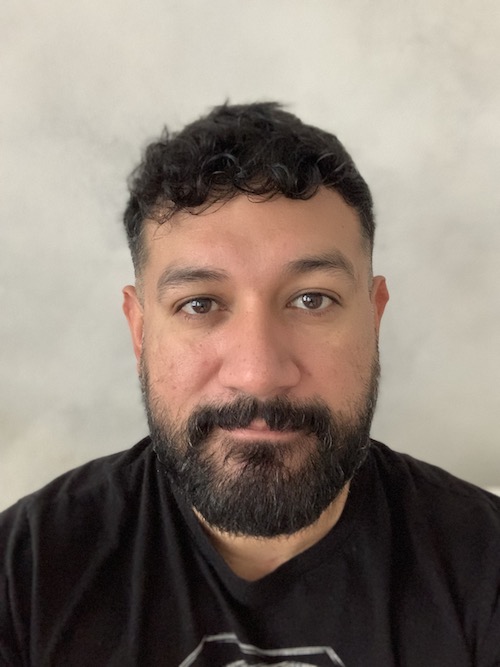 James Quintanilla is a technical copywriter. Although his experience allows him to write on many topics, he loves to focus on tech and travel. As a freelancer, James has worked on projects with Pointer Clicker, Lonely Planet, and the Travel Channel. When he's not writing or planning his next adventure, he's watching a scary movie.