You're getting ready to browse your Roku channels when you notice something out of the ordinary: your Roku remote's LED indicator light is blinking green.
You continue using your Roku, but even though everything is working correctly, your remote continues to blink.
You've never noticed this before. Is something wrong with your remote, or even worse, your Roku device?
Don't worry. None of your devices are on the fritz.
So, why is your Roku remote blinking green? What should you do if it won't stop blinking green?
Keep reading to find out!
Why is My Roku Remote Blinking Green?
Your Roku remote is blinking green because it's in pairing mode.
Roku remotes are placed in pairing mode when they're ready to pair to your Roku device. The blinking green light signifies that they're now discoverable by your Roku device, meaning you'll be able to complete the pairing process following any on-screen instructions.
Pairing mode is enabled by pressing your remote's button.
Let's go over the different types of Roku remotes and discuss where they're pairing buttons are located, should they have one.
Roku Voice Remote Pro
The Roku Voice Remote Pro's button can be found on the back of the unit.
So, if you find that its light has randomly started blinking, you'll likely accidentally enable pairing mode by pressing it.
Don't worry. Your remote should disable pairing mode in a few minutes when it's not connected to a new Roku device.
Roku Voice Remote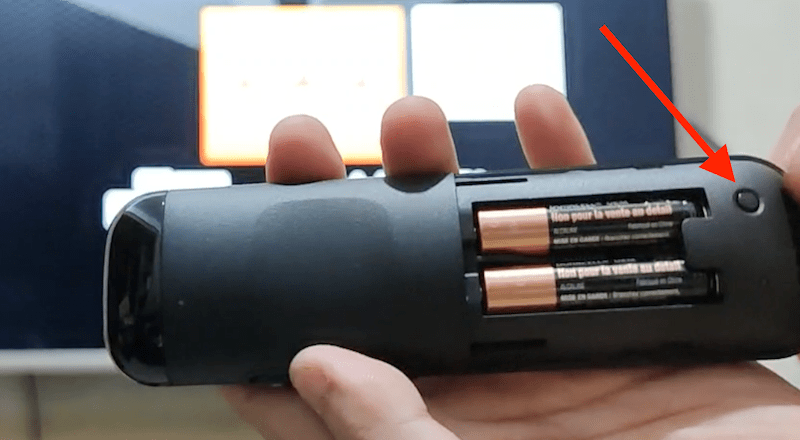 You can find the Roku Voice Remote's pairing button in its battery compartment by removing the battery mount's cover.
Because of the button's placement, it's unlikely that you accidentally enabled pairing mode unless the mount's cover has been removed. You may also want to check that there's nothing lodged in the battery compartment pressing against the button.
Considering the button's placement, it's likely that something else triggered its pairing mode.
Roku Simple Remote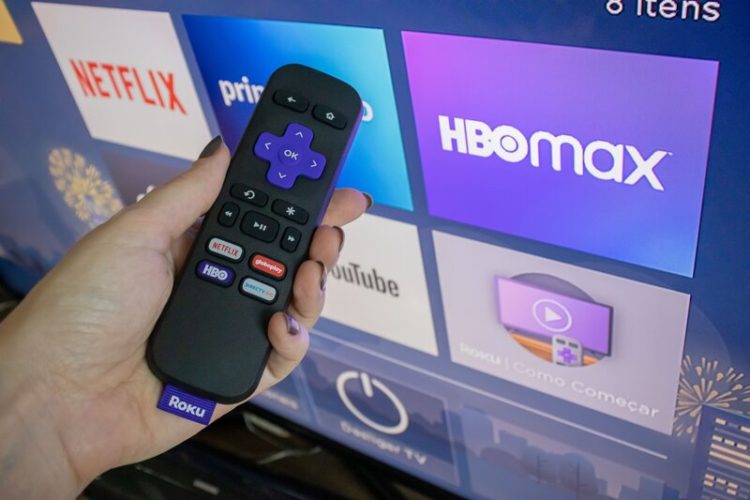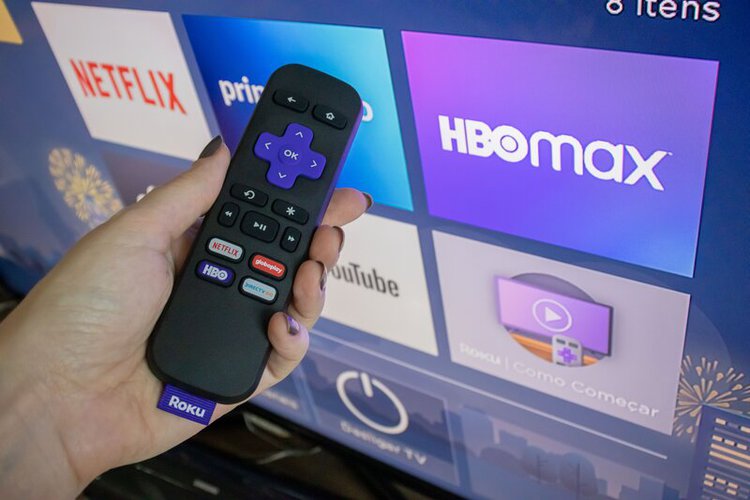 The Roku Simple Remote uses infrared technology, similar to how a normal universal TV remote works. Because of this, it does not need to "pair" with your Roku device as the Roku Voice Remotes do.
So, it does not have a pairing button nor does it have a pairing mode.
Consequently, Roku Simple Remotes do not have an LED indicator light.
If you're unsure of which Roku remote you have, check out the "What type of remote do I have?" section in this official Roku troubleshooting article.
How to Put Your Roku Remote in Pairing Mode
Let's learn how to put your Roku remote in pairing mode.
Now that you know if your Roku remote has a pairing mode, you're ready to learn how to enable it.
This process will vary depending on if your remote is rechargeable (i.e. Roku Voice Remote Pro) or if it uses standard batteries (i.e. the Roku Voice Remote).
Remember, although the Roku Simple Remote uses standard batteries, it does not have a pairing mode since it uses infrared technology.
Roku Voice Remote Pro
Find your remote's pairing button on the back of the device. Then, press and hold it until the LED indicator light begins blinking green.
Roku Voice Remote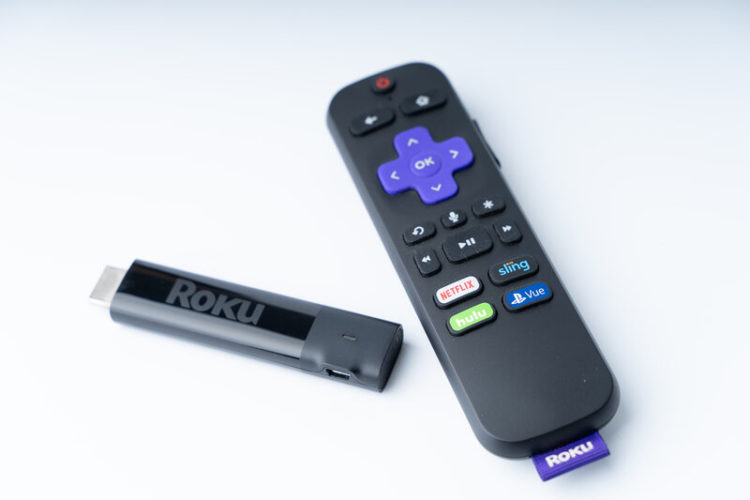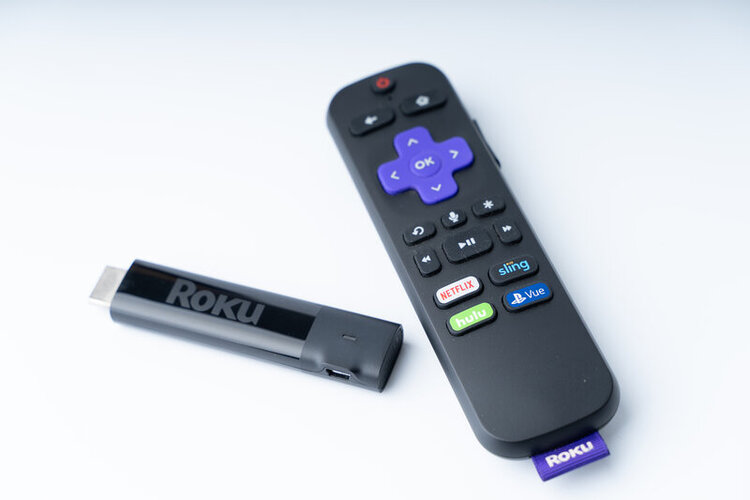 Locate your remote's battery compartment on the back of the unit. Then, carefully remove the cover by gently pressing it down and sliding it out.
Once you've found the pairing button inside the battery compartment, press it until the remote's pairing light starts blinking green.
Note: If you find that your Roku remote's batteries are corroded, please avoid touching them with your bare hands. Instead, use a paper towel or plastic gloves to remove them from your remote before replacing them with fresh ones.
Always dispose of batteries correctly according to local regulations, as they are toxic to the Earth's soil.
My Roku's Green Light Won't Stop Blinking – How Do I Fix It?
Follow the steps below to troubleshoot your blinking Roku remote.
Your Roku remote's green light has been blinking for several hours now and doesn't show any sign of stopping.
While your Roku remote should automatically disable pairing mode after a few minutes, it can become stuck in this mode. If this happens, you will need to intervene to prevent the light from draining your Roku's batteries.
Luckily, fixing your Roku's perpetually blinking green light is fairly simple.
Please note that the process listed below will only work on Roku remotes that use standard batteries, like the Roku Voice Remote.
If your rechargeable Roku remote's (e.g. the Roku Voice Remote Pro) light won't stop blinking, we recommend contacting Roku customer care for additional guidance.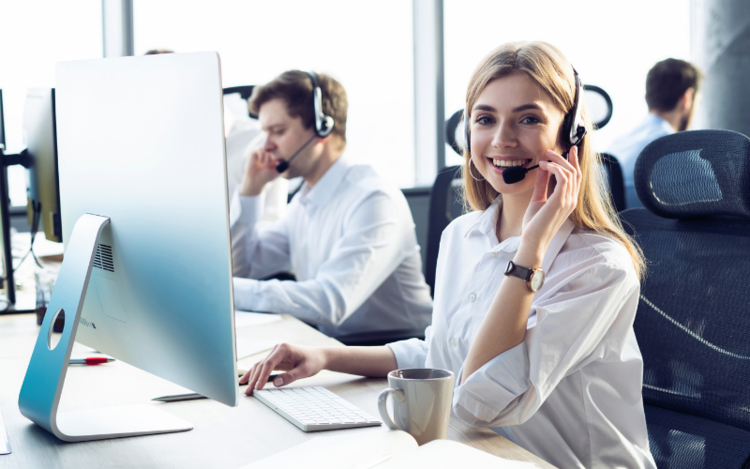 Let's learn how to fix your blinking Roku remote!
Step 1: Remove your remote's batteries from its battery mount. If the batteries are corroded, properly dispose of them and replace them.
Step 2: Ensure your Roku device is turned on before unplugging it from its power source. Wait at least 30 seconds before proceeding to the next step.
Step 3: Plug your Roku device back into its power source, ensure your TV is set to the right input, and allow the Roku device to fully reboot.
Step 4: Put the Roku's batteries back into the battery mount. Ensure they are correctly placed and the correct type. Do not replace the cover yet.
Step 5: Enable the remote's pairing mode by pressing the pairing button found on the inside of the battery compartment.
Step 6: Your Roku remote should automatically pair with your Roku device. You'll know the pairing process is complete when the LED indicator light stops blinking.
If you need extra guidance, watch the video below outlining how to reset your Roku remote by following the steps above.
Roku Ultra Remote Blinks Green But Won't Pair? Fixed!
Wrapping Things Up
Your Roku remote's light blinking green means that its pairing mode is turned on, which could be a result of you accidentally pressing its pairing button.
This situation is only applicable to the Roku Voice Remote Pro and Roku Voice Remote since the Roku Simple Remote does not have a pairing button.
The light should stop blinking on its own, but if it doesn't, you'll need to reset your Roku remote.
If your rechargeable Roku remote's light continuously blinks, please contact Roku customer care.
What's your experience with your Roku remote's light blinking? Has our article helped you fix your remote's blinking green light?
Let us know in the comments below!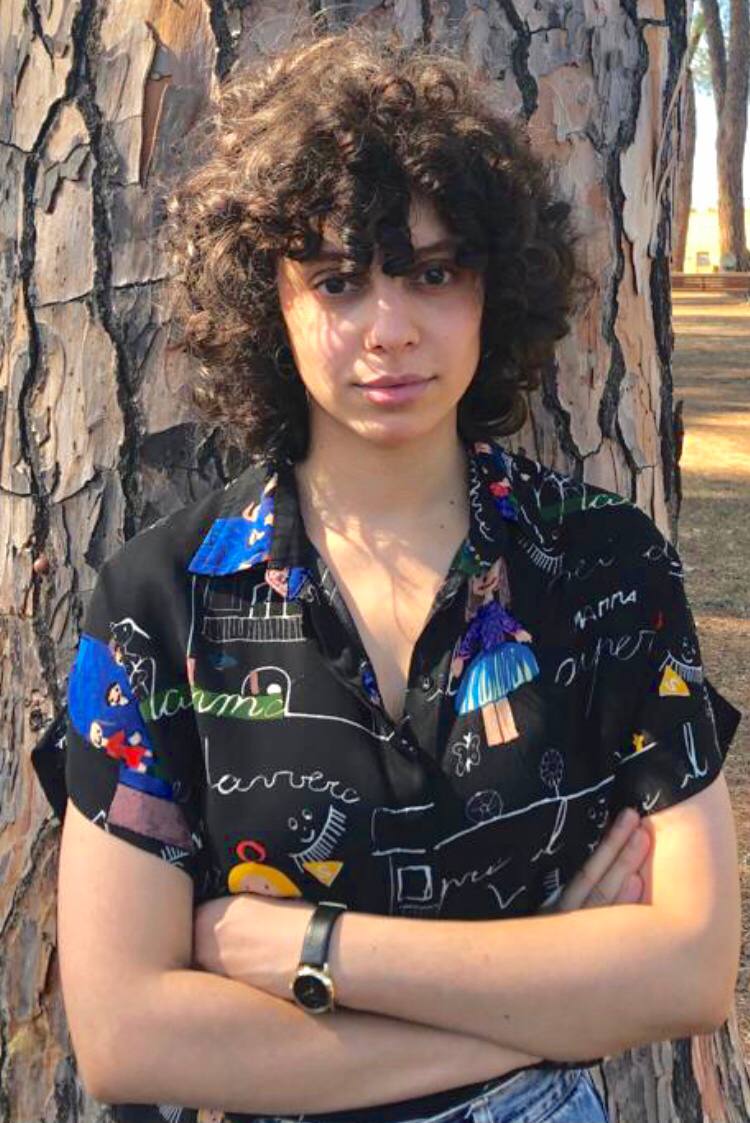 Yesenia Achlim is a technical copywriter and editor with a focus on AV equipment. She aims to break down complicated topics and make technology accessible, no matter your technical expertise. When she's not teaching you how to replace a projector lamp, you can find her reading and baking.