While most TVs are designed to be intuitive to use, you may still struggle to complete simple operational tasks, like turning it on, changing the input, and in the end, turning it off.
Additionally, there may be something amiss with your TV preventing you from turning it off like you usually do. For instance, the control panel's power button could be broken or you could have lost its remote.
Lucky for you, we've compiled five easy ways to turn off your LG TV and put all of your tech problems to rest.
Let's get started!
1. With Your Remote Control
Point your LG TV remote at your TV before clicking its Power button once to turn your TV off. If your TV doesn't turn off, make sure that you're close enough to its IR sensor and that the remote's batteries aren't dead.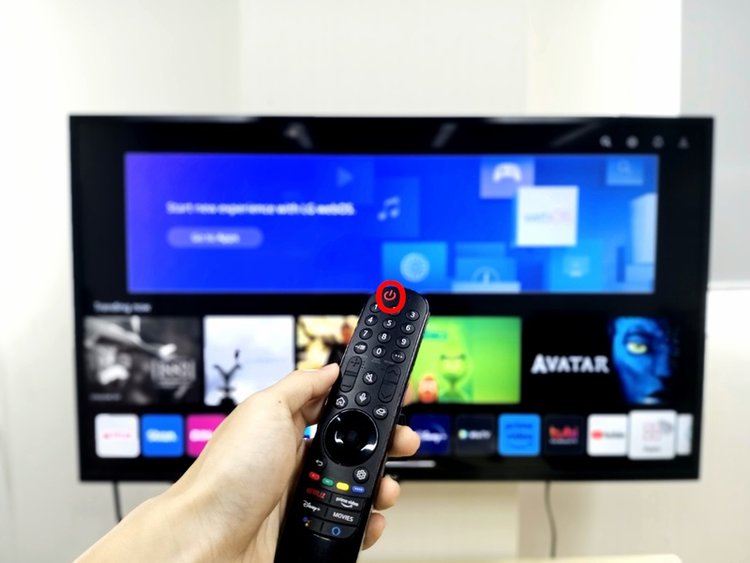 2. Without Your Remote Control:
Is your TV remote on the fritz? No problem!
You can turn your TV off without your remote using your TV's control panel.
Step 1: Locate your TV's Power button on its control panel. Depending on your TV model, the Power button may be beneath the LG logo, on the back of the TV, on the bottom right bezel, or right in the middle of the TV.
Step 2: Once you've found the Power button, gently press it once to power your TV off.
Presto! Your TV is now turned off!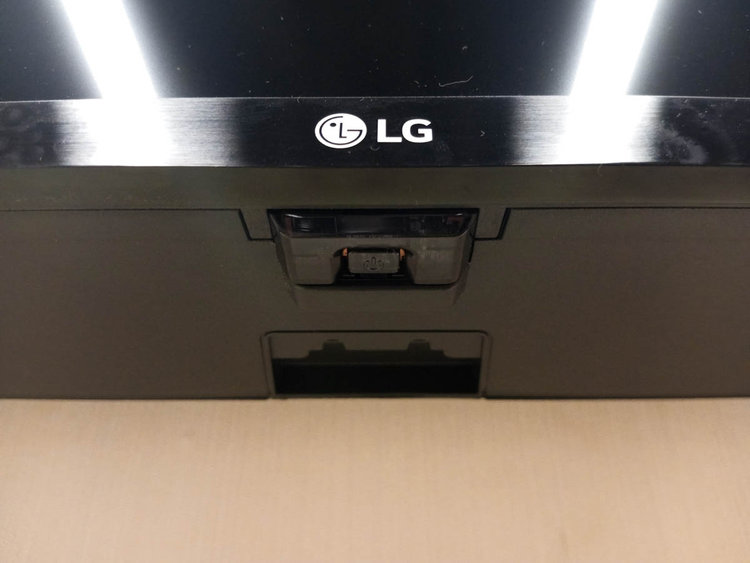 3. Unplug the Power Cord (Cut Off the LG TV's Electricity)
It's usually best to turn off your TV before unplugging it since this allows the software to properly shut down and ensures the plug will not form an electrical arc. However, if your TV is not turning off via its remote or control panel, then it may be best to unplug it from the wall outlet.
This will cut off your TV's electricity and turn it off, whereas pressing the Power button while leaving it plugged in simply puts your TV in standby mode.
Gently unplug your TV's power cable from its wall outlet or, if you're using a power strip or adapter, turn it off to stop the electrical flow to your TV.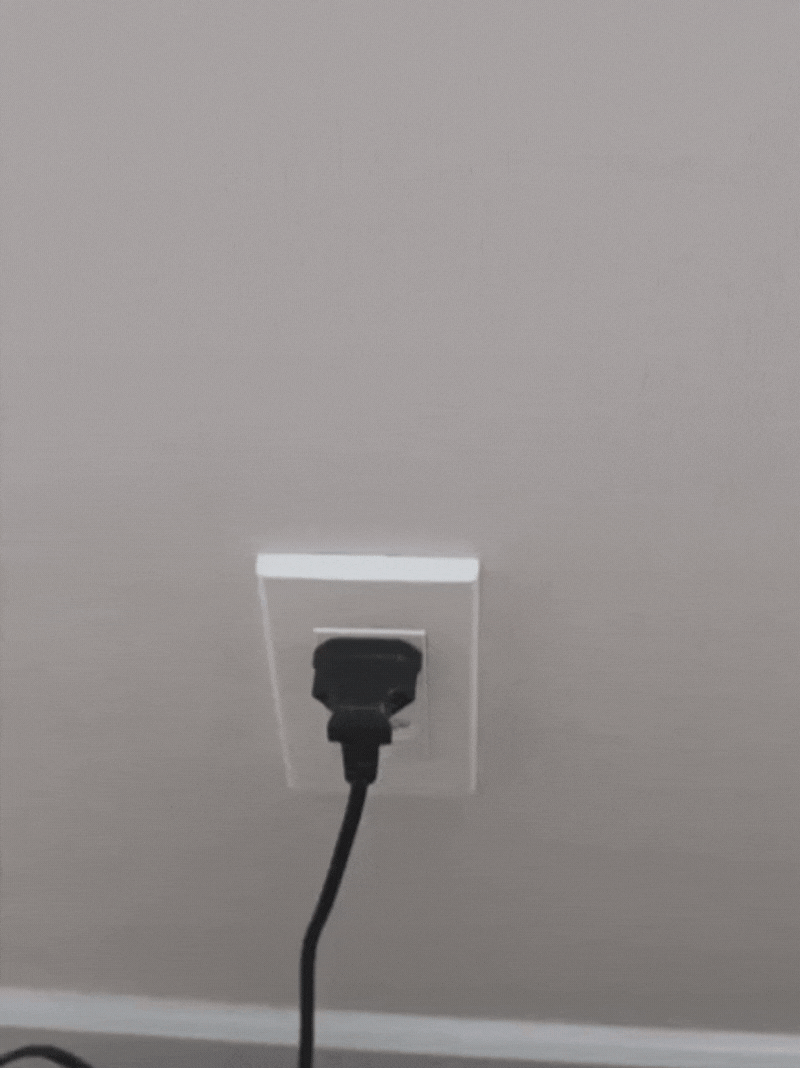 4. Use the LG ThinQ App
LG smart TVs with webOS 4.5 or up & Bluetooth support can be powered off using the LG ThinQ app.
All LG TVs with webOS 6.0 or above will enable Bluetooth automatically.
Follow the instructions below to verify if your LG TV supports Bluetooth and enable it accordingly.
| | |
| --- | --- |
| webOS 4.5 | All Settings → Connection → Mobile Connection Management → TV On With Mobile → Turn on via Bluetooth: On |
| webOS 5.0 | All Settings → Connection → Mobile TV On → Turn on via Bluetooth: On |
How to Add Your TV to ThinQ App to Turn It Off
Now that Bluetooth has been activated, follow the steps below to add your TV to the ThinQ app to control it remotely.
Step 1: Enable Bluetooth on both your smartphone and LG smart TV. You can skip this step if your TV has webOS 6.0 or above since Bluetooth is enabled automatically on these models.
Step 2: Install the ThinQ app from your Android's Google Play Store or iPhone's App Store.
Step 3: Once you've installed the ThinQ app, launch it on your device.
Step 4: In the app, tap Add a Device.
Step 5: Then, click Select Device, followed by Next.
Step 6: Tap TV from the Appliances list.
Step 7: Ensure your TV is turned on before finding your LG TV's name in the app and selecting it accordingly.
Step 8: Now you should see a string of numbers displayed on your LG TV. When prompted, enter these numbers into the app.
Step 9: If you'd like to immediately link your account to your LG TV, select Link/Log in. Otherwise, tap Skip to log in later.
Step 10: Finally, to move your TV to the app, tap Move to Home or Go to Home.
Step 11: To turn off your TV, tap the TV's name within the app before selecting the Power button found in the app's top-right corner.
Watch the video below demonstrating how to link your LG TV to the ThinQ app.
[LG WebOS TV] How To Set Up The LG Thinq App On Your LG Smart TV
5. With Alexa
Why would you go through all the trouble of pressing a button when you can control your TV's power status with your voice instead? Luckily, Alexa allows you to turn off your TV with a few spoken words.
Please note that Alexa is only available on LG units fitted with a webOS of 4.0 and up or on any TV that supports an external Amazon Alexa-enable device .
To verify which webOS your LG TV has, follow the instructions below.
Step 1: Head to All Settings.
Step 2: Click on General.
Step 3: Go to About this TV.
Step 4: Now you will be able to see the TV Information displayed on-screen, including your TV's webOS version.
Alternatively, you can press your remote's Mute button three times. You will see your TV's webOS version beside Platform.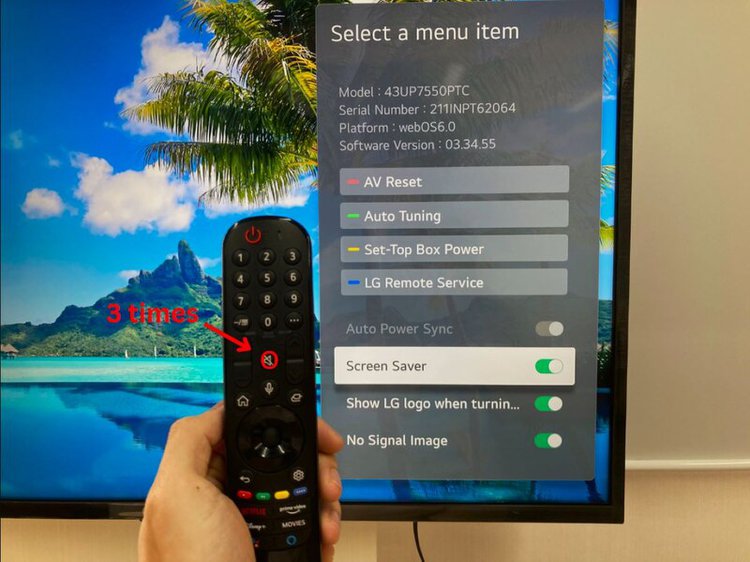 How to Set Up Alexa?
Follow the steps listed below to set up your Alexa.
Step 1: Hit your remote's Alexa button.
Step 2: Click on Get Started on-screen.
Step 3: Connect your Alexa to your Amazon account by scanning the QR code on-screen with your phone. Alternatively, you log into your Amazon account by heading to amazon.com/us/code and inputting the code displayed on your TV when prompted.
Step 4: Follow any additional instructions on-screen to complete the Alexa setup process.
Watch the video below demonstrating how to set up Alexa for your LG TV.
How To Connect To & Control LG TV Using Alexa (To Turn Off)
How to Turn Your TV Off With Alexa?
Once you've successfully linked your Alexa to your LG TV, follow the instructions below to use it to power off your TV.
Step 1: Activate your Alexa by pressing your remote's Alexa button or using the turn on Alexa Hands-Free feature by launching the Alexa app and heading to the Hands-Free Control section.
Step 2: Then, say "Alexa, turn off the TV" in a loud, clear voice.
Wrapping Things Up
You can turn off your LG TV by either pressing the remote or control panel's Power button, unplugging the power cable, or using the ThinQ app or Alexa.
All of the methods listed above will have the same outcome, except for unplugging your TV, since it will cut off your TV's electrical supply instead of putting it in standby mode like the other solutions do.
Before using the ThinQ app or Alexa, ensure your LG TV is fitted with a compatible webOS by checking the TV Information section found in its settings or pressing your remote's Mute button three times.
So, how are you going to be turning your LG TV off from now on?
Let us know in the comments below!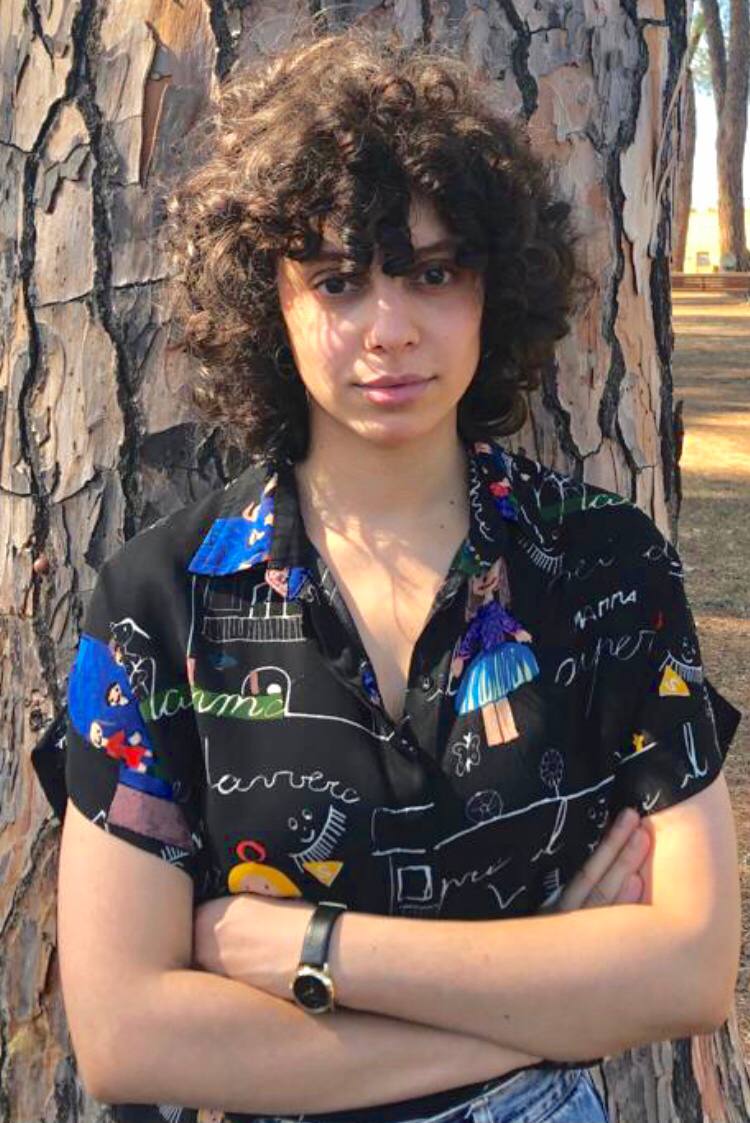 Yesenia Achlim is a technical copywriter and editor with a focus on AV equipment. She aims to break down complicated topics and make technology accessible, no matter your technical expertise. When she's not teaching you how to replace a projector lamp, you can find her reading and baking.