One of the biggest reasons why you bought a projector in the first place is the ability to watch movies with a more theater-like feel at home.
Nothing beats staying under comfy blankets, with your favorite snacks, and watching as many movies and series as you want.
But to be able to do this, you will need to connect your projector to your video source.
Now, your projector was working just fine for the last few months, but it's suddenly unable to read your USB stick.
Is your projector's USB port broken? Is your USB stick corrupted/broken? Or do you need to replace your USB cord?
Well, we're here to talk about that!
Why Your Projector Won't Read Your USB Stick or Cord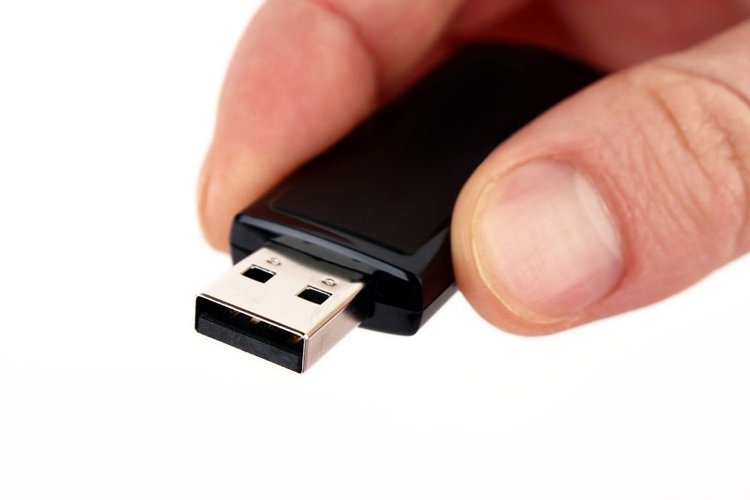 Connection issues involving USBs and mobile/other electronic devices are quite easy to troubleshoot. But it's because of the simplicity of these issues that it's a bit tricky to spot what the source is.
In most cases, you can just remove your USB stick and plug it in again to re-connect it to your projector.
The same can be done if you are using a USB cord to connect your projector to a laptop or mobile device.
But what if that doesn't work?
This means another cause for why your projector is not reading your USB stick or cord.
There are three possible reasons for your connection issues, and these are:
Dirt build-up in your projector's USB port
The projector's/device's USB port is loose/broken
The USB stick or cord is broken
Your projector is in the wrong input settings
Let's briefly go over the three causes:
Dirt Build-Up
Dirt and dust build-up can prevent the efficient connection between devices. But that's not all. Allowing dirt to build up in your laptop's or projector's USB ports will reduce the airflow, which can cause your system to overheat.
USB Port is Loose or Broken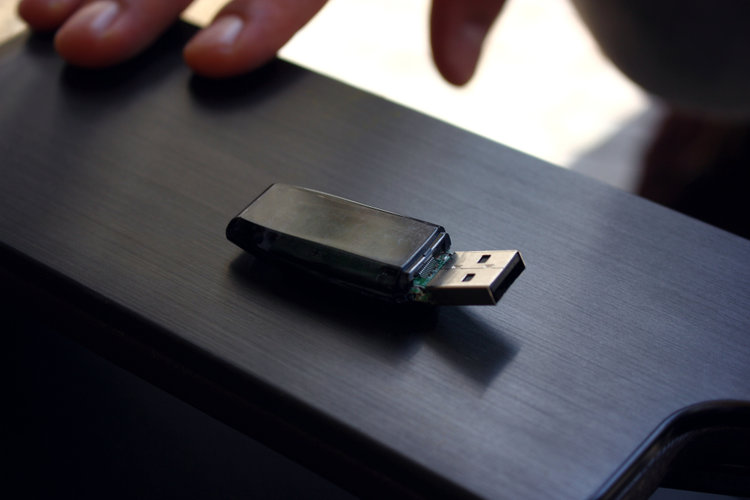 If you find that you can wiggle your USB stick or USB cord around after connecting it to your projector's port, then you're in for a sour treat.
This means that your projector's USB port is loose or broken.
USB Stick or Cord is Broken
If you tested out other USB sticks on your projector and they were able to connect successfully, then your USB stick may be broken or corrupted.
The same can be said if the USB cord you are using is unable to connect your device with your projector, but other cords can.
Should you buy a new USB stick or USB cord? Should you try to fix them?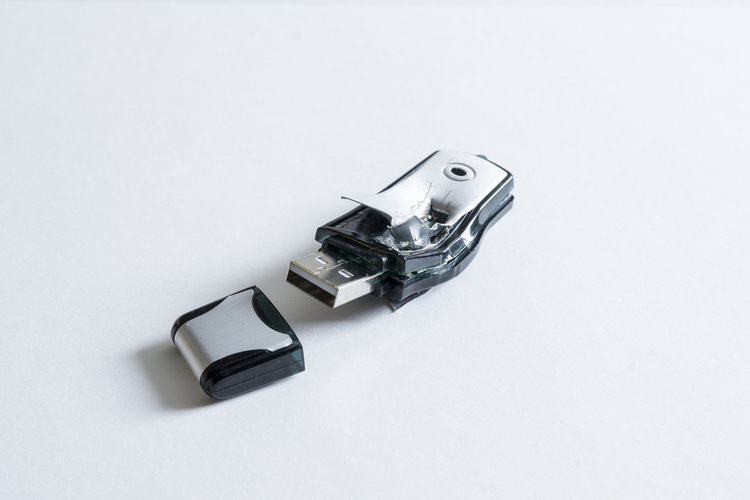 Wrong Input Settings
If you use your projector to connect different devices, you may have needed to change the settings. If this is the case, then it makes sense that your projector can't read your USB stick or USB cord.
Don't worry. Each of these issues has its own quick fixes. Let's talk about them!
How to Fix It
Now that we've gone over each issue, let's talk about a few solutions.
Dirt Build-Up
Because dirt build-up can cause overheating in your device, it is important that you are consistently cleaning your device's USB ports.
You can do this by:
Cleaning your USB port with a can of compressed air
Vacuuming the USB port
USB Port is Loose or Broken
Devices such as projectors and laptops typically come with their USB port soldered within the units themselves, meaning you can't just pop these off and replace them with a new USB port.
So, how do you fix it?
Well, you pop these USB ports off and replace them with new ones. Just like we told you NOT to do – at least, not by yourself.
Unless you have the necessary know-how about taking projectors apart and replacing the USB ports, we suggest you visit your projector's service center to get it fixed.
USB Stick or Cord is Broken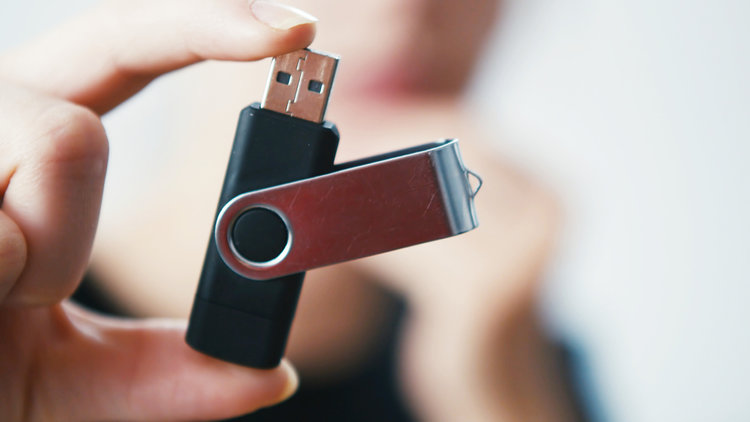 If your USB stick or USB cord is broken, you can hop on to Amazon and find great replacements at friendly prices.
But what about the data you kept inside your USB flash drive and you don't have a backup copy? Here are a few tips on how to recover them:
Insert your USB to your PC/laptop's USB port
Locate 'Thie PC' or 'My computer' > go to the 'removable disk' icon
Click on 'tools'
Choose 'check now'
Check 'automatically fix file system errors' and 'scan for and attempt recovery of bad sectors
Choose 'start' to initiate the scanning process
Once the scan process is completed, you can now click 'close'
Now that you have recovered your data, you can now transfer the file/s you need and reconnect them to your projector!
Wrong Input Settings
This last one is quite simple to solve. You can simply:
Go to your projector's menu
Choose 'settings'
Locate the 'input settings'
Choose 'USB'
Then you're good to go!
FAQS
Can I Connect My Phone to My Projector Using a USB Cord?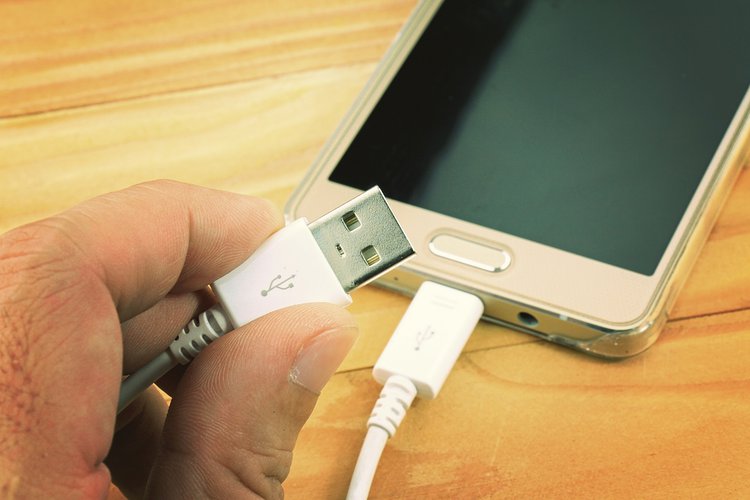 Yes, you can. But bear in mind that some phones will need adapters to use a USB cord. This is a common issue iOS users encounter.
Luckily, you can easily find these adaptors on Amazon
Can I Connect My Hard Drive to My Projector?
Yes, you can! So you don't have to worry about taking extra steps to transfer your favorite movies into your USB flash drive to get it to work on your projector.
How Do I Connect My Phone to My Projector Using a USB cord?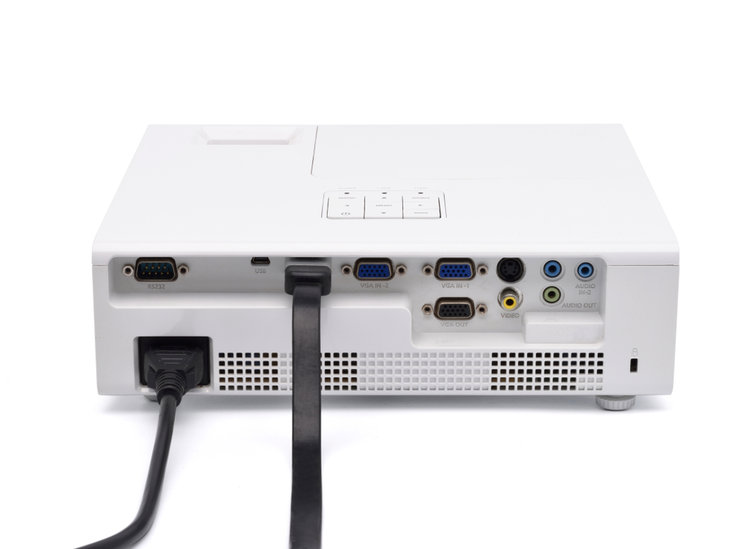 For most people, connecting their phones is an easy 4-step process:
Connect one end of the USB cord to the phone
Connect the other end of the cord to your Projector
Go to your projector's settings and make sure that it's set to the correct input (USB)
Choose the media you want to play
If you are using an iPhone, you have one extra step, using an adapter. But once you connect your projector, you can follow the steps we mentioned above and you'll be all set!
I Was Able to Connect My Phone with My Projector, But I'm Getting Sound but No Picture. How Do I Fix This?
First, make sure to check that your projector is in the correct input channel. If it is, your media may be in the wrong format and should be converted to the right file type to work with your projector's settings.
If your fine is in the right format, it could be an issue with the equipment you're using. See the issues and fixes we mentioned above!
Conclusion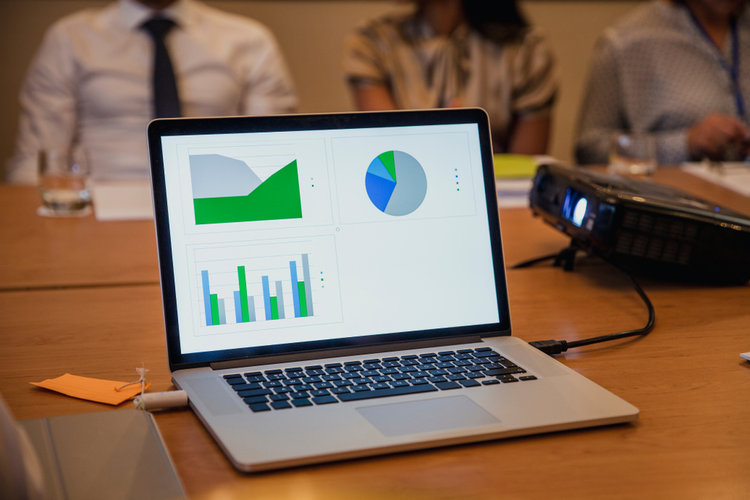 And these were all the tips we can give! The main lessons we can take home from this article are:
Keep your projector's ports clean and dirt-free
Take care of your USB flash drives
Always keep backup copies of data on your flash drive on your PC or a separate hard drive
Check your input settings before panicking
Let us know which solution worked for you, and feel free to share your own quick tips and hacks in the comments section below!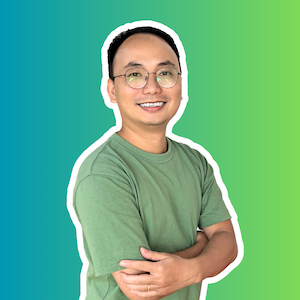 Vance is a dad, former software engineer, and tech lover. Knowing how a computer works becomes handy when he builds Pointer Clicker. His quest is to make tech more accessible for non-techie users. When not working with his team, you can find him caring for his son and gaming.