You are heading over to your friend's house for a relaxing night of drinks and a movie.
It's been decided that you are all going to enjoy the latest blockbuster release, your friends have an Epson projector, but they don't have any way to play the movie on it.
Luckily, you have it downloaded at home, so are you able to simply throw it on a USB flash drive and plug it directly into the projector?
The short answer to this question is yes! Many Epson projectors have the ability to display videos and images from a USB flash drive.
It's important to keep in mind that this won't necessarily be the case for all Epson projectors, if you want to utilize this feature, your projector must be equipped with a USB type A port.
If you don't have this port, unfortunately you won't be able to display anything using a flash drive.
Let's take a look at how you can accomplish this.
How To Play a Video/Image on an Epson Projector via Flash Drive?
Watching a movie on your Epson projector via a USB flash drive is fairly easy, follow the simple instructions below.
Step 1: You will need to ensure that you have saved the images or video to the correct format on your USB drive. Power on your Epson projector.
Step 2: Proceed to plug your flash drive into the USB type A port of your Epson projector.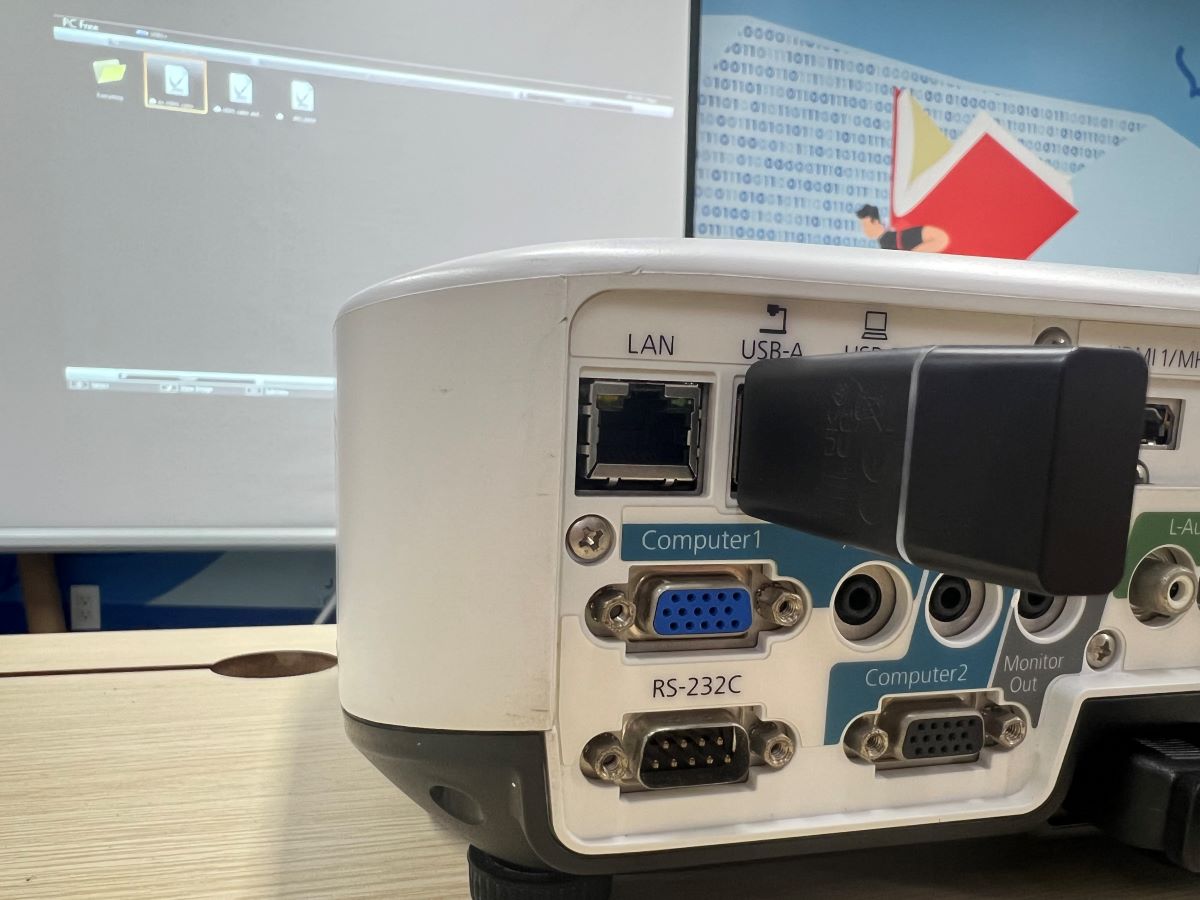 Step 3: Using the projector's remote control, change the source to USB. Once you have selected USB and successfully connected the two devices, all compatible files will be displayed on your projector's screen.
Step 4: Navigate the list of available files and select the videos or images you would like to be displayed on the screen.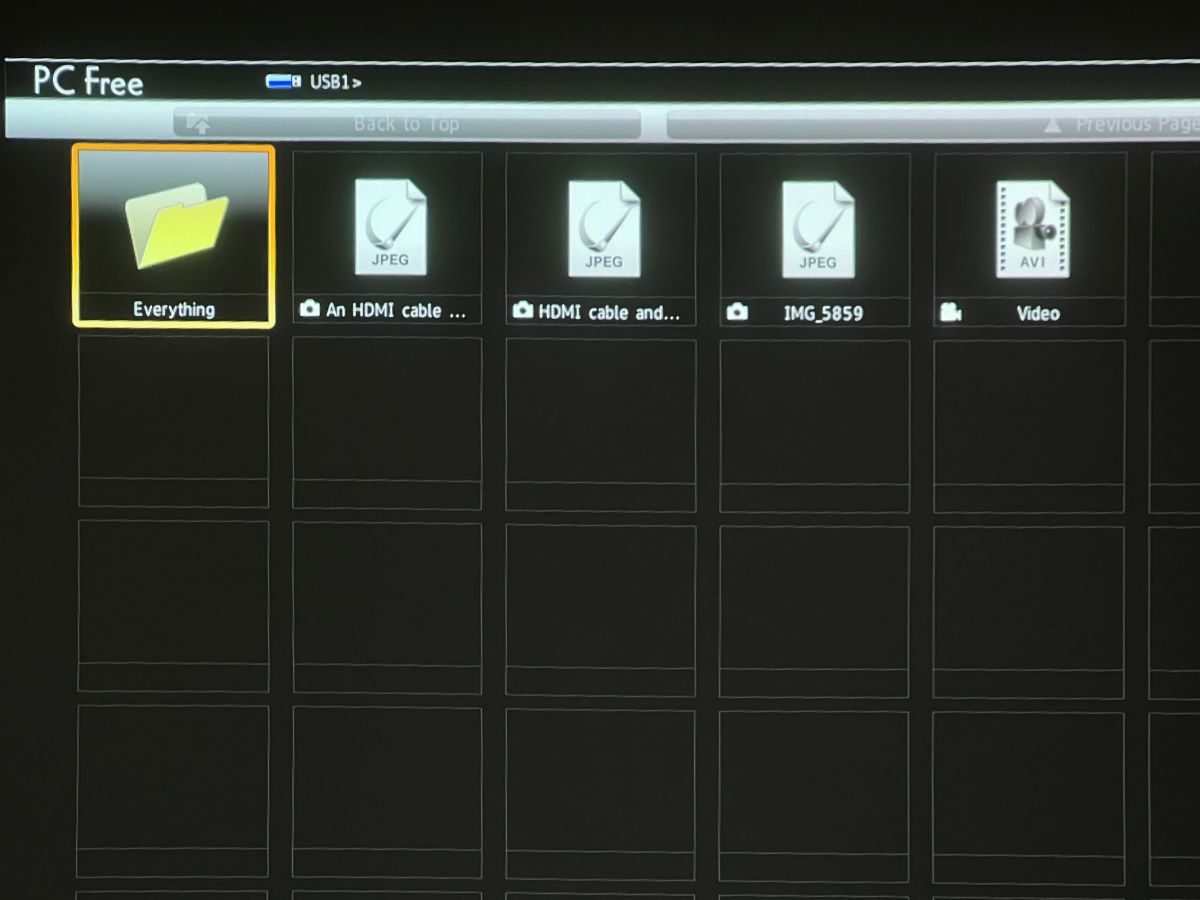 Your projector should now be displaying your selected media.
Depending on which Epson projector you have, you should have the ability to Rotate, Pause, Mute, and Zoom on your media files. In some cases, you will also be able to use a Slideshow Mode for a more seamless and uninterrupted experience.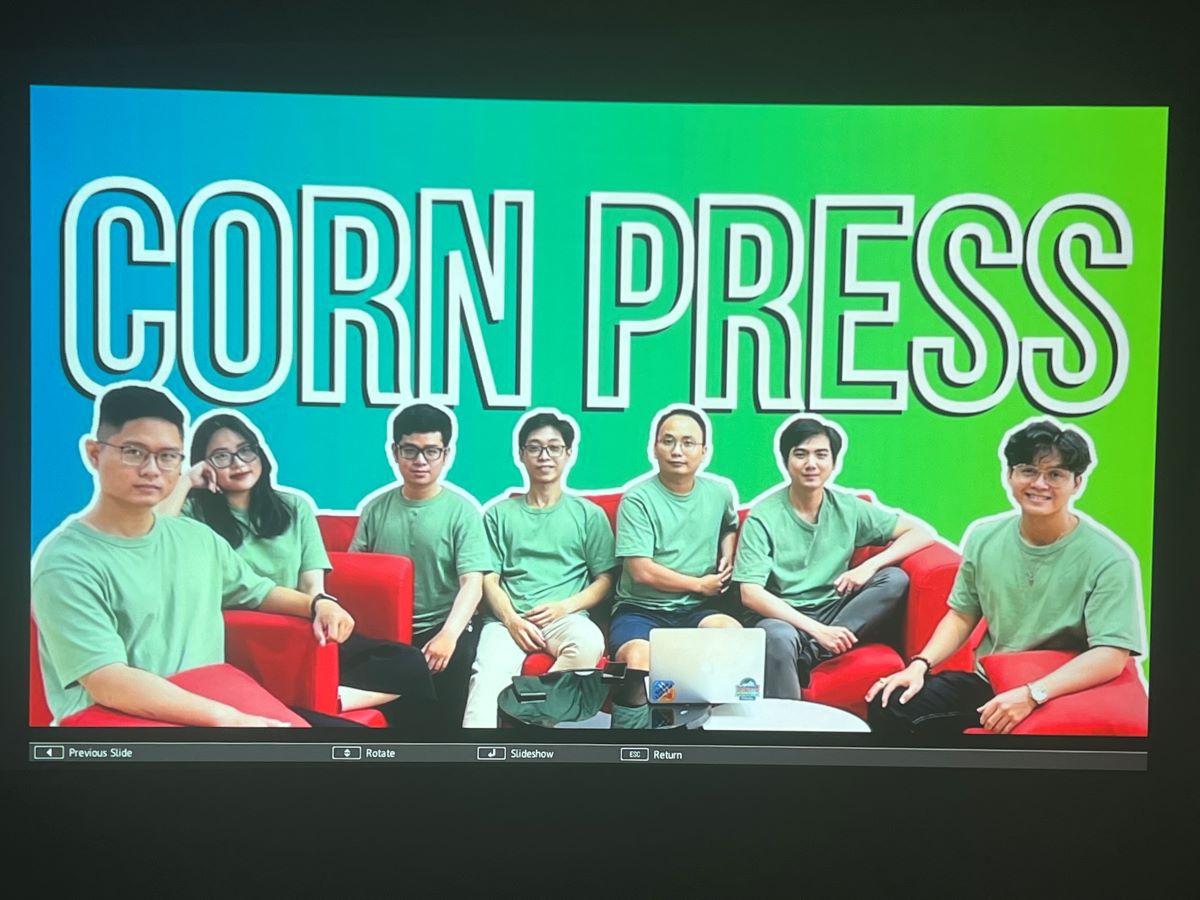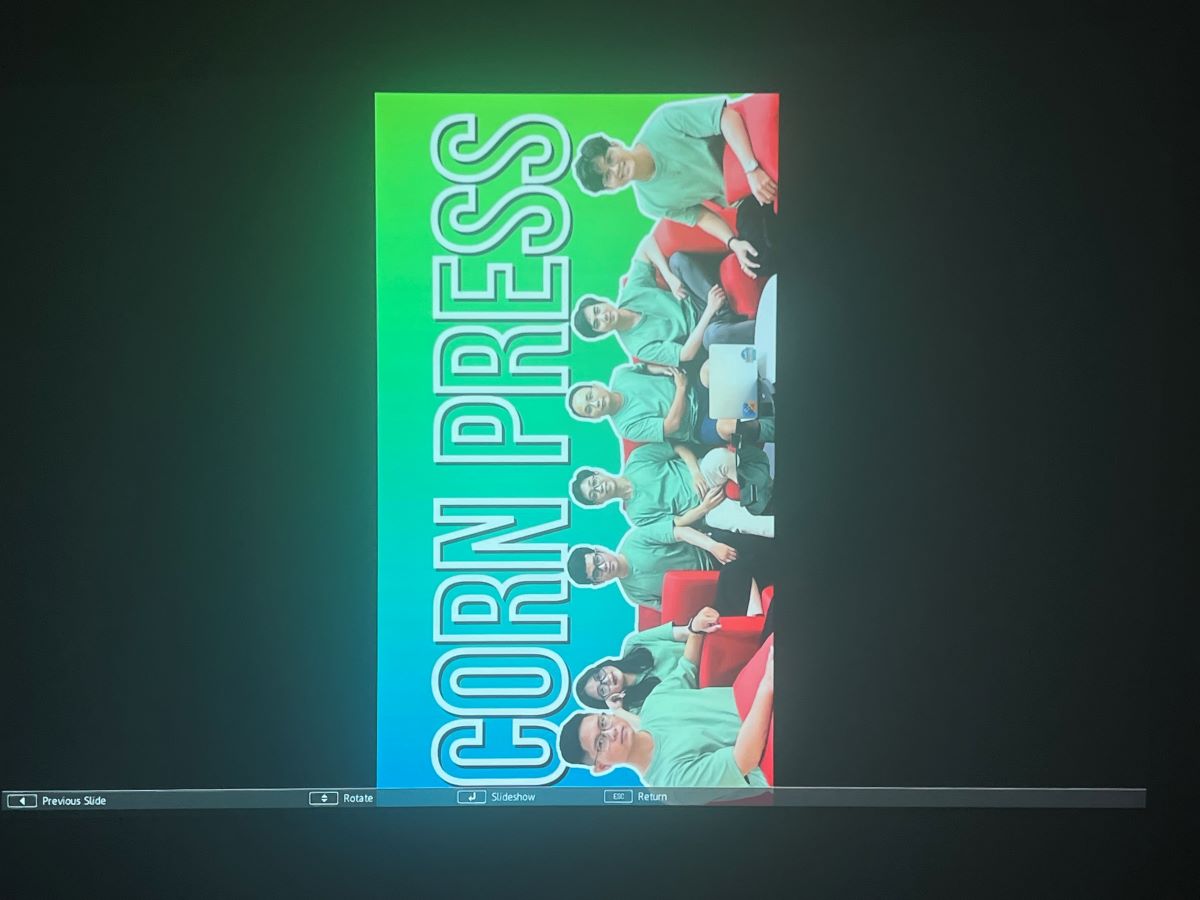 Once your movie or slideshow is over, simply unplug your USB and switch back the source of your projector to its usual settings.
Compatible Image & Video Formats
Before you grab your USB drive and head over to your friend's place with a fist-full of media to keep you entertained for the night, you will want to make sure that you have your media files in the correct format.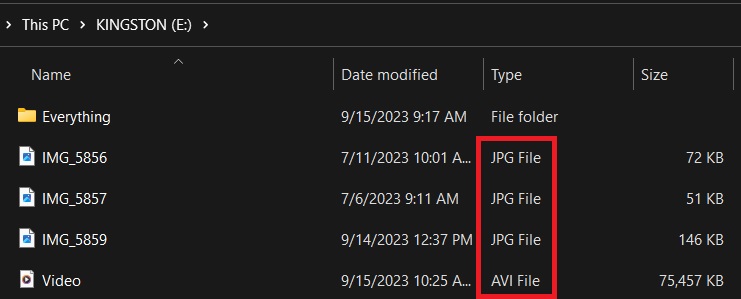 Images
Take a look at this chart for a quick breakdown of all supported formats for Epson projectors:
Type of File

Details

JPEG(.jpg)

The resolution must be below 8192×8192 px. Moreover, the image cannot be in the following form:

CMYK format
Progressive format
Highly compressed

24-Bitmap(.bmp)

The image resolution cannot be above 1280×800

GIF(.gif)

Any images will not work if they are:

A resolution higher than 1280×800
Animated
Interlaced

PNG(.png)

The image resolution cannot be above 1280×800
Videos
When using a USB drive to display movies on your Epson projector, you will want to use the AVI 1.0 version of motion JPEG movies(.avi). This is the current supported format for Epson projectors.
Your motion JPEG movie file cannot be larger than 1280×720 px in resolution, and the file size should not exceed 2GB.

And finally, ensure that the (.avi) file is not saved under a PCM or ADPCM codec, as this will give you issues when trying to run the files.
Troubleshooting: Why Is USB Flash Drive Not Working?
Everyone cozies up on the couch and grabs their snack of choice, you plug in the flash drive and for some unknown reason, the USB stick doesn't work.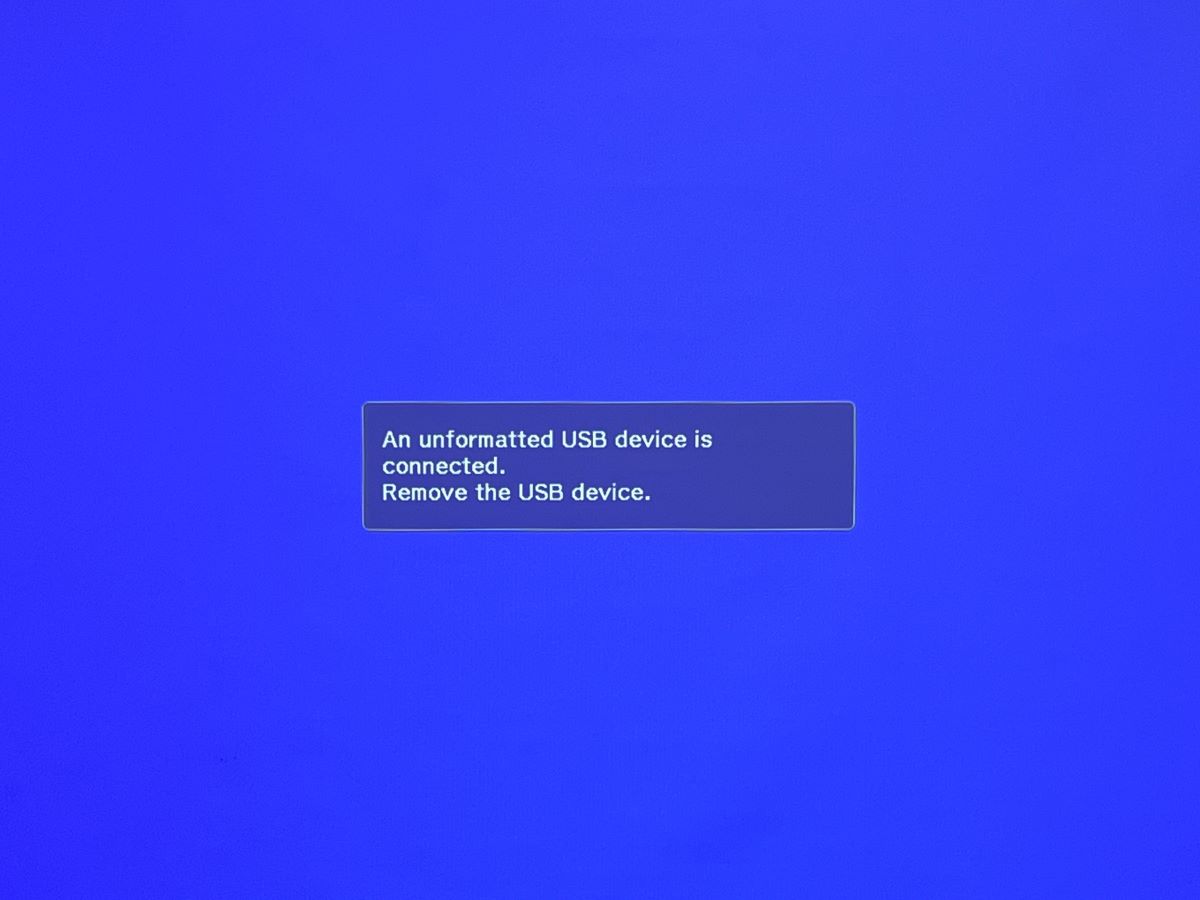 The reason for this issue isn't always the same but we do have a few techniques you can attempt to help save movie night with your friends.
Solutions you can try:
Consult your Epson projector's manual and ensure that the files you are using for your media are indeed compatible with your projector.
Your USB flash drive must be formatted at FAT32 or FAT16.

Go to the USB Display settings and make sure that the projector's Signal I/O setting is set to the "On" position.
Once you have gone through this article and confirmed that you are using the flash drive and your projector in unison correctly, your projector should be displaying your desired media.
There is one other instance and solution we would like to share with you in this article. A user from AVForums talks about an experience where the system is hooked up correctly, only the user is met with a blank screen with the message "Cannot Play".
How this user rectified this issue was by embedding the video into a PowerPoint or Keynote presentation and then exporting it as an MP4 file.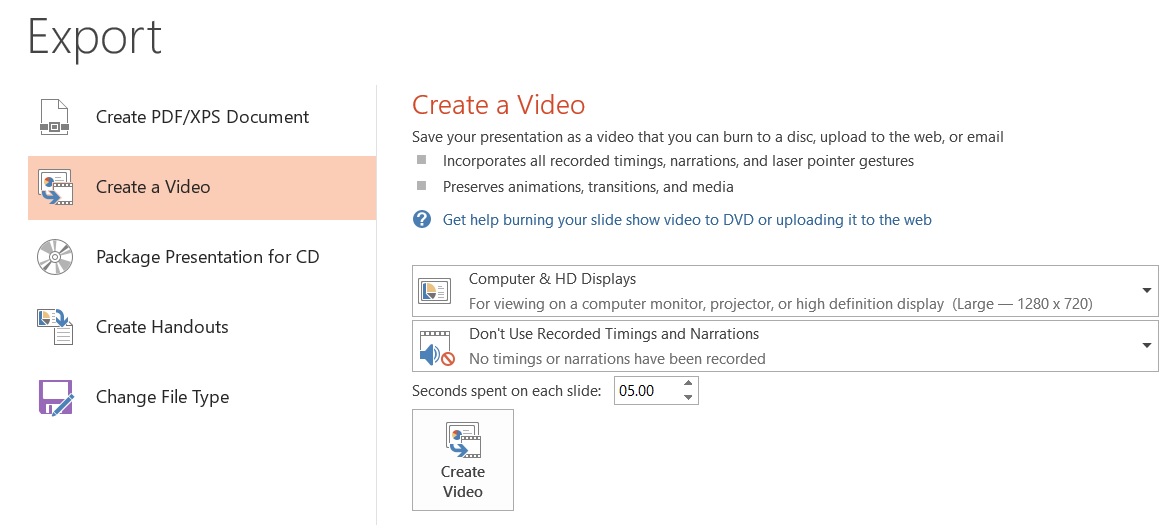 Once they had the video in an MP4 format, they used VLC to convert the file from a MP4 format to AVI.
After embedding the video, changing it to a MP4 format and finally to AVI, the user was able to successfully play their desired media.
Here is a good video that breaks down the steps for converting your video file from a MP4 to an AVI using the VLC program.
How to Convert Mp4 File to AVI With VLC Media Player
Conclusion
If you had an ideal movie night in mind, hinging on the viewing of a specific movie or series, but it isn't available on your streaming platforms, fear not!
You can plug a USB flash drive directly into your Epson projector if it is equipped with a USB type A port.
There are numerous solutions provided in this article if you run into any trouble, but the overall process should be extremely simple.
Make sure you are working with the correct video format, plug your flash drive into your Epson projector, and you are all set for an enjoyable night inside with your friends and family.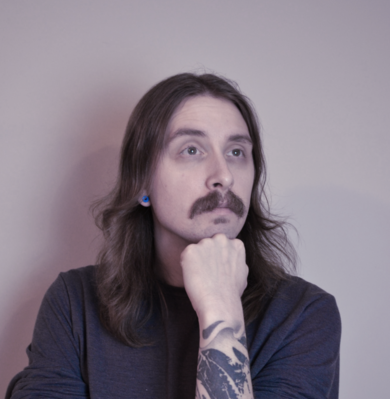 Jon Huber is an editor and creative writer who has been a freelancer since 2020. Originally pursuing copywriting, he quickly changed gears and pursued his true passion of creative writing, focusing on Fantasy and Sci-Fi. Since the beginning of his writing career, he has consistently written online articles in the tech, sports, and recreation genres. Recently, he has concentrated on scriptwriting for cartoons and puppet shows.