Ever notice a little red dot on your BenQ projector system settings?
You might have ignored it before, but this time, you're ready to give your projector the system upgrade it needs.
Keeping the firmware of your projector updated helps its performance in many ways.
It removes bugs present and resolves ongoing system issues, adds in new features, levels up settings, and adds support to existing software.
For BenQ projectors, you can update the firmware via a manual update or via a USB stick.
And unlike other devices where system upgrades can take hours, projectors are relatively simple machines and these upgrades can be done in minutes. You can leave it updating while you're finishing a chore or working out!
Before you get started, make sure you have a USB stick ready and you have found your projector model on BenQ's website. Each projector has different firmware updates, so best to search it first.
We've summarized the steps below to update your BenQ projector firmware, so you don't have to!
How to Update BenQ Projector Firmware?
Not all BenQ projectors support firmware updates in this manner; only a select few models, such as TH690ST, TK850, TK700i and X3000i, are compatible.
Follow these steps to update your projector's firmware
Step 1. Visit BenQ's firmware download website.
Step 2. Scroll down to the Product Categories section and select Projectors.

Step 3. On the right-hand side, you'll find a list of product model numbers. Locate the one that matches your projector.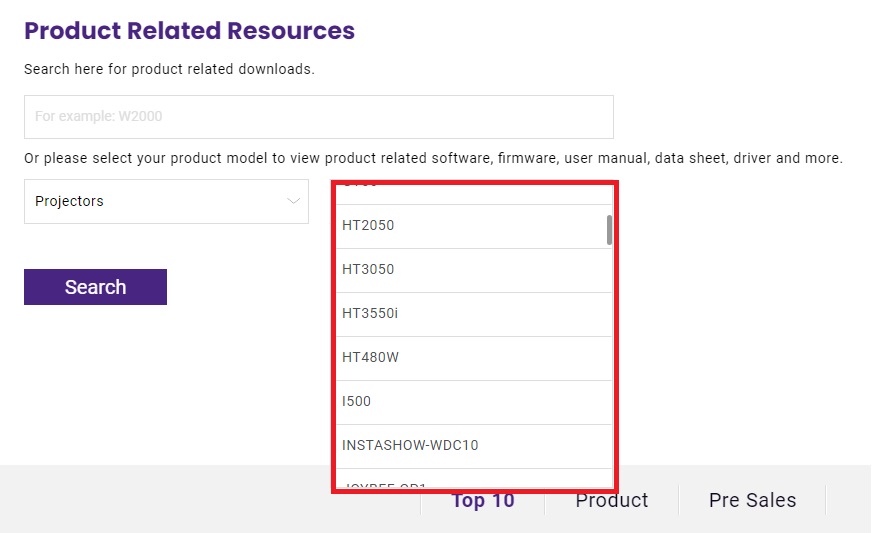 Step 4. Click on your projector's model number, then press the Search button. This will take you to the product information page.
From there, navigate to the Software tab to find and download the software update you need.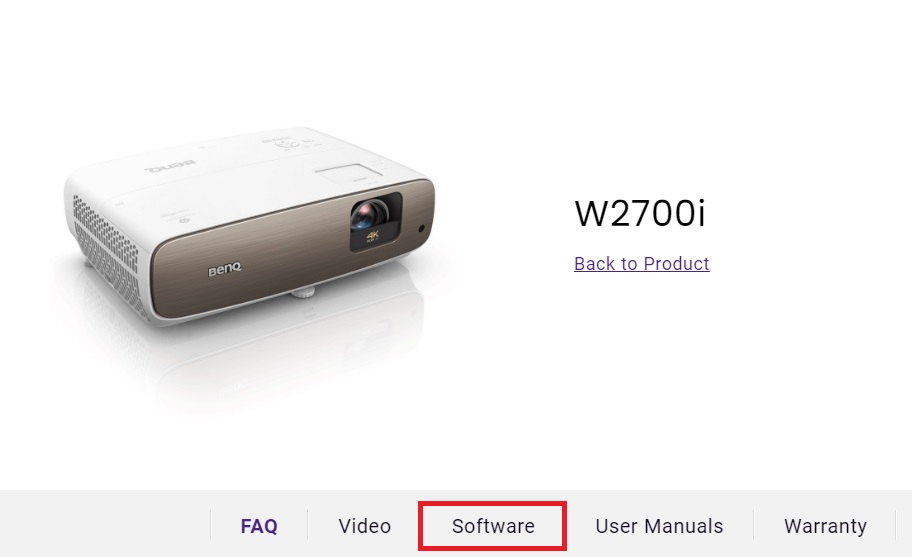 Step 5. Within the Software tab, you'll find two categories; ensure you select Firmware and click the Download button.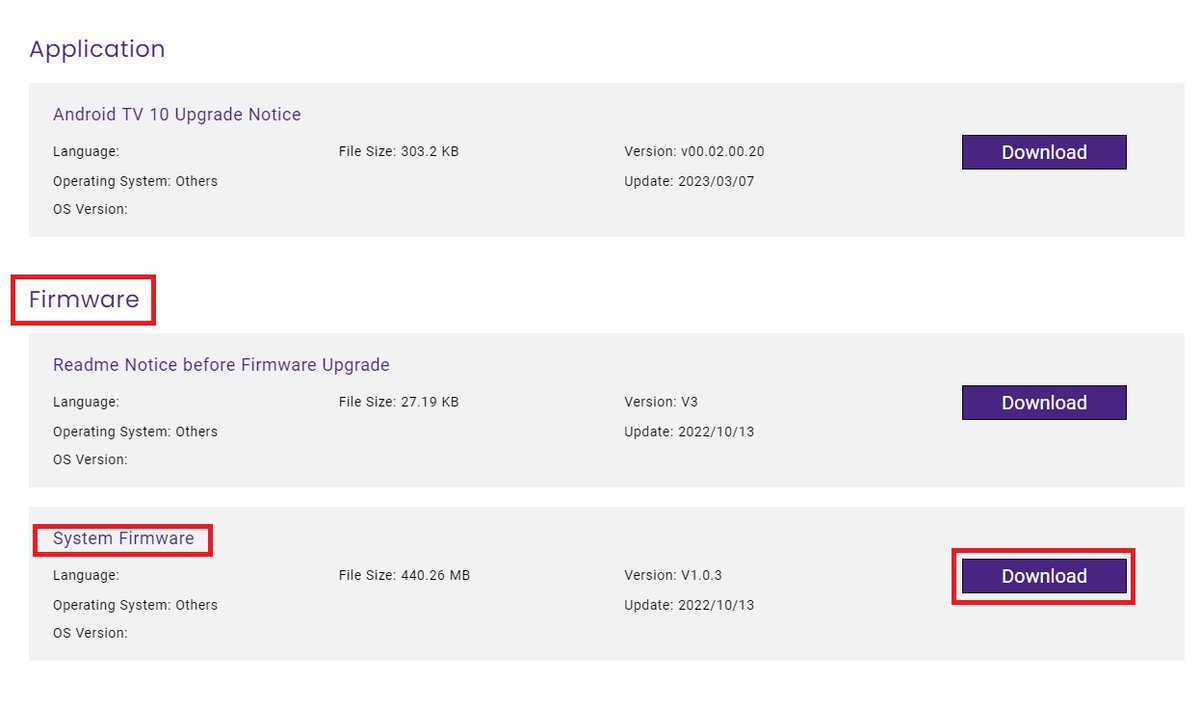 Step 6. Save the downloaded file to a USB flash drive. Once the download is complete, extract the zip file and store its contents on the USB drive.

Step 7. Insert the USB drive into your BenQ projector to initiate the update process.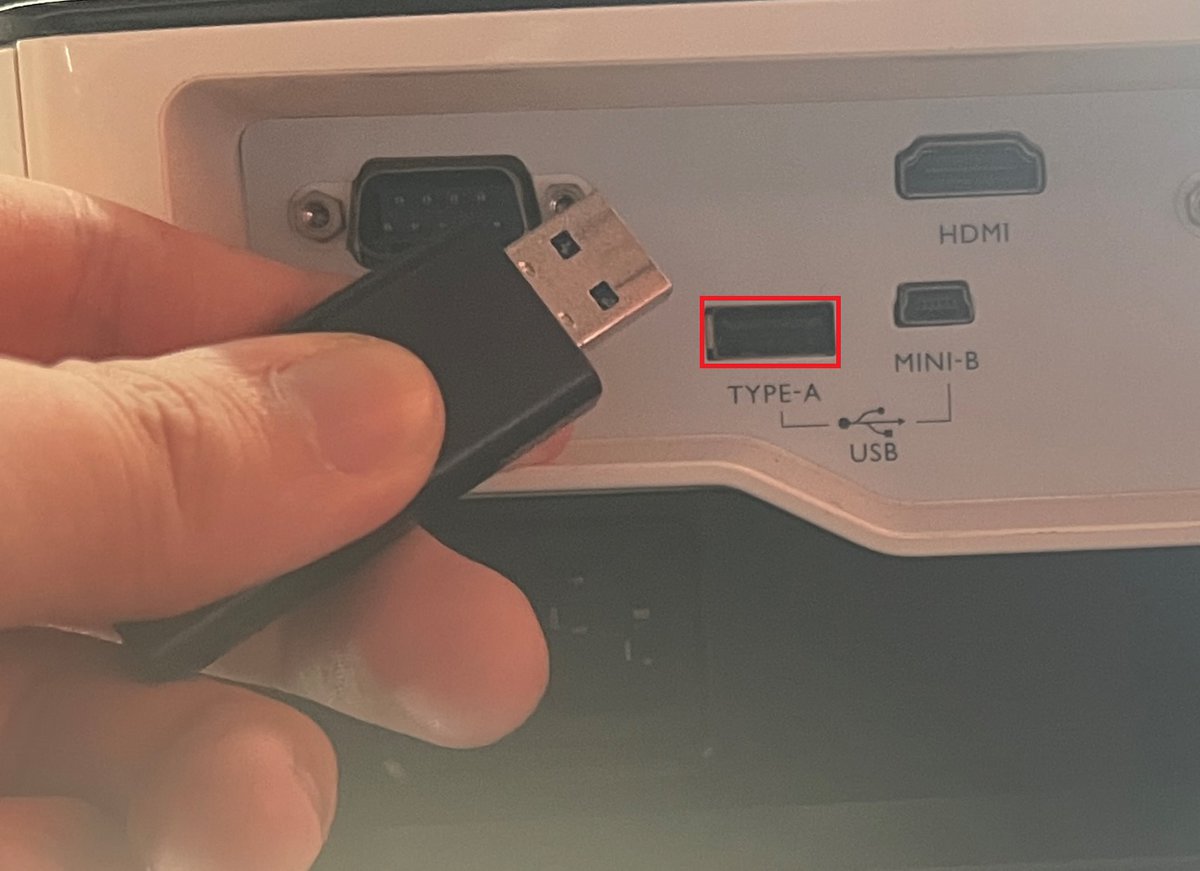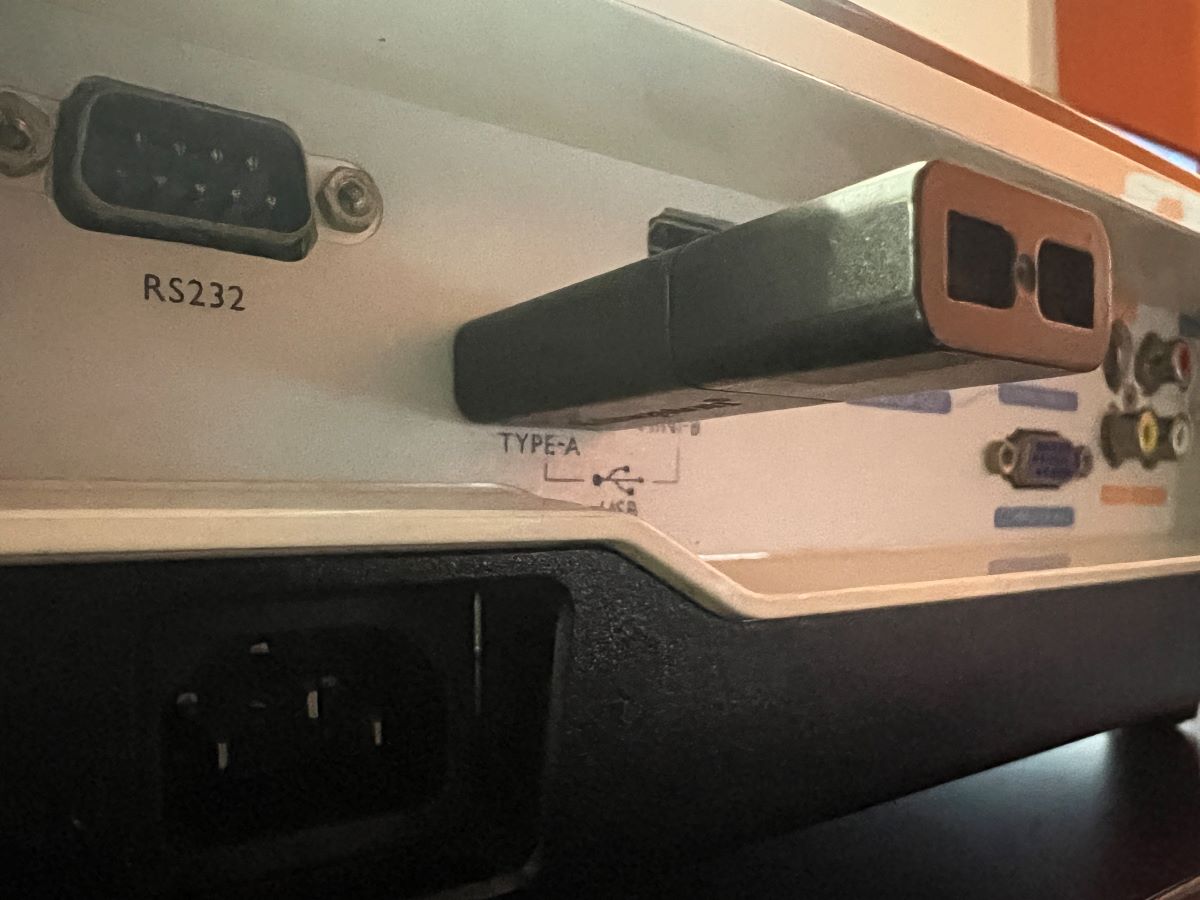 Step 8. Power on your BenQ projector and navigate to System Setup: Advanced.
Step 9. Choose Firmware Upgrade, then follow the on-screen instructions on your BenQ projector to complete the upgrade.
For a more detailed visual guide, you can refer to BenQ's instructional video.
[BenQ FAQ] Projector_How to upgrade firmware for HT3550
FAQs
1. The Upgrade File Isn't Visible On The Projector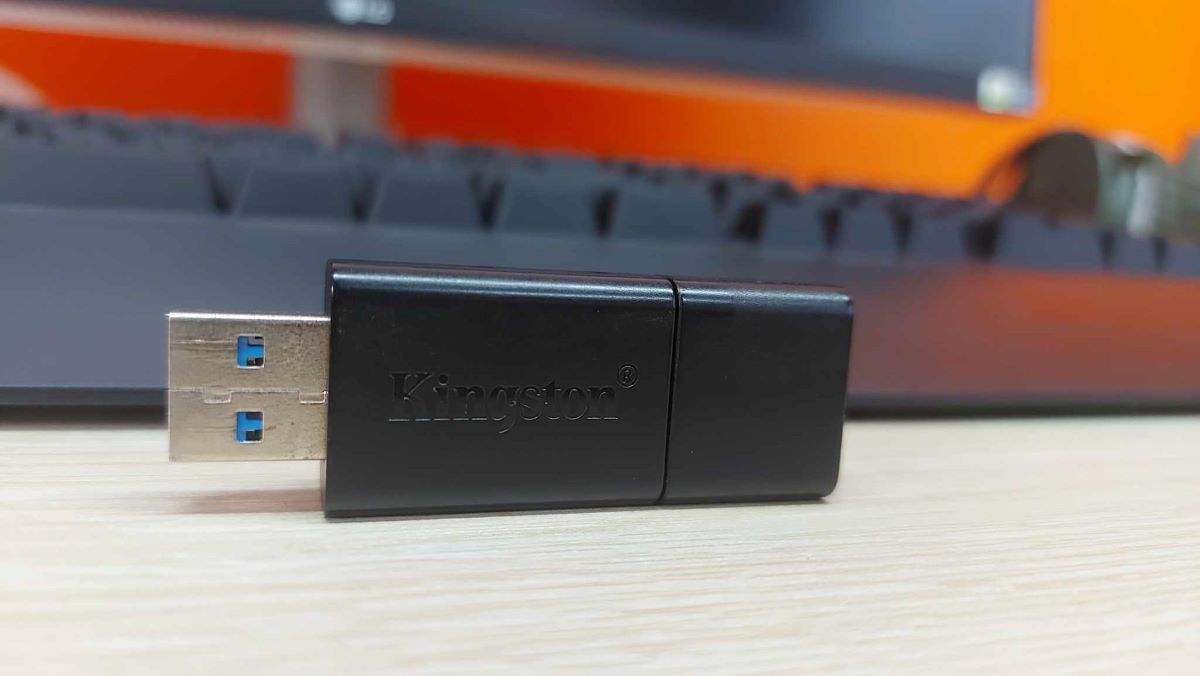 For cases like these, it's usually an issue with the format of the USB. Before you paste the files on your USB stick, go to "File System Option" and select "FAT32" in the options from the pop-up menu.
If the USB is fixed already, redownload the files and paste them again on your USB stick.
2. The Update Process Is Failed
Unfortunately, you will need to start the process again. If it still doesn't work, contact BenQ online or go and visit your nearest BenQ servicing center.
3. Do I Need To Update My Firmware? My Projector Seems To Be Working Just Fine.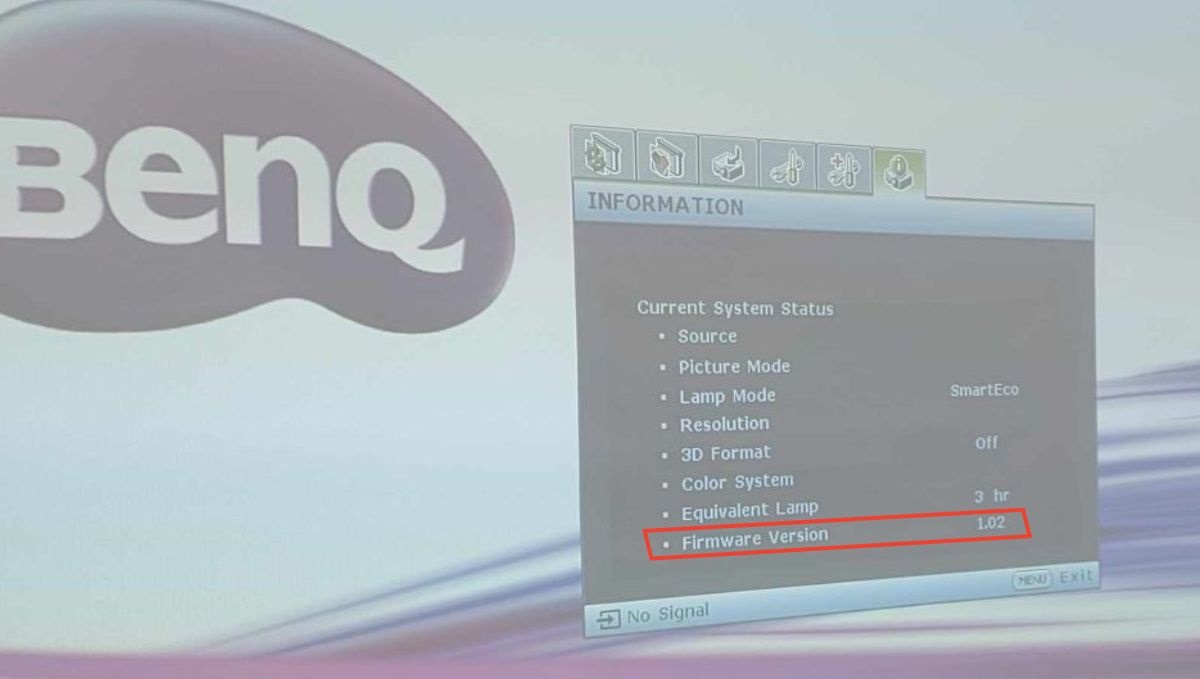 The answer is yes. And there are several reasons why this is important.
The most apparent reason is to update the current systems and to add on new features. By having the most updated features, you'd notice a change in the performance of your projector. These usually involve improvements in the color and lens movement settings.
Linked to this is the prevention of the device being obsolete. By having the latest features and commands, your projectors can handle any content, software, and even devices used with it.
And lastly is the removal of bugs, glitches, and other things that could slow down the processing of your projector. We hate it when some functions don't work upon clicking or if it takes 3 seconds for your device to load a function. Get rid of all of these by doing the update!
4. How Often Do I Need To Update?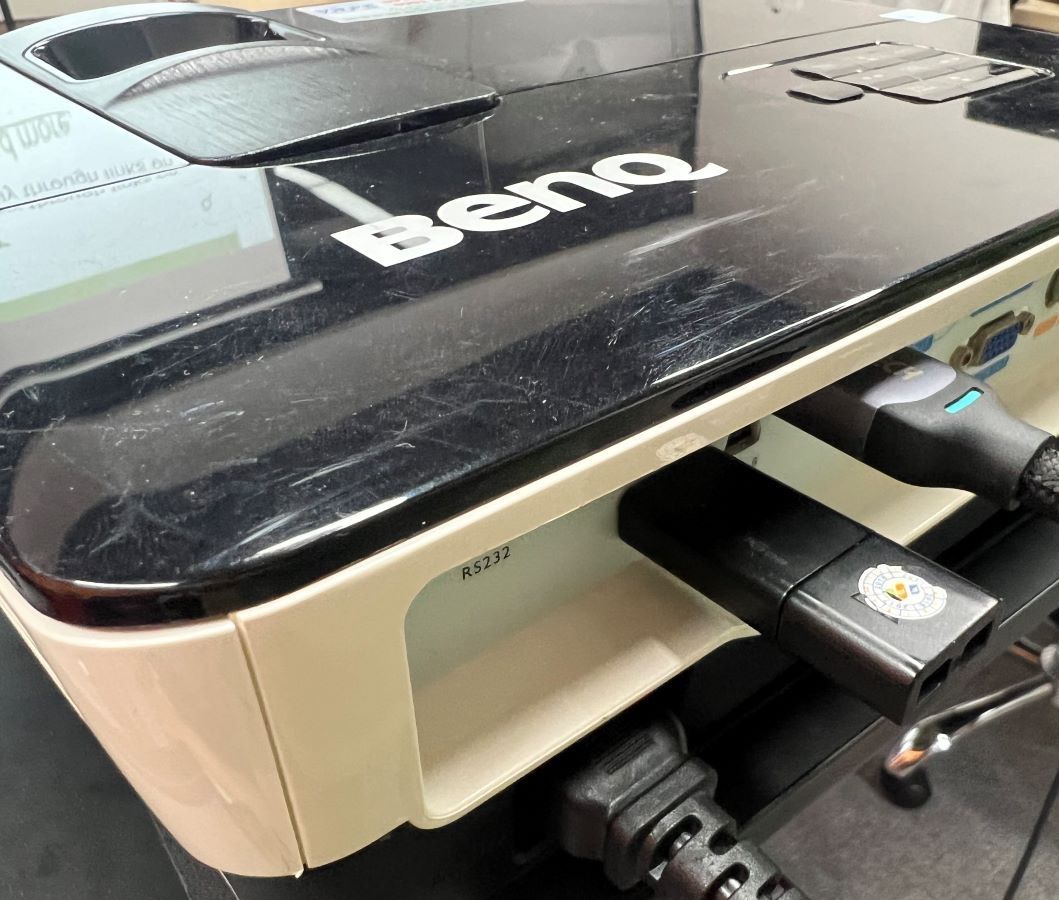 The answer is simple – every time there is an update available for your device!
These firmware upgrades usually span a period of months, so you don't have to worry about weekly or monthly checks with your projector.
Once you see the notification present in your settings menu, or when you receive an update from the manufacturer, then it's a sign to start the process.
5. Any Precautions Before I Proceed With the Firmware Upgrade?
The main watch-out for projector upgrades is to make sure that the firmware file is the correct file for your device and model.
If you apply an upgrade not intended for your model, the usual consequence is that some functions will no longer be operational. This is a bit technical, but in simpler terms, the old microchips and algorithms will be overridden with the new ones. Thus, leading to the inaccessibility of some programs and features.
Conclusion
One of the simplest ways to give your projectors, or any other device, proper care and maintenance are doing a firmware upgrade. With just a few clicks and in a short amount of time, you can see a drastic improvement in the overall performance of your projector, while keeping it up to date.
It's not always that you get a prompt to update your projector, so don't ignore it once you receive their signals!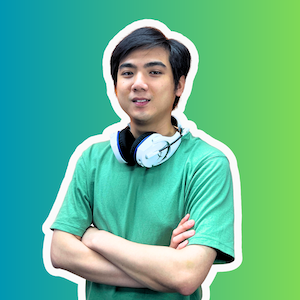 Tai "Ty" Luu is a tech editor, he has a deep love for technology and all its advancements. His passion for gaming has led him to explore gaming technologies. He is constantly seeking new challenges and opportunities to expand his knowledge and skills in the tech and gaming world.
How was content created? This piece is created collaboratively, with tech editors generating ideas, conducting testing, and proofreading meticulously, while AI assists in fine-tuning.