Xboxes are fantastic. They've got great games, sharp graphics, and modern-looking controllers. Anyone who knows anything about video games knows that the Xbox is one of the best in the business. But what kind of HDMI cable comes with each generation of Xbox?
We've gone through and listed all the Xbox generations, and what cable each one comes with so you can know exactly what to expect when plugging your Xbox into your device.
1. Original Xbox (2001 – 2009)
The Original Xbox was revolutionary. It changed the video game world and was what every kid wanted for Christmas. Because it's the oldest Xbox, it doesn't come with an HDMI cable. Instead, the Xbox includes an AV cable to hook up to your TV or projector. It also doesn't have an HDMI port, but you can buy an adapter to fix that problem.
2. Xbox 360 (2005 – 2016)
The Xbox 360 ran for over a decade, so there are two different versions available. Not all Xbox 360's come with an HDMI cable, but if you have one with an HDMI port, an HDMI cable should be included with the console and be the 1.2 HDMI version.
3. Xbox 360 S (2010 – 2016)
This Xbox generation works with either an AV cable or an HDMI cable. Unfortunately, despite being able to hook up to an HDMI cable, an Xbox 360 S does not come with an HDMI cable but supports HDMI versions 1.2 and 1.4. Instead, it includes an AV cable to hook it up to the television or projector with.
4. Xbox 360 E (2013 – 2016)
Similar to the Xbox 360 S, the Xbox 360 E does not include an HDMI cable. However, it has the ports needed to use an HDMI cable to throw your video games up on the big screen. When you purchase an Xbox 360 E, it will just include an AV cable. There are plenty of high-quality compatible HDMI 1.2 and 1.4 cables available all over the web and in tech stores, so you should have no problem sourcing your own HDMI cable.
5. Xbox One (2013 – 2016)
You can start to get excited because the Xbox One comes with an HDMI 1. 4 cable! While generations beforehand were compatible with HDMI cables, this is the first console released by Xbox that caters to its audience's needs and includes one right in the box. The cable can be used to plug the console into your television, monitor, HDTV, and, of course, your projector.
6. Xbox One S (2016 – Present)
The Xbox One S includes a high-speed HDMI 1.4 cable. This means you don't need to go rummaging through drawers or bothering retail employees to be able to put your game on your television or project. We appreciate how Xbox finally acknowledged that the best way to play videos is on a huge projector screen… and we love it!
7. Xbox One X (2017 – 2020)
This is where things start to get impressive. The Xbox One X comes with an HDMI 2.1 cable capable of sending images up to 10k to your screens! That's quite a step up from just including an AV cable, right? Older Xbox One X generations will not include an HDMI cable with such impressive specs, so check which one you're looking at before getting your hopes up.
8. Xbox Series X (2020 – Present)
The Xbox Series X is one of their most recent releases. It's got great resolution and even better reviews. This console generation comes with a two meter ultra high-speed HDMI 2.1 cable. We know that two meters isn't very long for a cable, so if you want to buy a longer one, be sure that it's an ultra high-speed HDMI cable; otherwise, it won't do the job.
9. Xbox Series S (2020 – Present)
After all the build up and Xbox doing a fantastic job supplying the required HDMI cables, you would think the Xbox Series S would definitely come with an HDMI cable, right? Well, you'd be wrong. For some reason, this generation does not include any HDMI cable. Our best guess is that they assumed that everyone has an HDMI cable laying around at this point, so there's no use including one in the box.
| | | | |
| --- | --- | --- | --- |
| Xbox Console Generation | HDMI Port | HDMI Cable | HDMI Versions Supported |
| Original Xbox | ✘ | ✘ | ✘ |
| Xbox 360 | ✔ | ✘ | 1.2 |
| Xbox 360 S | ✔ | ✘ | 1.2 & 1.4 |
| Xbox 360 E | ✔ | ✘ | 1.2 & 1.4 |
| Xbox One | ✔ | ✔ | 1. 4 |
| Xbox One S | ✔ | ✔ | 1.4 |
| Xbox One X | ✔ | ✔ | 2.1 |
| Xbox Series X | ✔ | ✔ | 2.1 |
| Xbox Series S | ✔ | ✘ | 2.1 |
In Conclusion
You will be able to plug every single Xbox generation into your television or projector. There may be a few extra steps depending on the generation, but it's not impossible.
When it comes to the more recent Xbox generations, ensure your HDMI cable is ultra high speed to benefit from the fantastic resolution. We're a little disappointed that the Xbox Series S doesn't come with any sort of HDMI cable since it means beginning gamers will have to put extra effort and money into beginning their video game journey.
If you need an HDMI adapter for an Original Xbox, you can buy one here.
Last update on 2023-10-01 / Affiliate links / Images from Amazon Product Advertising API.
What are your thoughts on how Xbox has evolved in terms of providing HDMI cables? Do you think they've done a good job or do you wish they had started offering them a little earlier? What are your thoughts on the Xbox Series S not coming with an HDMI cable at all?
We'd love to hear all your thoughts, comments, and concerns in the comments below!
Good luck hooking your gaming system up to your television or projection. We hope you have a blast!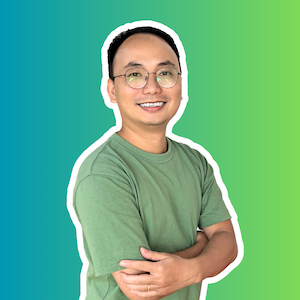 Vance is a dad, former software engineer, and tech lover. Knowing how a computer works becomes handy when he builds Pointer Clicker. His quest is to make tech more accessible for non-techie users. When not working with his team, you can find him caring for his son and gaming.