Sometimes, you might see a beautiful scene outside and take a picture or video using your phone or camera. However, the picture might become dull and not how you expect the image to be. Therefore, you will need to use a software feature in your camera known as HDR.
HDR, or High Dynamic Range, is a feature that is popular in photography, gaming, and video services. HDR allows you to balance the dynamic ratio once you take a picture of an item. Also, it offers a broader range of tones to make the image more vibrant.
HDR can work well in 1080p devices such as TVs and monitors. Therefore, the feature can be found in 1080p resolution to improve picture quality. HDR works to balance out the dynamic range of color in an image, while 1080p gives detail to the image.
HDR is a more recent technology since it came out after 1080p resolution display devices. However, many manufacturers can now incorporate HDR software features in a 1080p resolution device.
Is HDR 1080p or 4K?
First, we must understand the difference between HDR and 1080p or 4K. They work hand in hand to increase color brightness and image detail of videos.
1080p resolution display devices are also known as High Definition or Full High-Definition devices. 4K TVs or monitors can also be known as Ultra High Definition. Manufacturers use these terms interchangeably to show differences in the resolution of their devices.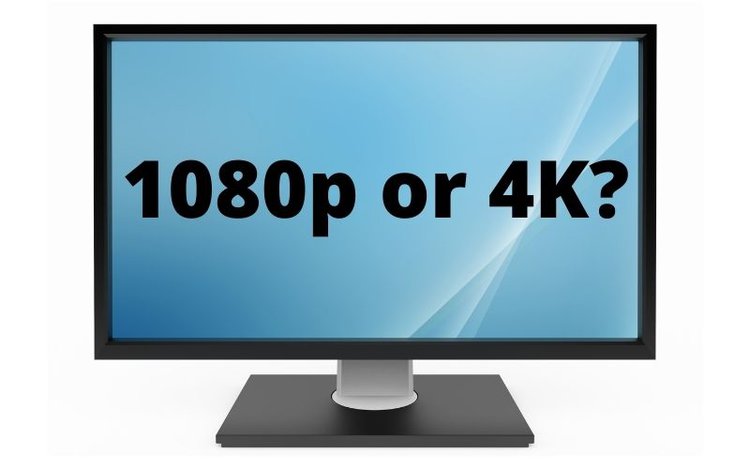 Both HDR and 1080p or 4K are features found within most recent TVs to improve the image and video quality. However, HDR is a software feature that TV manufacturers include in digital TVs to enhance the richness of the colors in videos.
The number of pixels within an image will also determine the outlook of the resulting photo or video. Commonly, it is known as pixel resolution, and it improves the sharpness of details in an image. The more pixels in an image, the better its general appearance.
1080p means that your TV or monitor can display images on the screen at 1080 pixels vertically and 1920 horizontally. 4K resolution can display images at a horizontal pixel count of approximately 4000 pixels.
Therefore, 1080p TVs can show 4K footage if the video was taken using a 4K camera. Although you will not see much difference, the quality will remain higher.
However, when you use a TV with 4K resolutions, you will see significant differences between 1080p and 4K content.
An excellent example of 4K TVs with HDR is the Samsung 50-Inch Class Crystal UHD AU8000.
Last update on 2023-03-31 / Affiliate links / Images from Amazon Product Advertising API.
HDR is a more recent feature that improves the contrast of an image in video playing devices, such as cameras. It works by balancing out the lighter tones with the darker tones. Therefore, it enhances the general outlook of an image by regulating the color tones without overexposure or under-exposure.
HDR TVs require a set of standards to achieve the correct dynamic range within the TV or monitor. The superior standard is that HDR requires 10-bit or 12-bit color depth. Color depth means the brightness levels within each pixel.
Thus, HDR will require 1024 to 4096 brightness levels in each pixel to achieve an appropriate color dynamic range.
Can HDR be 1080p?
Most 4K TVs have the HDR feature since it came out later than the 1080p resolution displays. However, digital TV manufacturers can incorporate this feature on a 1080p TV since pixel resolution and color are different.
Also, you will need an HDR-compatible device to view content in HDR format. HDR content can also be available on PlayStation and Xbox games and many streaming services.
Additionally, how well the HDR device displays HDR content will ultimately depend on the light the TV emits. The brightness of the TV has a measurement known as nits.
Most recent TVs emit about 500 on the lower side to 1000 nits, although some may hit 4000 nits at a time. Therefore, many 4K TVs can easily be compatible and support the HDR feature and HDR content.
As 4K resolutions have four times as many pixels as 1080p displays, both can equally support HDR. Hence, HDR can be on a 1080p display and work just as well on other high-end devices.
How is HDR at 1080p Resolution?
Devices with a 1080p resolution on their display are on a lower end of quality than newer 4K resolution devices. Therefore, even if manufacturers incorporate the HDR feature, the video image quality will still be a bit lower.
Consequently, the color gamut is most necessary in giving colors depth in the image. The HDR feature supports a broader range of colors that improves image contrast. The color in each pixel will appear to dilate and "pop," making the image vibrant.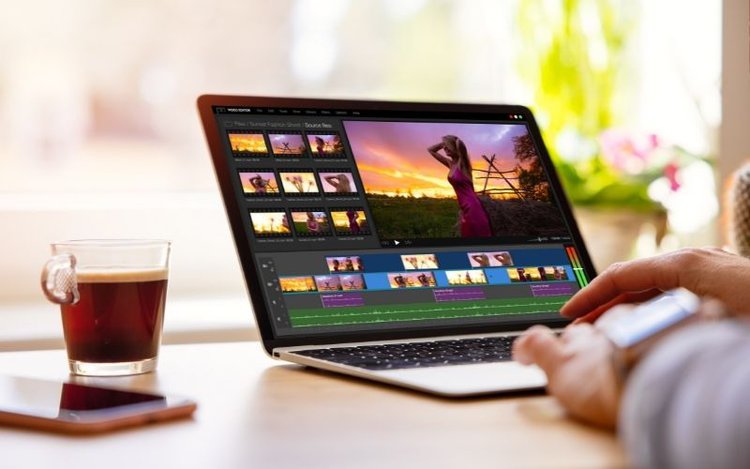 The wide color range in the gamut and the number of nits of the device significantly affect HDR use.
Hence, images on a 1080p resolution will still have better quality even though they have fewer pixels than 4K resolution.
Some people prefer using 1080p resolutions monitors with HDR for gaming due to their size and light emission.
Such monitors fit perfectly to their needs and give them better visuals while gaming. An example of a 1080p monitor is MOBIUZ EX2710 144Hz 1ms IPS Gaming Monitor.
Sale
Last update on 2023-03-31 / Affiliate links / Images from Amazon Product Advertising API.
Therefore, 1080p resolution devices are not as bad for use in good color production for videos or gaming.
They are also cheaper compared to high-end 4K resolution devices.
Is 1080p HDR better than 4K?
The simple answer is no: 1080p HDR is not better than 4K HDR. As we have seen, 4K offers four times more pixels in its display compared to a 1080p resolution display.
A wider range and number of pixels on display allow the device's HDR feature to improve color production. Therefore, colors are more vibrant due to a better balance between each pixel's light and dark shades.
Also, 1080p devices have smaller screens due to the fewer pixels on display. The pixels will have more space between them if the size of the screen increases to fit the resolution.
Hence, the space between pixels might alter the range of color contrast during color production. Therefore, HDR will work better on a larger screen of 4K resolution than a 1080p resolution TV.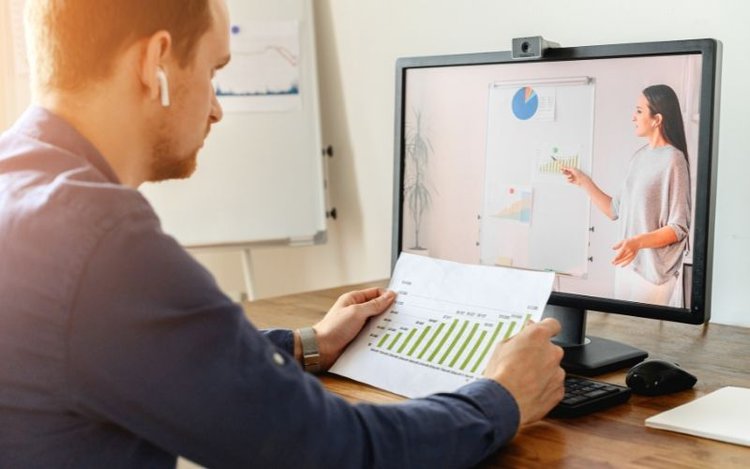 FAQs
Should I use HDR on 1080p?
Absolutely yes. If you have a monitor or TV that allows you to use the HDR feature, you can use it.
HDR will significantly improve the color production of your videos by balancing out the exposure levels of these videos.
Thus, you will have a very fluid and smooth video to boost your viewing experience.
You will need to confirm if the HDR feature is available on your device. You might not need to change any settings since your device will have this feature.
If you like the HDR implementation on your device, it is advisable to leave it on.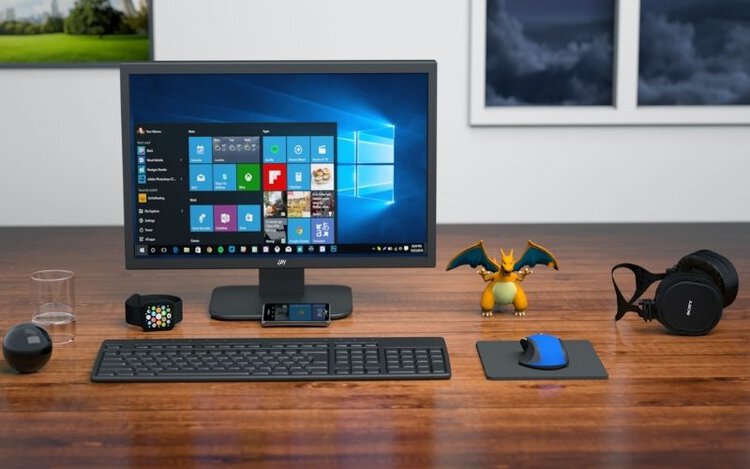 Are there different types of HDR?
There are a few formats in which HDR can be available. Since HDR is a fairly new concept, there will be new upcoming formats.
The most common of these are HDR10, HDR10+, and Dolby Vision.
It is the most current HDR format since it is compatible with every HDR-capable TV. Additionally, it uses static metadata that allows its use in different devices, streaming services, and game consoles. However, the static metadata might cause a loss in detail when HDR content plays from one device to another.
It is a better format for HDR since it uses dynamic metadata. Thus, it can be efficiently broadcast to different forms of media while retaining details of the data in the video.
Also, it works well with much older versions of HDMI than HDR 10 does. Additionally, the format works with very bright screens, some even at 4000 nits of brightness.
Even though it is more expensive than HDR 10, many manufacturers incorporate it with their TVs. Some of the devices that use Dolby Vision are LG, Sony, and Panasonic manufacturers. An example of such A TV is Sony X85J 75 Inch TV.
Sale
Last update on 2023-03-31 / Affiliate links / Images from Amazon Product Advertising API.
Dolby Vision has an upgrade, Dolby Vision IQ, which uses light sensors to adjust HDR pictures according to room brightness.
It is the upgrade to HDR 10 since it uses dynamic metadata and not static data like its predecessor. It is cheaper and does not require any payment for the use of its license by manufacturers. Also, it is seen as a better alternative to Dolby Vision as a format in HDR-compatible TVs.
Some companies using HDR 10+ are Samsung and the streaming service Amazon Video.
An example of a TV using HDR 10+ is VIZIO 65-Inch M6 Series.
Sale
Last update on 2023-03-31 / Affiliate links / Images from Amazon Product Advertising API.
Is there a difference in HDR for different devices?
There is a difference between the HDR feature for cameras and that found in TVs. Both versions work to improve an image's picture or video quality by improving color production.
However, the camera HDR feature has been around longer than in TVs and other display devices.
HDR in TVs is more of a display process that works to improve an image's light and dark tones. Also, it distinguishes and supports HDR content that other TVs cannot. Therefore, the TV balances the contrast ratio of an image and improves its vibrance.
HDR in cameras works by capturing multiple exposures of the same image and combining them to form one picture. The camera sensors limit capturing a range of light and dark tones at a time. Therefore, multiple shots are taken at different contrasts to produce one picture of good color quality.
However, HDR in cameras requires heavy editing, which might cause the occurrence of hyper-realistic photos.
Conclusion
HDR generally improves the color outlook of an image by increasing or decreasing the color contrast of the picture. Thus, the image will balance both light and dark tones for a richer color while viewing. It is a software feature that can only work on devices compatible with HDR.
Additionally, HDR can work perfectly on a device with a 1080p resolution. Therefore, HDR can be compatible with a high-definition resolution device. Even though pixel resolution and pixel color are different concepts, both can work together to improve viewing quality.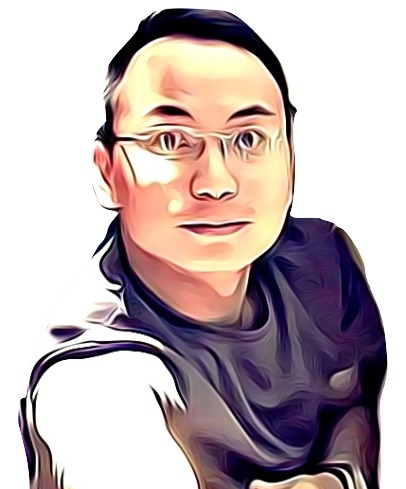 Vance is a dad, former software engineer, and tech lover. Knowing how a computer works becomes handy when he builds Pointer Clicker. His quest is to make tech more accessible for non-techie users. When not working with his team, you can find him caring for his son and gaming.