The Xbox gaming consoles have featured a variety of connectivity ports since the first one was released.
The question is: has DisplayPort ever been one of them?
HDMI is the standard output port for the Xbox series. However, sometimes, you might not connect an Xbox to a display device using HDMI.
You can connect your Xbox to a projector, monitor, or HDTV — display devices that support HDMI connections for the most part. However, many PC monitors come with only a DisplayPort connector and not HDMI.
This article explains the relationship between Xbox consoles and the DisplayPort connector.
Keep reading to find out how to use your Xbox with DisplayPort.
What is DisplayPort?
The DisplayPort (DP) connector was released in 2008. It is a digital interface that connects media sources and display devices to transfer audio and video signals.
DisplayPort is a replacement for VGA, DVI, and older connectors. You'll find that DisplayPort connectors are even more common on monitors than HDMI.
The DisplayPort connector has a 20-pin port that is similar to HDMI connector ports. Its symbol is a DP or DP++ logo found close to the port.
Advantages of DisplayPort
DisplayPort is one of the best video transmitting interfaces. It's often compared with HDMI, the current standard for media devices.
We have outlined a few of its advantages below:
You can output to multiple displays through Multi-Stream Transport (MST). MST allows one DisplayPort cable to take signals from the source to multiple connected display devices.
DisplayPort supports up to 4K resolutions at a frame rate of 60 Hz. It is the best option for playing games on PC monitors.
DisplayPort allows audio and video transfer to be optional — you can transmit one without the other.
Will the Xbox Series X Have a DisplayPort?
Sadly, the answer to this is no.
The only connector for visual output transmission that will be available in the Xbox Series X is HDMI.
The Xbox Series X is expected to come with HDMI version 2.1, the most recent update to HDMI technology. Paired with an HDMI display, the visual quality will be very high.
HDMI 2.1 supports up to 8K image resolution and faster refresh rates of up to 144 Hz. It is an Ultra High-Speed visual output connector ideal for smooth gameplay.
An additional DisplayPort connector would have been convenient for people with DisplayPort monitors and TVs. However, the manufacturers have decided to stick strictly with HDMI.
Will Microsoft give us an Xbox Series X successor with a DisplayPort connector? We don't know! There are no comments concerning introducing the DisplayPort connector.
However, it is unwise to rule out the possibility. Technology evolves quickly, and it is impossible to predict the advancements that will grace the markets next.
In the meantime, let us help you explore ways to use your Xbox with a DisplayPort monitor or TV.
Can You Use a DisplayPort on Xbox?
The lack of a DisplayPort connector isn't restricted to the Xbox Series X model. It applies to Xbox consoles in their entirety.
The Xbox One was released on November 22nd, 2013. It has HDMI 2.0 ports, an Ethernet port, and USB ports, but no DisplayPort.
Microsoft released subsequent upgrades to the Xbox One model: Xbox One X and Xbox One S. Both models also have HDMI, Ethernet, and USB ports.
Essentially, since the first Original Xbox was released, no Xbox console has featured a DisplayPort connector. HDMI is Xbox's assigned visual output port.
However, you can still connect your monitor to your Xbox with DisplayPort.
Does your monitor only have the DisplayPort digital connector? You don't have to purchase an HDTV outside your budget.
What you need is an HDMI-to-DisplayPort adapter. You can buy one in a local electronic store or an online marketplace.
Adapters are a cheap and easy solution to incompatible ports. Video adapters convert one device's signals into a different signal type for another device.
HDMI-to-DisplayPort adapters have different specifications in terms of HDMI version, length, etc. Kindly purchase one whose specifications are most suitable for your Xbox.
It is best to use an adapter with a recent HDMI version to enjoy high-resolution images at high frame rates.
There are DisplayPort adapters with HDMI version 2.0. They will convert the HDMI signals from your Xbox into DisplayPort signals without any loss of quality.
If you're in the market for an adapter, we recommend the FOINNEX HDMI 2.0 to DisplayPort Adapter and BENFEI HDMI to DP Adapter . They are both well-reviewed and compatible with Xboxes.
How to Connect My Xbox to a DisplayPort Monitor/TV?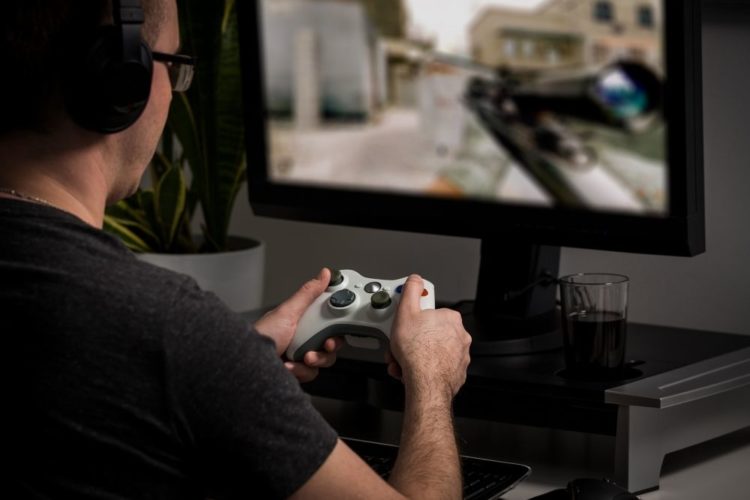 Adapters can be employed to connect your Xbox to a DisplayPort Monitor/TV successfully.
When you purchase an HDMI-to-DisplayPort adapter, you will notice that it has three ends: the HDMI input plug, the DisplayPort, and the power USB plug.
The power USB goes into the Xbox's USB port. It causes the adapter to become active once the Xbox is turned on.
The following paragraphs give a detailed step-by-step guide to connect your Xbox to a DisplayPort monitor with an adapter.
Step 1: Plug the adapter's HDMI input plug into the HDMI "out" port at the back of your Xbox console.
Step 2: Plug the adapter's USB Power cable into one of the USB ports at the back of the console.
Step 3: Take a dual DisplayPort cable and connect one end to the adapter's DisplayPort channel.
Step 4: Plug the other end of the DisplayPort cable into your monitor.
Step 5: Connect your Xbox and monitor to power outlets.
Step 6: Power on the Xbox and monitor. Your monitor's screen will display an image.
Step 7: Adjust the input resolution. Select 4K or 1080p, according to the native resolution of your monitor.
Press the Xbox button; go to Profile & System > Settings > General > TV & Display options.
In a few moments, the monitor should properly display your image.
Note: Make sure you are certain of the adapter you need to buy. It must convert HDMI to DisplayPort, not the other way round.
If you purchase a DisplayPort to HDMI adapter, signals will not transmit from your Xbox to your monitor.
Conclusion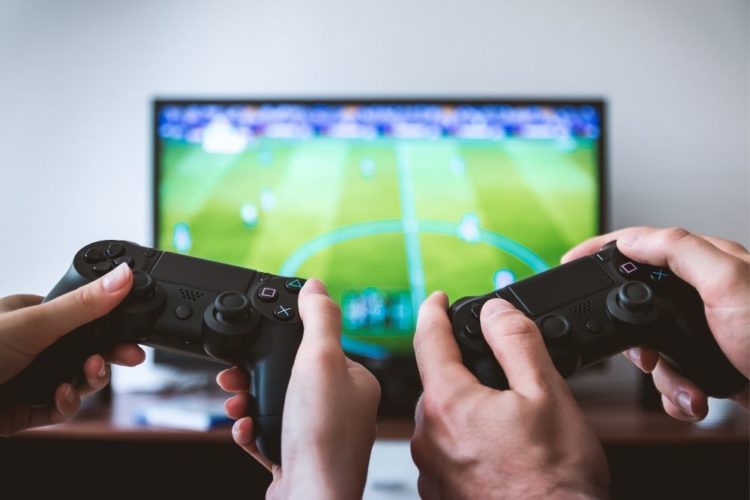 Since there are monitors with only DisplayPort connectors, why can't Microsoft add a DisplayPort connector to Xbox consoles?
Technically, this upgrade would cost millions of dollars, and only a handful of people would need it because modern displays and media devices are adopting HDMI.
HDMI-to-DisplayPort adapters provide an easy way around this incompatibility. You can connect an Xbox to your DisplayPort monitor with our detailed guide.
Hurry, get yourself an adapter and enjoy playing against friends and family!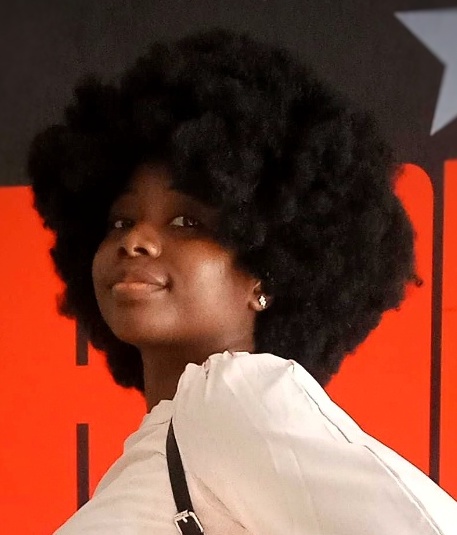 Gabriella 'Diogo is a content writer with a vested interest in tech hardware and equipment. She shares her knowledge and processes in an easy-to-grasp, lighthearted style. When she's not testing or researching device performance, you'll find her writing short stories or rewatching episodes of her favorite sitcoms.