Typically, your Xbox One console comes with an HDMI cable and has two HDMI ports. You are meant to connect your gaming console to other HDMI-compatible devices like the TV and monitor via the HDMI port using an HDMI cable.
Because it is HDMI-enabled, connecting to your devices using the HDMI ports is perhaps the simplest and most secure way to make the most of your Xbox One.
However, there are always instances where you may need an alternative way to connect your console.
For instance
You may want to use an analog TV without any HDMI ports
Your HDMI ports may all be currently in use
You want to connect and play on a second screen without using an HDMI cable
Keep reading to find out what you should do in such instances.
Can I connect my Xbox One to a TV without HDMI?
The HDMI port is the only video output port on your Xbox One and, therefore, the only way to connect your console to your TV.
However, there are other ways to connect your Xbox One to a TV without an HDMI port.
You can use an HDMI wireless transmitter or an adapter.
Of course, the simplest thing to do is to purchase an HDTV. They come pretty cheaply these days, and it will save you all the hassle of using adapters.
SCART Adapter
One of the easiest ways to connect your Xbox One to your TV is by using a SCART adapter cable. A SCART to HDMI adapter is a 21 pin connector that allows you to connect HDMI-enabled devices with devices that have no HDMI ports.
In other words, it allows you to connect your modern devices with older devices eliminating the need for new purchases.
With a SCART to HDMI converter, you can do a SCART to HDMI connection as well as an HDMI to SCART connection.
SCART to HDMI converters are easy to connect. They are pretty much plug-and-play.
To connect your Xbox One to your TV using a SCART to HDMI adapter successfully, you would need to find the right converter, such as the QUMOX 1080P HDMI to Scart Converter then connect as follows.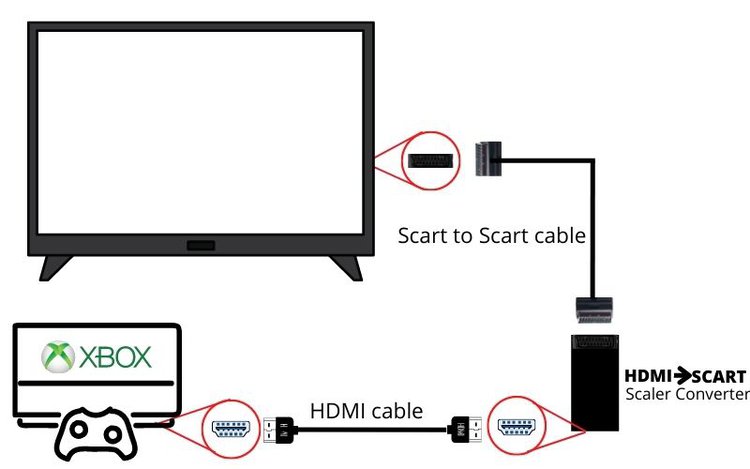 One end of the SCART goes to the TV and one end to the converter, then connect one end of the HDMI to the converter and the other to the Xbox.
The greatest thing about this method is that you do not need to do any customization. In addition, it works for pretty much any TV model.
HDMI to RCA
If the above method is not readily available to you, you could also use an HDMI to RCA converter box or purchase an HDMI to RCA converter cable .
To use the RCA converter box:
Run the HDMI cord from the Xbox One to the converter and run the RCA into your TV.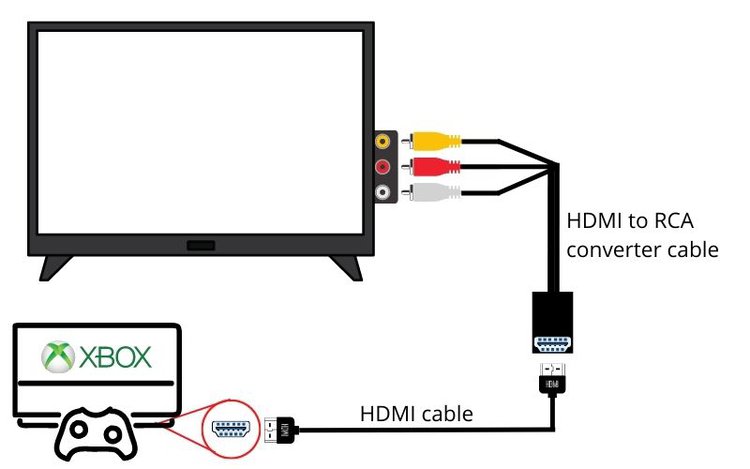 The HDMI to RCA cable is perhaps a more direct option since you'll just connect the HDMI side to your Xbox and run the RCA directly into your TV.
Can you connect Xbox One to a TV wirelessly?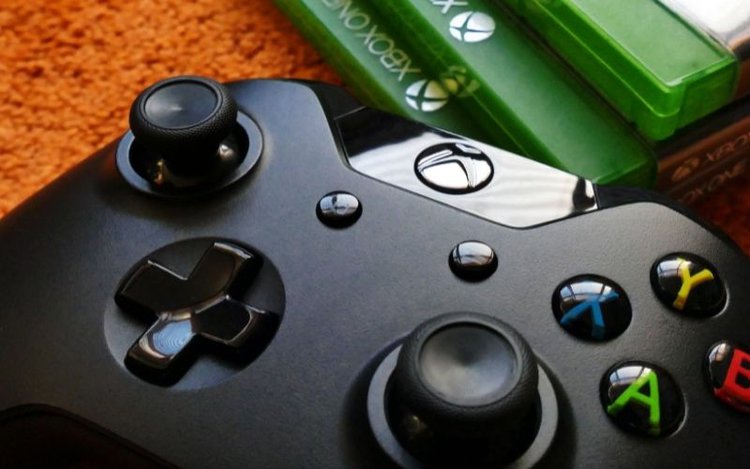 Yes, you can connect your Xbox to your TV wirelessly using Microsoft's wireless app.
How to use Your Windows PC
If you have a Windows 10 PC that supports Wi-Fi, you can cast your game feed to your TV. You will only need to download Microsoft's Wireless Display app which is free for Xbox.
Follow the steps below to learn how to use Windows 10 PC to connect your Xbox One to your TV without the need for an HDMI cable.
First things first, download the Wireless Display app to your console. You can find the app on the Microsoft office store.
Once installed, you will get a prompt that your console is ready to be connected to your PC.
Now go over to your PC and on the keyboard press the 'Windows + P'. A pop-up will prompt you to choose a screen format. The name of your console will pop up on the next screen.
You will then choose whether to duplicate the content, extend it on your PC, or set the display on the Xbox One as your second screen.
Once you are connected, you'll see a small, movable taskbar that is located at the very top of your PC monitor as well as your wirelessly connected TV. This will allow you to toggle between gaming, working, or movie modes.
Conclusion
In a nutshell, it is possible to connect your Xbox One to your TV without using an HDMI cable. It is also possible to connect your Xbox One to a TV without HDMI support.
All the solutions provided above work reasonably well and are easy to implement for most people. The cost or availability will influence the decision as to which method you will use. It's important to note that some methods may execute better while gaming than others.
When purchasing the different adapters and HDMI transmitters, be sure to do extensive research before making a purchase.
Some HDMI transmitters have high latency, which will result in lagging while gaming. Look for a good transmitter that will allow you to watch videos and play games without lag.
Consequently, you will need to take into consideration the range of the signal and latency of the transmitter when making a purchase.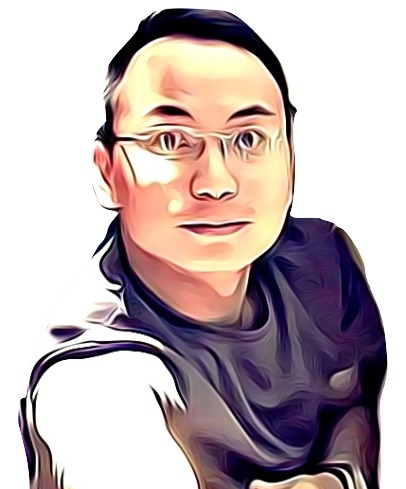 Vance is a dad, former software engineer, and tech lover. Knowing how a computer works becomes handy when he builds Pointer Clicker. His quest is to make tech more accessible for non-techie users. When not working with his team, you can find him caring for his son and gaming.