There are no ifs, ands, or buts about it: you are a total video game nerd. So much so that you are even willing to splurge on a gaming projector to create the most immersive gaming experience possible.
You pull up your favorite video game on your projector and begin playing, but you notice that your gameplay isn't as strong as it usually is. You're inputting all of the correct moves on your controller, but they don't show up in the game until it's too late.
Then you realize your projector's input lag is too high! A low input lag is crucial to good gameplay, so you need to fix this issue as quickly as possible.
But why is your projector's input lag so high, and how can you make it lower?
Keep reading to find out!
Common Knowledge
Before we can discuss how to lower your projector's input lag, it's important to clarify what exactly input lag is, and more importantly, how it affects your gaming performance.
Input lag, sometimes also referred to as latency, measures the time it takes for your input source's audio/video signals to reach your display. These input sources could be a gaming console and controller, laptop, phone, etc.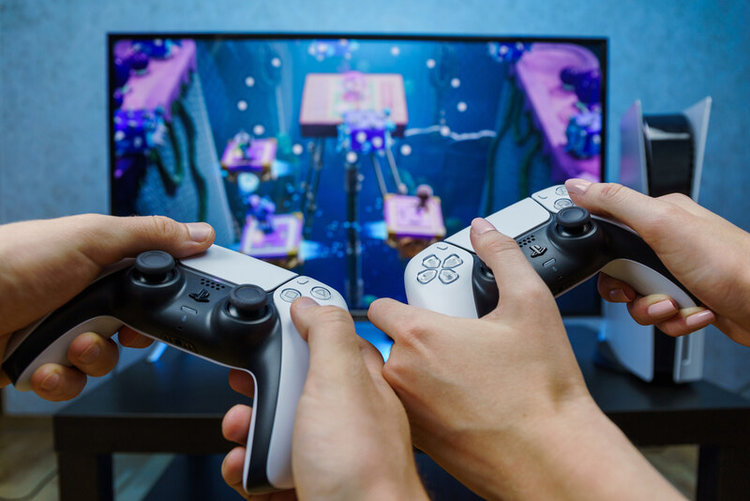 In regards to gaming, the best example of input lag is how long it takes your game to respond to your controller's commands.
While input lag may not be overly noticeable when you're playing relaxing games, like Stardew Valley, it can greatly interfere with your gameplay when you're playing action games, like Assassin's Creed.
Projectors often boast their input lags in their product specifications, which can be found on their packaging, manufacturer's website, or online shopping websites, like Amazon or Best Buy.
In the product specifications, look for key terms like input lag, milliseconds, or ms since a display's input lag is usually measured in milliseconds.
Another thing that affects your projector's overall performance in regard to gaming is its frame rate, commonly referred to as refresh rate. While this phenomenon is somewhat related to a projector's input lag, they are not the same thing.
Fast-paced, action-packed games require the gamer to have fast reflexes and be able to press their controller's buttons as quickly as possible, especially in combat or first-person shooter games, like Battlefield 2042.
Input lags of 15ms and under are considered ideal by most gamers, especially those who play competitively. However, a projector's average input lag is about 40ms or under, with some non-gaming projectors having an ultra-high input lag of 70ms and above.
However, projectors' high input lag usually goes unnoticed when watching movies as long as the video is stable.
Note: A projector's input lag is not the same as its response time, which measures the amount of time it takes for a pixel to change colors. While input lag will affect the gameplay, response time will affect the graphics.
If you're still confused about the difference between the two, watch the short video below.
Minute Science: Input Lag vs. Response Time
Causes & Solutions
Let's go over a few reasons why your projector's input lag is high, and discuss how to resolve them.
Additional Image Processing Features Are Enabled
Certain image processing features can contribute to input lag and negatively affect your gameplay.
While not all projectors will have these functions, many higher-end units do as they can enhance the image and make it easier for the user to perfect the screen's dimensions.
These functions include keystoning, aspect ratio manipulations, over-scanning, smart sharpening, auto iris, and so on. The easiest way to prevent these functions from affecting your gameplay is by disabling them.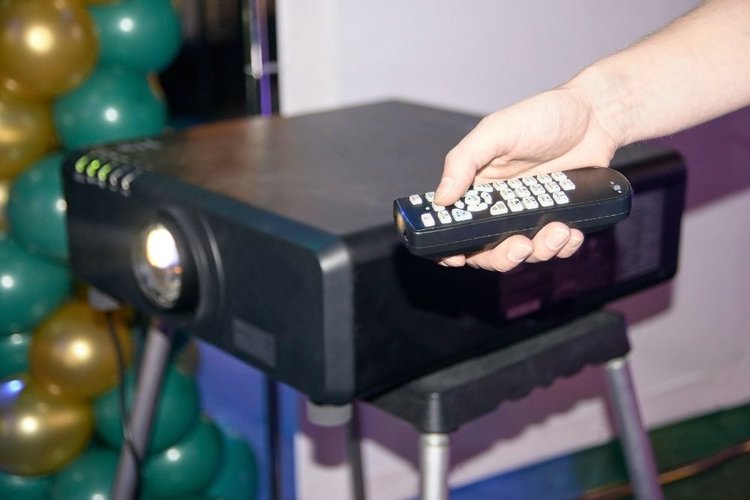 However, please note that disabling your projector's keystone feature will make it harder to set up your unit since you will have to orient the screen manually. So, we suggest setting up your projector before disabling it.
Since every projector's settings are different, we suggest consulting the instructional manual found in the unit's packaging or on the manufacturer's website for specific instructions.
V-Sync Technology Is Enabled
While V-Sync technology is usually helpful since it synchronizes your input source with the display without reducing the CPU processing speed, it can affect the input lag. This is because it limits your display's refresh rate, resulting in higher latency.
In turn, if your controller or keyboard's commands are faster than the display's refresh rate (which may happen if you're particularly skilled and playing a fast-paced game), there will be an input lag. This means that your gaming abilities will be limited, since your quick-reaction time may be too fast for your projector.
So, to ensure your display's input lag doesn't affect your gameplay, it's best to turn off V-Sync.
Your Projector's Input Lag Is Natively High
Some projectors have a naturally high input lag, especially if they weren't designed to be used for gaming.
While there is a way to lower your projector's input lag to the one advertised in its product specs, you cannot lower it even more.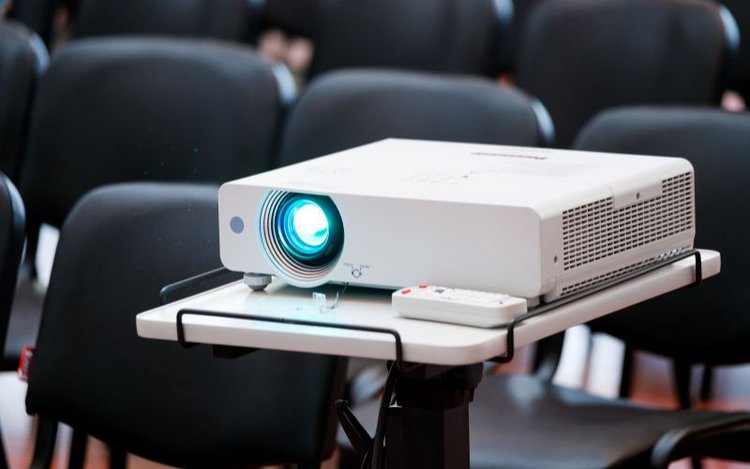 For example, if your projector's advertised input lag is 50ms, then you cannot possibly lower it to 30ms.
So, your projector may simply not meet your gaming demands, no matter which solutions you try.
Some projectors (like the XGIMI Halo+ 1080P Portable Projector below) have "gaming modes," which lower the unit's input mode. So, it's a good idea to check if your projector has this mode and learn how to enable it.
Sale
Last update on 2023-10-01 / Affiliate links / Images from Amazon Product Advertising API.
Head to your projector's specs and check its input lag, then look for "gaming mode," "low input lag mode," or something similar. Ideally, you should have done this before you purchased the projector.
However, if you find that your projector's input lag is too high, you can see if it can be returned or resold.
Defective/Wireless Accessories
Wireless accessories, like keyboards, mouses, controllers, etc., tend to contribute to higher input lags than their wired counterparts. Additionally, wireless accessories' Bluetooth settings may become defective, preventing them from working as smoothly and swiftly as they usually do.
So, if your projector's input lag is uncharacteristically high, try using another wireless accessory to see if that helps. If you do suspect that the wireless accessory is defective, consider upgrading or replacing it.
You can also try using wired accessories. While wired keyboards, mouses, and controllers will somewhat limit your movement, they will help decrease your projector's input lag.
Out-of-Date Firmware
Pending firmware updates can cause your projector and input sources to stall and lag. This lagging can, in turn, raise the input lag and make gaming unnecessarily difficult.
If you're using a smart projector (i.e. a unit that connects to the internet), then you can update its firmware in its settings. Instructions to do so will vary depending on the model.
Please note that installing new firmware is a delicate process since it can damage your projector if done incorrectly.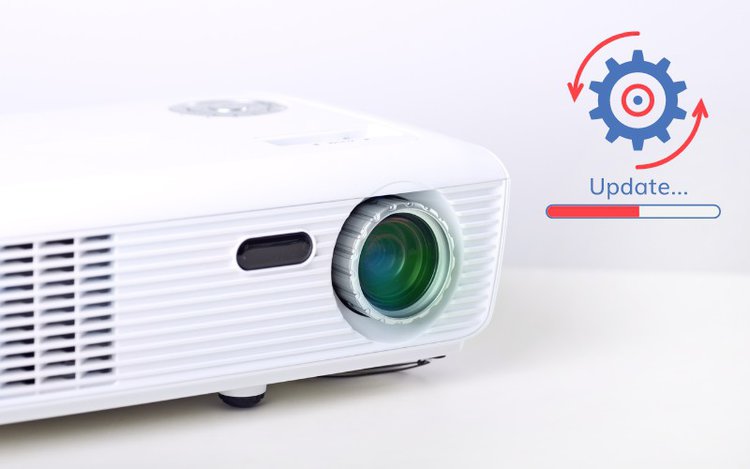 So, make sure to keep your projector plugged in and turned on throughout the entire installation process.
You must also ensure your input sources, such as your laptop and computer, are updated. These updates can usually be installed by navigating your computer's settings.
You may have to clear some of your computer's storage space to download the updates.
If possible, we recommend enabling automatic updates and/or frequently checking for updates manually.
Unsynchronized Frame Rate
Your projector and input source's frame rates may be unsynchronized.
This can happen if the input source's frame rate is faster than the projector's, resulting in input lag as the projector works overtime to try and keep up.
To resolve this issue, it's best to slightly lower your input source's frame rate so that its FPS (frames per second) is just slightly lower than your projector's. You may have to adjust the game's FPS settings to do this.
If you're not sure what your projector's FPS is, consult its product specs.
The Graphic Settings Are Too High
Many modern games' visuals are unmatched, prompting gamers to adjust their input and output sources' settings to create the best graphics possible.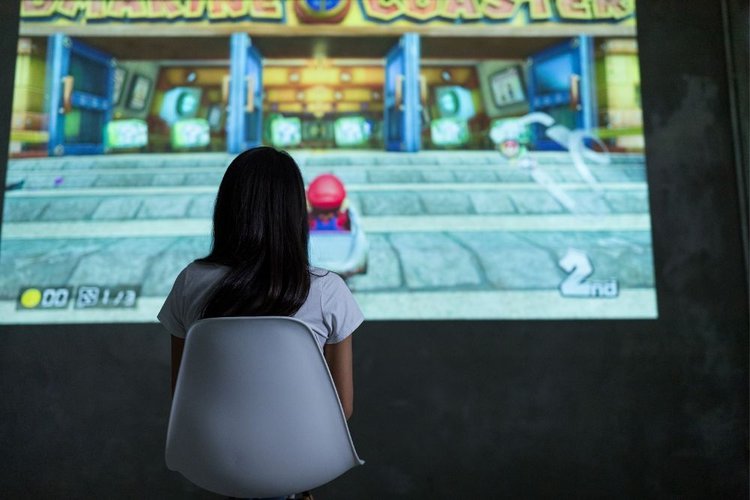 However, some of these graphic settings may be too high for your projector and input sources, causing them to lag.
The obvious solution here is to lower these graphics settings and disable a few of your projector's advanced image enhancements, like HDR.
While your game's graphics may not be as crisp, its input lag will be significantly reduced, improving your gameplay.
Wrapping Things Up
A low input lag is crucial to good, competitive gameplay. However, many projectors can have high input lags, making it difficult to play fast-paced video games on them.
Certain image processing functions and settings may be increasing your projector's input lag. Using wireless accessories can also increase the input lag since it takes longer for your controller's command to travel to your projector.
Additionally, it's a good idea to ensure that your projector and computer's firmware are up to date and that your input and output source's FPS and graphic settings are compatible.
However, if your projector has a naturally high input lag, there's nothing that can be done to reduce it. So, consider replacing it with another model that has a lower input lag, like a gaming projector.
What's your experience reducing a projector's input lag? What do you think is a good input lag for gaming on a projector?
Let us know in the comments below!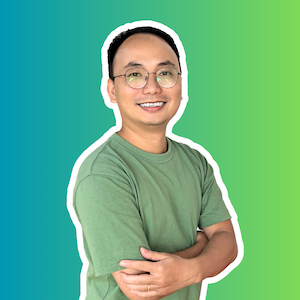 Vance is a dad, former software engineer, and tech lover. Knowing how a computer works becomes handy when he builds Pointer Clicker. His quest is to make tech more accessible for non-techie users. When not working with his team, you can find him caring for his son and gaming.