Televisions have come a long way. The smart TV can do many more things than its CRT (cathode-ray tube) ancestors could even imagine.
But modern TV is not perfect. In its default state or natural environment, the device is great. But there could be inevitable hiccups when you try to fiddle with or connect it with external hardware.
For instance, audio irregularities may occur if you connect an external speaker or soundbar. And no TV maker is immune, including Samsung, LG, Hisense, Vizio, or TCL.
If you own a Vizio TV and face audio problems with the device, look for the causes before summoning brand support or buying a new TV altogether.
This article lists all the possible causes of your Vizio TV volume issues and their fixes. Read on.
Common Vizio TV Volume Problems and Corresponding Fixes
Problems/Symptoms
Solutions
Vizio TV volume is too low

Ensure the volume is audible and not on mute
Soft-reset your Vizio TV
Adjust Vizio audio settings
Fix your faulty remote

Vizio TV volume is stuck at 100

Soft-reset your Vizio TV
Fix your faulty remote

Vizio TV volume can't be changed/is not working (can't go up or down)

Fix your faulty remote
Soft-reset your Vizio TV
Unplug and replug all connected devices/cables
Adjust Vizio audio settings

No sound from Vizio TV (but not on mute)

Make sure the volume is audible and not on mute
Soft-reset your Vizio TV
Unplug and replug all connected devices/cables
Adjust Vizio audio settings
Check the HDMI/Optical/AUX cable's status
Update the Vizio TV firmware

Vizio TV volume is distorted or cut out

Soft-reset your Vizio TV
Unplug and replug all connected devices/cables
Adjust Vizio audio settings
Use an HDMI/Optical/Aux cable
Check the HDMI/Optical/AUX cable's status
If none of the solutions in the table works accordingly, you can try some other solutions in the next section. Remember, only try solutions 9 & 10 as a last resort.
Detailed Instructions for Each Solution
1. Ensure the Volume Is Audible and Not on Mute
Ensure your Vizio TV is not on mute. The volume setting on the connected video or audio input device should also be audible.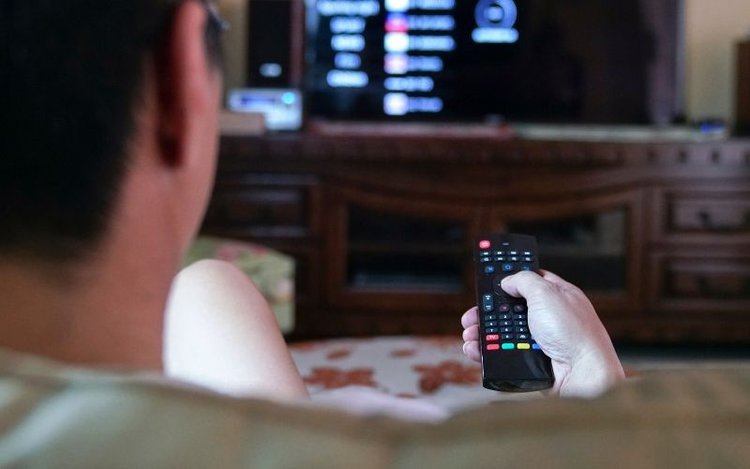 If using a set-top box, make sure its volume is not set to zero. Because when it is, the TV volume will be low or inaudible even when set to the maximum.
2. Soft-Reset Your Vizio TV
Soft resetting is turning off the TV and unplugging it from its power outlet for at least 30 seconds to a minute. After 60 seconds, reinsert the power cord, turn the TV back on, and check if the problem persists.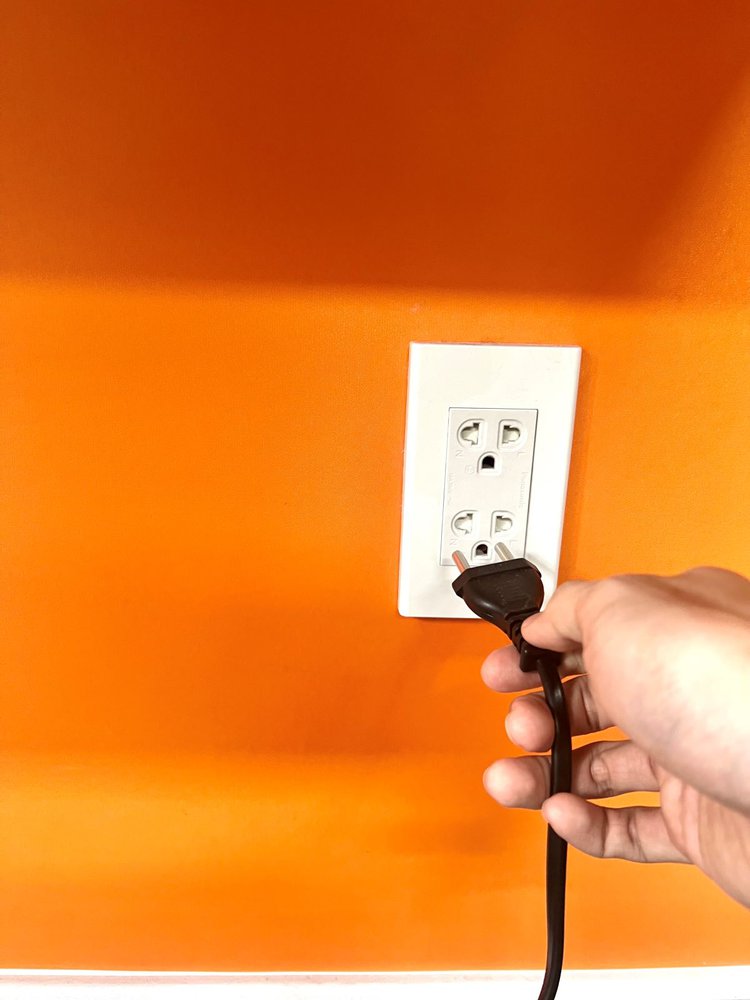 This reset process shall help resolve the most common problems with your Vizio TV, including audio concerns. The soft reset works by clearing the TV's temporary memory and restarting the TV OS afresh.
3. Unplug and Replug All Connected Devices/Cables
If a soft reset doesn't work, try unplugging and replugging all the cables (HDMI, optical, AUX, etc.) connected to your TV. If you have a streaming stick plugged into the TV, unplug it.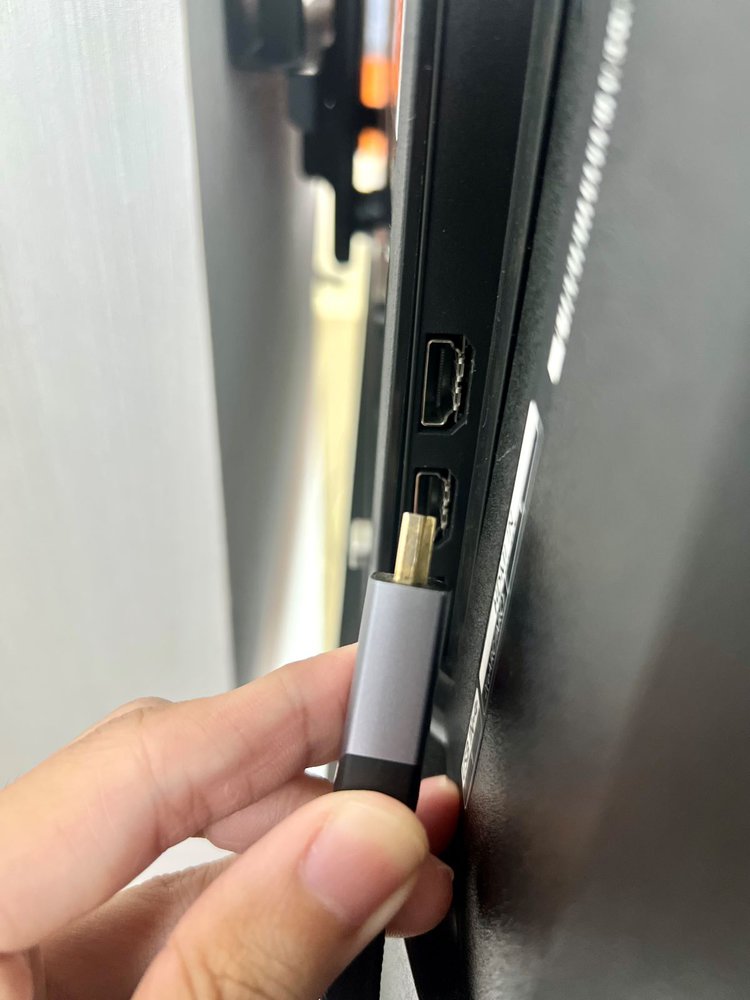 Please wait at least 30 seconds to a minute before putting the cables back in. This simple troubleshooting method breaks the TV from its various connection sources and restarts it like new once all the cords are reinserted.
If the TV had issues detecting external devices, which caused its audio glitches, the unplugging-replugging would help set that right.
4. Adjust Vizio Audio Settings
Dig into the TV's audio settings and ensure the TV speaker is the chosen sound output. Here are the steps to check and turn it on:
Turn on the TV.
Press the Menu key on the TV remote.
Navigate to Audio/Sound Settings or Audio on the screen using the arrow keys.
Enable TV Speakers, if it is set to OFF, press your TV remote's OK key to toggle it to ON
The volume issue may arise if you consume a lot of foreign language content. Non-English audio could comprise SAP (secondary audio programming) broadcast with standard audio.
Disabling SAP could fix the problem. In other words, follow these steps to revert the audio to its normal channel by modifying your TV's analog audio setting to mono or stereo:
Turn on your Vizio TV.
Press the Menu key on your TV remote.
Navigate to Channels on your TV screen. Then, choose Analog Audio option.
Use the remote's arrow keys to choose Stereo or Mono.
Select the digital language using the navigation keys and set it to English.
Making these changes should resolve the problem.
The SRS TruVolume and SRS TruSurround features could elevate the audio experience on your Vizio TV. But they could also cause some audio issues.
Disable the two advanced audio settings if you have volume issues with your Vizio TV.
To disable SRS TruVolume, head to your TV's Main Menu > Audio Settings > Advanced Audio > Disable SRS TruVolume. Also, turn off audio leveling features on the devices connected to the TV.
SRS TruSurround could cause specific audio-related concerns, such as the background noise sounding louder than foreground subjects.
If you're facing the same problem or something else, disable SRS TruSurround by heading to the Main Menu > Audio Settings > Advanced Audio > Turning off SRS TruSurround.
5. Use an HDMI/Optical/Aux Cable
If you're casting laptop content to your TV wirelessly (AirPlay, Miracast, etc.), the relatively unstable connection may cause sound distortion or audio delay concerns in your TV.
Wireless audio is not unstable by nature or when all things are perfect. It becomes less reliable since external interferences or disruptions to the connection can easily cause problems like low-quality sound, distortion, dropouts, etc.
Hooking the devices with a cable is advised, as it provides a stable and seamless link between your Vizio TV and external devices. Using cables (HDMI, optical, etc.) will help retain and maintain the audio source's original sound quality.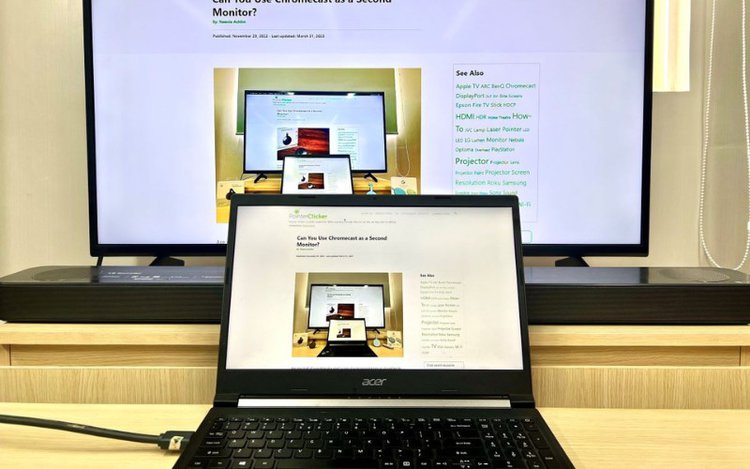 6. Check the HDMI/Optical/AUX Cable's Status
Using a cable doesn't mean everything is set. It's imperative to check that the cord is properly plugged in and in working condition.
A damaged cord could cause sound distortions or lead to no audio. Therefore, visually inspect the cable for tears and bends across its length, and also check the connector to ensure no broken or bent pins, corrosion, or wobbliness.
Even if the cable is suitable, how you use or handle it could lead to problems later. Run the cord as straight as possible during use. Do not subject it to excessive bending.
Plug the cable into its ports carefully to prevent connector damage and extend its lifespan. And when not in use, loosely coil the cable with no tight bends. To avoid knots and tangles, use cable clips or ties.
Sale
Last update on 2023-10-01 / Affiliate links / Images from Amazon Product Advertising API.
Also, store the cable indoors in a moisture-free environment, not exposing it to direct sunlight. If using an optical cable, read our article about correctly using and caring for the cord.
7. Fix Your Faulty TV Remote
A faulty TV remote could also cause your Vizio TV's audio woes—for example, a stuck or broken volume key.
Your Vizio TV remote could grow rusty and accumulate dust with time and wear. Clean the remote at scheduled intervals.
You'll have to disassemble the remote control to clean the buttons properly. If you're not confident doing that, skip and wipe it from the outside to see if that helps.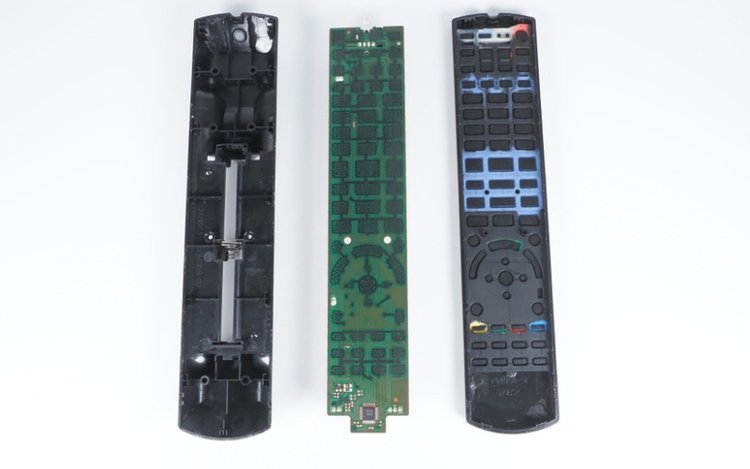 If you want to crank open and clean the accessory, follow these steps (you'll need a Phillips screwdriver, mild soap, warm water, Q-tips, rubbing alcohol, and some paper towels):
Take the remote's battery cover off and unscrew the Phillips screws. If there are no screws, the remote body is most likely snapped in place.
Grab a screwdriver or slim enough tool to run across the remote's edges to open the case.
Grab the thin rubber sheet with the keys. Cleanse it with warm water and mild soap thoroughly, and wipe it dry.
Take a Q-tip and dip it in rubbing alcohol.
Clean the indented sections and edges around the raised rubber keys with the Q-tip. Dry off the treated areas with a paper towel.
Dip the unused side of the Q-Tip in the rubbing alcohol to clean the motherboard. After cleansing, wipe clean the board with a paper towel.
Put all the disassembled remote components back together and snap them together.
Insert batteries and place the battery cover. Your remote is now fresh and gunk-free.
Here is a video demonstrating the above steps:
How to Fix & Clean Your Remote Control Buttons
If tidying up the remote doesn't help, get a replacement device.
You can also change the TV volume without the remote. Keep reading to learn more.
8. Update the Vizio TV Firmware
Ensure the TV's firmware is current. Your Vizio TV updates itself automatically. If there's a pending update, it shall download and install when you power on the device.
But in those rare instances when that doesn't happen, you can always check and do that manually. Here are the steps:
Power on the TV and ensure it's connected to your Wi-Fi.
Press the Menu key on your Vizio TV remote.
Choose System and then the Check for Updates option.
Confirm the same in the next step.
Your Vizio TV shall start to search for updates. The "The TV is up-to-date" message will show if your TV uses the latest software.
Here is a video demonstration:
Vizio Smart TV: How to Update System Software (Firmware Update)
9. Factory Reset Your Vizio TV
This is a more extreme step and must be your last resort if the steps above don't work. Not to mention, all apps and data will be erased after the factory reset.
You can do a reset with or without your remote. Here are the steps with the remote:
Turn on your TV and ensure it's connected to the internet.
Grab your Vizio TV remote and press the Menu key.
Select System in the left menu.
Next, choose Reset & Admin.
Select Reset to Factory Settings and choose Reset confirming the move.
The TV will reboot itself and restore its factory settings.
Here is a video showing how it's done:
Vizio Smart TV: How to Factory Reset Back to Original Default Factory Settings
To factory-reset your Vizio TV without the remote, here is how:
Turn on the TV and connect it to Wi-Fi.
Press and hold the volume down and Input buttons. Depending on your TV model, those buttons could be at your TV's bottom edge or rear side.
You shall receive a message on your TV instructing you to long-press only the Input key. Stop pressing the volume and Input keys together and only press the Input button.
Once a message indicating the TV memory is clear and the TV will automatically reset pops up, let go of the Input button.
The TV shall take a few seconds or minutes to reboot (one or multiple times) and start anew once the process is complete.
Watch this video to see the resetting in action:
Vizio Smart TV: Factory Reset without Remote Control (Buttons on TV)
10. Reach Out to Vizio Technical Support
If none of the above measures help, contact Vizio support. Whether your TV is under warranty or not, they'll gladly assist.
You can reach out to Vizio through phone or SMS. Text at 205-301-3729. There's also chat support. To talk to a representative, dial (844) 254-8087.
If your TV is less than a year old, you can get it fixed under warranty for no cost.
How to Adjust Vizio TV Volume without the Remote
Being familiar with adjusting your Vizio TV volume is usually essential to know how to deal with TV audio problems.
Using the volume buttons on the remote is a straightforward way of changing the TV volume. But you can also adjust Vizio TV volume through other methods.
Using the TV's Buttons
As stated earlier, your Vizio TV has a few hardware buttons built into its body for certain essential functions, which include the volume keys.
Those keys could be behind, below, or to the side of the TV. Use them to change the TV volume when the remote is out of reach or not working.
Using the Vizio App
Since it's a "smart TV," you can use an app to change the TV volume.
The Vizio Mobile app (formerly the Vizio SmartCast Mobile app) can be used to control all Vizio TVs produced in 2015 or later.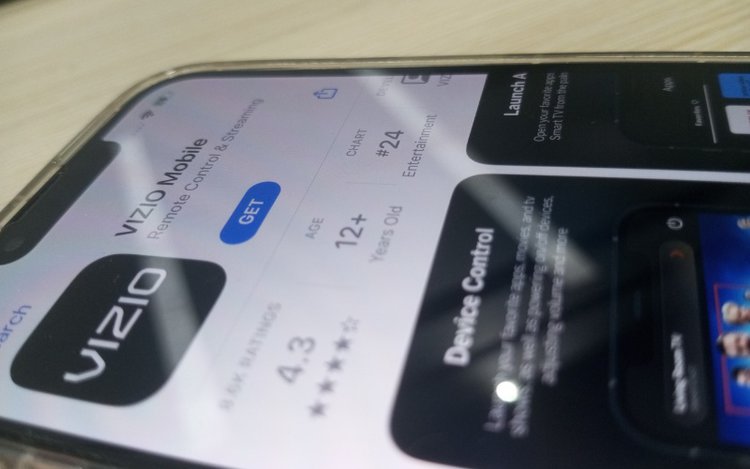 In order to download this app, your smartphone must be:
Android 8.0 or higher
iOS 13.0 or higher
Once you've confirmed that your smartphone is compatible with the app, follow the instructions below to install it and use it with your Vizio TV.
Sign in to the app (as a guest or create an account).
Tap the Select Device drop-down and press the Get Started button.
Tap the plus (+) option next to your TV.
Enter the PIN code displayed on your TV, and the device is connected.
You may now use your phone to adjust your Vizio TV's volume. Here is a video showing how it's done:
How to Setup/Pair SmartCast Remote App to Vizio SmartCast TV
Adjust the Vizio TV Volume by Adjusting the Input Source Volume
If you're playing content off your laptop or another device and onto your Vizio TV, you can change the video volume by adjusting the source device's volume.
Conclusion
If audio issues on your Vizio TV have been bugging you, you should now be relieved to know that there are fixes, regardless of the reason for the problem.
And if the volume problems with your Vizio TV are of a peculiar kind or remain persistent even after having tried out the fixes above, contact Vizio.
Vizio makes excellent televisions and will be more than happy to back them up with technical support.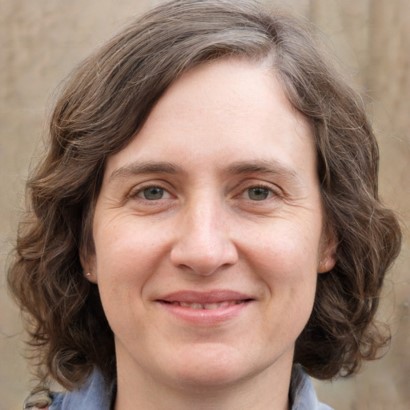 Catherine Tramell has been covering technology as a freelance writer for over a decade. She has been writing for Pointer Clicker for over a year, further expanding her expertise as a tech columnist. Catherine likes spending time with her family and friends and her pastimes are reading books and news articles.