What To Know
To record, your Sony TV must either have a USB HDD recording port or a record button on the remote. This function is available on select models, particularly in Europe, Australia, and New Zealand.
To determine if your Sony TV supports recording, you should visit the Sony support page and check your TV model's specifications for the USB HDD Recording feature.
This guide will unravel the steps to record programs on a Sony Smart TV, ensuring viewers never miss out on sports, news, or live events, regardless of their schedule.
Keep reading to see the process.
Check If Your TV has a USB HDD Recording Feature Using Sony's Support
Follow the steps below to check if your Sony TV features a USB HDD recording function.
Step 1: In a browser, head to the Sony support page.
Step 2: Confirm your TV's model number (often found on a sticker on the back of the screen). Then, type it into the search bar at the top of the screen. For the purpose of this tutorial, we'll use the KD-43X75K model as an example.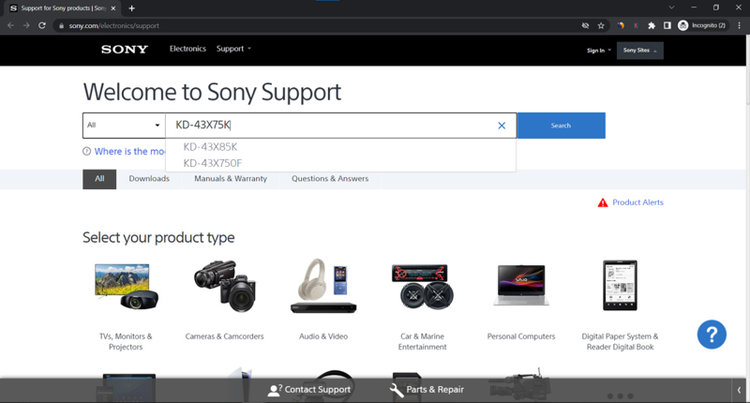 Step 3: Click on Search to pull up your TV model's page.
Step 4: Then, go to Specifications.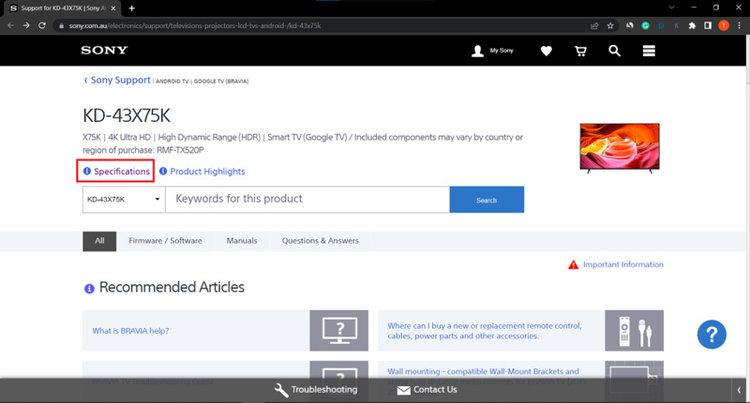 Step 5: Scroll down the page until you see the Connectivity section. Find USB HDD Recording.
If you see No beneath this feature, then your Sony TV does not support recording.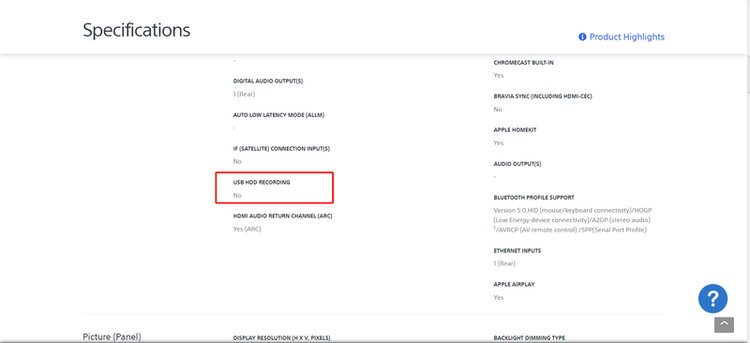 However, if you see Yes, then you can record live TV programs on your Sony TV.
How to Record Programs on Sony TV
Before you can start recording programs on your Sony TV, you must ensure you have a compatible USB hard drive (USB HDD) to save your recorded programs onto, since you can not save them to your TV's built-in storage.
Additionally, the USB HDD must have at least 32GB of storage. If you're in the market for a USB HDD to save recordings onto, we recommend the Acasis 80GB External Hard Drive USB 3.0 .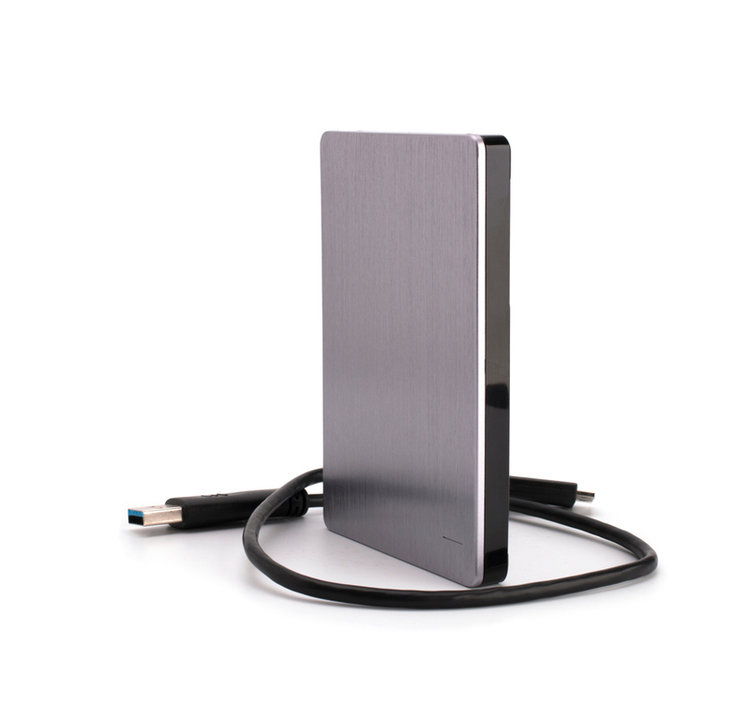 You can not save your TV recordings onto a standard USB flash drive and USB SSD.
Once you've gathered the necessary hardware, you're ready to start recording content by following the steps below.
Step 1: Connect your USB HDD to your Sony TV's USB HDD REC port, found on the back of the unit.
Step 2: Register your USB HDD on your Sony TV to be used for recording purposes, by pressing your remote's Home button.
Step 3: Then, go to Settings.
Step 4: Open System Settings.
Step 5: Navigate to Recording Set-up.
Step 6: Click on HDD Registration.
Step 7: To record a program, play the content you'd like to save for later and press your remote's REC button.
Please note that this HDD REC only works on Sony TV with YouView disabled, so make sure to turn this function off.
Additionally, all recordings registered to your USB HDD will be encrypted, preventing them from being played on any TV other than the one they were originally recorded on.
Can I Record and Watch Another Program At the Same Time?
Yes, you can simultaneously record one program while watching another if your TV has dual or twin tuners.
While some Sony TVs have dual tuners, many do not. If your TV does not natively support this function, consider using a BT YouView Box . This external recording device connects to your TV via HDMI, and saves all of your recorded content to its built-in hard drive, eliminating the need for a USB HDD.
You can also use a BT YouView Box on TVs that don't have a recording feature!
To learn how to set up your BT YouView Box, check out their complete setup guide.
Please note that you can only use the BT YouView Box in the mainland UK and Northern Ireland. It will not work outside of these territories.
While there are five variations of the BT YouView Box or BT TV, only select models natively support recording.
Check out the table below to learn which BT YouView Boxes support recording and which functions they include.
BT TV Box Pro
BT TV Recordable Box
BT TV 4K Recordable Box

Record up to 600 hours of TV on its 1TB hard drive
Bluetooth remote
Record, pause, and rewind live TV for up to two hours
Record remotely with the BT TV App
Watch content 4K HDR, including BT Sport Ultimate, Netflix, Amazon Prime Video and more
Listen in Dolby Atmos

Record up to 300 hours of TV on the 500GB hard drive
Record remotely with the BT TV app
Record, pause, and rewind live TV for up to two hours

Features the same functions as the BT TV Recordable Box but does not support 4K
Wrapping Things Up
Several Sony smart TV models support recording, allowing you to register recorded content on USB HDDs. Sony TV models with a USB HDD recording port or a recording button on the remote support this feature.
If you're not sure if your Sony TV has either of these, you can check its specs on the Sony Support page.
You can also record one program while watching another if your TV has a twin/dual tuner.
Should your TV not have a twin/dual tuner, try using a BT YouView Box instead. It connects to your TV via its HDMI port, only takes a moment to set up, and even works on TVs that don't support recording.
However, bear in mind that it can only be used in the mainland UK or Northern Ireland.
What's your experience recording programs on a Sony smart TV? Have you ever used a BT YouView Box, and if so, how did you like it?
Let us know in the comments below!
Yesenia Achlim is a technical copywriter and editor with a focus on AV equipment. She aims to break down complicated topics and make technology accessible, no matter your technical expertise. When she's not teaching you how to replace a projector lamp, you can find her reading and baking.