Recording a video game or TV show is a great way to memorialize gaming highlights or your favorite episodes. While recording your TV or monitor is fairly simple, getting it to record in 4K isn't when you don't have a 4K monitor.
So, before you hit the record button and start playing the best game of your life, here's what you need to know about recording in 4K without a 4K monitor.
Can You Record in 4K Without a 4K Monitor?
Yes, you can absolutely record in 4K without a 4K monitor. You just need to adjust the settings correctly to "trick" your device into recording in 4K.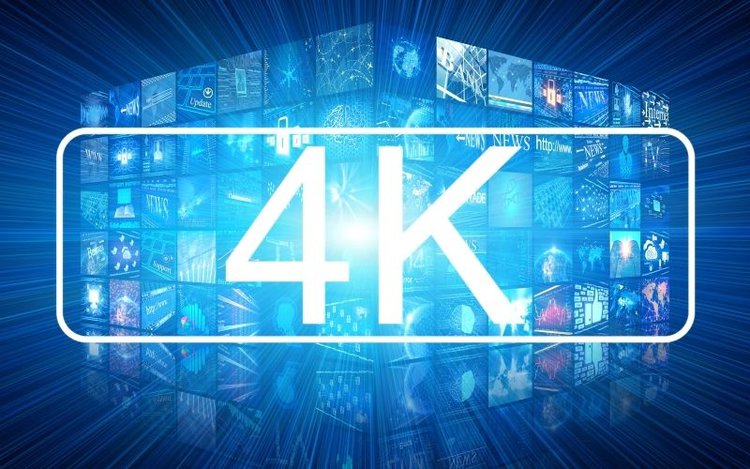 Most people who want to screen record in 4K are gamers. They may not have a 4K monitor, but they don't want that to stop people who do have one from enjoying their content in the highest resolution possible.
Just remember that this will not change how the resolution appears on your personal monitor. Unfortunately, you cannot increase the resolution of a monitor if it's not designed to handle it.
How Can You Record in 4K Without a 4K monitor?
Change Your Nvidia Settings
How To Enable Nvidia Dynamic Super Resolution (DSR) 4K Quality on a 1080P Monitor
Nvidia is a large computer systems and design systems company that, amongst other things, makes graphics processing units. If you're a big gamer, you've probably heard of Nvidia and how important it is when playing games.
Enabling Nvidia "Dynamic Super Resolution" (DSR) is the most direct way to access 4K resolution on a 1080p monitor. This can also be done to enable 8K resolution on a 4K monitor if that's what you're looking for.
To enable Nvidia DSR, start by right-clicking on the Nvidia experience in the task by.
From there, go to the control panel via the Nvidia Control Panel icon. This will open up your settings. Afterwards, go to "Global Settings." A bunch of options will pop up, scroll down until you find "DSR – Factors."
When you click on "DSR – Factors" you'll be presented with a bunch of resolution options. These aren't going to be labeled the way we usually label resolutions (1080p, 4K, etc.) Instead, there will be options that say "1.5x," "2.0x,", etc. Click the "4.0x" check box, this will enable 4K resolution.
If you want to, you can go ahead and click all the checkboxes, just to ensure all the resolutions are enabled. It's up to you.
If you happen to have a 4K monitor and click the "4.0x" check box, then your recordings will be recorded in 8K.
You will also be able to tell a slight difference in the quality of your own monitor when you change to DSR. It's not going to be outstandingly different, but the quality should be improved noticeably.
Use a 4K Capture Card
A 4K capture card helps you stream and record in 4K affordably and reliably. It's great for gaming because it lets the player record in 4K without interrupting the playing experience.
The recordings can be used for later and uploaded to a variety of platforms like Twitch and Twitter.
Essentially, a capture card is an input device that turns gaming into data that can be uploaded onto the internet. It looks like a hard drive and plugs into your computer or monitor via an HDMI cable. As the name suggests, a 4K capture card records in 4K.
This device works well with gaming consoles like PlayStation or Xbox. Your uploading speed will need to be relatively high to capture your game in 4K, so be aware of that. If your upload speed isn't high enough, you will deal with lagging.
If you're recording with a capture card, be sure that your game is set to play in 4K. If you're playing on your PC, go to the "Display Resolution" settings and click the highest one possible. Not only will this improve the overall resolution of the game, it will also help ensure it's recorded in 4K.
With that being said, playing (let alone recording) games on a PC in 4K is incredibly rare. The processing times are longer and the risk of lagging is significantly higher.
In 2019, a mere 1.74% of PC players gamed in 4K. Most preferred to game in 1080p as it was more reliable.
It's worth noting that 1080p is considered HD, so you would still be able to see everything on your monitor clearly.
Activate Rescale Output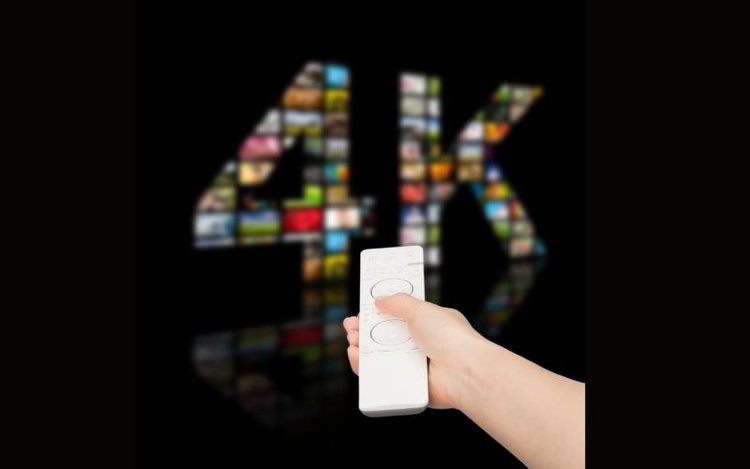 If you're using OBS to record and stream your content, the easiest thing to do is to activate "Rescale Output." This will ensure that you record in 4K and save all the content in that resolution.
To do this, open up OBS and go to "Settings". In the settings menu, find the "Output" option and click it. Check the box next to "Rescale Output". Click the highest resolution available.
Some gamers warn that this may cause lagging, so try this out for yourself to see how your PC copes with the resolution change. You should also double-check that you've set the resolution to 4K in the actual game, too.
You'll know you've done something right when the overall resolution on your monitor improves slightly. Again, it won't be 4K, but it will look better and should record in 4K.
Wrapping Things Up
Recording in 4K is possible without a 4K monitor, you just need to know how to manipulate the settings.
At the end of the day, the easiest thing to do is invest in a 4K monitor.
Not only will this make recording in 4K easier, it will also improve your overall gaming experience and allow you to enjoy the high-quality graphics designers spent months perfecting. However, we do understand that this isn't a plausible solution for everyone.
If you're using Nvidia, you should enable DSR, regardless of whether you're recording or not. It's worth the few minutes of effort.
Have you had much success recording in 4K without a 4K monitor? What method did you use?
Let us know in the comments below!
Good luck!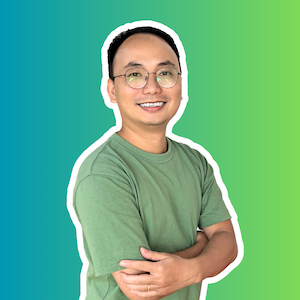 Vance is a dad, former software engineer, and tech lover. Knowing how a computer works becomes handy when he builds Pointer Clicker. His quest is to make tech more accessible for non-techie users. When not working with his team, you can find him caring for his son and gaming.