You don't have an eARC-compatible TV? You're missing out!
eARC is HDMI's most recent function — one that is more advanced than its predecessor, the ARC. It runs on the HDMI 2.1 version, supporting large bandwidth and high-speed transmission.
Since 2018, manufacturers have introduced TVs with eARC support into the market. Many new models from LG, Sony, Samsung, Vizio, TCL, and Panasonic have eARC.
The audio quality eARC provides has people wondering if their TVs support this feature. This article contains a compilation of brands and models that support eARC. Keep your eyes peeled for yours!
All You Need To Know About eARC
HDMI eARC Explained & The History Of Audio Video Cable
The eARC (Enhanced Audio Return Channel) upgrades the HDMI ARC function; it allows you to send video and audio from a source device (i.e., Blu-ray player) to your TV through a soundbar with a single HDMI connection.
While exploring this topic, we found that its enhanced audio quality is the truly special thing about eARC.
Along with the advantage of a clutter-free set-up, the eARC function offers you the ability to transmit high-resolution audio signals through an HDMI cable without losing quality.
Unlike the HDMI ARC, eARC is compatible with high bitrate audio formats like Dolby TrueHD, DTS-HD, Dolby Atmos, and DTS:X.
Which TVs Have eARC?
eARC was released with the HDMI 2.1 version in 2018 and has quickly become a standard among new media devices.
We consider eARC an example of manufacturers having the users' best interest in mind because of its many advantages.
Do you want to know if your favorite TV brand has something to offer in this regard? We've compiled a list of popular TV manufacturers and TV models that support eARC. Keep reading!
1/ LG
LG is a broad-spectrum electronics manufacturing company. Alongside TV and entertainment, its wide range of electronic products includes home appliances, air solutions, mobile communications, and more.
The company has maintained its position among the leading electronics manufacturers in the world by embracing efficient and affordable product upgrades for its consumers.
Since 2019, LG has been one of the first manufacturers to incorporate HDMI 2.1 and eARC in its devices. Almost all its OLED TVs feature up to four HDMI 2.1 ports.
LG TV Models that Have eARC:
2019
2020
2021
2/ Samsung
Samsung is one of the most popular TV brands on the market. Using Quantum Dot TV technology and the Tizen OS, their smart TVs offer a level of sophistication and productivity that many other brands can't rival.
After Samsung's loyalists clamored for eARC support, Samsung hopped on the wagon from its 2020 models. However, you can still get eARC support on a 2019 model through a firmware update.
All QLEDs (8K or 4K), UHDs, and Frame TVs, from 2020 (T Models) and 2021 (A Models) have eARC.
Samsung TVs that Have eARC:
2020
2021
2022
3/ Sony
Since Sony broke into the entertainment world, it has built a reputation for manufacturing high-end TVs with excellent performance.
Sony TVs have excellent sound production; the smart TVs have Android and Google TV software that give you access to the Google app ecosystem and Android smart platform.
Like LG, Sony was quick to incorporate eARC support into its TVs. Below is a list of their TV models with eARC support.
Sony Android TVs that Have eARC:
2018
2019
Others Include XG87 and XG95.
2020
2021
Others include X81J, X82J, X92J, X93J, X94J, A83J, and A84J.
4/ Panasonic
Panasonic JZ1500 : TV OLED 4K 2021 - Cobra.fr
Panasonic is an old electronics company that took its time to edge into the top of the electronics industry.
They announced eARC support for their TVs in 2020 and incorporated it into their newer models.
Panasonic TVs that Have eARC:
Panasonic JZ1500 4K OLED
Panasonic JZ1000 4K OLED
Panasonic JZ980 4K OLED
5/ Vizio
Vizio designs TVs with a wide range of screen sizes. It provides a good image and sound quality at budget-friendly prices.
The brand had some trouble finding its footing initially; earlier TV models had some image quality issues, which the manufacturers fixed in the newer models.
Vizio announced eARC support for their TVs in 2020, but the product releases were delayed till 2021 due to the COVID Pandemic.
Vizio TV Models that Have eARC:
6/ TCL
Although TCL is a relatively new brand, it has managed to earn itself a coveted spot among the top TV manufacturers — with good reason.
It made this headway by offering users premium features and image standards at pocket-friendly prices.
TCL introduced eARC compatibility from their 2020 TV models and extended the support to a few 2019 models.
TCL TV Models that Have eARC:
2019
2020
2021
NOTE: These lists aren't exhaustive, but the models listed are popular and well-reviewed among users. Please visit each manufacturer's website for more options.
Conclusion
eARC is important in many ways; it allows for a smoother handshake protocol between compatible devices, and (with certain limitations) it is compatible with its predecessor — the HDMI ARC.
If you want to buy a new TV, we advise you to seek one with eARC compatibility. TV manufacturers such as LG, Sony, Samsung, and TCL have released many models that provide this function.
We hope the lists in this article guide you towards the TV most fitting for you.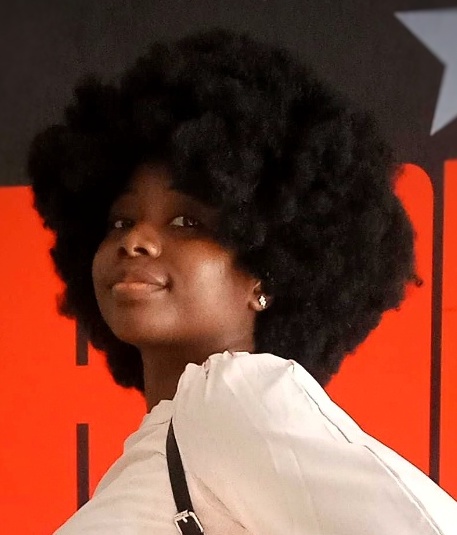 Gabriella 'Diogo is a content writer with a vested interest in tech hardware and equipment. She shares her knowledge and processes in an easy-to-grasp, lighthearted style. When she's not testing or researching device performance, you'll find her writing short stories or rewatching episodes of her favorite sitcoms.