What To Know
HDMI 2.1 with eARC is ideal for the full Dolby Atmos experience, especially when using Dolby TrueHD.
HDMI ARC can transmit Dolby Atmos using a compressed Dolby Digital Plus signal, while eARC offers higher bandwidth for lossless audio.
The Xbox Series X|S is the only gaming console currently supporting Dolby Atmos, and the setup requires specific equipment and games.
HDMI 1.4 and high-speed HDMI cables meet the basic needs of Dolby Atmos, but there might be more to enhance your auditory journey.
This article will guide you through the intricacies of setting up Dolby Atmos, including solutions for systems without ARC or eARC.
Let's get into it!
HDMI Cable Requirements for Dolby Atmos Setup
When setting up your system to use Dolby Atmos, it is essential to choose the correct HDMI cable.
While HDMI 1.4 will support Atmos, this is the lowest quality cable that will transmit it and does so by using a compressed Dolby Digital Plus signal.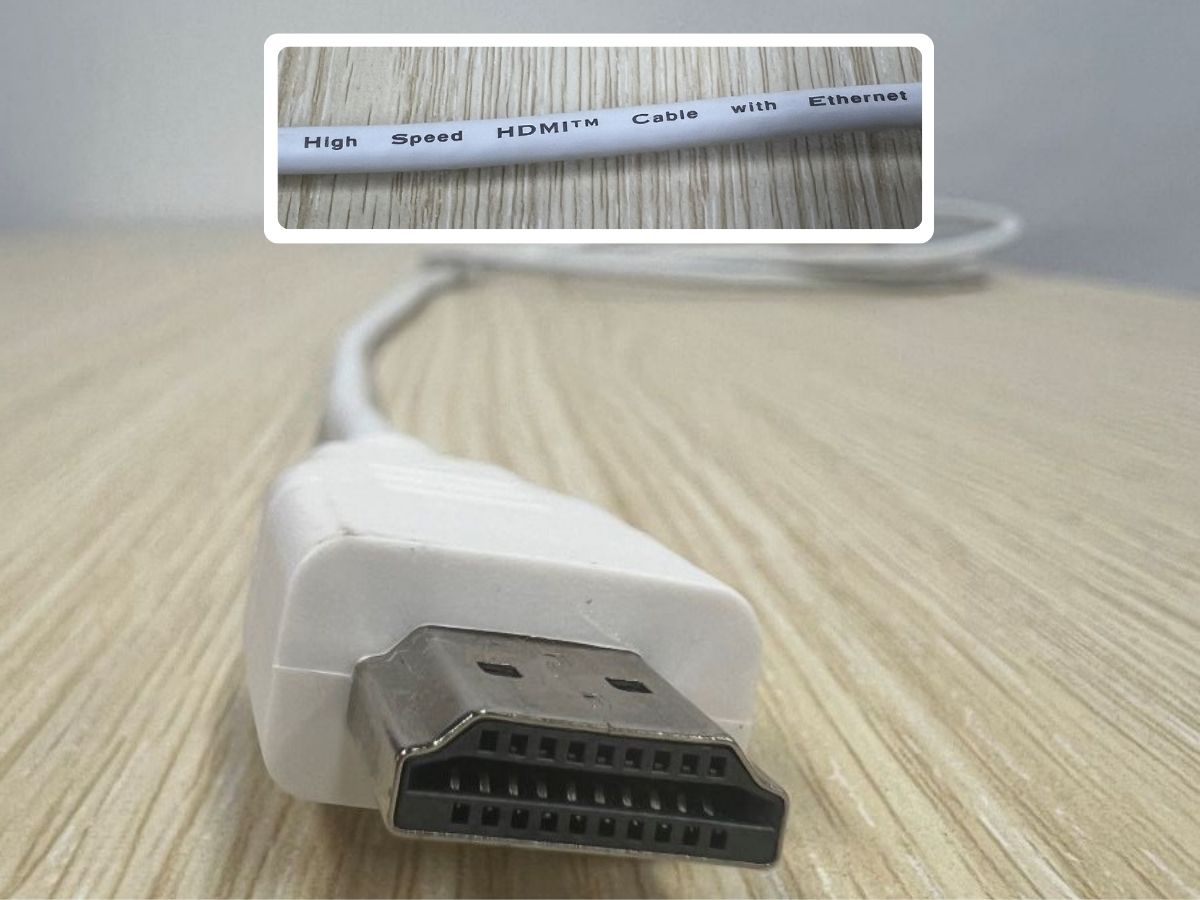 If you use an HDMI 2.0 this will improve the experience as it supports higher bandwidths, but you still aren't achieving the full potential that Dolby Atmos has to offer.
Now if you are using an audio format like Dolby TrueHD, which encapsulates the Dolby Atmos metadata, you will want to use an HDMI cable with eARC support, which can be found in the HDMI 2.1.
There is no question, if you are looking for lossless uncompressed audio, you will want to use the HDMI 2.1, but both the 1.4 and 2.0 will suffice.
5.1 Surround Sound
Dolby Atmos
(Dolby Digital Plus)
Dolby Atmos
(Dolby TrueHD)
HDMI ARC
✔
✔
HDMI eARC
✔
✔
✔
After some research, we have compiled a list of the top three HDMI 2.1 cables. These will provide the highest quality Dolby TrueHD experience when paired with your Dolby Atmos system:
How To Setup Dolby Atmos
Today we will be demonstrating on an LG S8YN soundbar paired with a Sony KD-43X75K television.
The LG soundbar has one HDMI input which supports eARC, along with an HDMI output port in case you were looking to use the passthrough feature.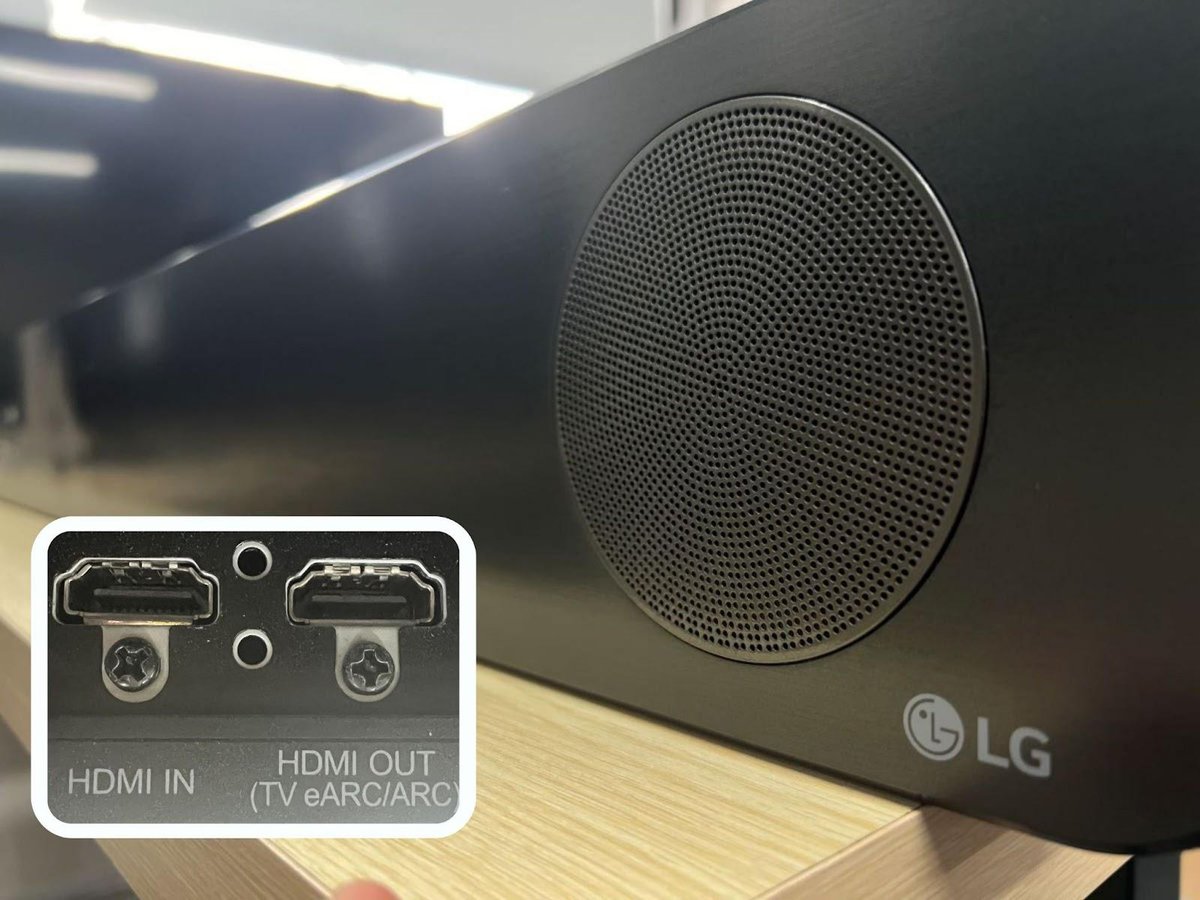 Our Sony TV is also equipped with an HDMI input port which supports the ARC technology.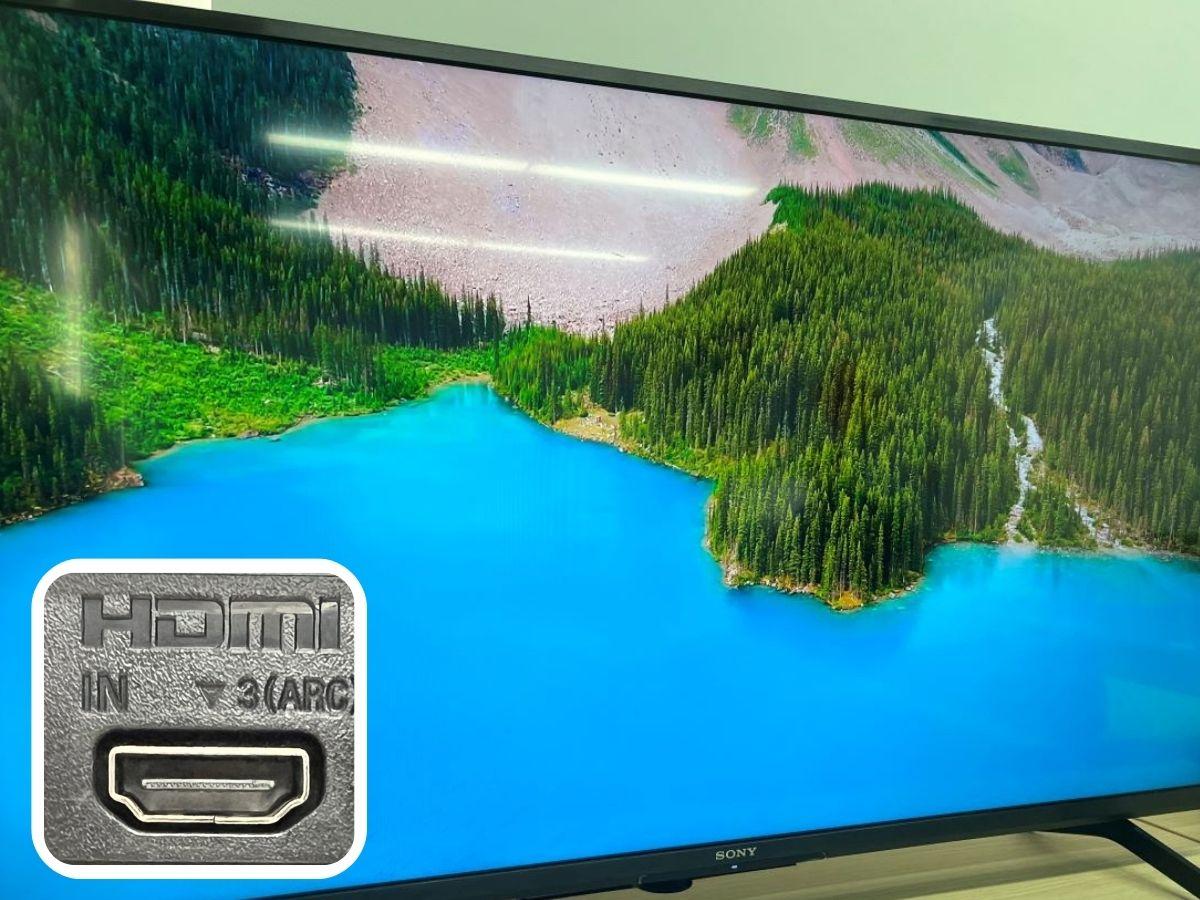 1. Connecting a Soundbar to a TV via HDMI ARC/eARC
Before using this method, keep in mind that both your soundbar and TV must support ARC or eARC technology and your HDMI cable must be a 1.4 or higher.
Follow the steps below:
Step 1: Connect one end of your high-speed HDMI cable to the HDMI port on the back of your TV. You will then need to connect the other end to the HDMI output port on your soundbar.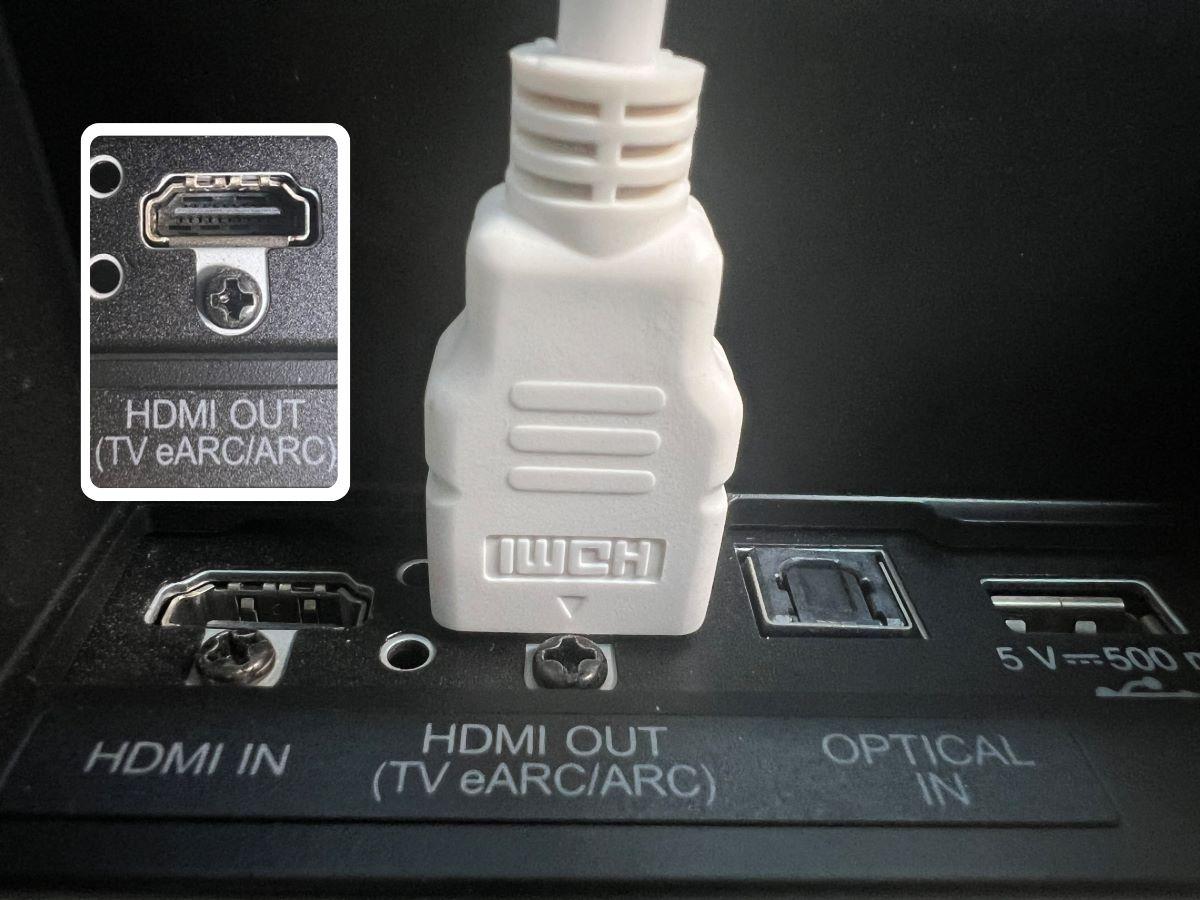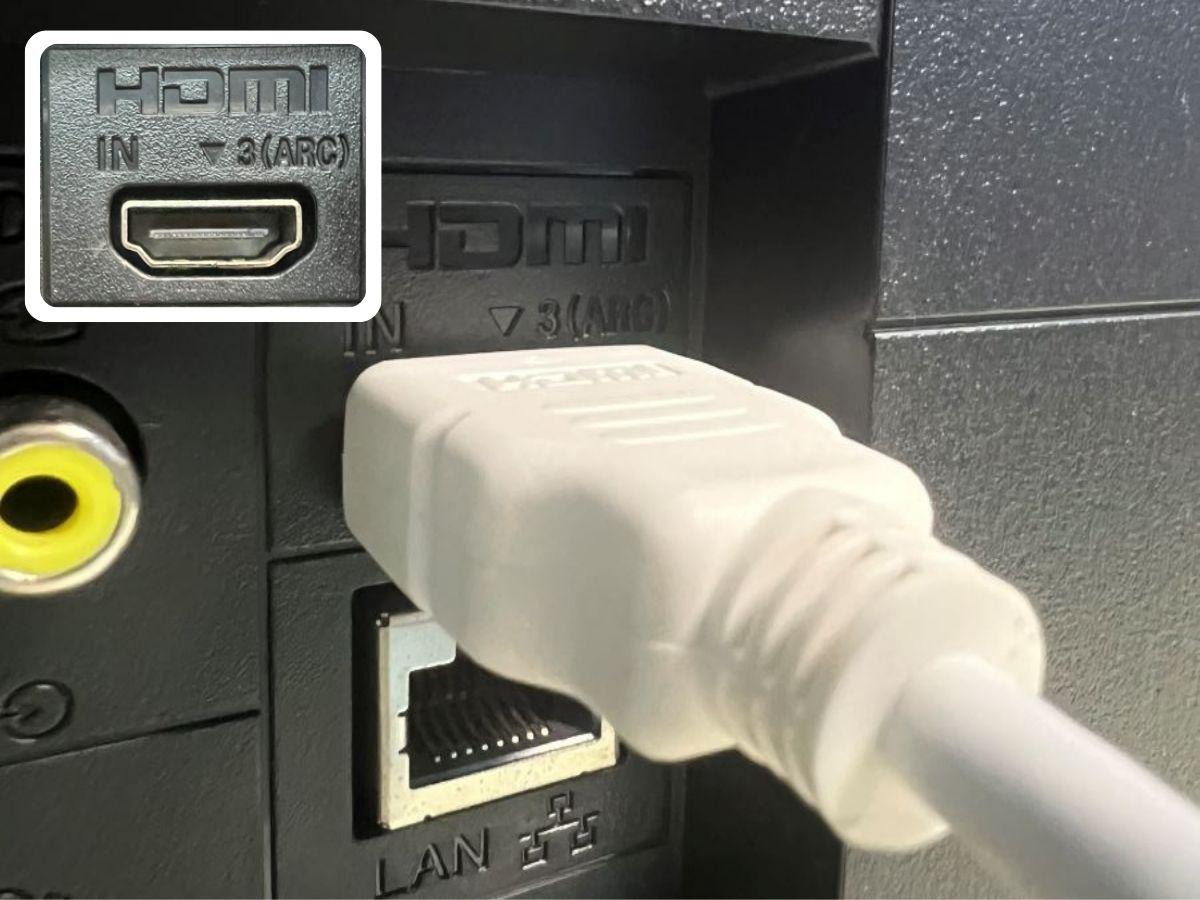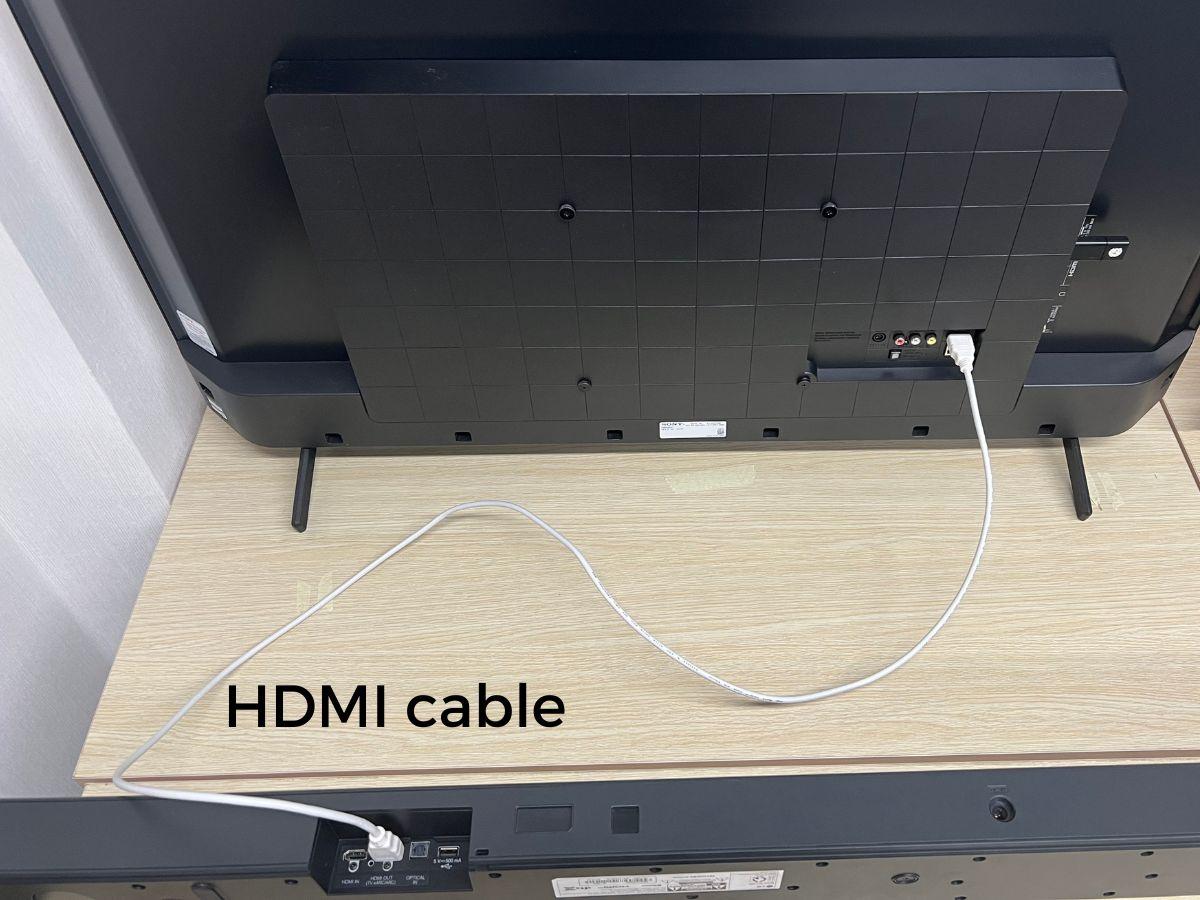 Step 2: You will now need to ensure that the TV and soundbar recognize one another. To do this you have to change the settings on both your soundbar and your TV.
On the soundbar:
Press the "F" button located on the top of the soundbar to change the output until it reads "ARC".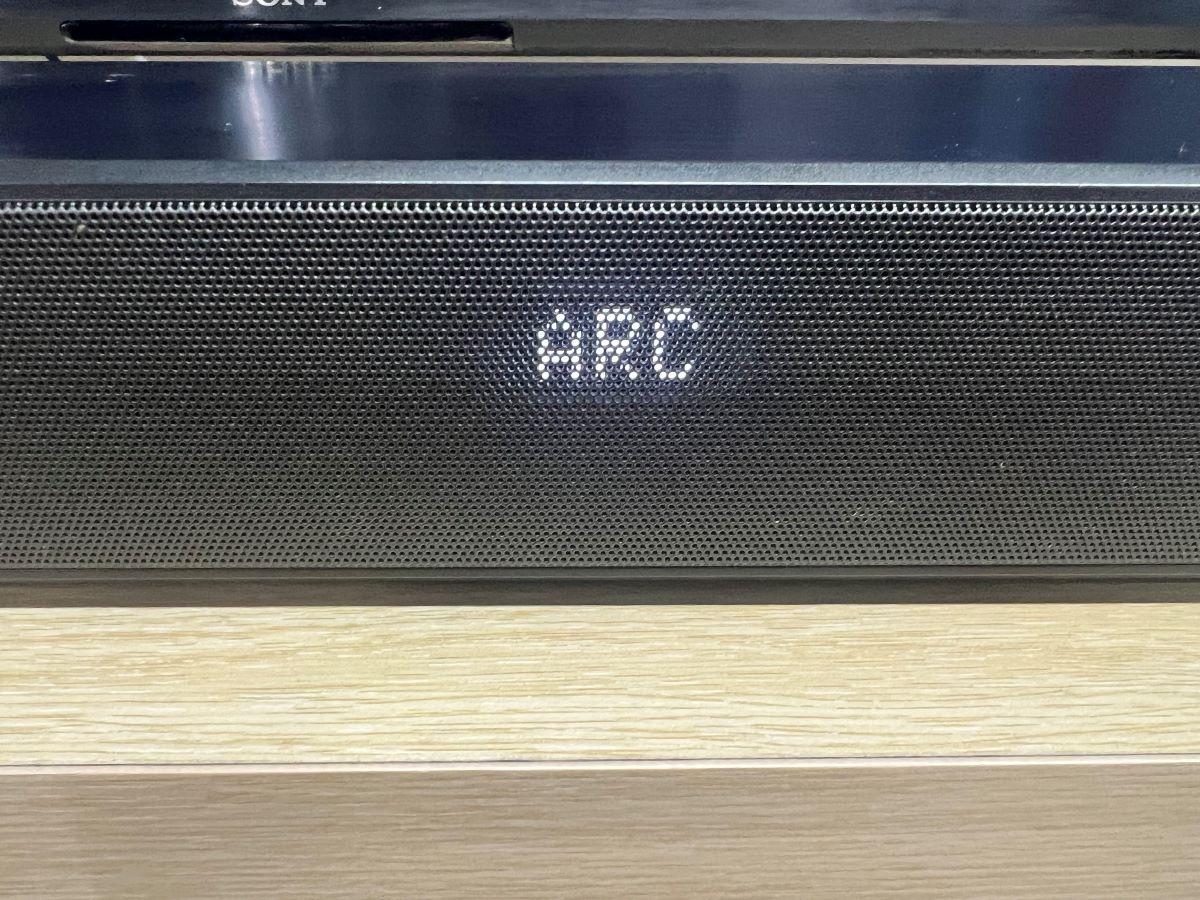 On the TV:
Head to the Settings → Display & Sound → Audio Output → Audio System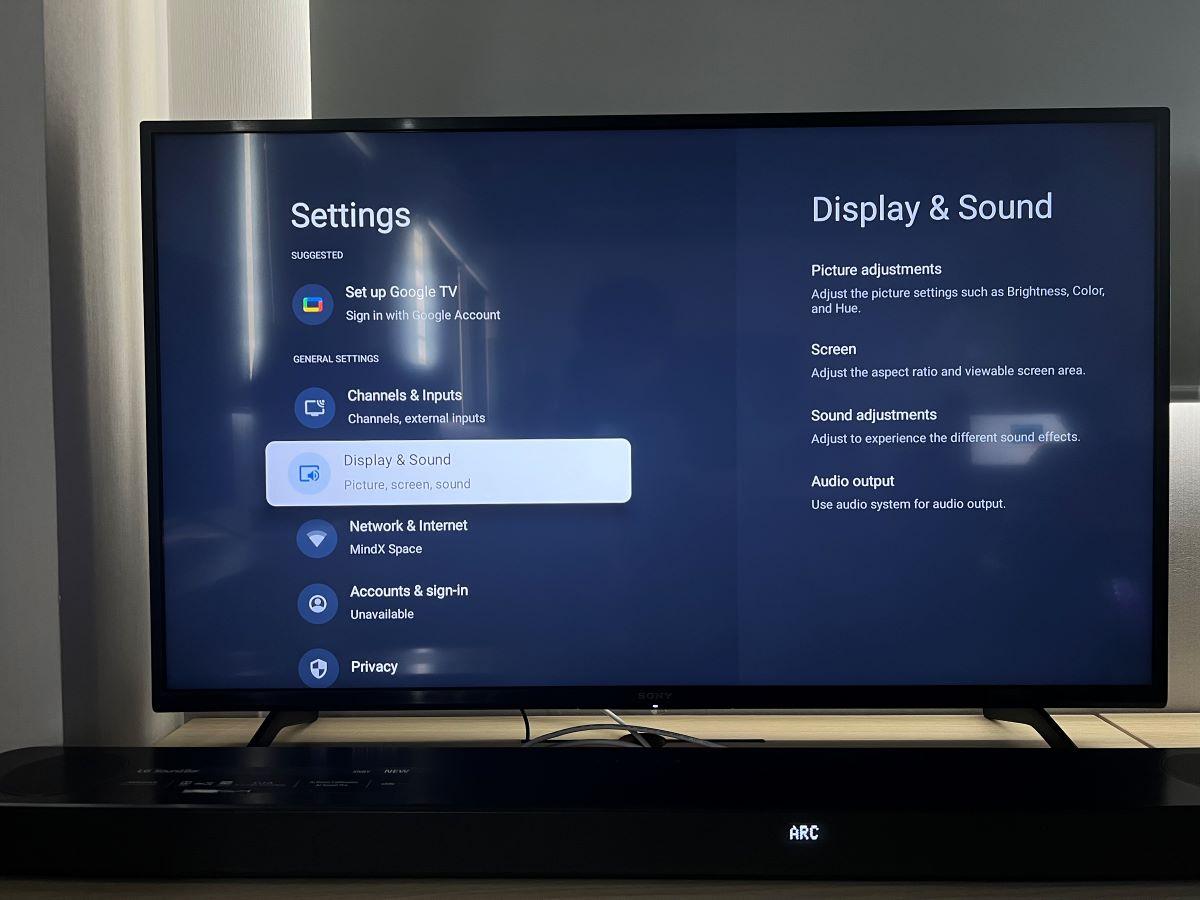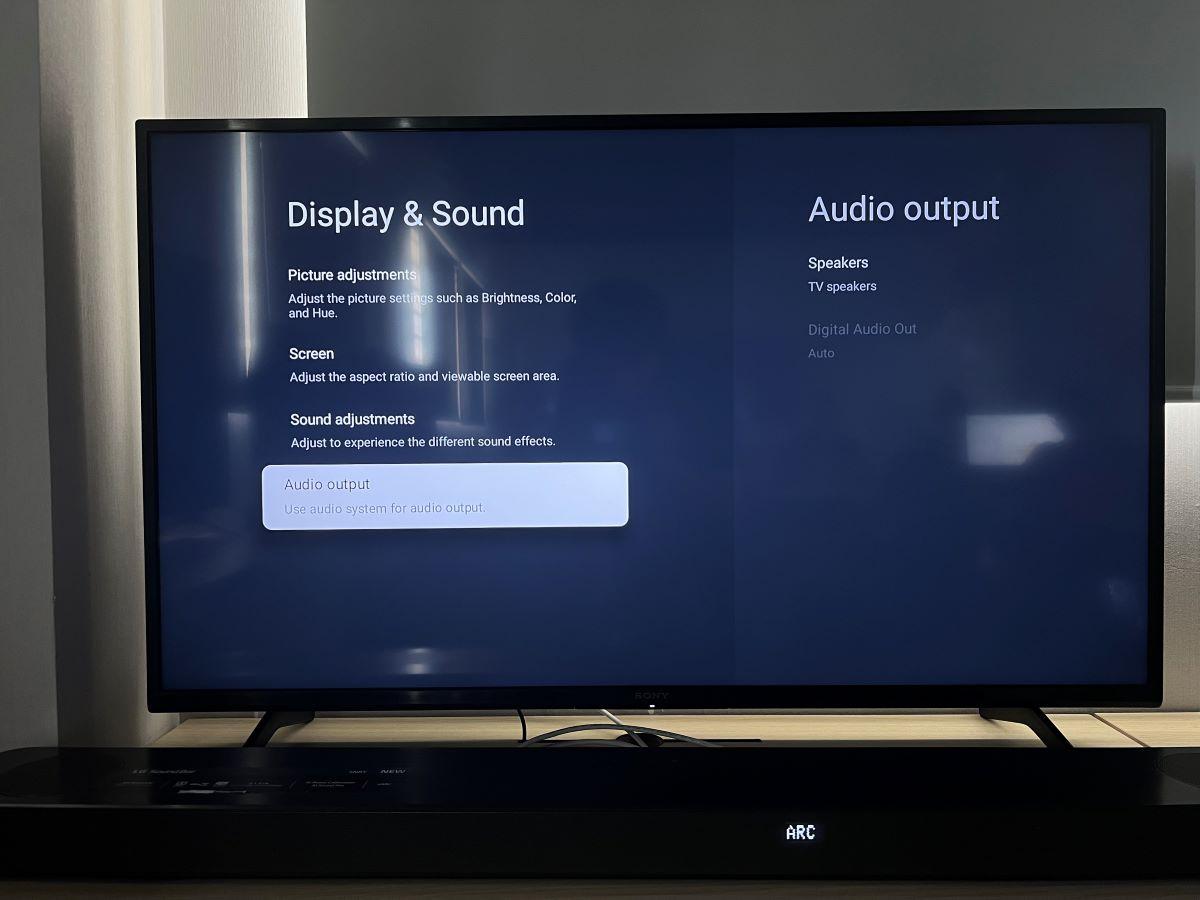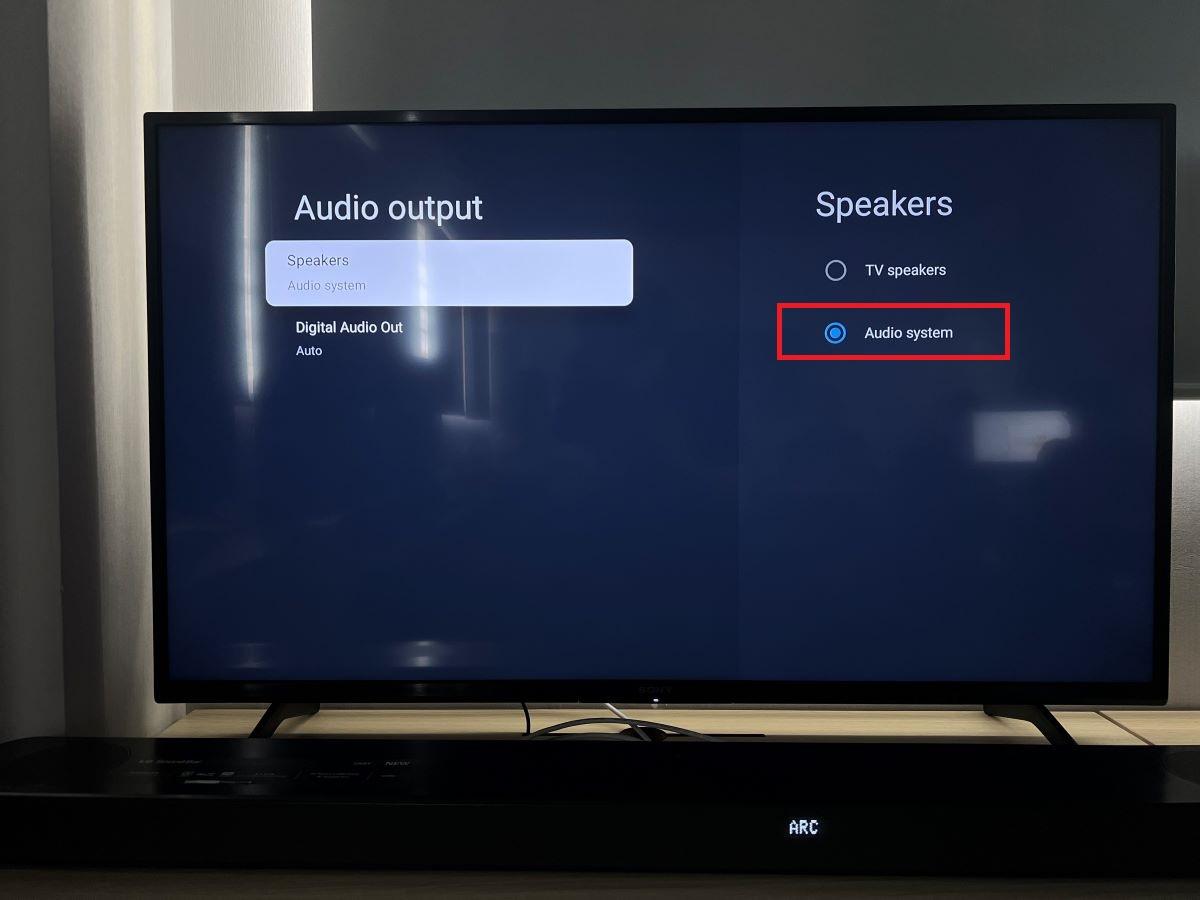 After you have completed all these steps, you should now be hooked up and ready to enjoy the Dolby Atmos sound.
2. Connecting a Soundbar to a TV Using the Passthrough Feature
If you have a TV that doesn't support ARC/eARC but still want to utilize Dolby Atmos, we have you covered.
You will need a few more things to make this setup work, namely a device that is compatible with Atmos, like an Apple TV, Fire TV, certain Roku devices, a Nvidia Shield, or Xbox Series X|S, along with a second HDMI cable.
While this might sound complicated, this method is as easy as plug-and-play. For this demonstration, we will be using an Apple TV.
Follow the steps below:
Step 1: The first HDMI cable will be used to connect the TV's HDMI port to the soundbar's HDMI output port.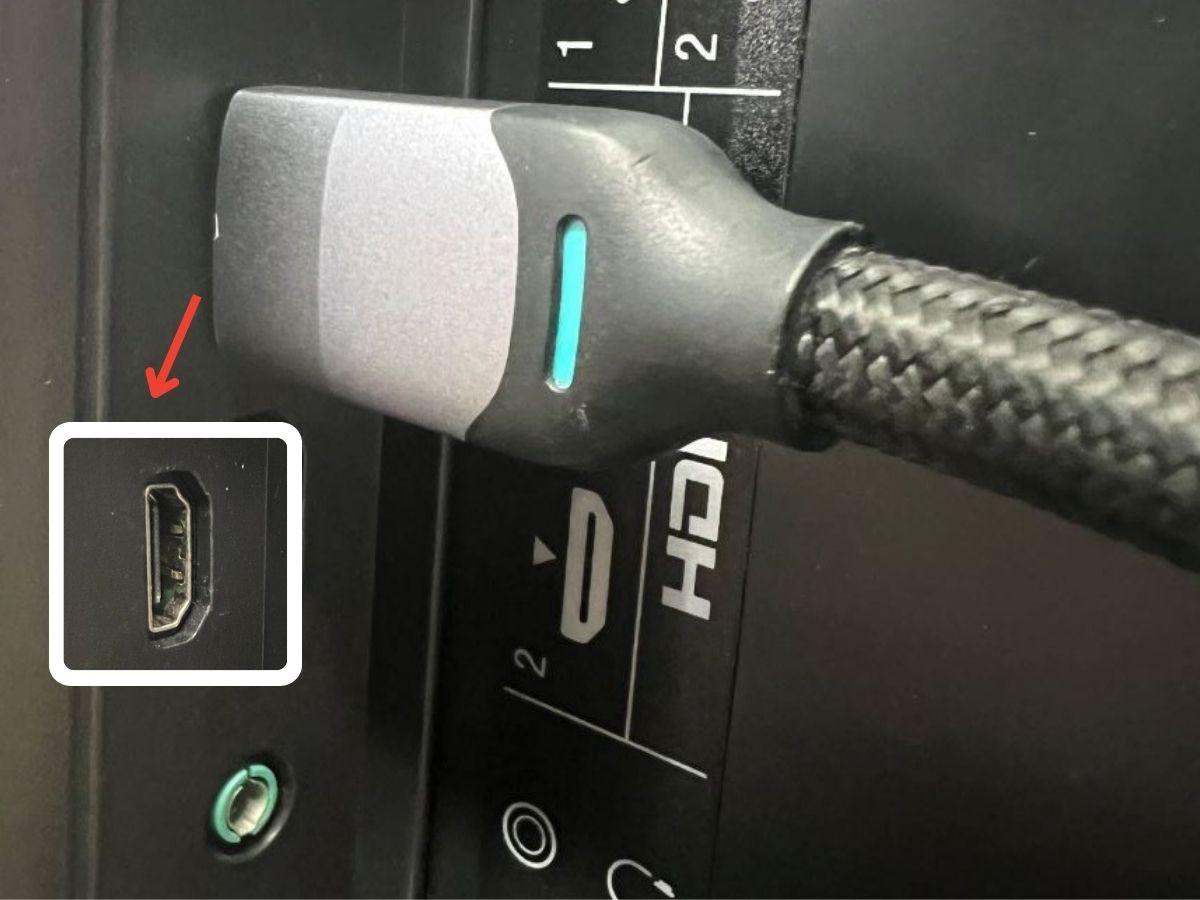 Step 2: Using the other HDMI cable, connect the input port of the soundbar directly to the Apple TV.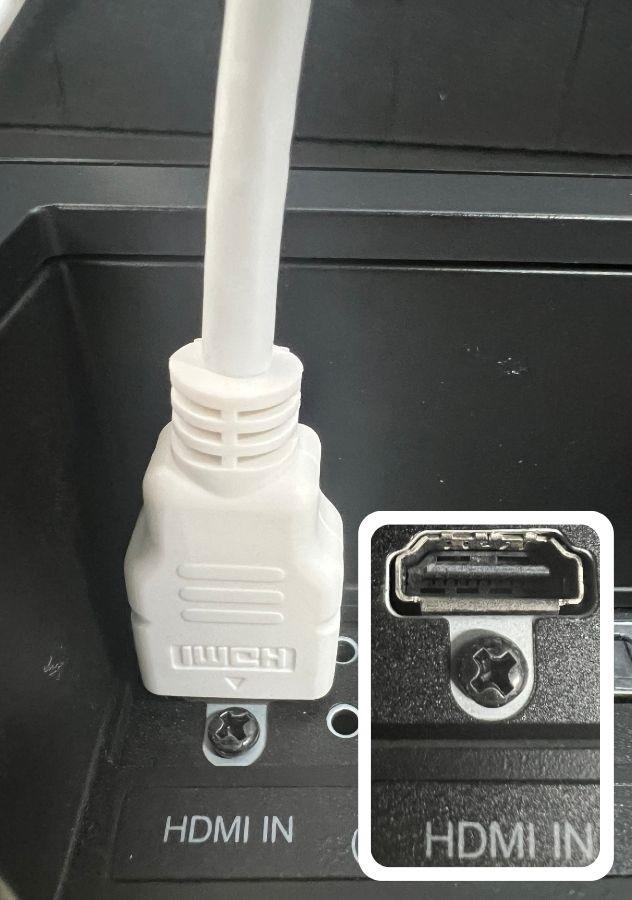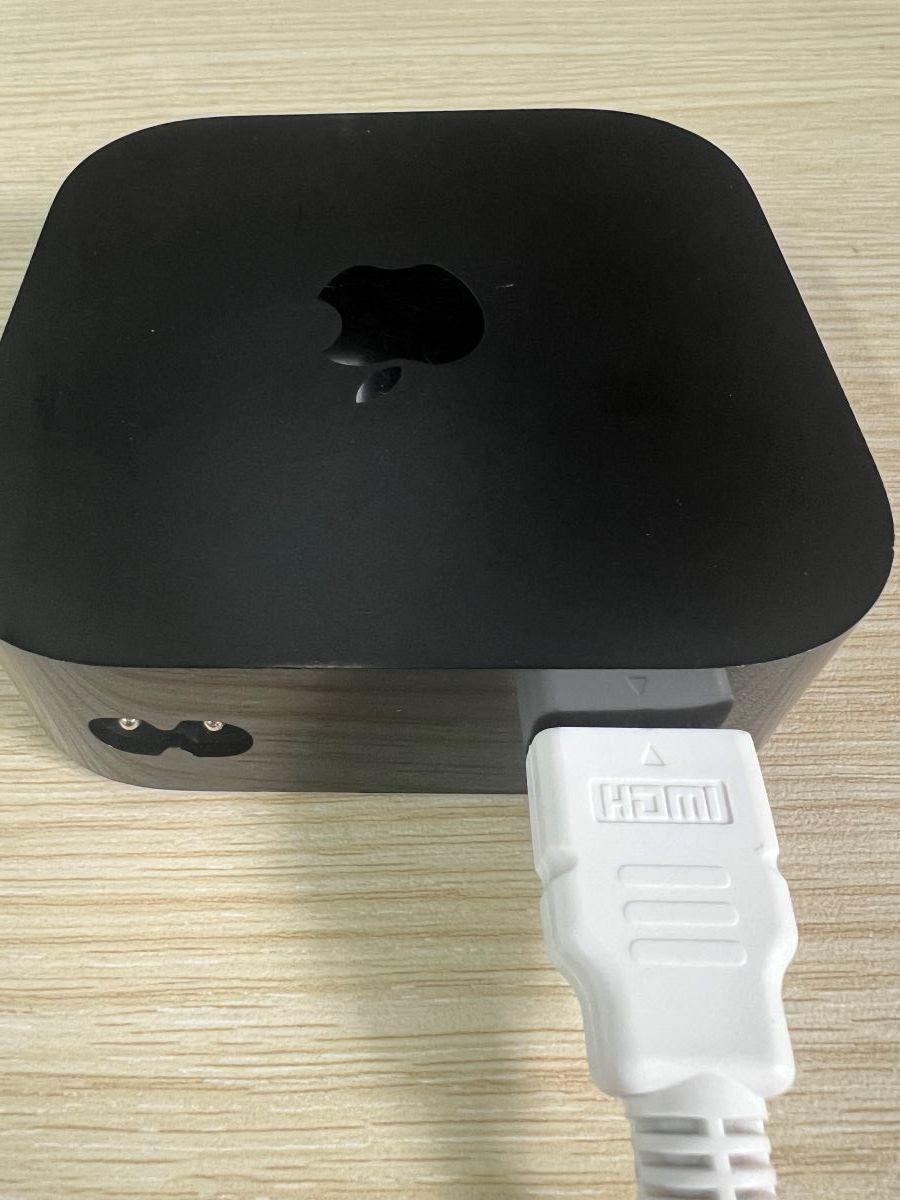 Step 3: By pressing the "F" button located on your soundbar's remote, you will be able to scroll through its output options. You will want to select "HDMI".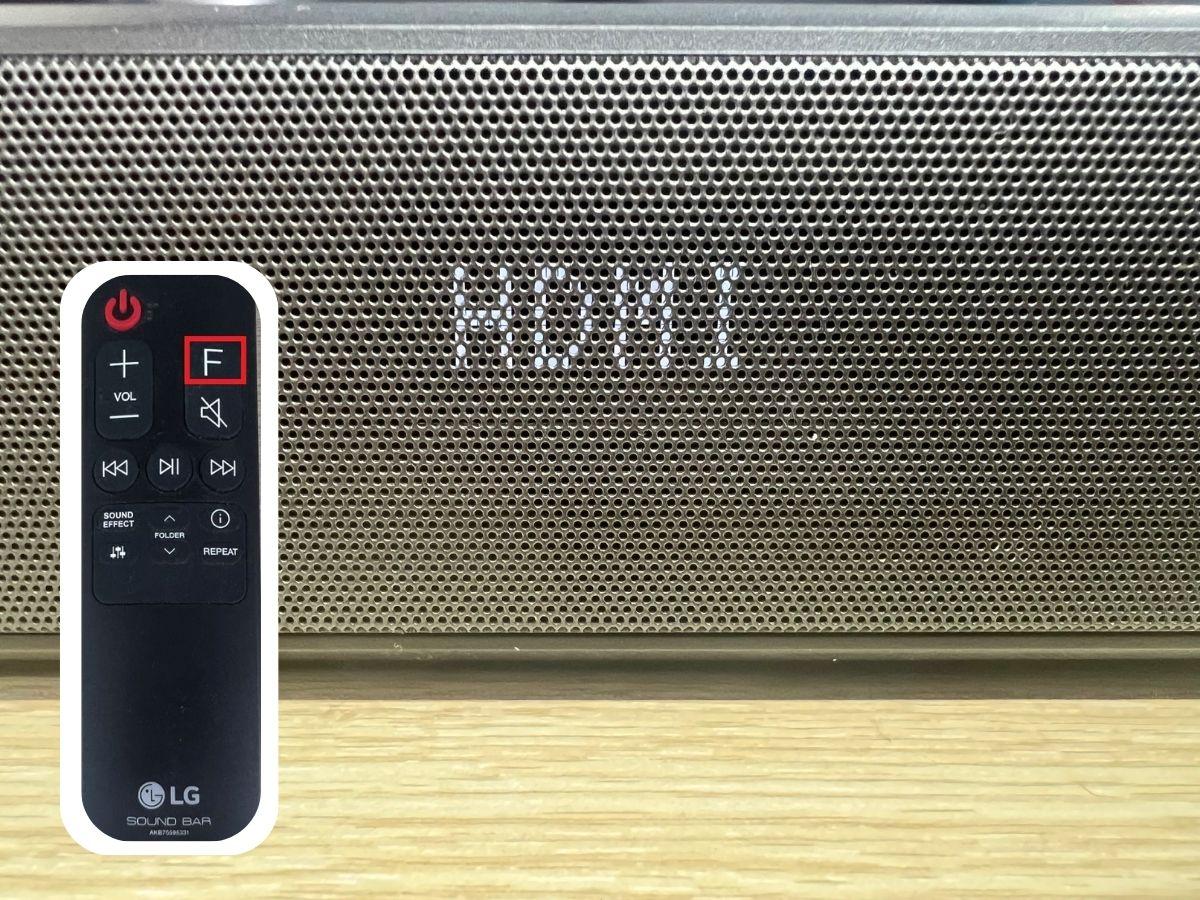 Step 4: In your TV's Settings under Audio Output, you will have to toggle the Audio system option.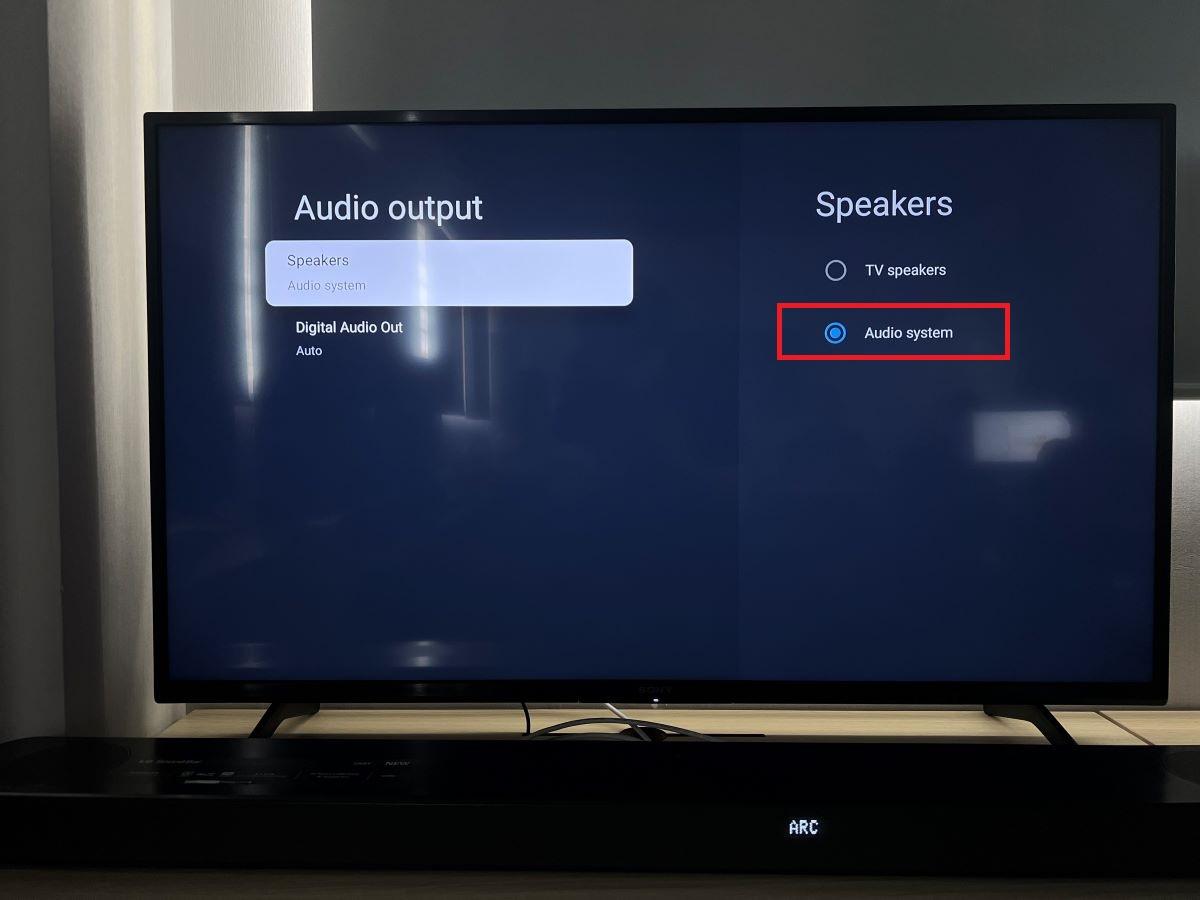 Step 5: Change your TV's input source to the Apple TV.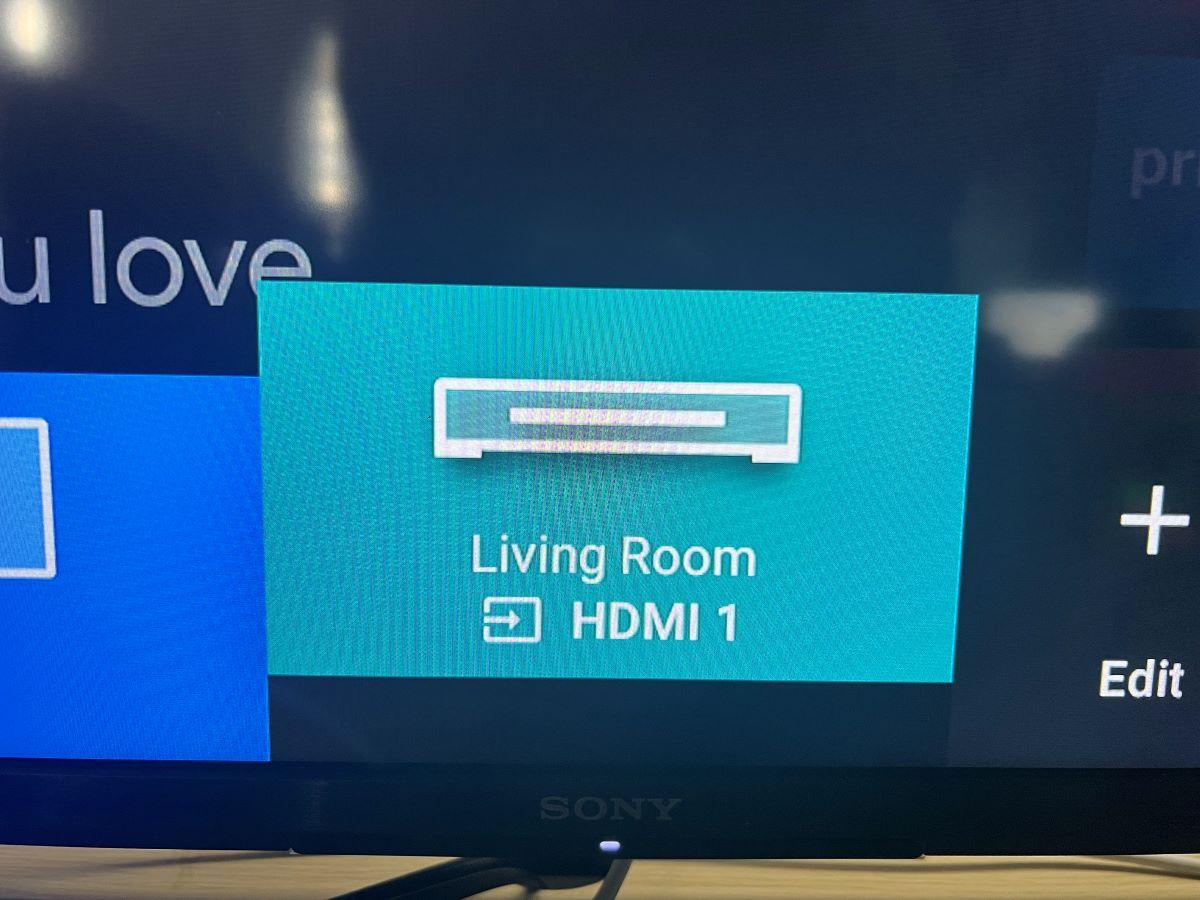 Step 6: Once you have connected to the Apple TV, navigate through Settings → Video and Audio → Audio Format → turn the Change Format feature off → then simply enable Dolby Atmos.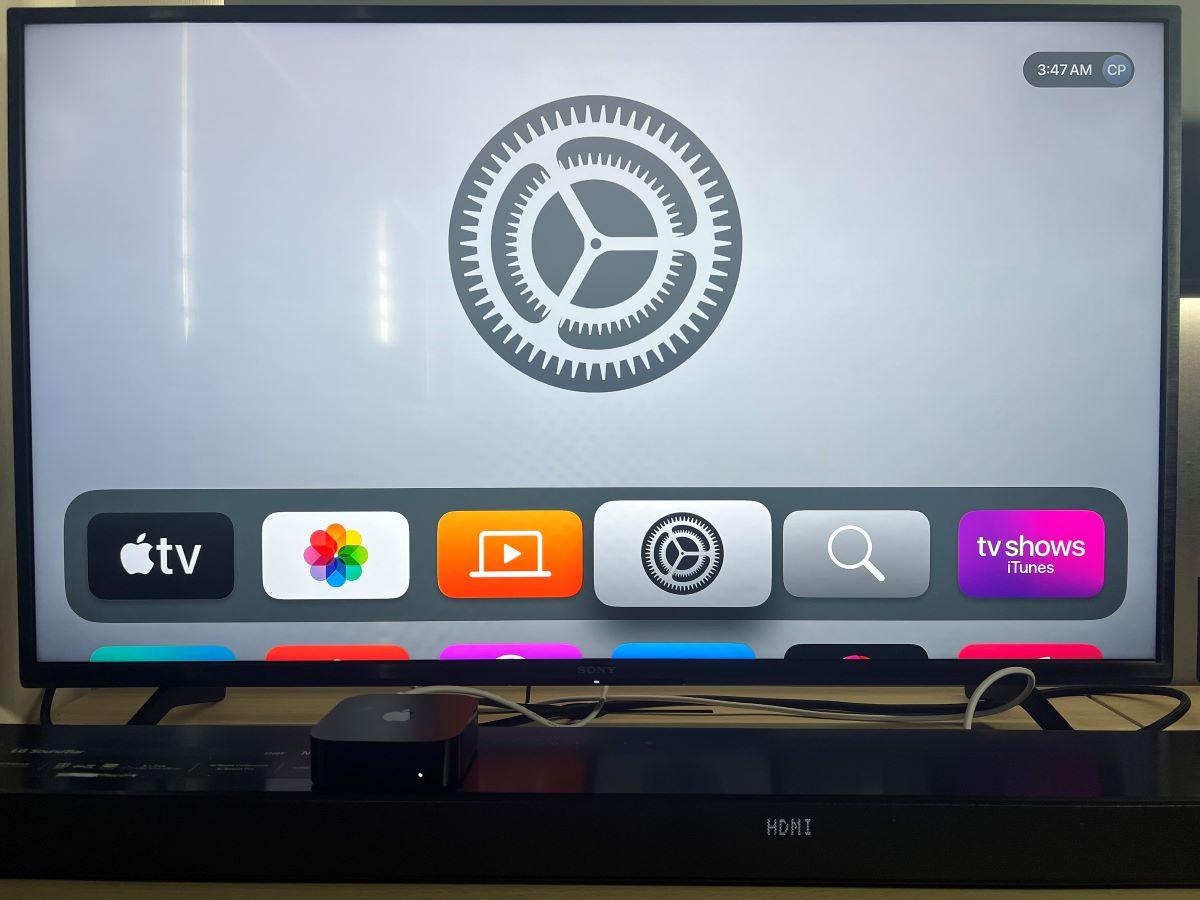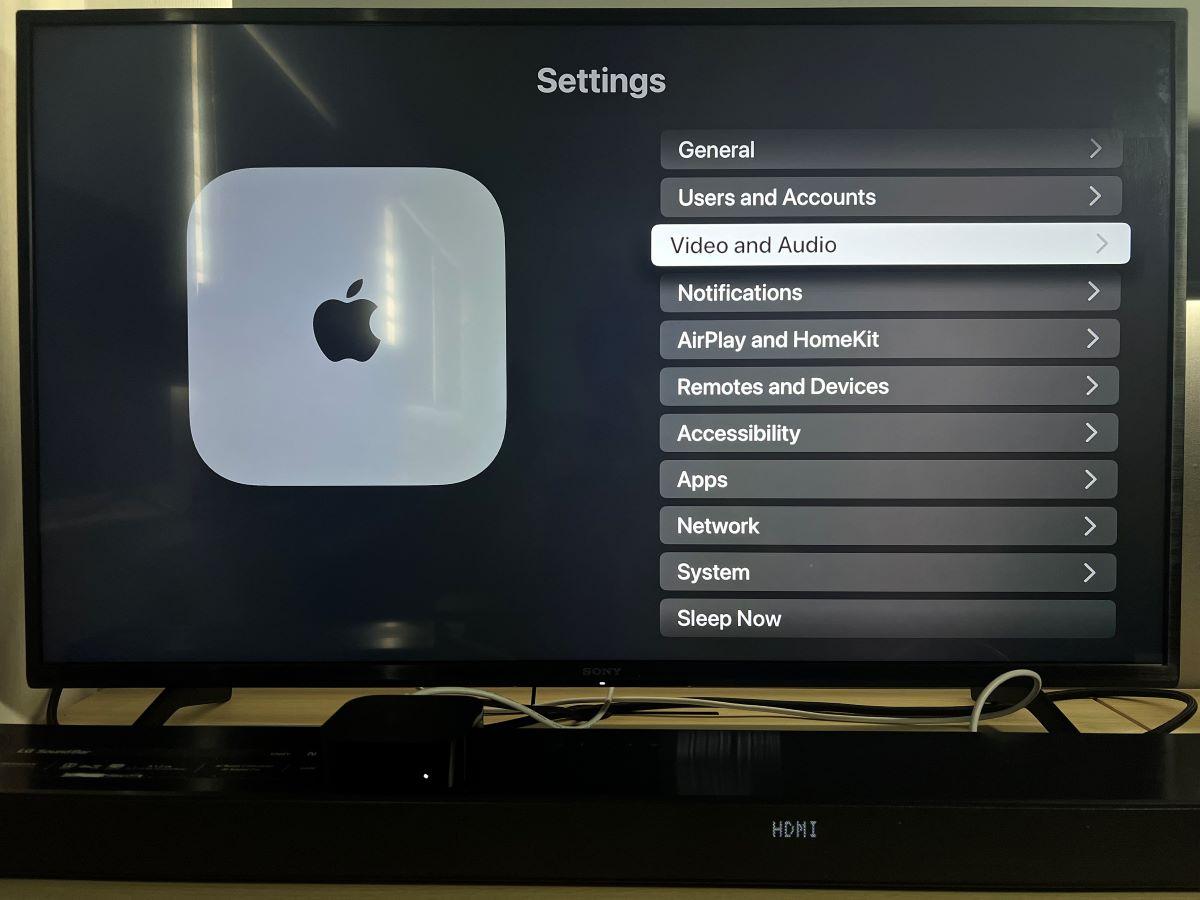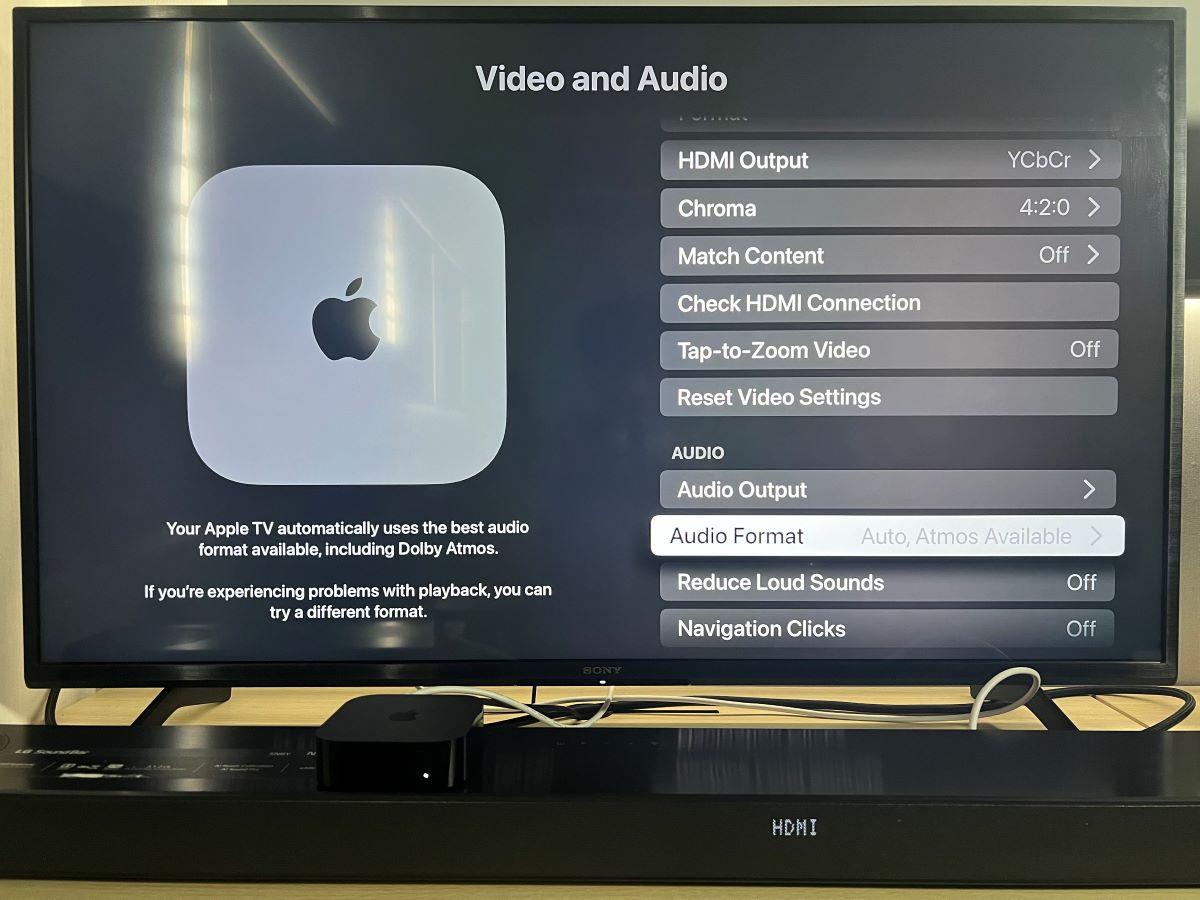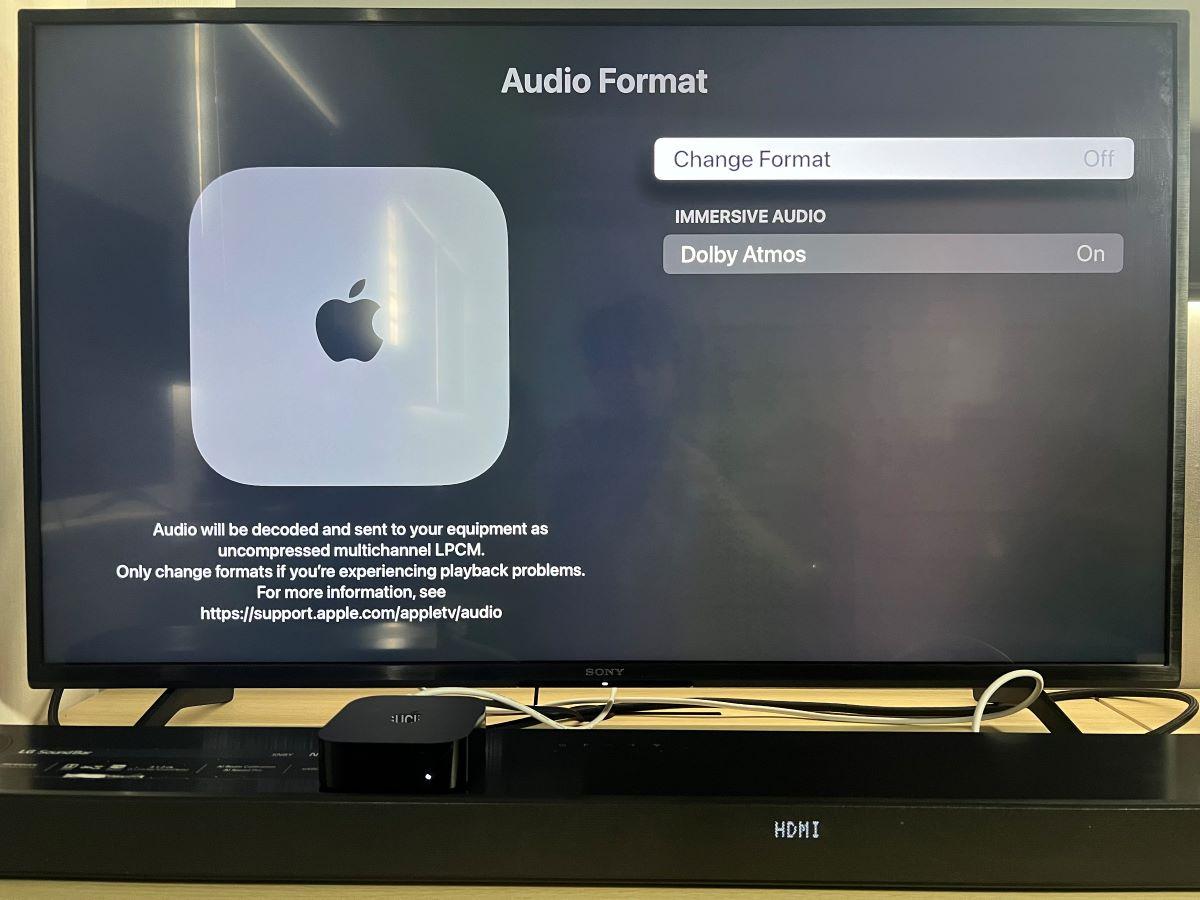 You have now successfully bypassed the fact that your TV lacks an ARC/eARC port, and you can now enjoy Dolby Atmos in all its glory.
Dolby Atmos in Gaming
Unfortunately for die hard gamers hoping to enjoy the crystal-clear surround sound of Dolby Atmos, the only console which currently supports this technology is the Xbox Series X|S.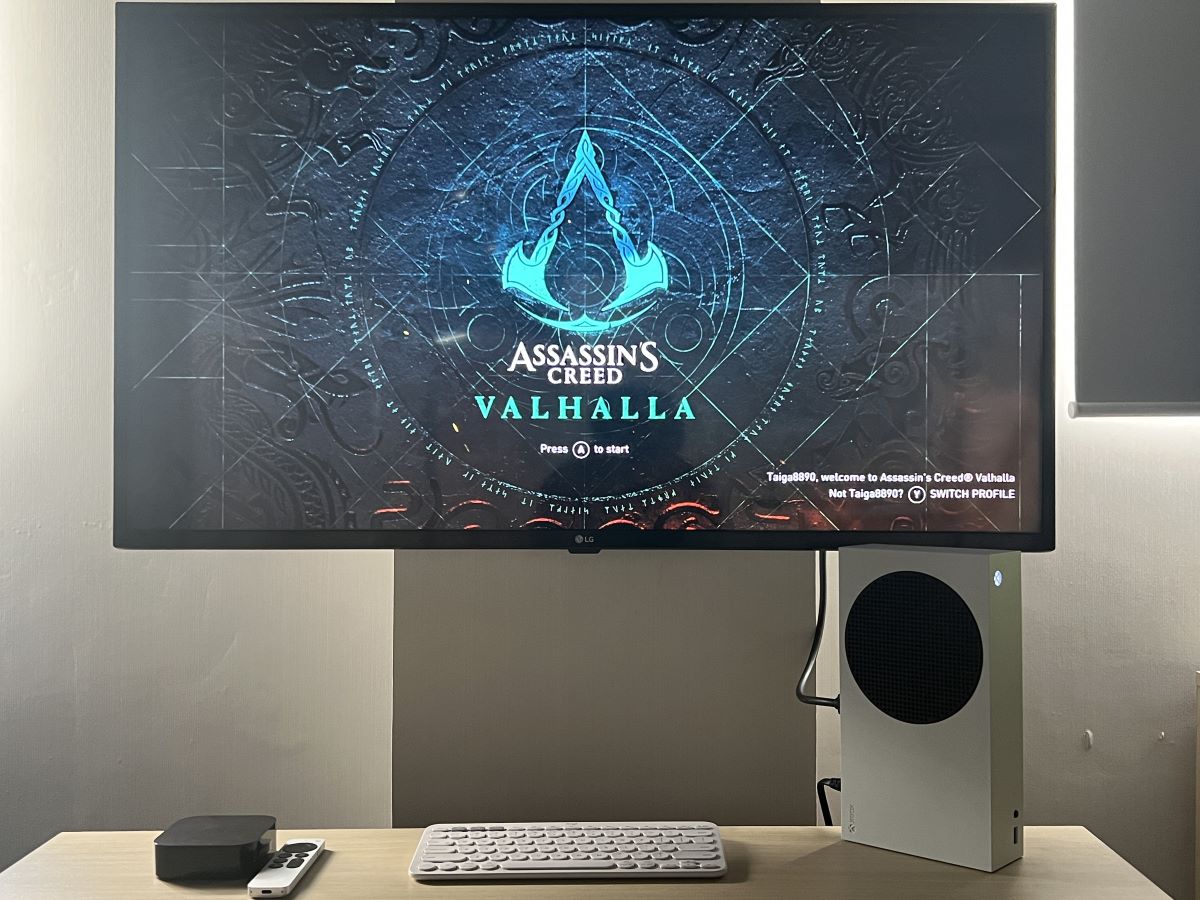 There are also a few prerequisites that your equipment must meet to be able to use Dolby Atmos.
Firstly, you will need a sound system or headset that supports Atmos, along with this you will also need to be playing a game that is compatible with the technology.
If you happen to check all these boxes, it is fairly simple to sync your Xbox to the Dolby Atmos format.
Follow the steps below:
Step 1: Head to the Settings menu on your home screen.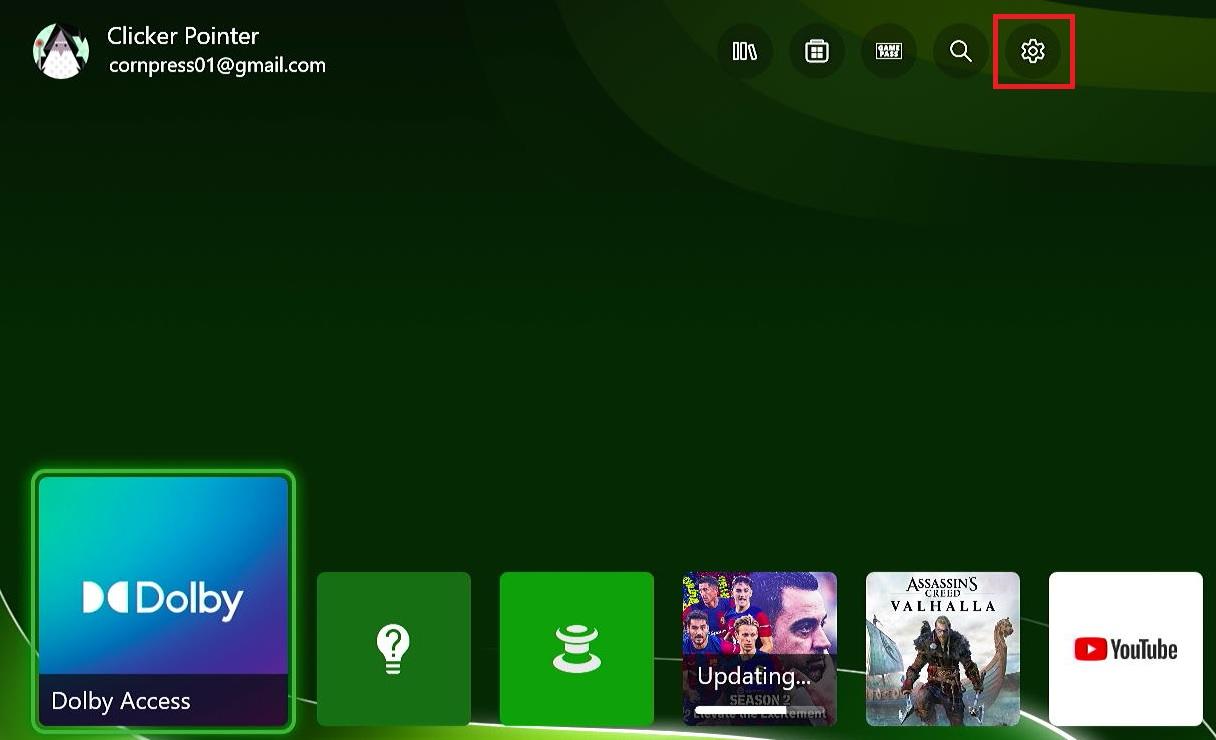 Step 2: Under the General tab, select Volume & Audio Output.
Step 3: This step, along with the settings you need to choose will change based on your sound system. If you are using speakers, adjust the speaker option to this format.
If you are gaming with a headset instead, change the Headset audio setting to Dolby Atmos for Headphones.
Something to keep in mind if you are using the Dolby Atmos for Headphones setting is that you will require the Dolby Access application.
Step 4: Unfortunately, you will have to pay for the Dolby Access application, however it is a one-time purchase which will grant you lifetime access.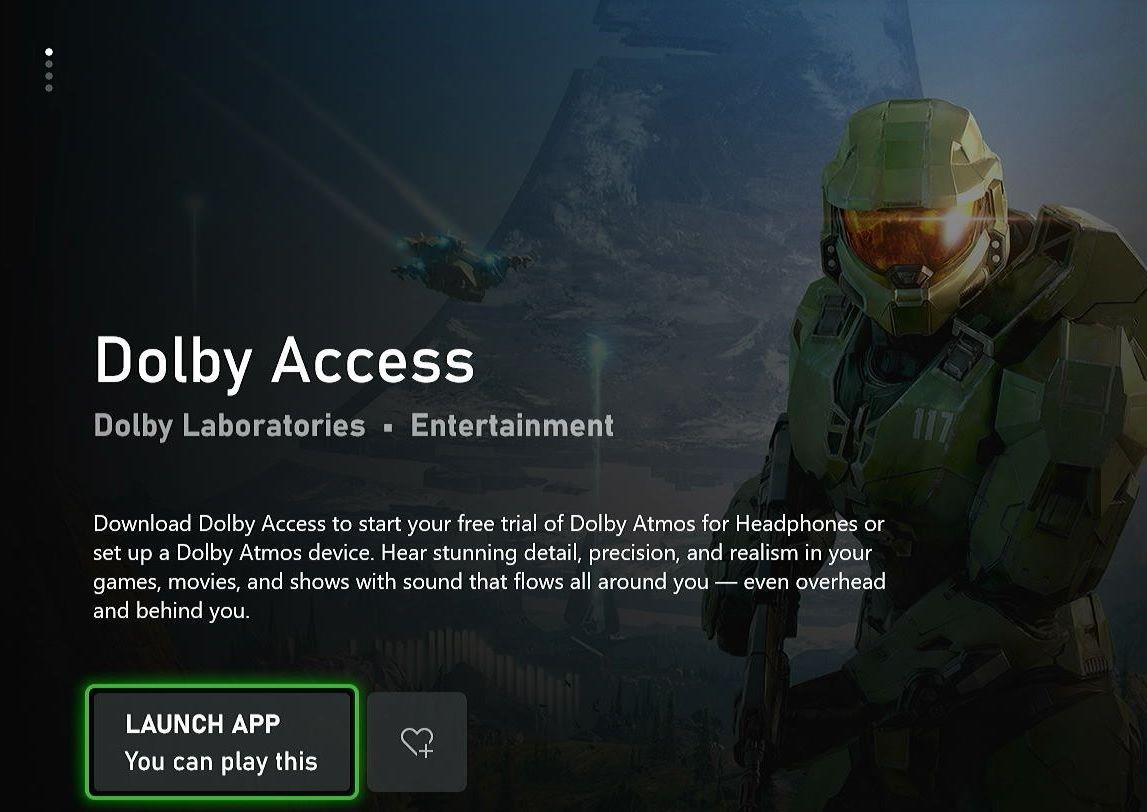 The Dolby Access app allows you to experience spatial sound while you are gaming through your headphones or your speakers, with a quick and easy setup.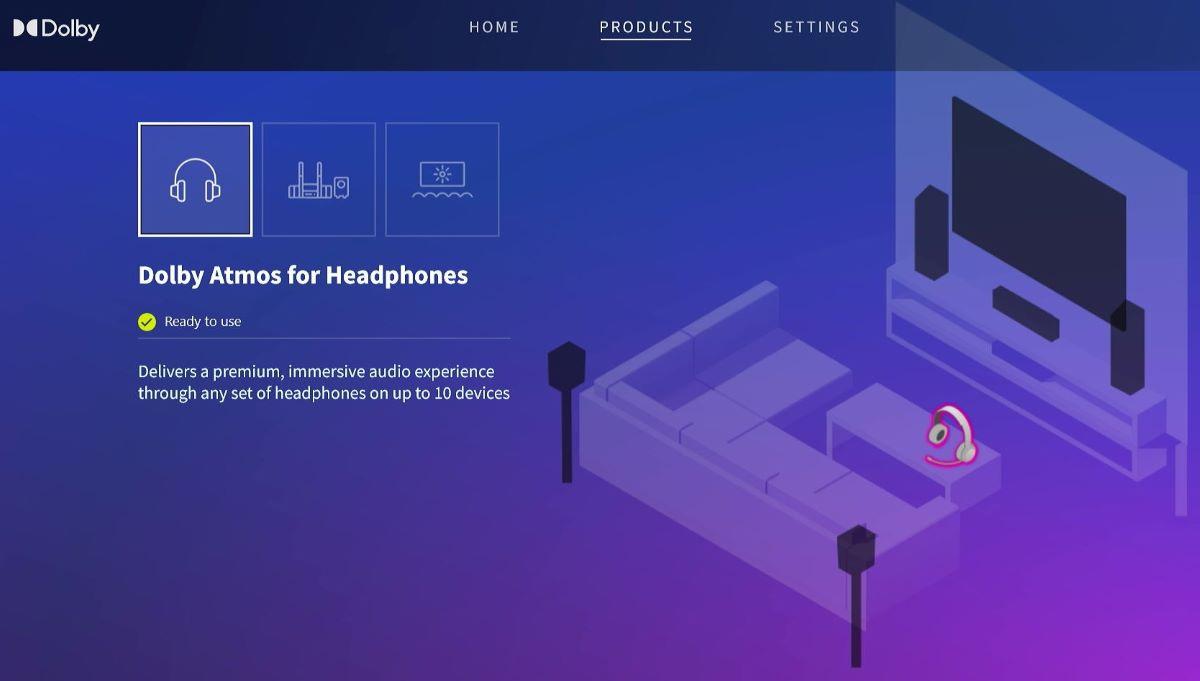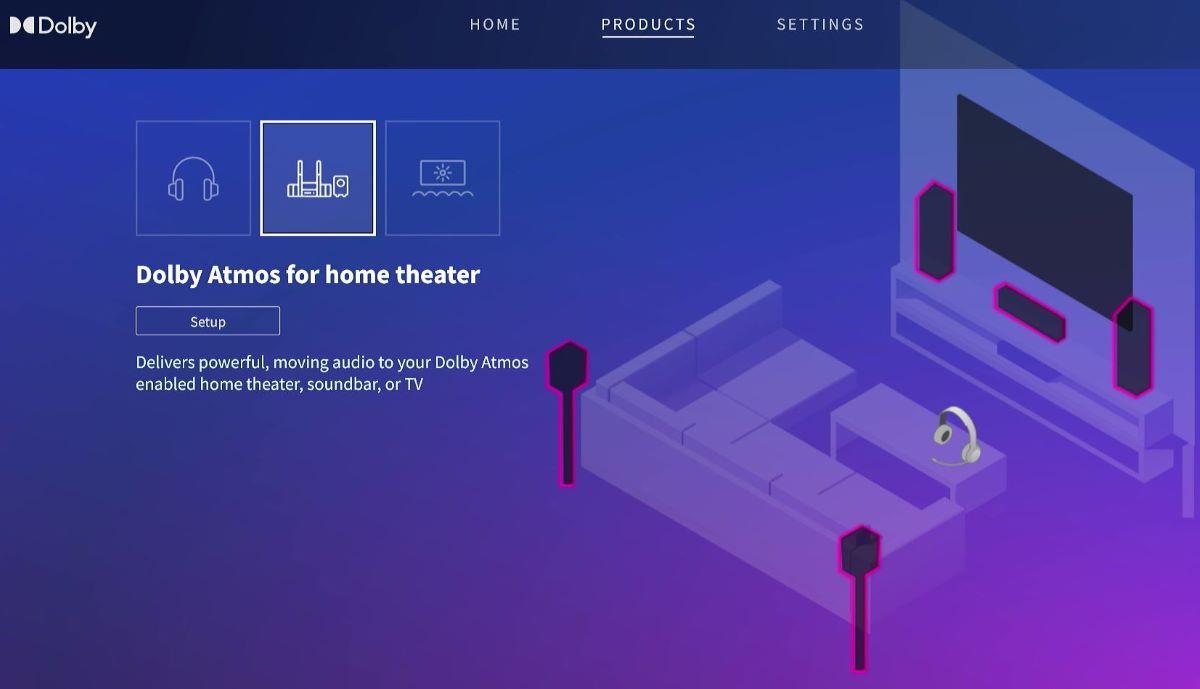 Keep in mind that you will not gain the full 3D spatial sound if the game you are playing doesn't support Dolby Atmos.
Here is a list of the Xbox games that support Atmos:
Assassin's Creed Origin
Borderland 3
Call of Duty: Black Ops Cold War
Call of Duty: Modern Warfare – Digital Standard Edition
Call of Duty: Vanguard Cross-Gen Bundle
Cyberpunk 2077
Devil May Cry 5 Special Edition
DIRT 5
Final Fantasy XV Royal Edition
For Honor
Forza Horizon 4
Forza Horizon 5
Gear 5
Gear of War 4
GTA Online
GTA V
GRID
GRID Legends
Halo Infinite
Immortal Fenyx Rising
Inertial Drift
Marvel's Guardians of the Galaxy
Metro Exodus
Need For Speed Heat
Ori and the Will of the Wisps
Projector CARS 3
Psychonaut 2
Resident Evil 2
Resident Evil 3
Resident Evil Village
Rim Racing
Rise of the Tomb Raider: 20 Year Celebration
Shadow of the Tomb Raider
Tiny Tina's Wonderlands
Tom Clancy's The Division 2
Tour de France 2021
Werewolf: The Apocalypse – Earthblood
WRC 10
This list has been sourced from the official Xbox website.
Does HDMI ARC Support Dolby Atmos?
If a HDMI cable has the ARC technology then it can indeed transmit Dolby Atmos audio, to do this it encapsulates it in a Dolby Digital Plus signal, which is a compressed format.
The newer eARC carries a higher bandwidth which allows it to carry lossless audio formats like Dolby TrueHD, which can also carry Atmos metadata.
Jon Huber is an editor and technical writer who has been a freelancer since 2020. Since the beginning of his writing career, he has consistently written online articles in the tech, sports, and recreation genres. Recently, he has concentrated on scriptwriting for cartoons and puppet shows.