For almost two decades, the trusty HDMI cable has been a reliable option and a mainstay solution for TVs, computer monitors, projectors, and all sorts of AV equipment.
There's an apparent reason why: it has stood the test of time, it's a robust piece of technology, and it has managed to reinvent itself with each new iteration, becoming the go-to connector for many.
That being said, the numerous iterations of HDMI can make looking for one a bit confusing. Couple that with new technology with specific hardware and software requirements, and it can be a mess, especially for anyone looking to upgrade their system.
So if you're looking for a high-end audio setup for more immersion, what type of HDMI cable do you need for Dolby Atmos?
You can use any HDMI cable to enable Dolby Atmos audio, as the audio data that it uses (encoded or not) can pass through a standard HDMI. This is the same for any HDMI ARC device, as standard HDMI cables can cope with its requirements. However, if you're using high-end equipment such as TVs or soundbars that handle HDMI eARC, then we recommend going for HDMI 2.1 cables.
You may keep reading to get a better understanding of HDMI cable types, Dolby Atmos audio, and HDMI ARC, as well as anything in-between.
What's the Use of HDMI Cables?
If you have a TV, gaming monitor, or any other form of AV equipment, then there's a pretty big chance that you've already used HDMI before.
HDMI is also one of the most reliable ways to deliver high-definition images and multi-channel sound via an uncompressed digital signal.
However, it wasn't always like this.
The original HDMI version was released in 2002 and was manufactured by several companies like Toshiba, Sony, and Panasonic. Called HDMI 1.0, it supported a 1920 x 1080 resolution better than the VGA interface it was replacing.
However, it wouldn't be until HDMI 1.3, and the switch to digital signals come 2006 before HDMI would fully take off and become the standard.
Since then, it has continuously evolved with each new version, the latest of which is HDMI 2.1. Increasing the bandwidth capacity up to 48 Gbps, HDMI 2.1 added support for 4K/120p, 8K, Dynamic HDR, and even high-end surround sound via ARC.
Jump to 2021, and HDMI is used in more consumer technology than ever before, making it an indispensable item at any modern home.
What's Dolby Atmos?
For many people, having crisp visuals in high-resolution isn't enough; the audio has to compete to provide a more immersive experience.
This is where Dolby Atmos comes into the picture.
As one of the most important and impressive leaps in audio technology, Dolby Atmos expands upon the existing 5.1 and 7.1 surround sound setups to provide a more expansive sound stage.
Previously, immersive audio was left in the hands of six- or seven-channel speaker arrangements in homes and theaters. With Dolby Atmos, however, the developers intended on creating an audio "atmosphere" that places the viewers right in the middle of the space.
With Atmos, sounds are recreated as "objects" that have more freedom in their movement. Think of each sound-byte as a floating orb that can be limited to just horizontal or vertical movement.
Because of this, Dolby Atmos can recreate sounds like a helicopter flying overhead, a bullet zipping by your ear, or a live band playing right in front of you. All of this is made possible by audio engineers who studied psychoacoustics and how modern soundbars can translate that.
What Type of HDMI Cable is Needed for Dolby Atmos?
So if Dolby Atmos can recreate real-life audio experiences, surely that data needs a high-end cable to work? Well, the answer is no, as any standard HDMI is more than capable of transmitting that.
This is because Dolby Atmos can be embedded right into the software or hardware by the manufacturer, which means that it doesn't need any specific hardware to use, and HDMI 1.4 and onwards will work just fine.
So whether you're streaming media from a computer, a Blu-Ray player, or even a streaming box, then an HDMI 1.4 cable and onwards is more than capable.
However, if you're using newer equipment that handles HDMI eARC, you will need HDMI 2.1, which is the latest version of HDMI. HDMI 2.1 also works best for streaming at 4K resolution.
But what's HDMI eARC in the first place?
What's HDMI eARC? Does it Support Dolby Atmos?
HDMI ARC (Audio Return Channel) lets you send audio from your TV to a compatible audio output device, like a soundbar. It also supports Dolby Atmos.
Additionally, any HDMI cable should be compatible with HDMI ARC, so there's no need for a new one. This includes HDMI 1.4, HDMI 2.0, and of course, HDMI 2.1.
But while HDMI ARC supports Dolby Atmos, you need to have both of your devices HDMI ARC enabled to allow pass through. This means that both your TV and audio output device should be HDMI ARC enabled.
HDMI 1.4 and onwards should be able to run HDMI ARC enabled devices just fine.
However, if you're using newer equipment that uses HDMI eARC and want to take advantage of Dolby Digital Plus, you would need at least HDMI 2.1 . Older ones will struggle.
Essentially the more advanced version of ARC, eARC (or Enhanced Audio Return Channel), boosts speed and bandwidth. This lets it support up to 32 channels of audio, as well as uncompressed data streams of up to 24bit/192Khz.
Additionally, streaming at higher resolutions like 4K needs at least an HDMI 2.1 cable, while regular streaming at 1080p should work with the regular HDMI cable that your TV came with.
If you're in the market for an eARC-enabled soundbar, then we recommend the Klipsch Cinema 400 . For the price, the Cinema 400 delivers tons of sound with great dynamics, all while its unassuming design lets it blend into the background of your entertainment system.
Another fantastic option is the Sennheiser Ambeo Soundbar , which is one of the best in terms of 3D audio. It even uses Bluetooth 4.2 for connectivity and produces a rich and detailed sound that is very convincing.
Final Thoughts
Getting a genuine Dolby Atmos experience in your home can be a bit tricky to do, especially if you're new to this setup.
Luckily, your trusty HDMI cable will work just as fine, and for us, that's one step closer to achieving that immersive theater-like audio right in the living room.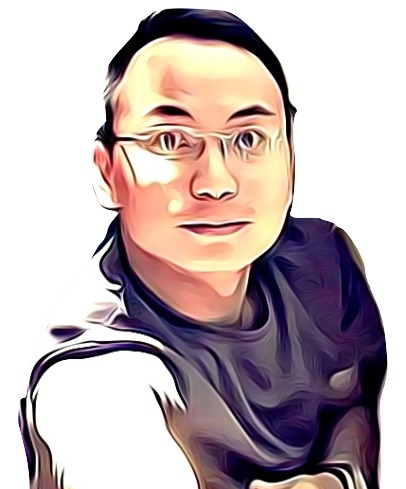 Vance is a dad, former software engineer, and tech lover. Knowing how a computer works becomes handy when he builds Pointer Clicker. His quest is to make tech more accessible for non-techie users. When not working with his team, you can find him caring for his son and gaming.