Having a projector at home offers many advantages for entertainment. Not only are they versatile, but they also provide an excellent cinematic experience without you having to go to a movie theater.
If you don't have a big TV, a home projector gives you the benefit of watching on an infinitely customizable screen with huge images. The human eyes feel more comfortable when looking at projected images as reflected light causes much less strain than emitted light, which televisions use.
The only major drawback with projectors, though, is the limited lamp life. While televisions work for many years, lamps on projectors need to be replaced more often.
In this article, we will walk you through everything you need to know about replacing your Optoma projector bulb.
Can You Replace the Bulb in Your Optoma Projector?
Yes, you can do so without bringing it to a repair shop. All you need are a genuine Optoma lamp, a Phillips screwdriver, and a pair of gloves.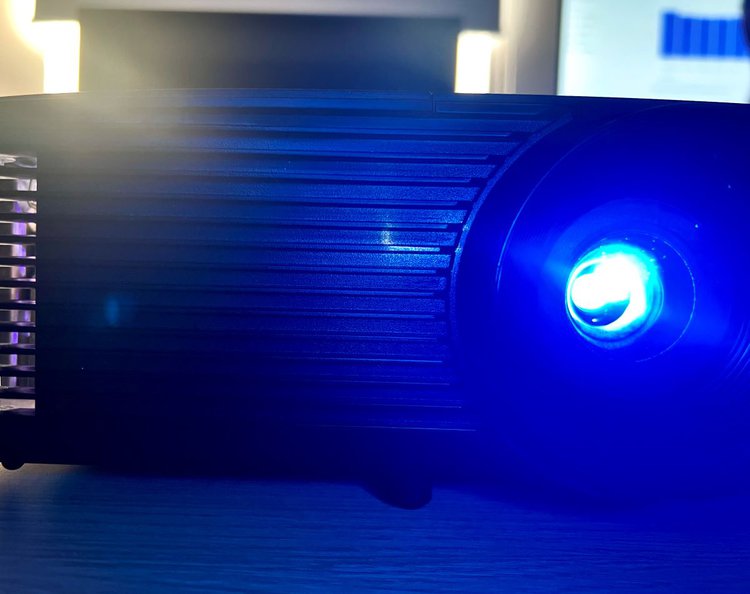 You can also wear protective eye gear if you prefer.
Replacing the light bulb on an Optoma projector is easier than you may think. It takes about 5 to 10 minutes, and you won't need help from any specialist or technician.
How Do I Know When To Replace an Optoma Projector Bulb?
Most projector lamps have lifespans that range from 1,500 to 2,000 hours in normal mode or 3,000 to 5,000 hours in ECO mode. During this time, your projector will require bulb replacement.
If you notice your projector making a loud popping sound and then suddenly turning off, the lamp may be dead. In that case, you will need to replace it before you can try to turn the unit on again.
When a projector lamp reaches the end of its life, you will see a warning message that says, "Lamp life exceeded." Change the lamp immediately as using it beyond its recommended hours may result in it exploding while inside the projector.
If the lamp explodes, it may damage the projector with broken shards in the blowers, fans, and optics.
Other indicators that the lamp has reached or may be reaching the end of its useful life are the following:
The lamp light is amber. The indicator light is not a guarantee that you need a new bulb right away, but it might be best to consider purchasing a backup.
The projection image has poor color quality. If the colors look like mud, chances are, the bulb is no longer strong enough to display accurate colors.
The projection image has deteriorated. When the projection image is dull and dim, it may be an indication that the bulb is dying.
Sometimes, when something is wrong with the lamp, the projection image also flickers.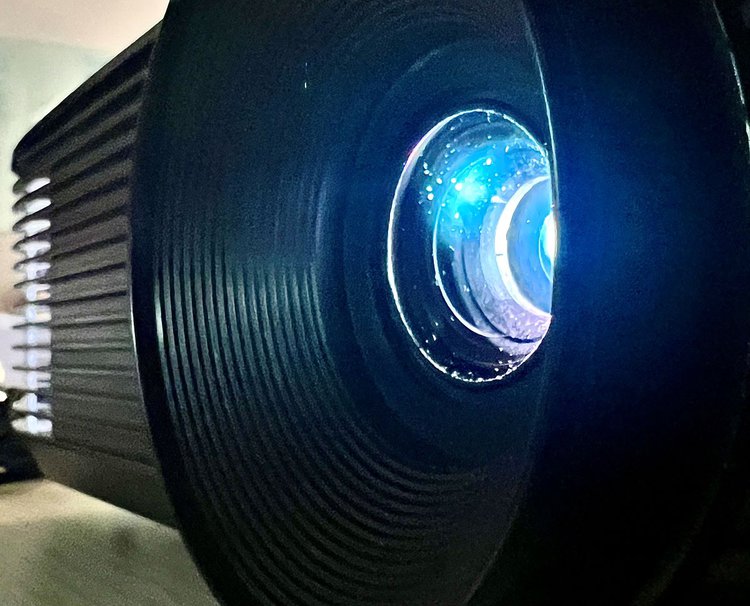 Many light bulbs, however, go out before they even reach their limits. Often, it is due to the high-pressure mercury and xenon in projector lamps that cause the bulbs to dim.
Once you notice that the lamplight on your projector has reduced to about half of its luminescence, you should replace the bulb.
You can also keep track of how many useful hours your lamp has left. Your projector's user manual may have specific steps for this.
How To Replace an Optoma Projector Bulb
Note: If you encounter any difficulties while attempting to replace the bulb on your own or if you feel unsure about the process, it is advisable to seek the assistance of a qualified technician to perform the task for you.
Below are the steps on how to replace an Optoma projector bulb:
First, switch the unit off by pressing the Power/Standby button.
Wait at least 30 minutes to let the projector cool down. Some Optoma projector models, such as the HD141X, run at high temperatures, so you can burn your fingers if you don't allow the unit to cool down.
Disconnect the power cord.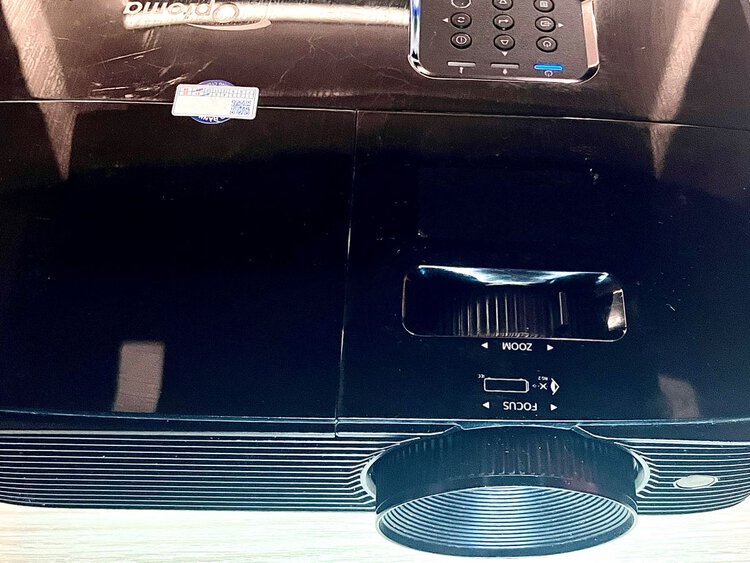 1. Open the Projector's Rear Panel
Flip your projector to access the rear panel.
Using a Phillips #1 screwdriver, loosen the two screws securing the panel.
Lift the panel cover, and remove it from the device.
With the screwdriver, loosen the two screws securing the black casing. Note that the screws do not come out all the way.
Lift the casing off of the device.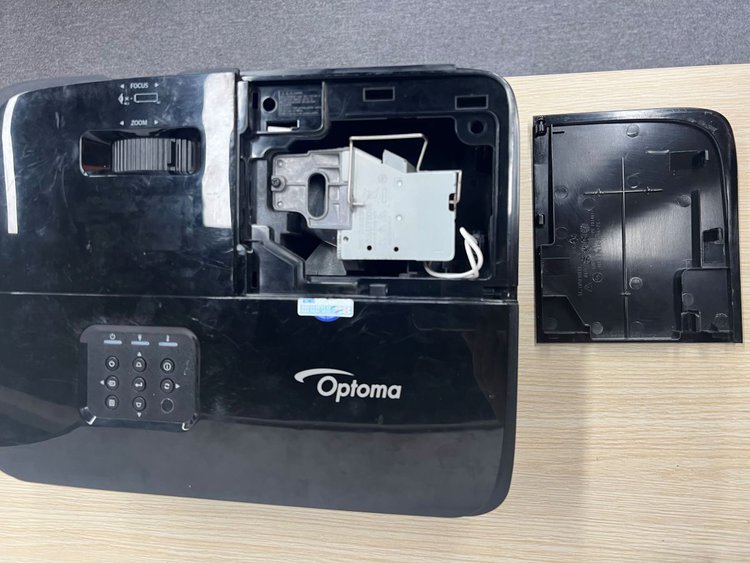 2. Remove the Light Bulb
Remove the three screws on the light bulb case.
Then, take the light bulb insulator from the casing carefully.
Using tweezers, slowly pull the wires off of the pins.
Then, remove the four screws on the back of the light bulb casing using your screwdriver. Remember not to touch the glass area of the lamp as hand oil can burn black spots on the lamp, causing it to shatter when it heats up. If you accidentally touch it, use a clean, dry cloth to clean the lamp module.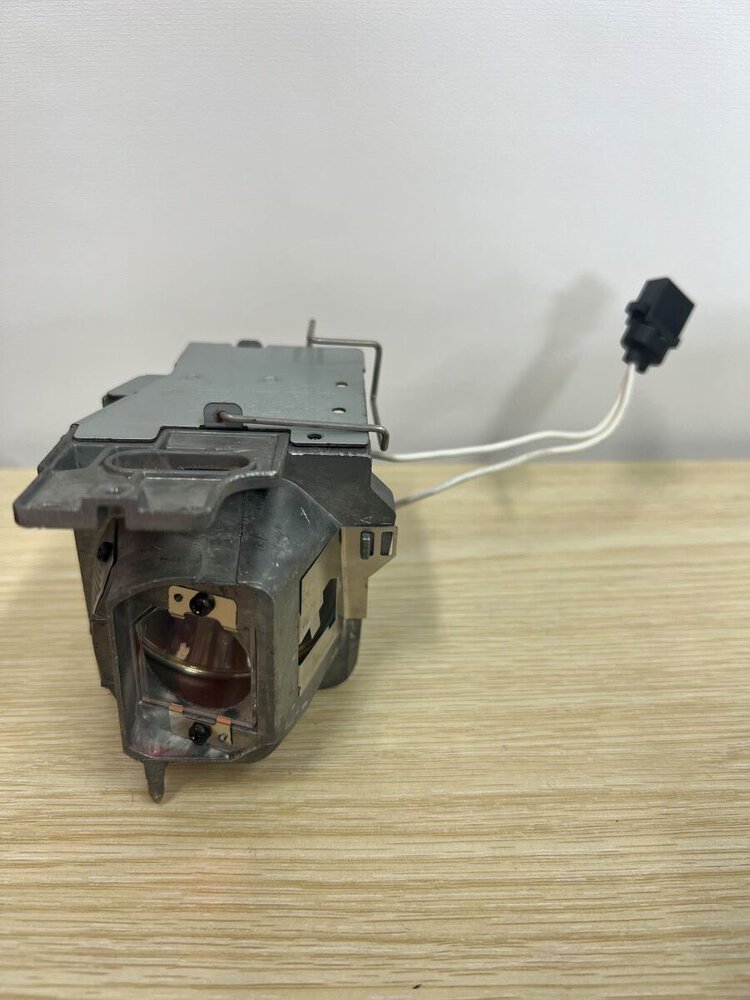 3. Replace the Old Bulb
Take out the casing, gently pull out the old light bulb, and replace it with a new one.
Now, do the previous steps in reverse. Put the casings and the wires back, tighten the screws, and secure the rear panel with the lid.
4. Reset the Projector's Lamp Timer
Finally, turn the unit back on and reset your Optoma projector's lamp timer by doing the following steps:
Go to Menu, then head to Setup/Settings.
Choose Lamp Settings.
Hit Lamp Reset, and click Yes.

Optoma projectors come with self-monitoring timers that track the number of useful hours left on your lamp. You need to reset it each time you change the lamp.
If you fail to do so, you may inadvertently use the lamp beyond its recommended period. The timer will not record the correct lamp hours, and the unit will not display the warning message when the lamp reaches the end of its useful life.
If you own an Optoma HD141X, keep in mind that it uses an Optoma BL-FP190E lamp, which contains mercury. So make sure to dispose of it properly or recycle it.
Below is a quick video tutorial on how you can replace the lamp's bulb in most Optoma projector models.
Optoma Technology - Replacing the lamp in your Optoma projector
If you want to replace the bulb on an Optoma projector mounted on the ceiling, watch this detailed video tutorial:
How to Change an Optoma Projector Lamp
Where To Look for Optoma Projector Bulbs
The best place to go to for replacement bulbs for your Optoma projector is always an authorized dealer. You can be sure that the bulb is genuine and covered by a valid warranty.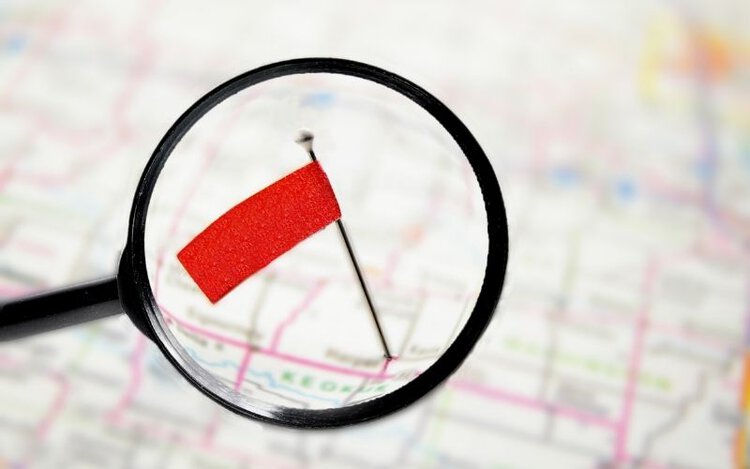 To find an authorized Optoma dealer near you, use this online locator.
However, you can also purchase genuine Optoma projector bulbs and lamps online.
Below are some popular Optoma projector lamps, please note that the lamp house/case may not fit with your projector, in that case, you can take out the bulb and replace it with the old one located in your Optoma lamp house.
Optoma BL-FP240G/BL-FP240E Projector Lamp
Last update on 2023-10-01 / Affiliate links / Images from Amazon Product Advertising API.
This projector lamp is compatible with an extensive selection of projectors, ensuring seamless integration with the following models: HD143X, HD243X, HD27E, UHD60, UHD30, UHD50, UHD50X, UHD51, UHD51A, UHD52ALV, HD39darbee, HD144X, WU336, EH334, EH335.
Optoma BL-FP230D/BL-FP230J/BL-FP230H/SP.8EG01GC01 Projector Lamp
Last update on 2023-10-01 / Affiliate links / Images from Amazon Product Advertising API.
This one ensures smooth compatibility with a wide range of projectors, including HD20, HD23, HD230X, HD180, HD2200, TX612, GT750, TH1020, EH1020, HD200X, and HD21.
When purchasing replacement lamps or bulbs, we recommend that you swap them out immediately instead of storing them during the warranty period. This way, you can easily have defective ones replaced under warranty.
How Do I Know if an Optoma Lamp Is Genuine?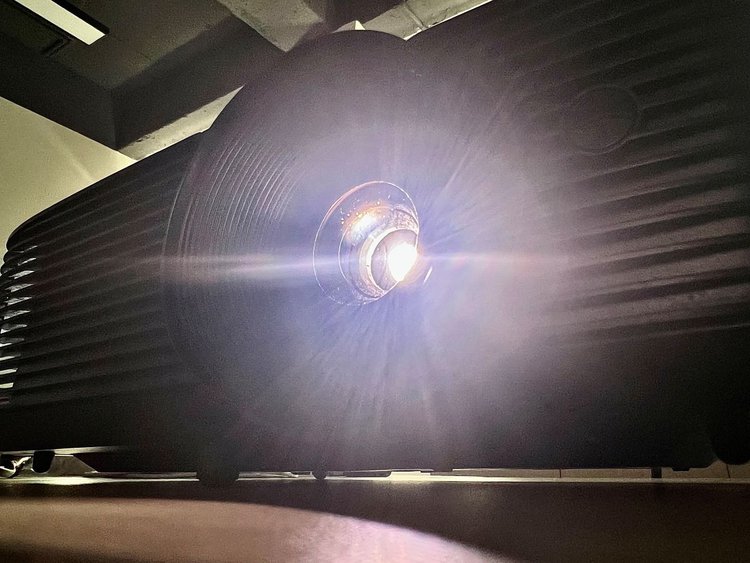 A projector's lamp consists of two parts – the bulb and its holder.
Optoma lamps are specifically made for Optoma projectors. If you use a counterfeit one, it may impact the performance of your unit, or worse, damage it, rendering your warranty void.
Counterfeit lamps are often made with toxic chemicals, which make them more prone to overheat or explode. They may significantly reduce the life expectancy of your projector, so using only genuine ones is imperative.
To check whether your Optoma lamp is authentic, use the brand's 'Check my lamp' tool. You will need to input details, including your projector model, purchase date, and location, and lamp serial number.
If the tool is unable to verify the serial number, then your Optoma lamp may be a counterfeit. To inquire about genuine Optoma lamps, you may call the company's hotline at 888-289-6786 or send a message to [email protected].
Conclusion
If you're a certified cinephile, you most likely own a home theater projector.
It is a good-value home theater technology that can significantly improve your at-home viewing experience.
A weekend movie marathon is a fun activity, but it can be a hassle to have a projector lamp die in the middle of a film.
The good news is that replacing the bulb or the entire lamp module is fairly straightforward. Plus, it is a process that you will naturally and eventually get accustomed to.
Now that you know how to change an Optoma projector's bulb, you can easily dismiss a movie interruption caused by a burnt-out lamp as a minor inconvenience. As long as you've got the tools you need, you can quickly remedy the situation and go back to watching your movie.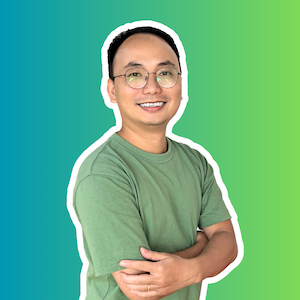 Vance is a dad, former software engineer, and tech lover. Knowing how a computer works becomes handy when he builds Pointer Clicker. His quest is to make tech more accessible for non-techie users. When not working with his team, you can find him caring for his son and gaming.