When you use an Optoma projector for a presentation or a film-watching activity, you usually adjust the settings before you start, to provide your audience with an excellent viewing experience.
Typically, you would select the appropriate projection orientation, update the image and display settings, etc. Other times, you will lock the unit to keep other people, perhaps younger audiences such as kids, from adjusting the projector settings by mistake.
Often, you will have a problem changing the settings back, leaving you with a locked projector that won't respond to any button you press on your remote.
While this may sound dumb, it is a common inconvenience Optoma projector owners encounter.
Unlocking an Optoma projector is easy. In this article, we will walk you through what to do and provide you with detailed steps to unlock your projector.
How to Unlock an Optoma Projector
There are two instances wherein you will need to unlock your Optoma projector:
The Keypad Lock feature has been enabled in the settings.
Someone set up a security code.
Below are the steps for unlocking your Optoma projector:
Locked Keypad
If your Optoma projector keypad is locked, there are two methods you can use to unlock it.
Method 1: Using the Panel Key
Locate the panel key on your Optoma projector.
Press and hold the Enter button for at least 5 seconds.
Method 2: Accessing Menu Settings
Grab your Optoma remote and press the Menu button.
Navigate to the Setup tab and find the Options.
Select Keypad Lock and toggle it Off.
Security Password
In case your Optoma projector has a security feature activated, you will need to enter a passcode each time you power it on.
Follow these steps to permanently unlock the security passcode:
Press the Menu button on your Optoma remote or its panel, and go to the Setup tab.
Select Security, then toggle Off the Security feature (If you have set a passcode before, enter it when prompted. If not, use the default passcode: 1 2 3 4 or 0 0 0 0).
If you wish to activate the security feature and set a new password for your Optoma projector but have forgotten the previous passcode, performing a factory reset is your best option (proceed to the next section).
How to Factory Reset an Optoma Projector
You can use either your Optoma remote or keypad to factory reset your projector and set a new password for it. Follow these steps:
Press the Menu button, and go to the Setup tab.
Navigate to Reset, and select Reset to Default.
Click Yes to confirm, and wait for the process to finish.
After the factory reset, you can follow the previous section's steps to activate the Security feature and set a new password using the default passcode.
Wrapping Things Up
In conclusion, unlocking an Optoma projector is a straightforward process that can save you from the frustration of a locked device.
Whether you're dealing with a locked keypad or a security password, this article has provided you with the necessary steps to regain control over your projector.
Remember to refer to your Optoma projector's user manual for specific instructions related to your model.
With these solutions at your fingertips, you can confidently make the most of your Optoma projector and enjoy a seamless viewing experience for your presentations or movie nights.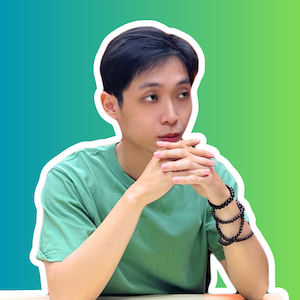 Duy Anh is a tech editor who has always had a keen interest in logical pursuits. During his free time, he typically works out while listening to philosophy podcasts and delving into profound contemplations. His aim is to thoroughly examine matters from multiple perspectives, maintaining a completely neutral mindset. These greatly contribute to his proficiency in technical tasks.
How was content created? This piece is created collaboratively, with tech editors generating ideas, conducting testing, and proofreading meticulously, while AI assists in fine-tuning.