What To Know
Soft Reset: Turn off the projector, unplug it for two minutes to drain residual power, then turn it back on.
Hard Reset via Menu Settings: Access the menu on your Optoma projector > Navigate to "Setup" > "Reset" > "Reset to Default", and confirm to factory reset.
Hard Reset via Service Menu: Use the button sequence (Power > Left > Right > Menu) on your projector's control panel > Proceed to "Return to Service Menu", and select "Factory Reset".
In this guide, I will teach you how to reset your Optoma projector from a soft reset to even a hard reset in case the projector malfunctions severely.
Let's get started!
Soft Reset
Soft resetting a projector will reboot the software and hardware, but will not revert any of its settings to their original values. So, it's best to soft reset your unit if the image is flickering or you're experiencing any other random glitches.
Follow the instructions below to soft reset your Optoma projector.
Step 1: Power off your projector.
Step 2: Unplug your projector from power for two or more minutes before re-connecting it to power. This will drain the unit of all residual power.
Step 3: Turn your projector back on.
Hard Reset or Factory Reset
Hard resetting or factory resetting your projector will erase all customized settings, returning them to their default values. This process is best for those who have incorrectly adjusted their unit's settings or are experiencing software issues that could not be resolved with other troubleshooting methods.
There are two ways to factory reset an Optoma projector: via the menu configuration settings or the service menu.
Let's learn how to do both.
Via the Menu Configuration Settings
Step 1: Hit your projector's Menu key on its remote or control panel.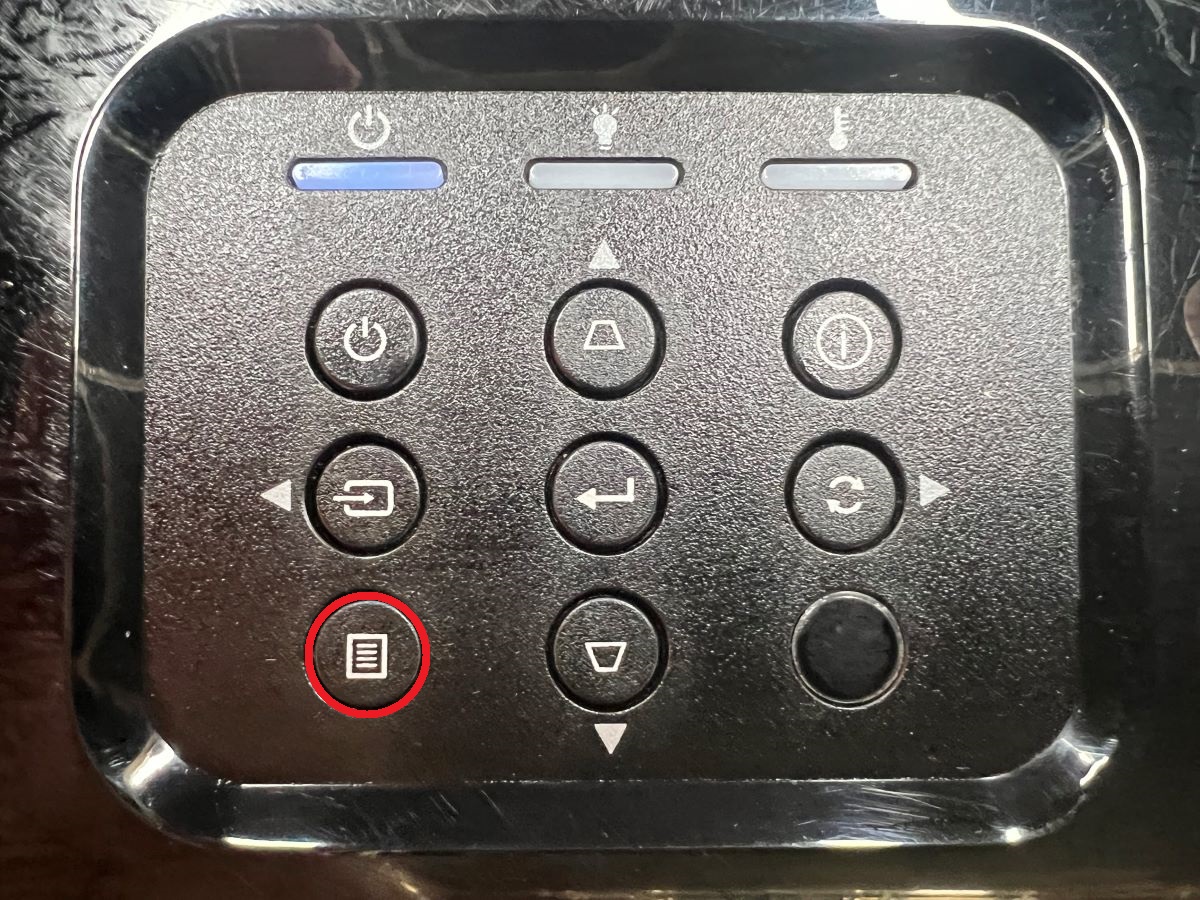 Step 2: Head to Setup.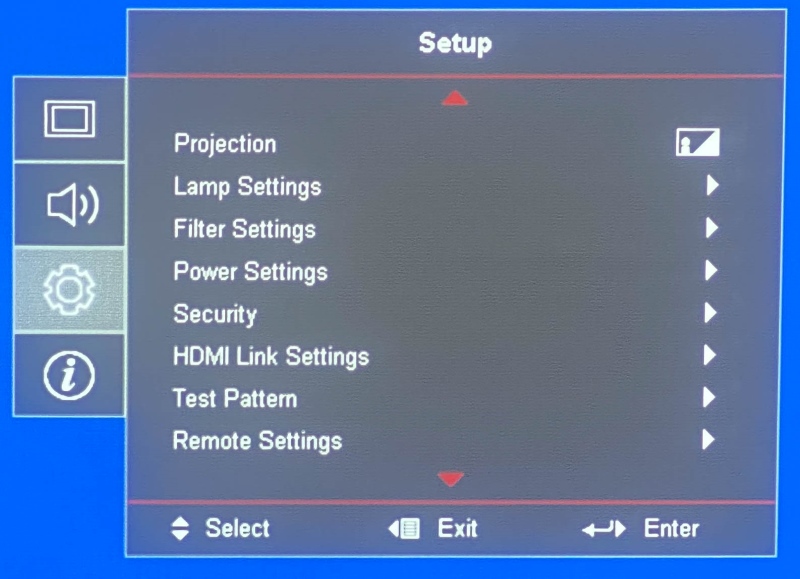 Step 3: Go to Reset.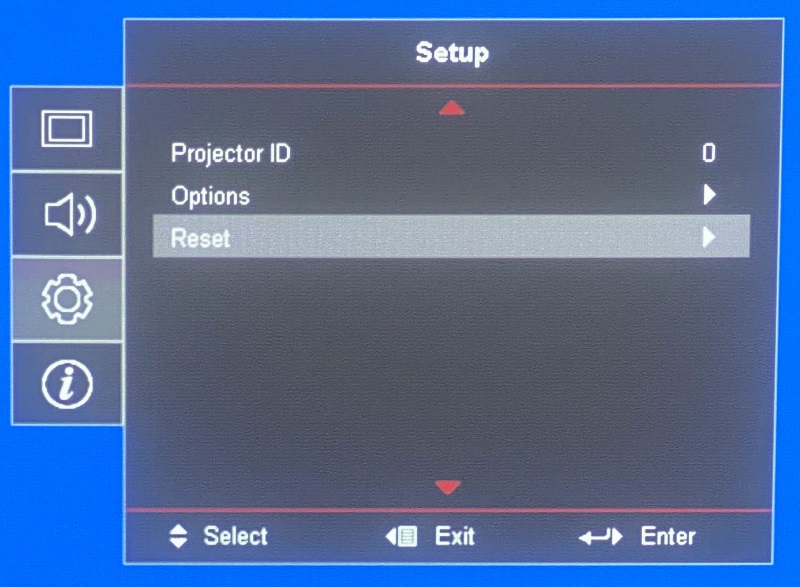 Step 4: Navigate to Reset to Default.
Note: The Reset OSD option will only reset the Menu screen settings, rather than factory reset your entire unit.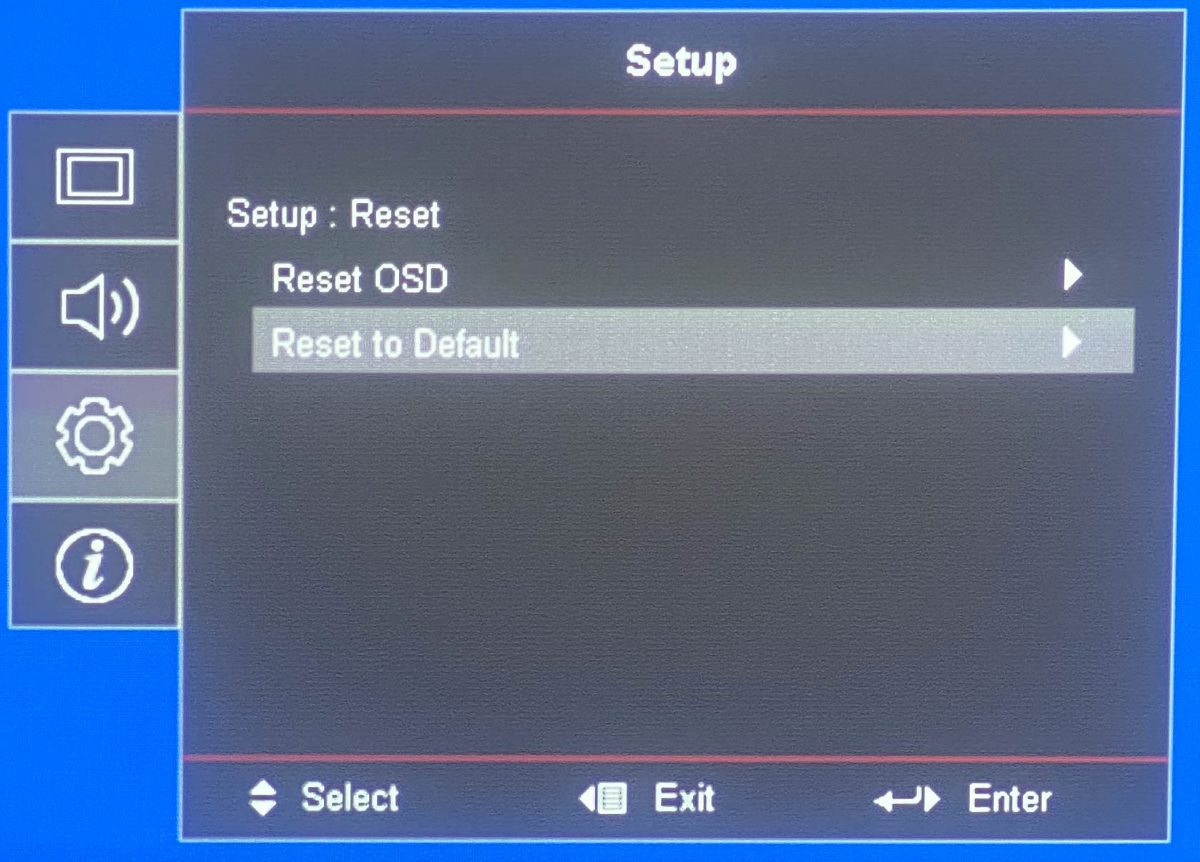 Step 5: Click OK to confirm your choice and factory reset your projector.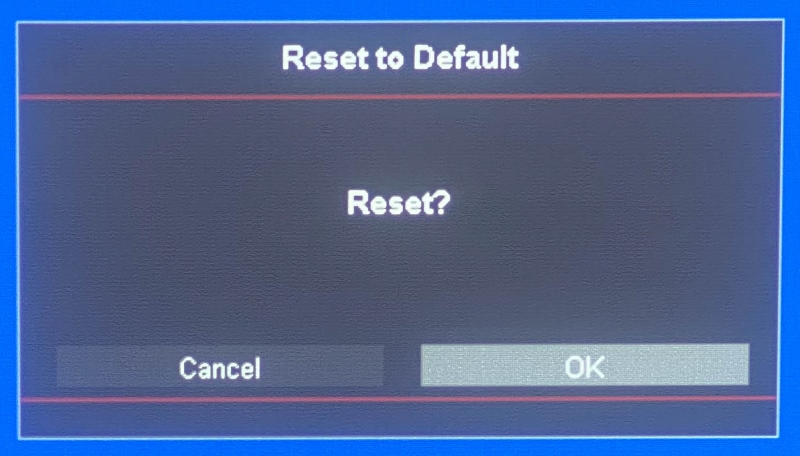 Via the Service Menu
While you may be able to factory reset some Optoma units via their settings, others might have the factory reset option via the Service Menu.
This Service Menu cannot be accessed through the unit's settings and instead can be found by pressing a sequence of buttons. However, this process will vary depending on your projector model.
To find your model-specific instructions, I recommend searching for them online, as shown below.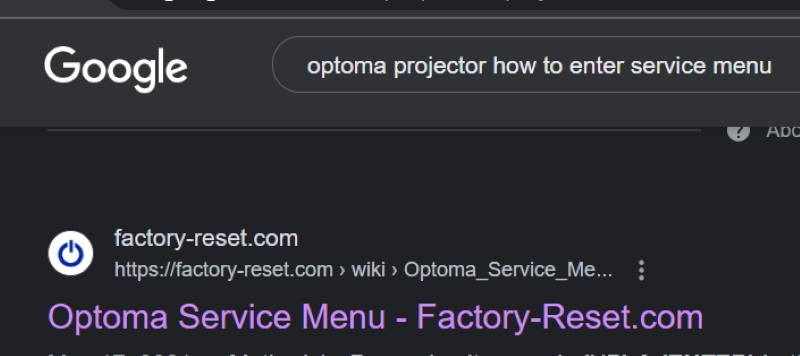 Below, I'll show you how I entered the Service Menu on my DASSH model Optoma projector.
Step 1: On your Optoma projector's control panel, quick-press the following button sequence: Power > Left > Right > Menu.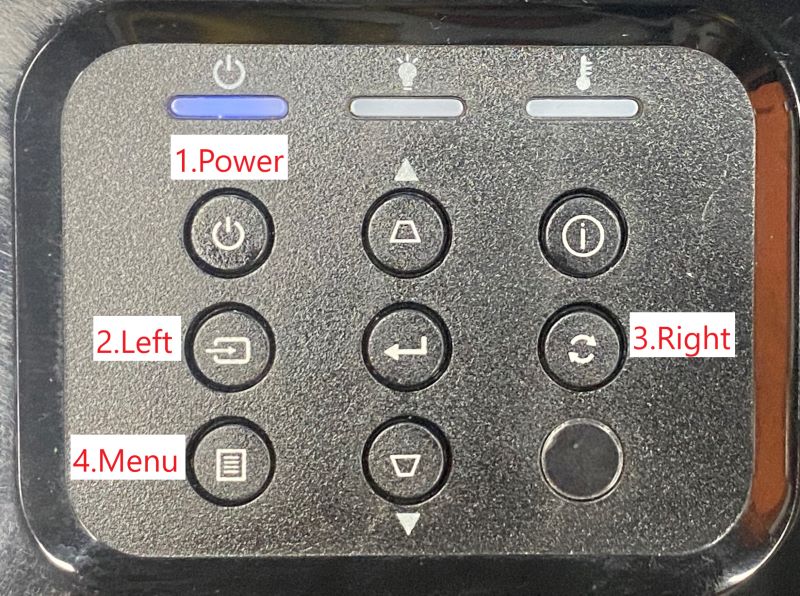 Step 2: Navigate to Return to Service Menu.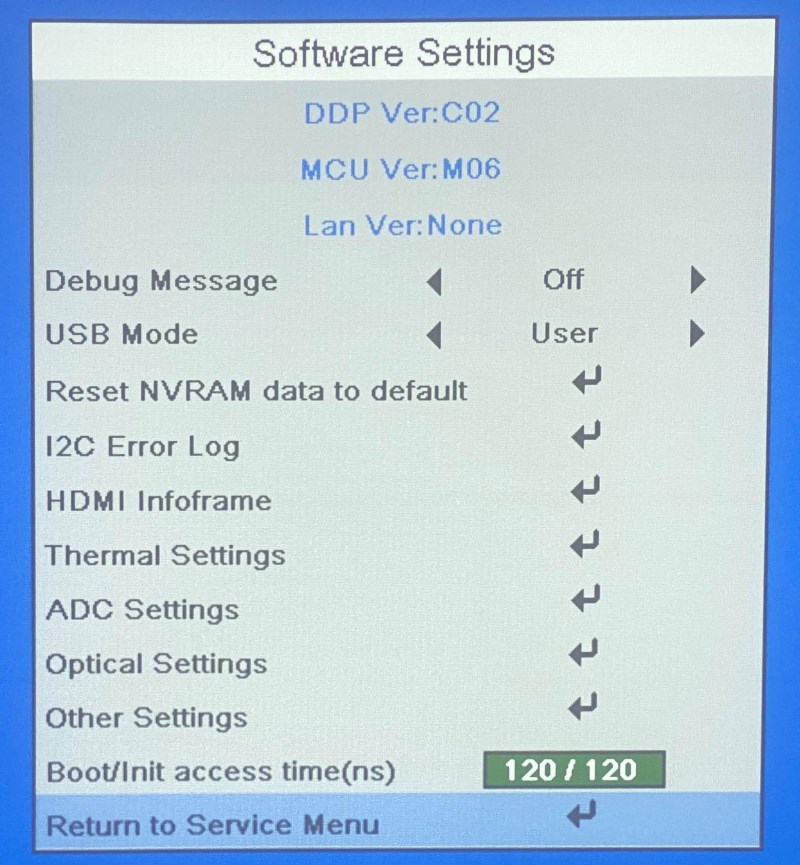 Step 3: Go to Factory Reset.
Note: Only select Optoma projectors' Service Menus will have a Factory Reset option.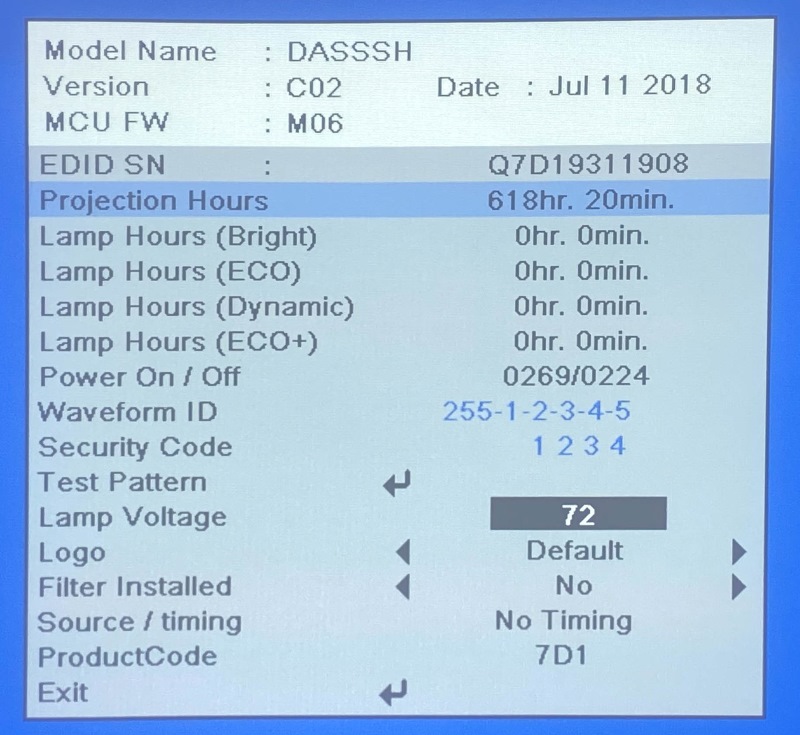 How to Reset Optoma Projector Lamp Timer
If you've just replaced your Optoma projector lamp, you must reset its lamp timer so that it accurately tracks its lamp hours, alerting you the next time your lamp needs to be replaced.
Follow the steps below to reset your projector's lamp timer.
Step 1: Head to the Menu followed by Setup/Settings.
Step 2: Go to Lamp Settings.
Step 3: Click on Lamp Reset, and when asked to confirm your choice, select Yes.
To learn how to replace an Optoma projector lamp and for more detailed instructions on how to reset its lamp timer, see our detailed guide, How to Replace an Optoma Projector Bulb?
Wrapping Things Up
Resetting your Optoma projector only takes a moment but can help solve a host of problems including software glitches and improperly adjusted settings.
Remember, soft resetting will reboot your unit while hard resetting it will return it to its default settings. If your projector doesn't have a Factory Reset option in its settings, don't forget to check its Service Menu instead.
If you've just replaced your projector lamp, it's also best to reset the lamp timer which will help you keep track of your new lamp's lifespan.
What's your experience resetting an Optoma projector?
Let us know in the comments below!
Yesenia Achlim is a technical copywriter and editor with a focus on AV equipment. She aims to break down complicated topics and make technology accessible, no matter your technical expertise. When she's not teaching you how to replace a projector lamp, you can find her reading and baking.