There are many incredible things about owning an XGIMI projector. But, every electronic device has its downfalls. With that said, how do you reset your XGIMI projector should you need to?
XGIMI has several lines of projectors. They span from mini-portable projectors to bigger, short-throw laser projectors. But do all XGIMI projectors reset the same? Or does each line have its own way of doing it?
As it turns out, factory resetting your XGIMI projector is a difficult task. There is an easier way that customer representatives will inform you about. This involves a simple reset option, but we'll get into the details below.
However, there's also a hard way. We'll have to go in-depth about each.
Regardless, keep reading to see how you can do it too.
How Do You Reset Your XGIMI Projector?
Understandably, the products manual is the first place you'll look for instructions. However, the manuals contain a lot of other useful information. But it does not contain instructions on how to reset your projector.
Nevertheless, if you want to download the manuals, you can do so here.
So, how do you reset it?
Here are a couple of things you can try.
1) Reboot Your XGIMI Projector
Many projectors contain a "shutdown" screen before you shut it down.
The shutdown screen usually contains a couple of options.
These options are:
Are you sure you want to shut it down?
Cancel the shutdown
Restart (or reboot)
and Sleep Timer (or a timer of some sort)
Getting to this screen is easy. Press the "Off" button on your remote control or the machine itself.
This will populate the shutdown options.
Select Restart.
This will close all your apps, but it will not clear any data. Therefore this is not a hard reset by any means.
2) As Told By An XGIMI Agent
I contacted customer service and informed them that their reset options were nowhere to be found and that I needed immediate help with my XGIMI projector.
The agent got back to me right away and was extremely helpful.
She stated that resetting your projector is relatively straightforward.
Here is what you must do:
With your projector turned on, navigate to Settings.
Find Projector Preferences
Choose Reset
Your projector will now reset.
I should mention that the agent did not state whether this works on all devices or one specific model.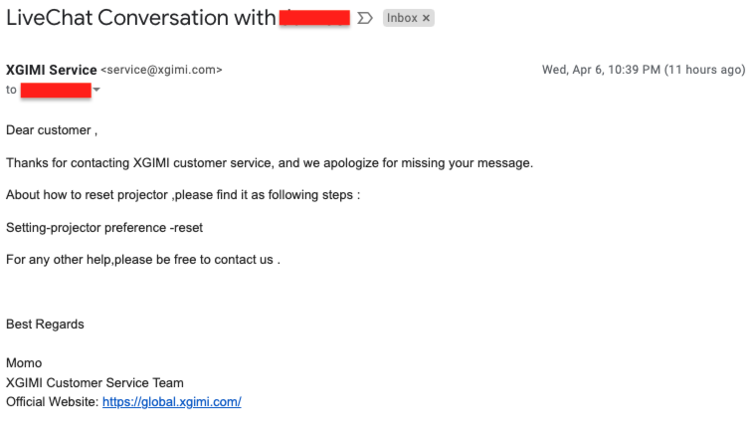 3) A Harder Reset Option
If that doesn't sort out your issues, you can try our next tip.
First, turn off your projector.
Ensure a few minutes have passed, so it's officially resting in the Off mode.
Next, grab the control and ensure you are very close to your projector (within a foot.)
Simultaneously hold the + and – button until you hear the fans start.
Your projector is now reset.
If that doesn't fix your situation, please contact XGIMI customer service for more information.
You can find them on their website. They have email and live chat options.
4) A Factory Reset
A factory reset is pretty complicated. You also run the risk of permanently ruining your projector or "bricking" it as well.
Bricking an electronic simply means it will not function. It will not turn on or off. Therefore, turning it into an expensive brick.
However, to factory reset your device, you'll need to do the following:
Download a disk image of your current XGIMI firmware
Then place it on a hard drive or USB 2.0 flash drive by connecting it to the USB 2.0 port.
Power up the projector
Navigate to System Setup>About>Sytem Update>USB Update
And finally, boot up your projector and mount that image (or .img file) from the hard drive to your XGIMI model.
If you're looking for the latest firmware, please head to their website to download it.
Therefore, your best bet is to save the firmware updates onto a flash drive as they come out for emergency purposes. Or you can contact XGIMI to see if they can give you a copy of the firmware.
Once you have a copy of the firmware on a flash drive, you can install it, and factory reset your projector so that it's as if you just purchased it.
The Factory Reset and a Few Things to Consider
A factory reset for an XGIMI projector is tricky. The projector will not check which firmware you're re-installing. Therefore if you happen to have a MogoPro+ firmware versus a MogoPro, you will brick your device.
Ensure you run a virus and malware scan beforehand. This is a delicate manual process, and you want your projector to reset with a good outcome.
Be aware that you will delete any saved information after completing your factory reset, including saved movies, Bluetooth pairings, and data.
You'll find the steps below:
The first step is to turn your machine off, but ensure it is plugged in and fully charged.
Retrieve your flash drive with your firmware, and ensure it is the correct firmware. If you have not done so, run a virus and malware scan to ensure no problems arise afterward.
Plug the USB flash drive into your projector.
On the device itself (not on the remote control), hold down the + and – buttons.
Once the fans start going loudly, you can release the buttons.
The XGIMI projector will begin flashing. It will also project a progress bar.
When the process is complete, your XGIMI projector will restart.
You have successfully factory reset your device.
Your XGIMI Projector Reset Options Found
Although there are many different ways to reset a projector, from a reboot to a factory reset, I firmly believe that contacting a customer service specialist at XGIMI will help solve any issues you're concerned about.
We hope you learned how to reset your XGIMI projector in many ways. Whether you're simply rebooting, resetting, or conducting a hard factory reset for your device.
Let us know how things worked out in the comments below.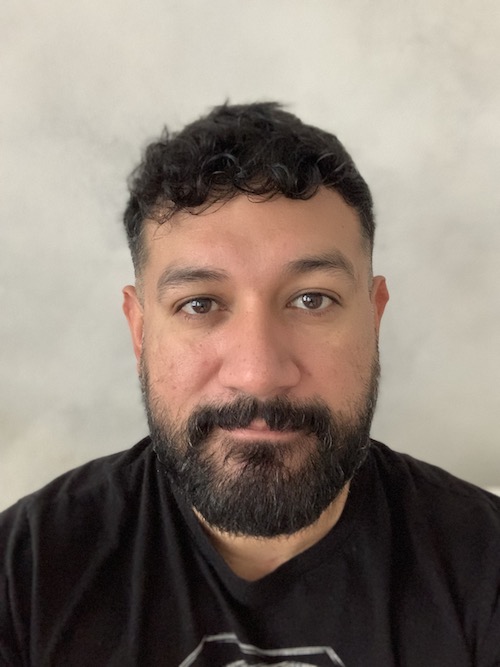 James Quintanilla is a technical copywriter. Although his experience allows him to write on many topics, he loves to focus on tech and travel. As a freelancer, James has worked on projects with Pointer Clicker, Lonely Planet, and the Travel Channel. When he's not writing or planning his next adventure, he's watching a scary movie.