3D pictures can provide a much more exciting and immersive viewing experience for gamers, videophiles, and sports enthusiasts. But you can't just play 3D on a simple old computer, TV, or projector. Your device needs to be specifically configured to support the job.
If you aim to bring 3D into your home theater, buying a projector that supports 3D is the best choice. BenQ is one of the leading brands that sell 3D-capable projectors and other 3D-supported equipment.
This article teaches you how to watch 3D movies on a BenQ projector using different video sources. We also answer customers' frequently asked questions. Keep scrolling to learn more.
What Interfaces Does BenQ Support?
The BenQ projector can transfer and read 3D files using the following interfaces:
Components
D-sub
HDMI
Video
S-video
Still, keep in mind to play 3D content using the BenQ projector, you also need to meet basic hardware and software requirements.
How to Watch 3D Movies on a BenQ Projector Using a Computer?
The most common setup for 3D movie watching uses a computer or a laptop. To play 3D content on a BenQ projector, your computer must meet the following system requirements:
Have any of the following processors installed: Intel® Pentium, Intel® Core™2 Duo, Intel® i3/i5/i7 Core, AMD Athlon™ X2 CPU or higher
Have any of the following graphics cards: NVIDIA 240/250/Quadro series or higher, ATI 4000 series or higher, Intel GMA 4500 series or higher
Use any of the following operating systems: Microsoft Windows Vista 32/64 bit or Microsoft Windows 7 32/64 bit (or higher)
Have at least 2GB of memory
Have a 3D-compatible media player installed
If your computer meets all the abovementioned system requirements, you can proceed to set up your devices. Here are the steps to follow:
Step 1: Connect your computer with your BenQ projector using an HDMI cable or a D-Sub cord.
Step 2: On your computer, go to Settings and switch the signal output to display only on the BenQ projector. (Dual mode is highly discouraged.)
Step 3: Keep the BenQ projector's resolution value at default and reset the refresh rate to 60Hz or 120Hz.
Step 4: Check if the screen is in "full screen" mode. If not, change it in the BenQ "Settings" menu.
Step 5: Go to your computer and open the 3D video player.
You don't need to buy a 3D video player if you don't already have one installed. The VLC media player is a great option, and it's free for everyone to download. Ensure you download from their official website to avoid scams or viruses.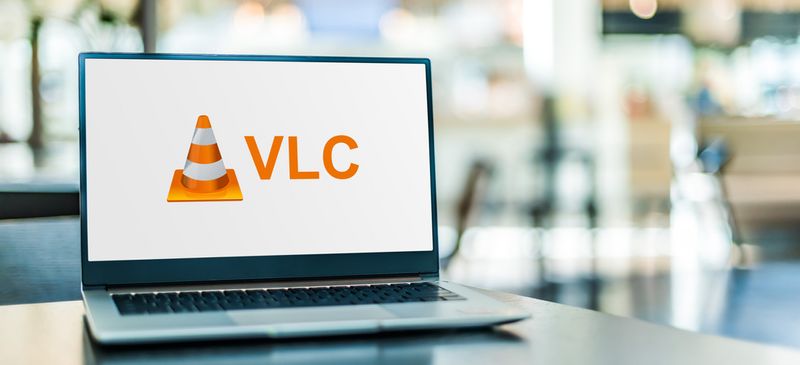 How to Watch 3D Movies on a BenQ Projector Using a DVD Player?
If you're using a DVD player to watch 3D movies, ensure that your device supports NTSC, video, S-video, and component or HDMI outputs. Finally, double-check that your 3D DVD is written in the HQFS format. Otherwise, it won't play on the BenQ.
The steps to connect your BenQ projector with your DVD player are simple. You just take the cords, e.g., video, S-video, component, or HDMI, and connect them to the appropriate interfaces.
Connect your devices to the power supply. Once on, press "Menu" on your BenQ projector. Make sure that you have the "3D sync" set to "On" or "Frame Sequential."
Now all that's left for you to do is to press the "Play" button, and you should be able to enjoy your 3D movie.
How to Watch 3D Movies on a BenQ Projector Using a Gaming Console?
You can also use a gaming console to play 3D movies on a BenQ projector. We'll be using the BenQ PS3 as an example in this section. However, you can use other gaming consoles so long as they support 3D.
Here are the steps to perform:
Step 1: Connect the PS3 to your BenQ projector using an HDMI cable.
Step 2: Go to " Display Settings" on your PS3 and select "Video Output Settings." You can adjust the output resolution in this menu.
Step 3: Once inside the Video Output Settings, you'll be shown several connector formats, e.g., HDMI, Component, S-video, and SCART. Select the one that you're currently using, which is HDMI.
Step 4: After choosing your connector format, you'll be prompted to choose a "setting method." Choose "Automatic." A confirmation message should pop up on the screen if everything goes well. Click "Yes" to move forward.
Step 5: Next, you'll be asked to choose a screen size for your movie. The recommended setting is 75 inches.
Step 6: Save your setting preferences and click "Finish."
Step 7: Go to the "Video" menu on your PS3 and choose the 3D movie that you want to watch.
You can also watch this video for more details:
[BenQ FAQ] Projector_How to play 3D movie on the projector with PS3
Do All BenQ Projectors Support 3D?
Several of BenQ's projectors offer 3D support, but not all of them. To find out whether or not your BenQ projector is 3D-ready, check its user manual and go over the video formats it supports.
If you can't find the manual, you can also call the BenQ customer support line. They should be able to help you identify if your projector is 3D-ready based on its model number.
Note: Only customers who bought their BenQ projectors directly from BenQ have access to quick customer support.
Final Thoughts
Watching movies and playing video games in 3D can increase a person's overall enjoyment of a film or game. With the help of 3D-ready projectors like BenQ, users can now bring the 3D experience into their homes.
You can use a variety of hardware to play 3D movies on a BenQ projector. Everything from DVD players, computers or laptops, and gaming consoles, as long as you have the system requirements and equipment to get the job done.
We hope the solutions we mentioned above help you out.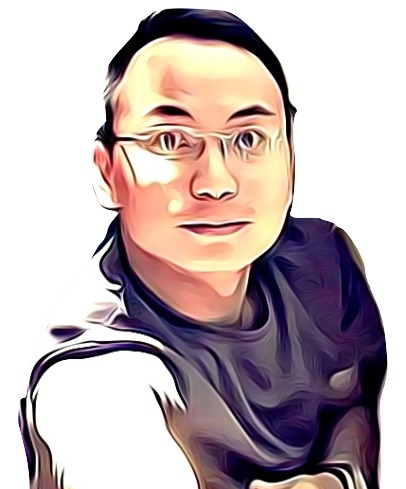 Vance is a dad, former software engineer, and tech lover. Knowing how a computer works becomes handy when he builds Pointer Clicker. His quest is to make tech more accessible for non-techie users. When not working with his team, you can find him caring for his son and gaming.