What To Know
For larger BenQ projectors (like MH680, LU9750): Access Menu > System Setup: Basic > Language > Select your language.
For older BenQ models (like PB7200 series): Press Menu > Control Menu > Language > Choose your language > Confirm with OK.
For portable BenQ projectors (like GS2, GV30): During initial setup, choose language > Confirm selection.
Setting up your BenQ projector in your preferred language doesn't have to be a puzzle.
This guide will simplify the process for various BenQ models, from the expansive venue setups like the LU9750 to the compact and portable GS2 and GV30.
Dive into our easy-to-follow steps and tailor your projector's settings to your linguistic needs in just a few clicks!
BenQ Home Theater (Like MH680) or Large Venue BenQ (Like LU9750)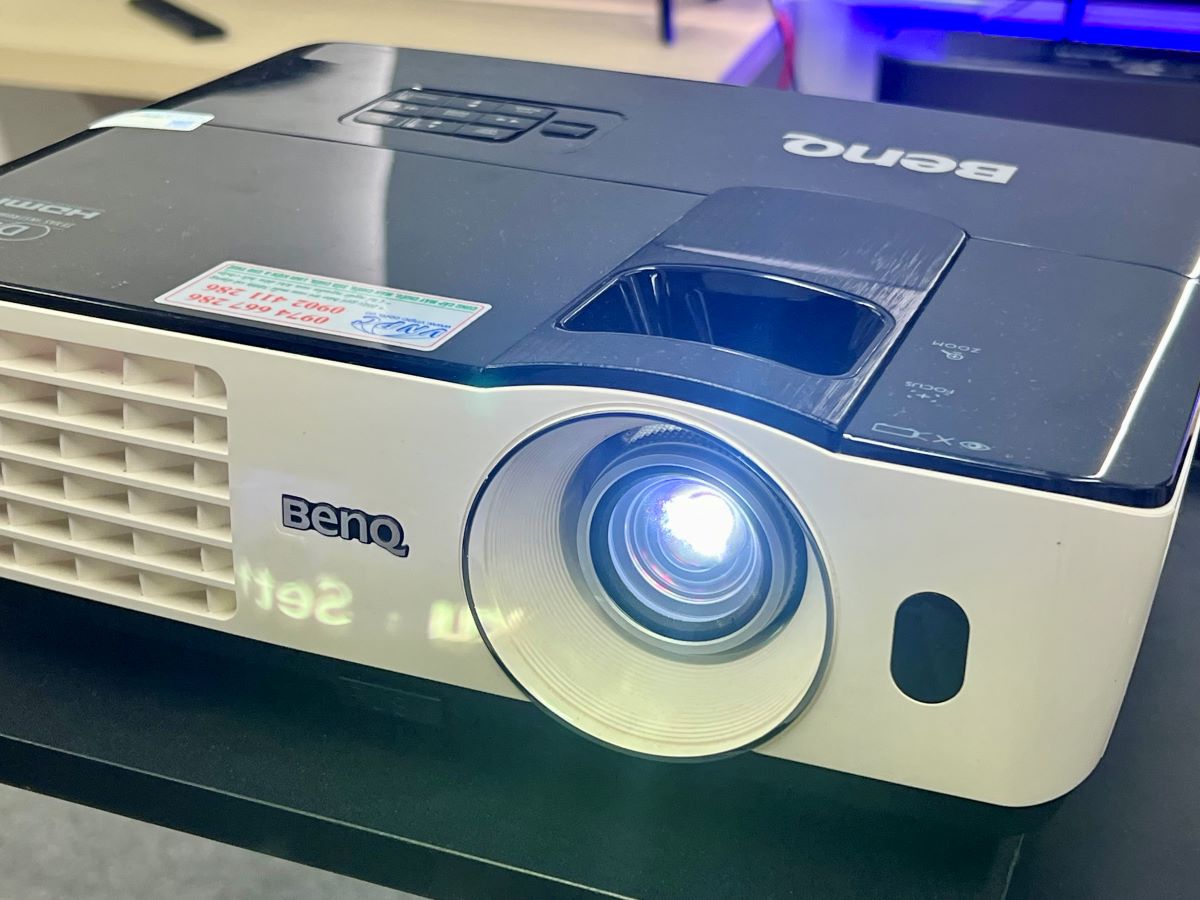 Did you purchase a larger projector for your business or events, or perhaps for a home theater setup?
The models mentioned above are just a few examples, and the guide below can also be applied to your BenQ projector.
To set up a new language, here's how.
On your remote, look for the "Menu/Exit" button to turn the on-screen display (OSD) menu on.
Once turned on, use the left and right arrows to land on the "System Setup: Basic" menu.
After selecting, use the downward-facing arrow to highlight the "Language" option. Press the "Mode/Enter" button on the remote control.
You will see a long list of languages available for these models. They include English, French, German, Polish, Italian, Spanish, Dutch, Portuguese, Turkish, Romanian, Indonesian, Korean, Japanese, Chinese, Suomi (Finnish), Hungarian, Norwegian, and Russian.
Once you've decided on the preferred language, press the "Menu/Exit" button twice on the remote control to leave this submenu and save this new setting.
Other BenQ Projectors Like PB7200
These are some of the oldest yet most loved models in BenQ. It's because all of these are so simple in terms of structure and navigation. But don't undermine their simplicity because they do give you a great viewing experience and can last for many, many years.
If one of these is your model (PB7200, PB7220, and PB7100), you may follow the steps below:
Grab your remote control and click "Menu" on the screen.
Press the arrows on the remote control to go through the different submenus. Select "Control Menu"
Click "Language" from the list.
Select the language you prefer among these: English, French, German, Spanish, Italian, Korean, Traditional Chinese, and Simplified Chinese.
Once selected, click "OK" to exit the menu. The new language should reflect after exiting.
Portable BenQ Projectors
Now, let's move to the opposite end of the spectrum in terms of size, the small and portable projectors such as the GS2 and GV30 models.
However, contrary to the home theater and large projectors, they have fewer languages available and can only be selected once upon setup.
Steps on how to select the language:
Turn on your portable BenQ projector.
If this is your first time turning on the projector, it automatically shows the Setup Wizard.
The Setup Wizard first asks to select a language. Take note that this is the only time you can do this.
Choose from the available languages: English, French, Chinese, Spanish, Portuguese, Dutch, Korean, Arabic, etc.
Click the preferred language until it shows a checkmark. Once done, click on "Next," and it will save the selected language.
We're also noting that some languages can also be unavailable, depending on your location.
Conclusion
Most devices' default settings are not the preferred settings we prefer, and projectors aren't exempted from this.
Thankfully, most of BenQ's projectors allow language changes even after setup.
Grab your remote and head over to the main menu of your projector, and you'll easily see all the languages available for you to choose from.
Now that you have this fixed and updated, going through the menu and further personalizing your projector will be a breeze.
Meet Vance. He's a proud dad, a seasoned Electronics Engineer, and an avid tech lover. His proficiency in electronics and troubleshooting skills were instrumental in crafting Pointer Clicker. Vance is passionate about simplifying tech for those who aren't well-versed in it.