After several months of connecting your devices to a mobile hotspot, you're finally ready to get Wi-Fi.
You contact a few internet providers and are surprised to hear how long the installation process will take. However, they do inform you that you could install the router yourself.
All you want is to have Wi-Fi in your apartment as quickly as possible, but which option will guarantee that?
How long does it take to install Wi-Fi in an apartment?
Keep reading to find out!
How Long Does It Take to Install Internet/Wi-Fi in an Apartment?
How long the Wi-Fi installation process takes depends on the Wi-Fi provider.
However, please note that all of their provided installation times are only estimates and the actual installation time could take longer.
Let's go over the estimated installation times for a few popular North American internet providers.
AT&T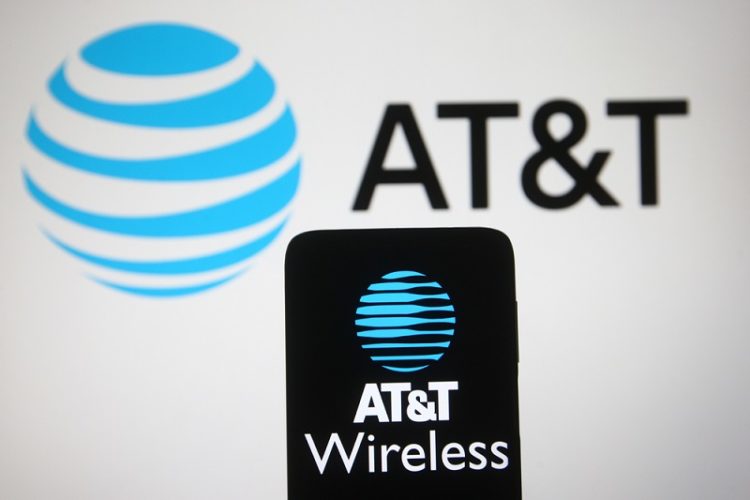 AT&T estimates that their self-installation process will usually take customers about 30 minutes. However, they say that it could take you even less, especially if you have previous experience setting up Wi-Fi equipment.
That said, this process may take longer if unexpected situations come up, you have to troubleshoot certain components, or find that your home is missing some cables required for the installation process. In some unfortunate cases, it may take you an entire afternoon to correctly install the router and connect all of the necessary cables.
However, after calling AT&T and registering with them, it will only take about three days for your installation kit to come in the mail. This means that if everything goes as planned, the entire self-installation process should only take about three days.
Watch the video below explaining how to install an AT&T router in your home by yourself.
AT&T BGW320 Wi Fi Gateway How to Set Up
The professional installation process will take a little longer at about four to six hours. However, before the technician can come to your home to install your Wi-Fi, you must arrange an appointment online or at the nearest AT&T store. Depending on the availability, you may have to wait a week or two for your appointment.
If the technician is particularly skillful, they may be able to install the Wi-Fi in 30 to 60 minutes, as shown in the video below.
Wonder why professional installation takes longer than self-installation? Check out our Comparison section below.
Spectrum
The Spectrum self-installation kit is estimated to take around 30 minutes or less to install, though it could take you longer if you have any difficulties understanding the instructions and following them correctly.
However, the self-installation package will take between two to three days to arrive in the mail once you've ordered it. In rare cases, it could take up to seven days to arrive if there are any delays or harsh weather conditions.
Watch the video below demonstrating how to set up your Spectrum Wi-Fi at home.
Self-Installation: Internet & WiFi
Spectrum's professional installation process typically takes about one to three hours. But, before the technician can come to install your Wi-Fi, you must make an appointment online. While there could be an appointment available in the next few days, you may have to wait a week or two for the next open slot, depending on the time of year and where you live.
Xfinity
Setting Up Your Xfinity Prepaid Internet Service Using the Self-Install Kit
Like AT&T and Spectrum, Xfinity also ships their self-installation kit in the mail. When ordering the kit, you have two shipping options: standard and expedited.
Standard shipping normally takes between three to five days. For an additional fee, you can opt for expedited shipping, which generally takes one to two days.
Once you do receive the self-installation kit, you can expect to spend around 30 minutes setting it up if everything goes as planned. However, many users frequently encounter problems when setting up Wi-Fi for the first time. So, plan for additional time in case any problems pop up.
Meanwhile, the professional installation can take anywhere from two to four hours once you've been able to successfully schedule an appointment.
Self vs Pro Installation, Which to Choose?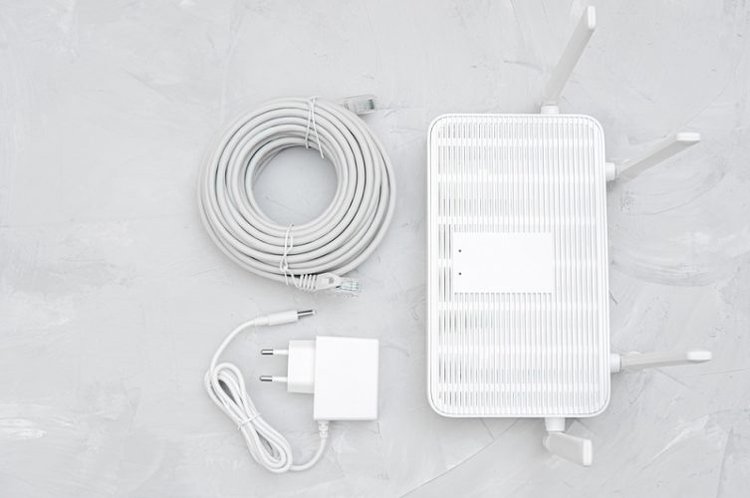 Not sure which installation process is right for you? See our guide below!
While both installation processes are subject to delays, you can make the right choice for you by assessing your home's condition and skill levels.
Refer to the table below to see a few things you should consider when deciding if you should up your Wi-Fi yourself or leave it to the professionals.
Self-Installation
Professional Installation

Your apartment recently use the provider's services
Your apartment is pre-wired for internet fibers/cables
You're keen on setting up by yourself
You're able to afford the professional installation in case the self-installation goes wrong

Your apartment hasn't used the provider's services recently
Your apartment doesn't support cables/fibers' lines
The cables/fibers and outlets are in poor condition
The installation process is way too complicated due to the system you want to build up
Other Elements That Can Take You More Time
In addition to the factors listed above, there are a few other elements that can determine how much time it will take for Wi-Fi to be installed in your apartment.
Let's learn about them!
Your Apartment Building's Condition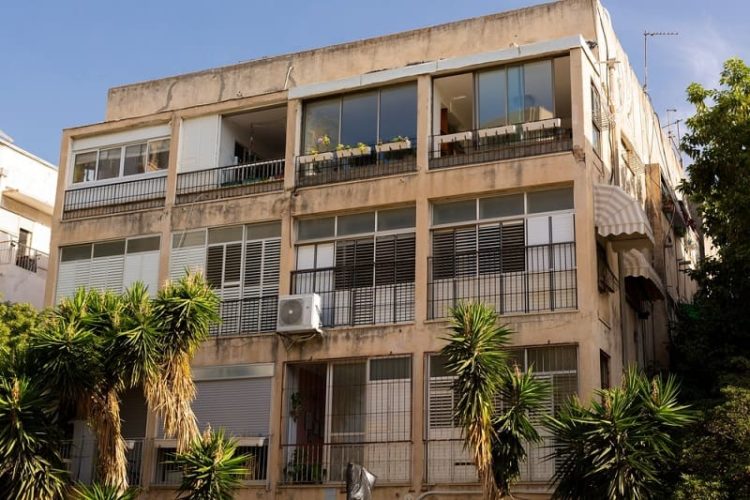 Some apartment buildings are over a hundred years old and have the infrastructure to match. This means that they don't have any of the necessary cables required for Wi-Fi.
While internet providers will often install these cables for you, the process can be time-consuming, and technicians may have to re-visit your apartment several times to ensure that it's Wi-Fi-ready.
So, if you live in a particularly old building, plan for the Wi-Fi installment process to take a bit longer than usual and consider using alternatives (like a 4G hotspot box ) in the meantime.
Your Location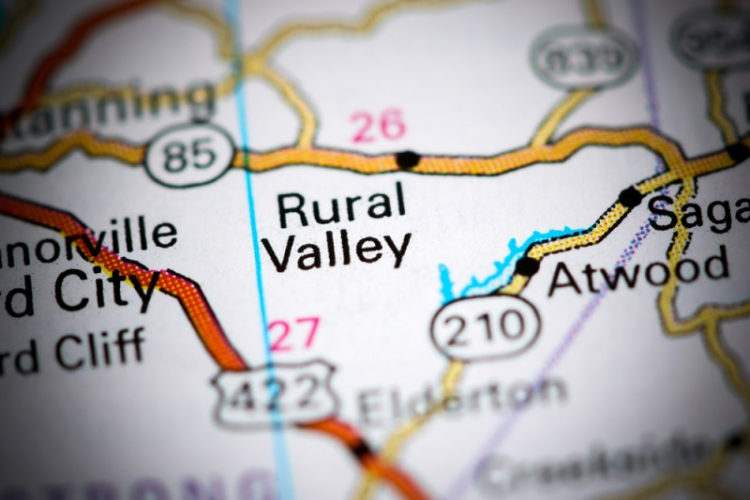 Where you live will affect the estimated shipping time, with customers living in more central areas receiving their packages sooner. If you live in a rural area or the suburbs, your package could take longer to arrive.
However, the package should take no longer than seven days to arrive at your front door. If it takes longer than a week, contact your internet provider and inquire about any delays.
Your Apartment's Wiring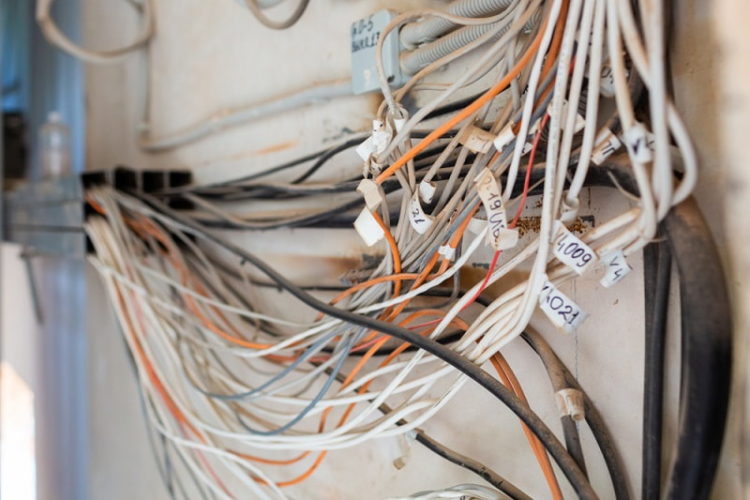 While some older apartments may have all the necessary wiring, the cables could be in poor condition. Moisture, pests, and the passage of time may have degraded them, making them unusable.
So, your internet provider may need to replace the cables, which could take a while.
Other Elements That Can Save Time
Are you in a time crunch? If so, here are a few things that can speed up your Wi-Fi installation process!
Your Apartment Is Pre-Wired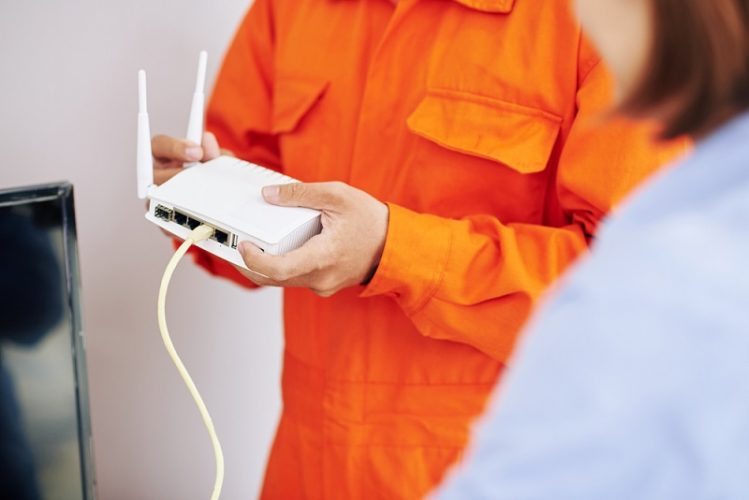 If your apartment was recently refurbished or is relatively new, it should be pre-wired. This will make the installation process much quicker since the technician will only have to set up the Wi-Fi equipment in your apartment, which should only take a few hours.
If you've opted to install the Wi-Fi yourself, then you can connect it directly to your apartment's ports without waiting for the internet provider to run wires to your apartment.
The Technician's Skill Level
While all professional technicians will be relatively experienced in installing Wi-Fi, others will be more skilled than others. The most skilled technicians will sometimes only take between 30 to 60 minutes to set up your Wi-Fi, while less skilled technicians may require a few hours to complete the process.
Since internet providers rarely let you hand-pick which technician will be sent to your home, it's the luck of the draw.
Your Skill Level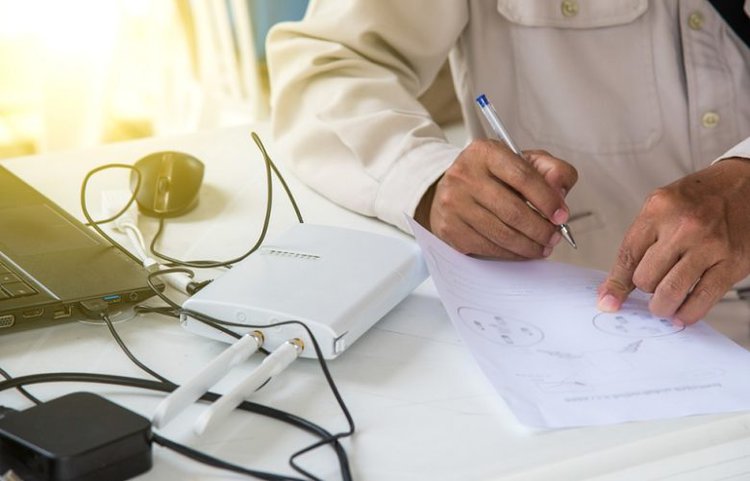 If you're installing your Wi-Fi with the provider's self-installation kit, how long the installation process will take mostly depends on your skill level.
We recommend watching a few tutorials online before your package arrives and very carefully reading the included instructions. Stay organized and don't throw anything in the kit away!
Remember, you can always contact the provider's customer support if you run into any trouble and need a helping hand.
Comparison Table
Overall Time
AT&T
Spectrum
Xfinity
Appointment
Depends on your apartment's location & the nearest store schedule
Shipping
3 days
2-3 days
1-2 or 3-5 days
Self-Installation
< 30 mins
< 30 mins
< 30 mins
Professional Installation
4-6 hrs
1-3 hrs
2-4 hrs
Wrapping Things Up
Wi-Fi is an essential part of any modern apartment, especially if you work from home. However, the installation process can take some time, especially if you've opted to have a professional technician come to your home and install it for you.
Self-installation usually takes about 30 minutes or less, though you will have to wait anywhere from one to five days for the kit to arrive. In some cases, the self-installation kit could take up to a week to ship.
Depending on where you live and the provider's availability, the nearest appointment for a technician to come to your home could be a week or two away.
Remember, you can always use a 4G hotspot box or your mobile hotspot until your Wi-Fi is installed, just be wary of your data consumption if you don't have an unlimited data plan.
How long did it take to have Wi-Fi installed in your home? Did you opt to install it yourself or have a technician install it for you?
Let us know in the comments below!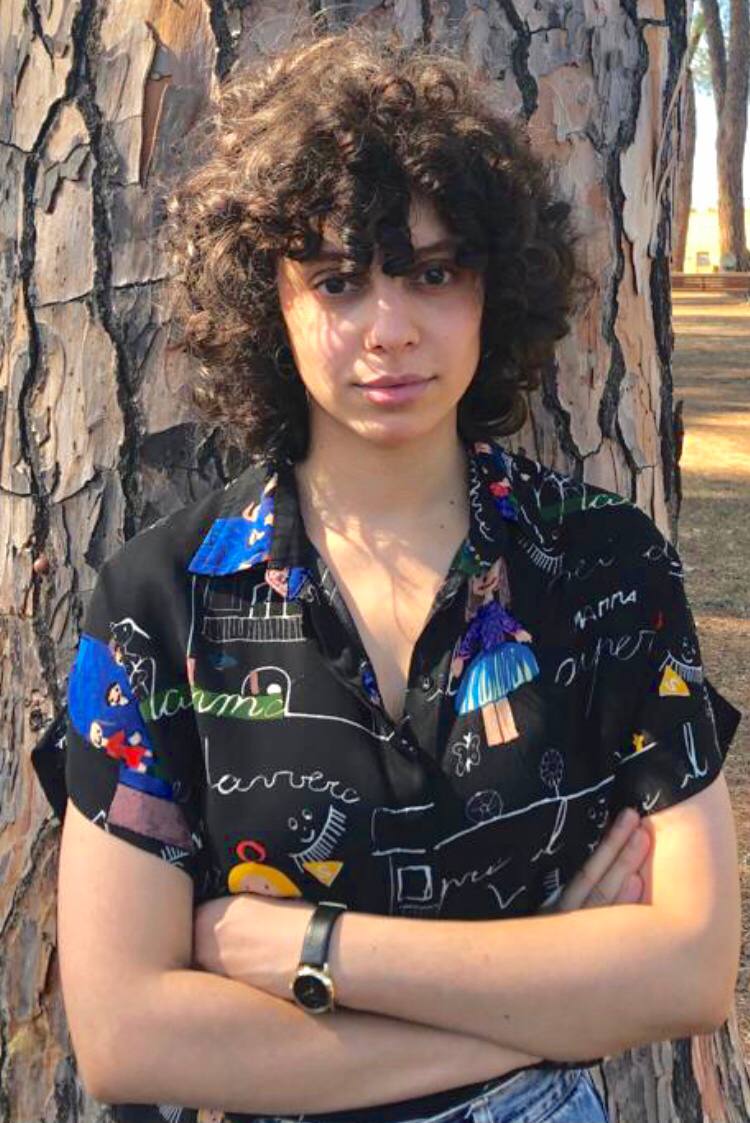 Yesenia Achlim is a technical copywriter and editor with a focus on AV equipment. She aims to break down complicated topics and make technology accessible, no matter your technical expertise. When she's not teaching you how to replace a projector lamp, you can find her reading and baking.