What To Know
Use Amazon Silk on Fire Stick to stream Spectrum TV directly from the Spectrum Live website by logging into your account.
Mirror the Spectrum TV app from your iPhone or Android phone to your Fire Stick using the same Wi-Fi network and screen mirroring function.
For an alternative to Fire Stick, Roku allows direct access to the Spectrum TV app, providing a seamless viewing experience.
In this guide, I will introduce two proven methods to watch Spectrum TV on your Fire Stick, along with an alternative option.
Let's get started!
Method 1: Use Amazon Silk To Access the Spectrum Live Website
Amazon Silk is a web browser launched by Amazon in 2011 and allows you to access the internet from tablets, TVs, and Fire Sticks.
What this means is you can go directly to the Spectrum Live website and log into your account from there, allowing you to stream your favorite content as you would if using the app.
To achieve this, follow these steps:
Step 1: Once you have plugged in your Fire Stick and are at the home screen, select the Application icons and then find the Silk Browser and launch it.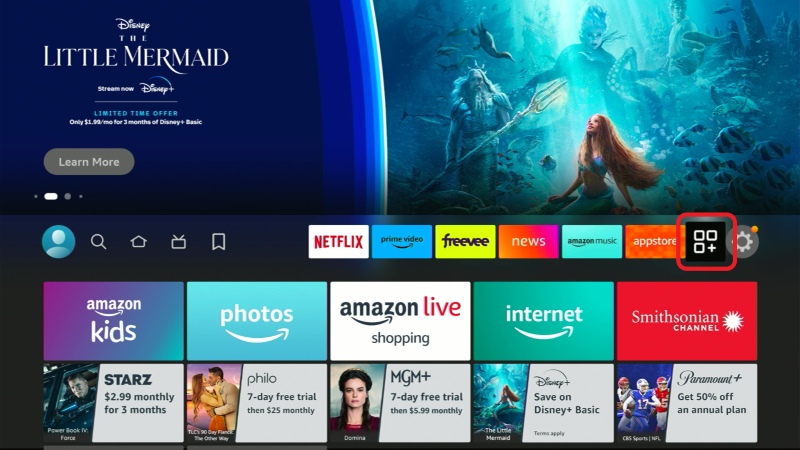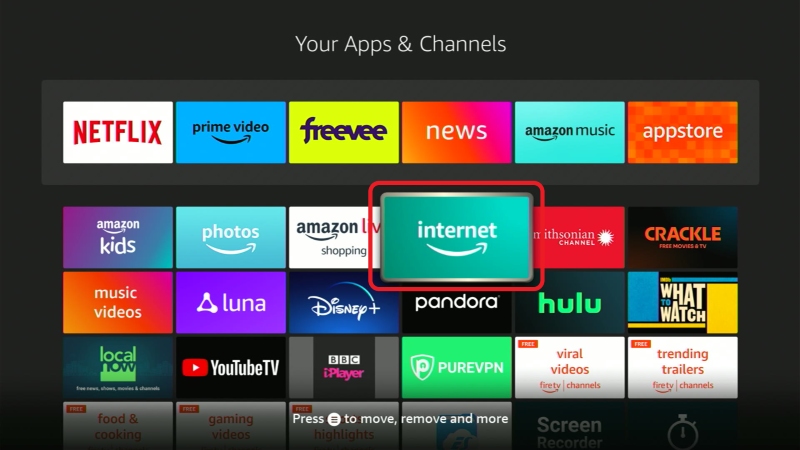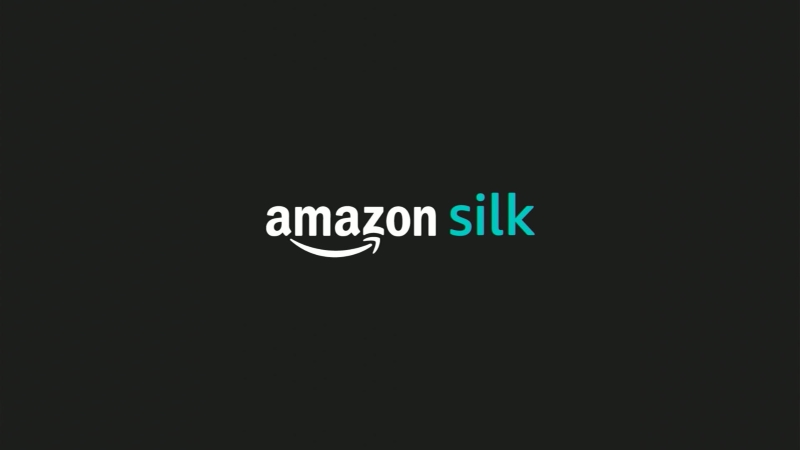 Step 2: After the app has loaded, type "https://watch.spectrum.net/" into the search bar and press "Go".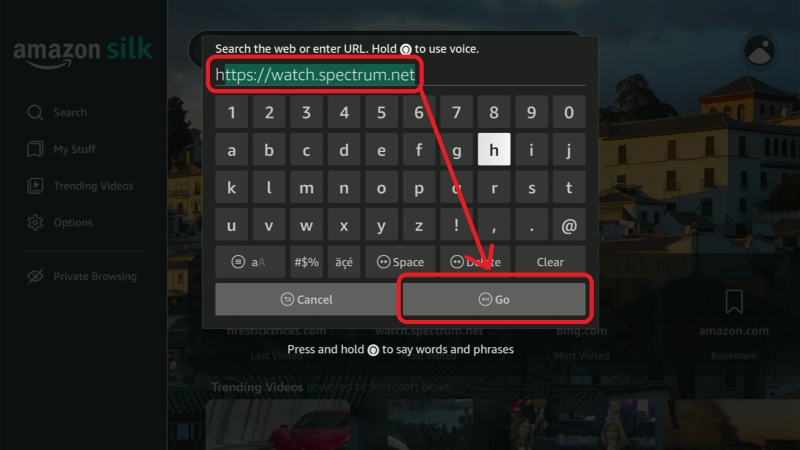 Step 3: Enter your login credentials for your Spectrum account.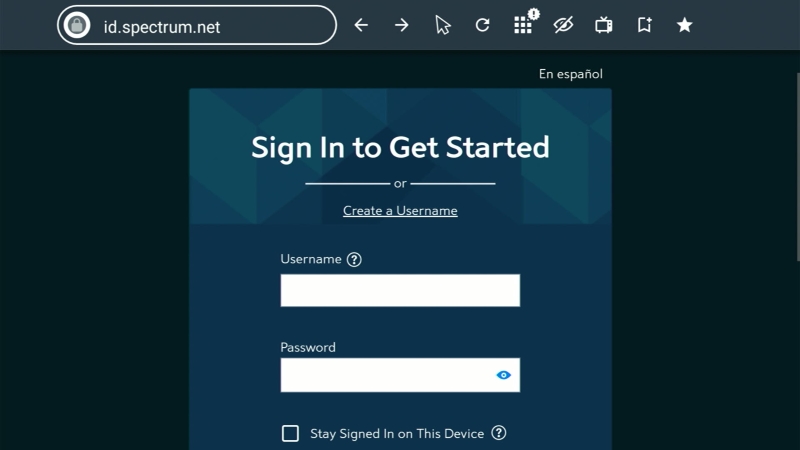 At this point, you should be brought to the main page of your Spectrum TV account via the Fire Stick's web browser. You are all ready to enjoy your favorite sports, shows, and news channels.
If this method won't work for you do not fret, try our next suggestion!
Method 2: Mirror the Spectrum App From Your Phone to Your Fire Stick
If the web browser method doesn't work for you, you can also mirror the Spectrum TV app from your phone directly onto the Fire Stick.
For this method to work you will obviously have to have the Spectrum TV application download onto your iPhone or Android.
Once you have the app download on your phone you are ready to mirror it to your Fire Stick.
Here is a detailed article explaining how to mirror apps from a phone, tablet, or even a MacBook to a Sony TV. The exact same steps are followed to mirror Spectrum TV to your Fire Stick.
You can also find a quick guide to this process here:
For an iPhone
Step 1: Ensure that your Fire Stick and iPhone are both connected to the same Wi-Fi network.
Step 2: Open the Spectrum TV app on your phone and proceed with the login process.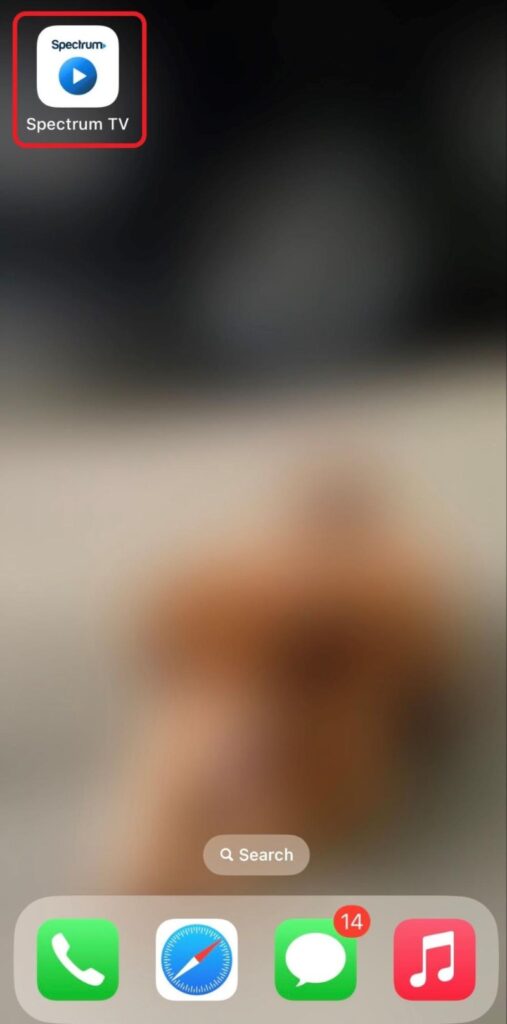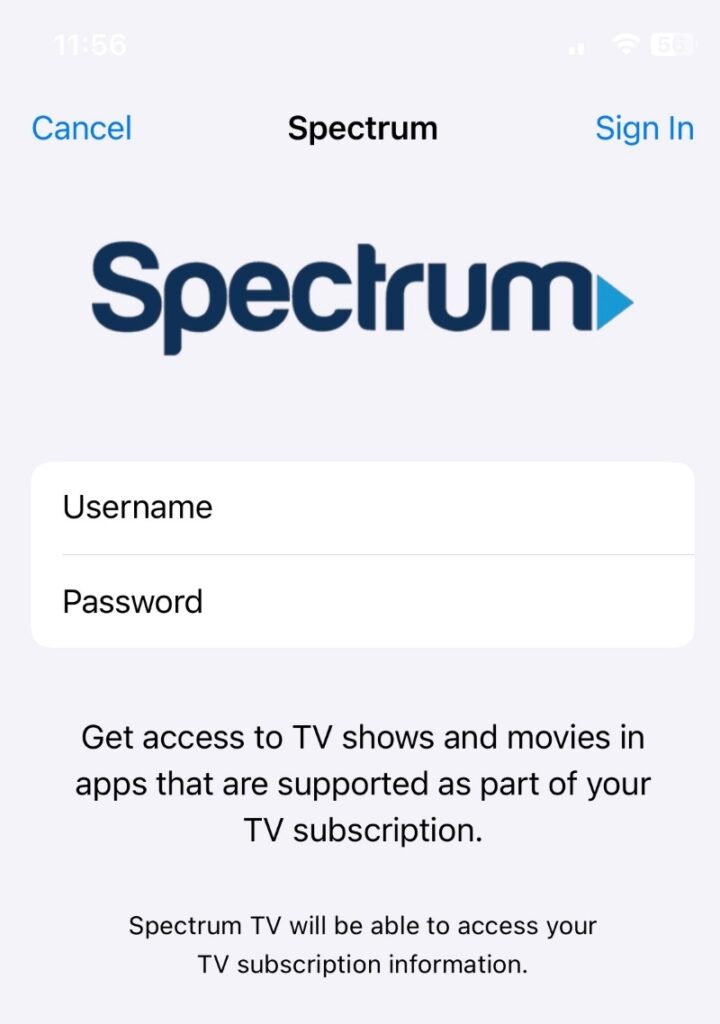 Step 3: Swipe down from the top of your iPhone screen to open the Control Center, from here select the Screen Mirror icon.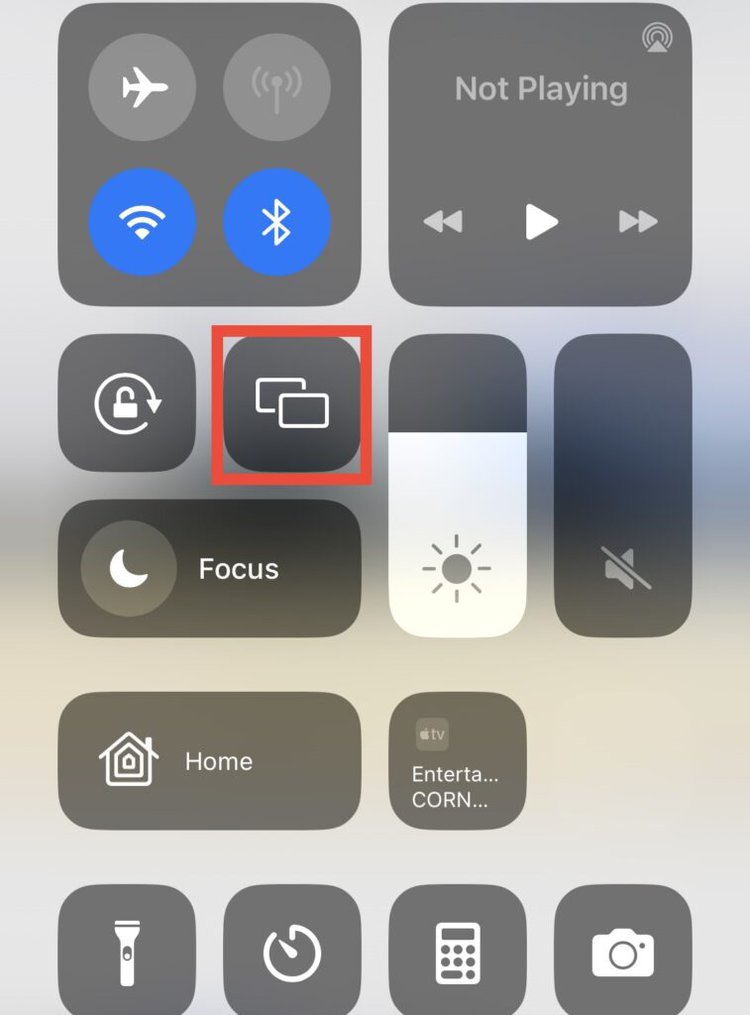 Step 4: Your Fire Stick should pop up as an option, select it to begin mirroring the Spectrum app.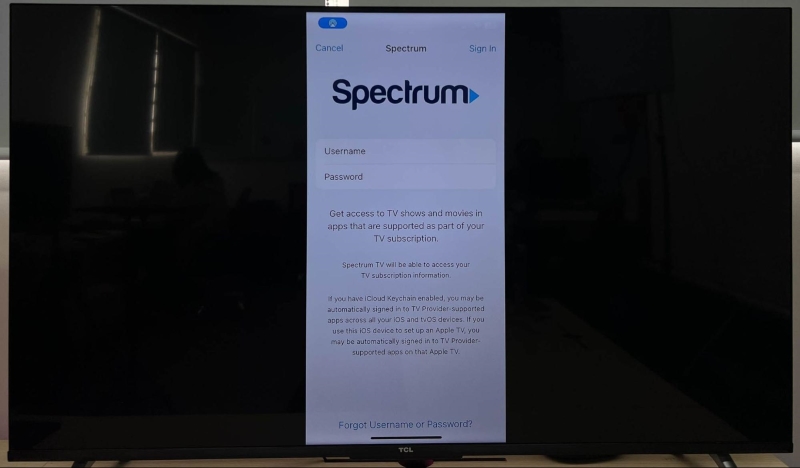 For an Android
Step 1: As with the iPhone, you will have to make sure that both your Android phone and your Fire Stick are connected to the same Wi-Fi network.
Step 2: Open and log in to the Spectrum TV app on your phone.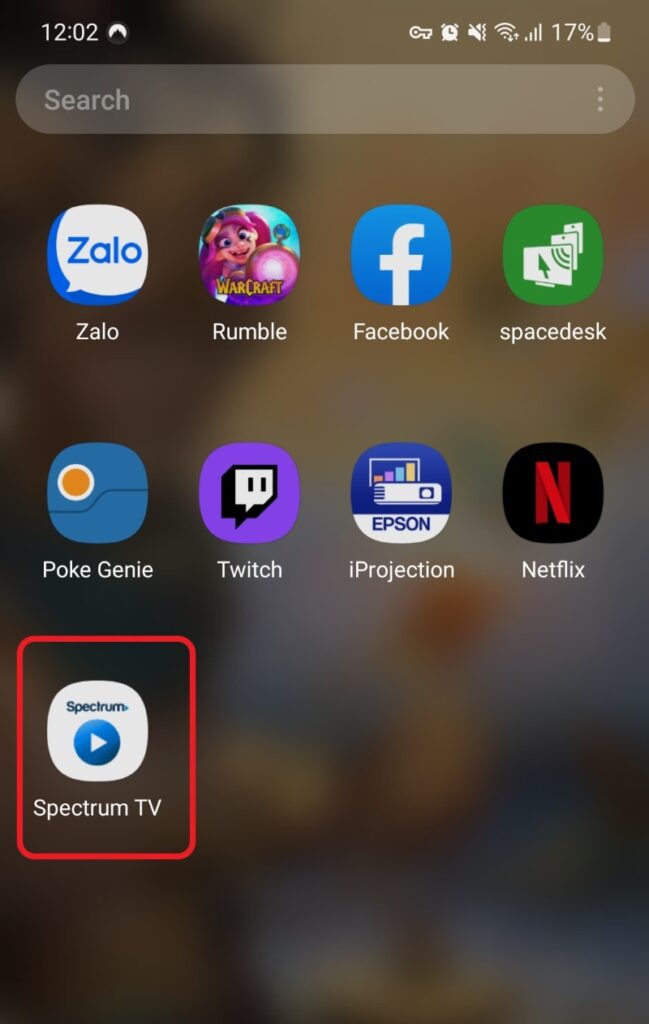 Step 3: Swipe down on your Android phone's screen to access the Control Center. Select the Screen Mirror icon, it is called Smart View on Samsung devices.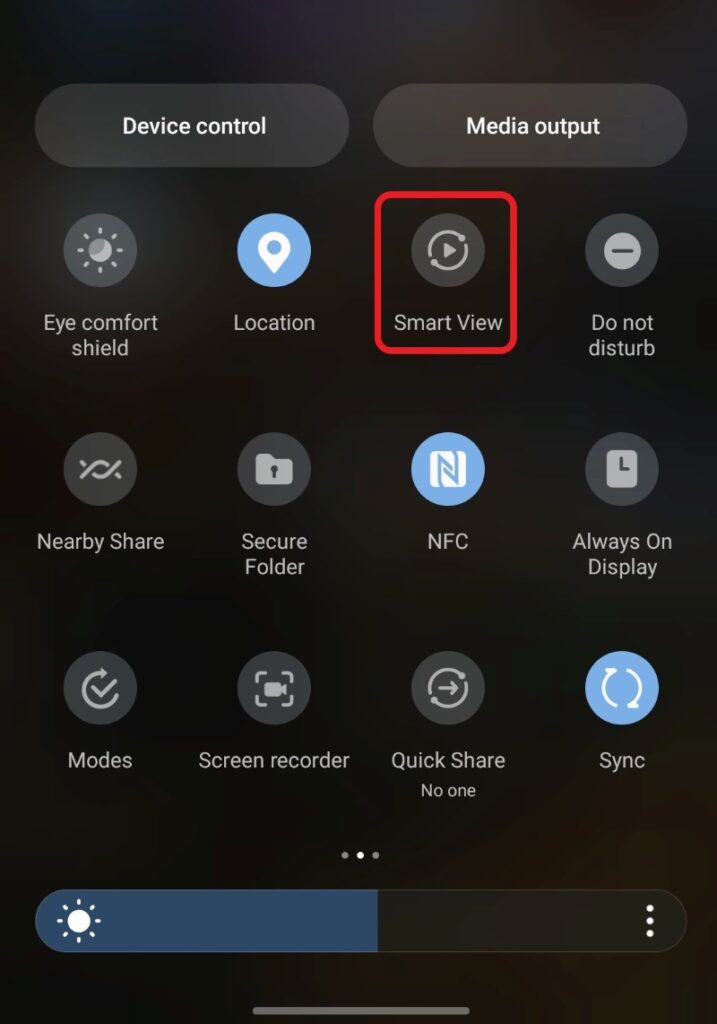 Step 4: A list of devices that can be mirrored will pop up, select the Fire Stick and you should be all ready to stream.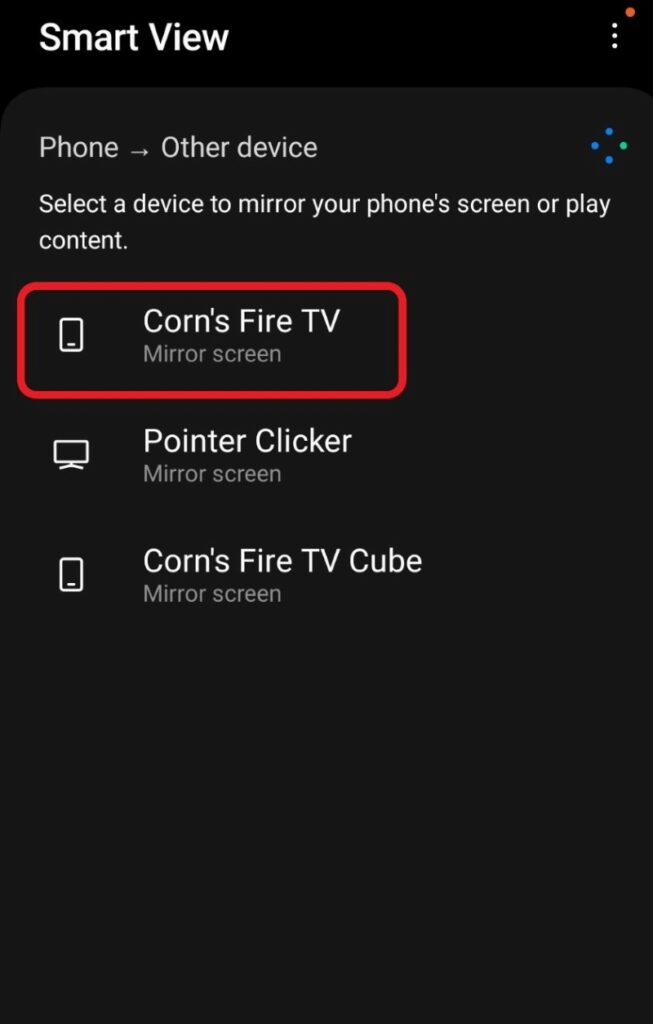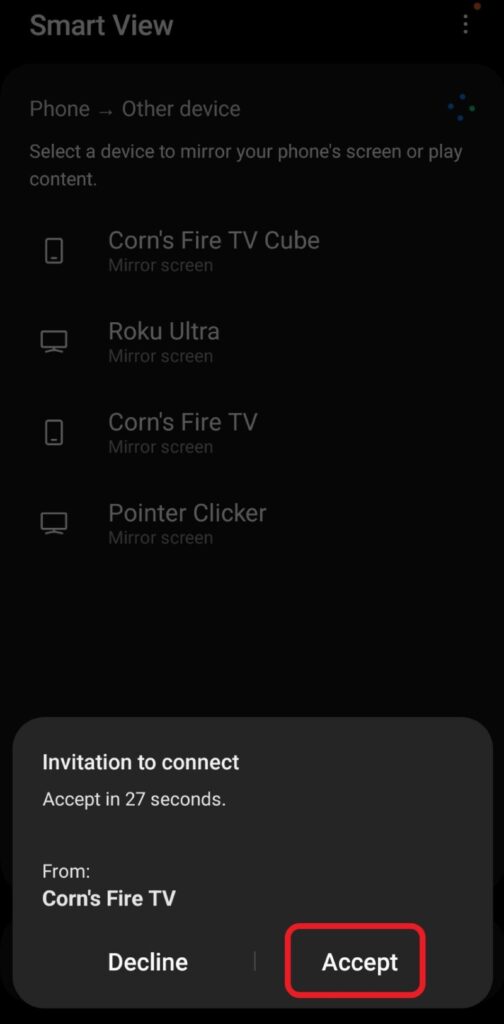 Alternative Device to the Fire Stick: Spectrum TV on the Roku
Let's say that you do not have a Fire Stick, but are interested in a dongle or stick as an addition to your home theater.
If you were to purchase a Roku player, you would no longer have the issue of accessing the Spectrum TV app as it is available on this device.
You can read this article to find detailed instructions on how to use a Roku to watch content on the Spectrum TV app.
Below are some brief instructions as well.
Step 1: Plug your Roku device into your television using a HDMI cable.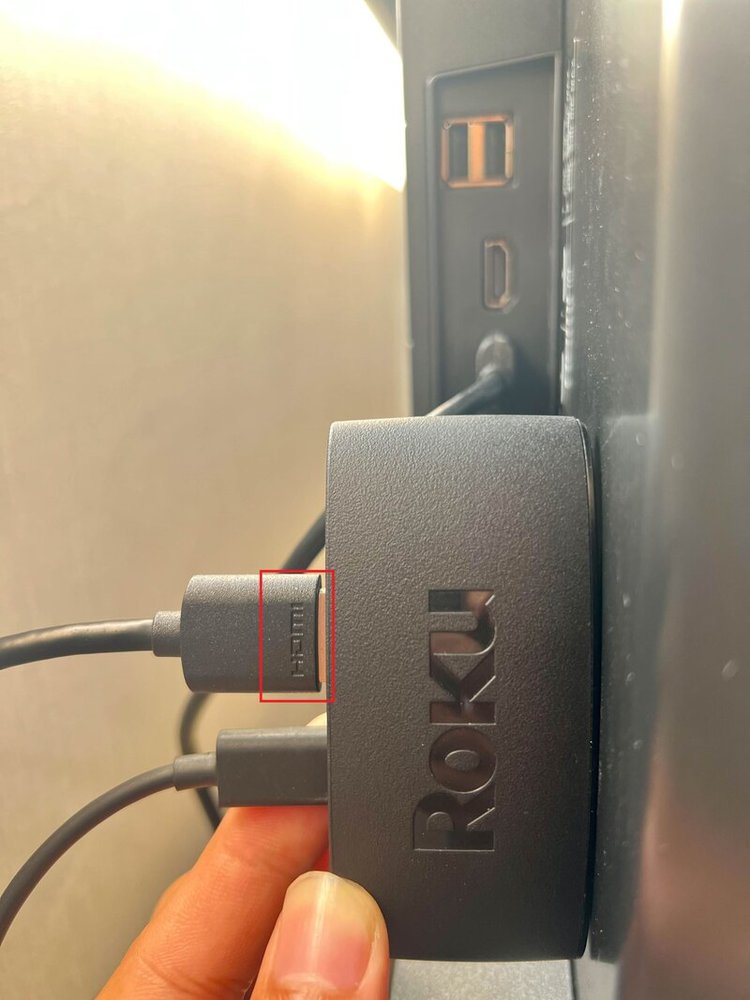 Step 2: Wait for your TV to recognize the Roku player and then hit the Home button.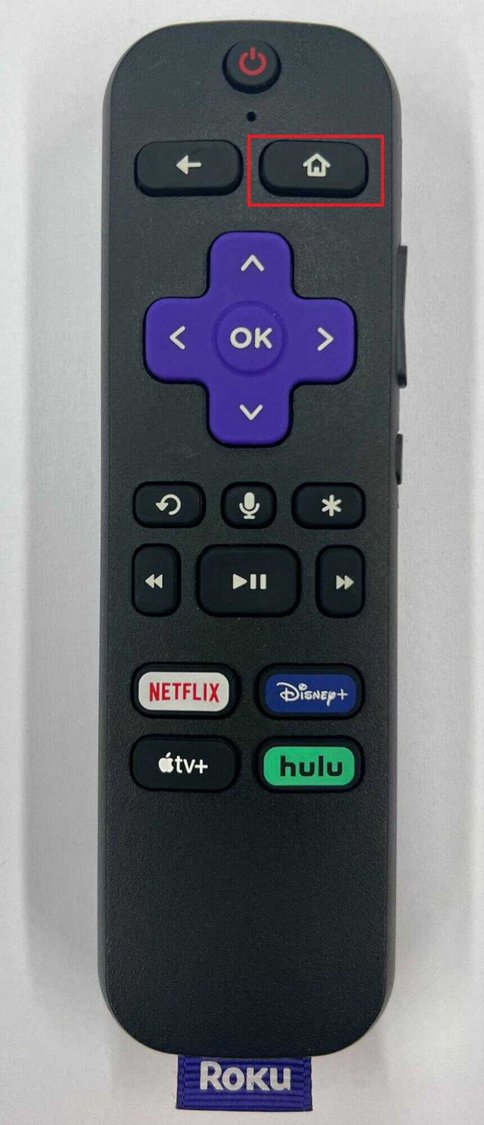 Step 3: Go to the Roku channel store by selecting the Streaming Channels option on the left-hand side of the menu.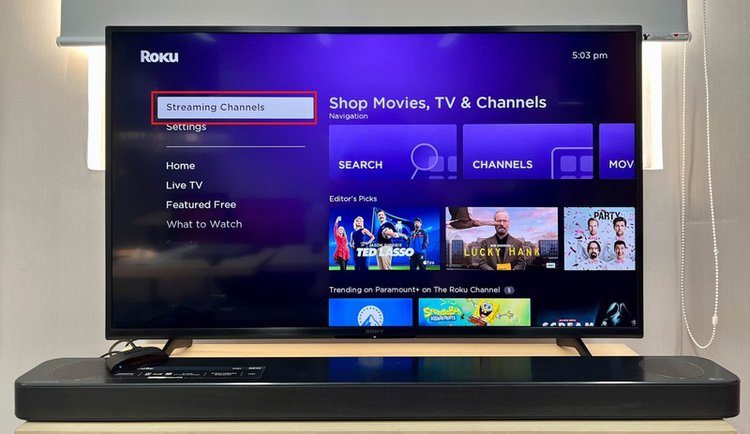 Step 4: Enter "Spectrum TV" into the search bar and once it appears on your screen, click Add Channel.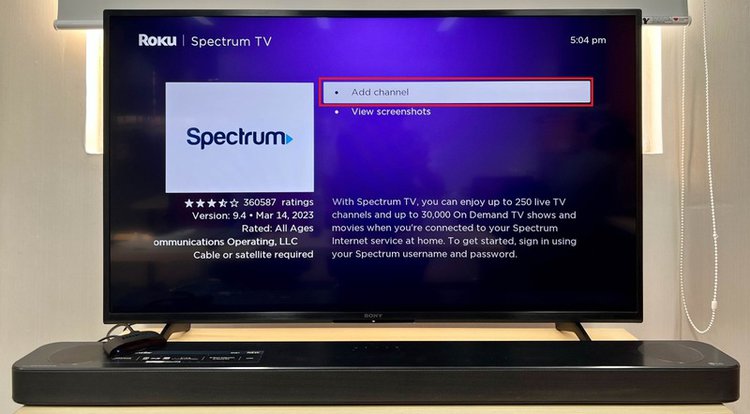 You should now be able to select the Spectrum TV app in your Roku channels. Simply open Spectrum and you are set to use and enjoy everything the app has to offer.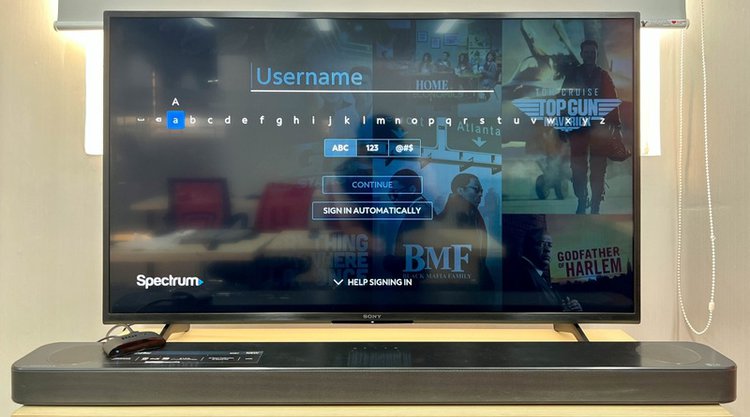 Bonus: What Other Devices Are Compatible With the Spectrum TV App?
If you head directly to the Spectrum website, you can see all the possible ways to access the Spectrum TV App.
Here is a link to the website.
You will have to ensure that your device is completely up to date, but here you can find a list of all units that support the Spectrum TV app.
This includes things like Samsung Smart TVs and Xbox Ones.
Conclusion
If you lay back to enjoy your favorite content and are confused as to why you can't find the Spectrum TV app on your Fire Stick, that is because this smart stick does not support the Spectrum application.
You are in luck though as we provided you with two possible solutions for this crisis.
Either use Amazon Silk, the web browser, to log in to your account via the internet; or use your phone to simply mirror the Spectrum app from your Apple or Samsung phone directly to your TV!
If you haven't purchased a dongle for your home theater yet and regularly use Spectrum's app, you might want to consider purchasing a Roku as most of these devices will support Spectrum technology.
Jon Huber is an editor and technical writer who has been a freelancer since 2020. Since the beginning of his writing career, he has consistently written online articles in the tech, sports, and recreation genres. Recently, he has concentrated on scriptwriting for cartoons and puppet shows.